Market Analysis for Mar 2nd, 2021
Another key lesson👇
Very critical to know your timeframes here...Great risk vs reward into ATHs if so.
Basically, we talking 30-40pts max risk for 100-150+ potential on ES. Meaning 3-5x your risk if trend week plays out.
Determine whether you are scalping or swinging or both
Scalping may get stopped run/paper cuts today if you're not careful (like we did get poked here and there today, no big deal...random distribution of wins +losses in this game)
For swings, all you need to do is just worry about your stoploss placement + average cost basis....stoplosses must be placed beneath the must hold support for the next few days (we're still strongly above support)
See the 4hr white line projection for visual aid.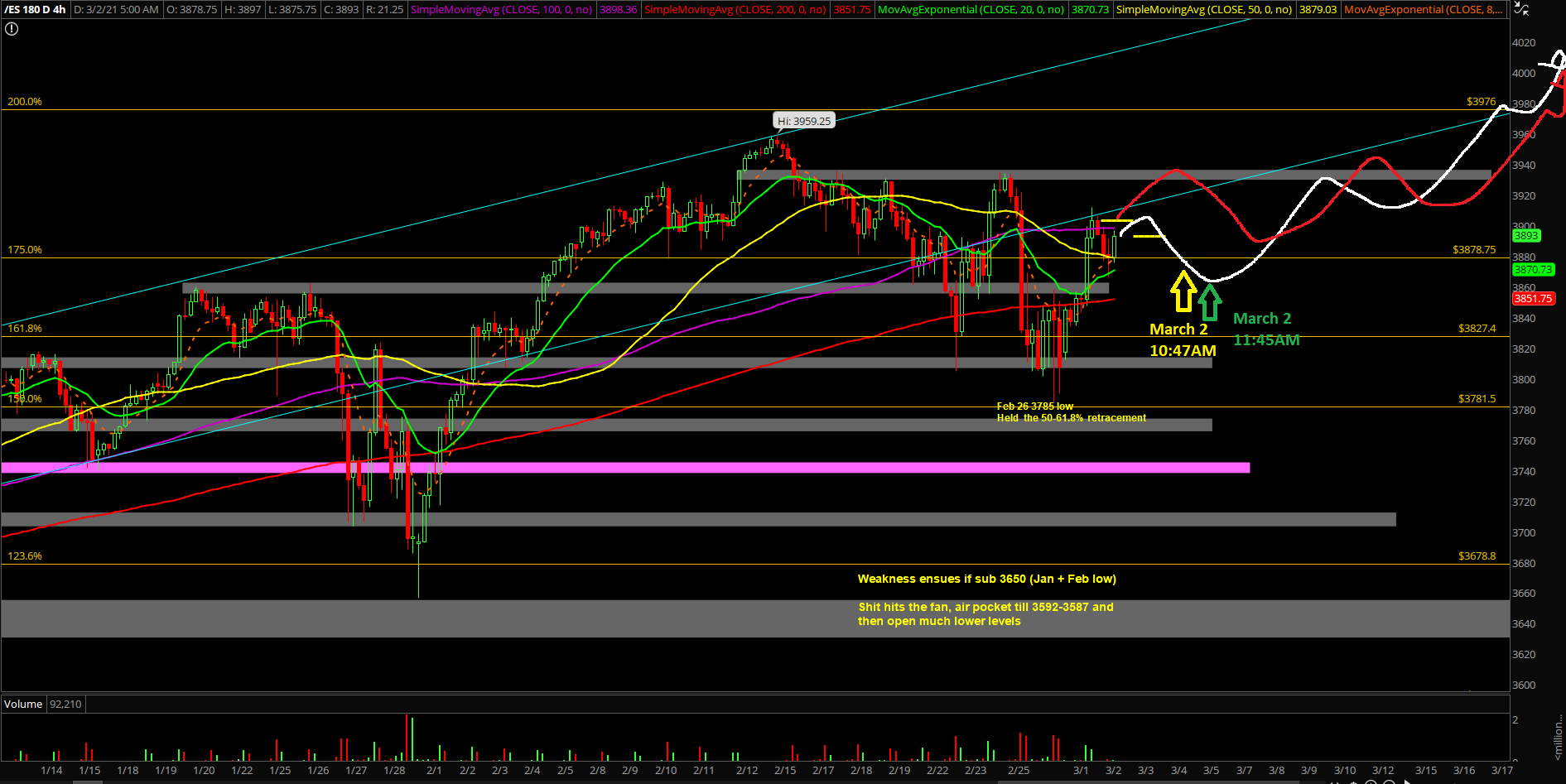 ES MARCH2_4hr_3