Market Analysis for Feb 11th, 2021
ES (1hr red line projection played out from this morning)
Looks like it was a typical rangebound day/high level consolidation context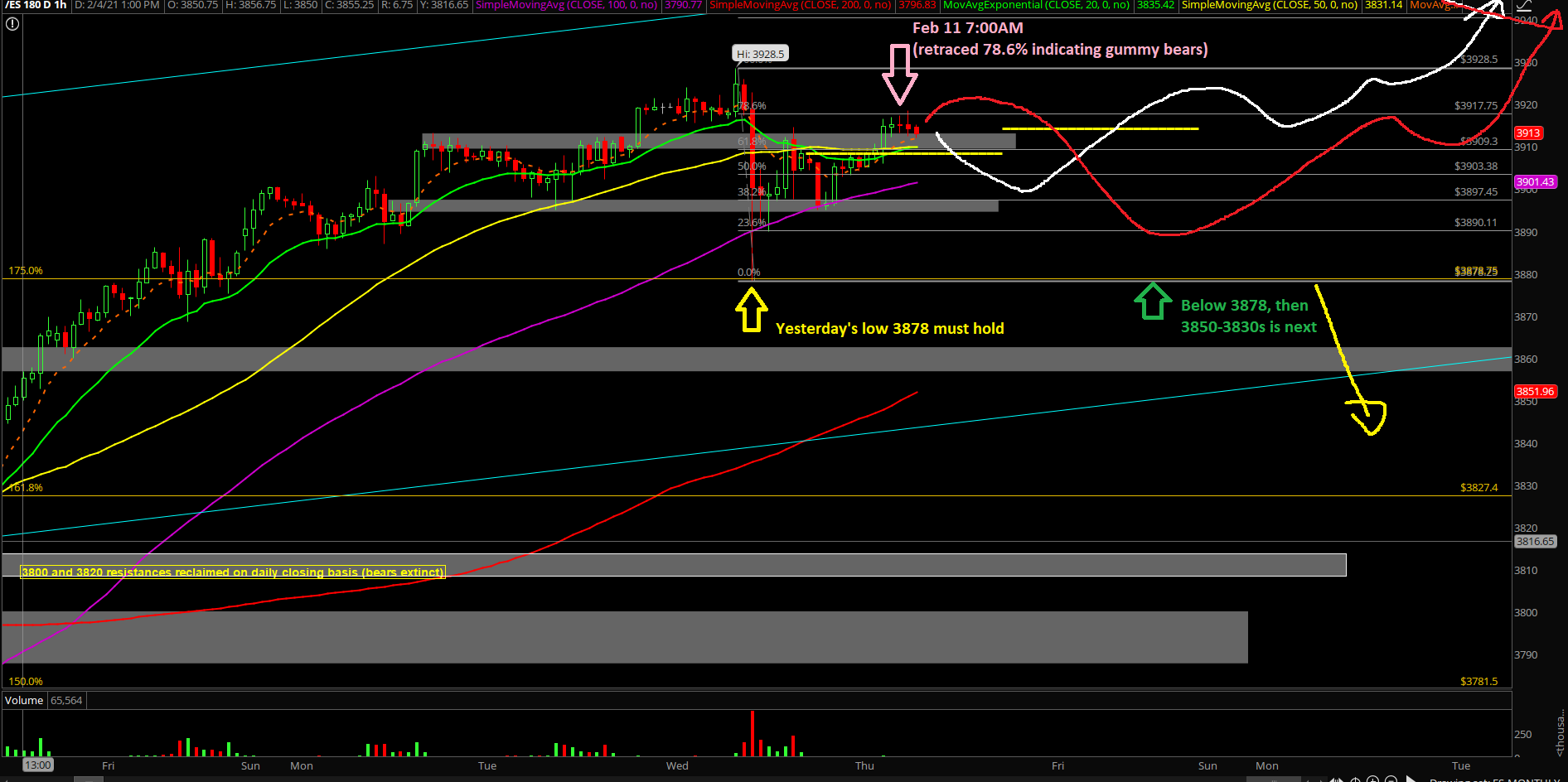 3885 held as higher lows vs yesterday's 3878 low, but price still below this week's high of 3928.5. Meaning that the market is not ready to immediately breakout higher yet.
Definitely not a super duper easy spot to navigate because consolidations take time as they spend time grinding the days away. It could spend a 1-2  days before the next big move. Either above 3928 below 3885/3878. 
At the moment, the ongoing trend still favours bulls given the context toward our 3976 target.
However, if bears somehow launch a sneaky attack and strike gold... then a swift 1.5-3% drop opens up quickly towards 3850-3830~ or below.