Market Analysis for Feb 2nd, 2021
ZM acting well on daily+weekly, she's turning into a beauty.
Initially alerted at $378-379. Now, $390.
Jan 13, 2021 context: https://www.elliottwavetrader.net/trading-room/thread/6665632 👇
Do some homework on ZM and keep a close eye on it

This one is a little more complicated/weak compared to many free bonuses I've shared as it's trending below some key moving averages meaning that short-term has been weak. See if the complexion changes with the recent 2 day upside move.

This week's low area could be the potential low/strong demand for many weeks if a more pronounced bottoming patttern builds out on the lower timeframes such as daily chart.

$480-500 comes to mind. (roughly 61.8% fib retracement of the entire drop 588->330s) Know your timeframes!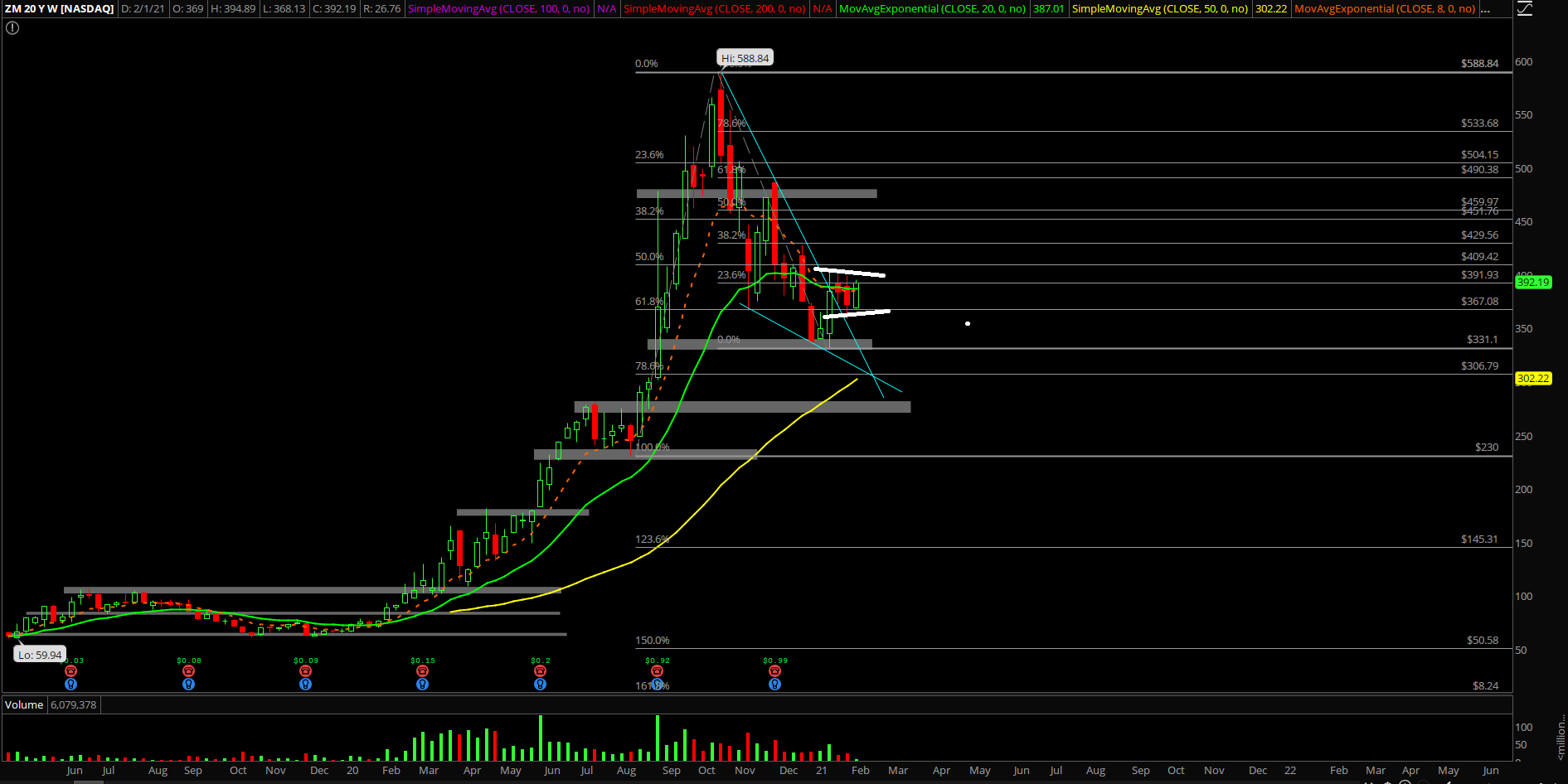 ZM FEB2_WEEKLY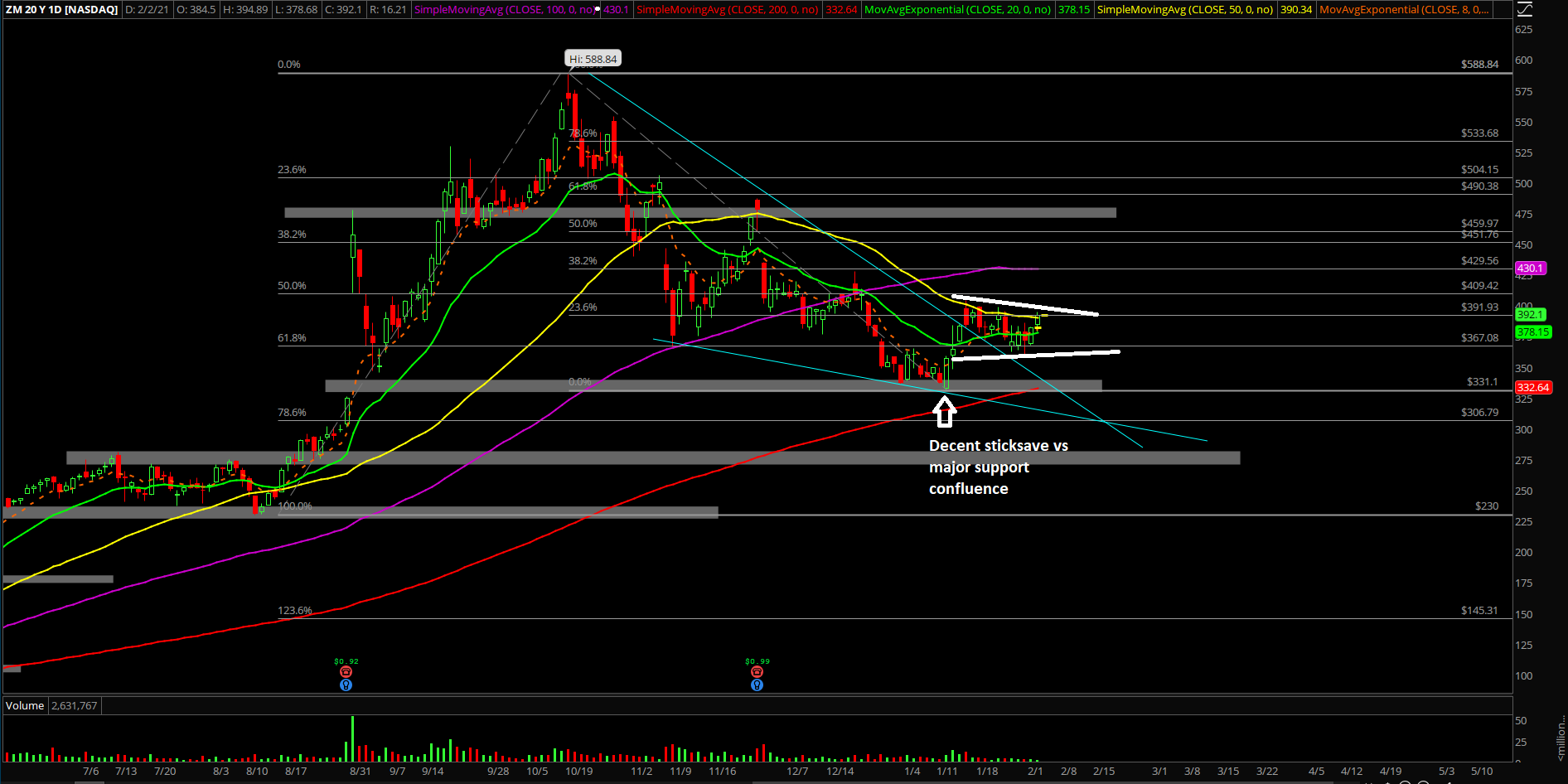 ZM FEB2_DAILY