Market Analysis for Jan 20th, 2021
Bookmark this chart, print it out, study it. Have fun with it. Tweak it and see how it applies on other things you trade/invest/watch
It's come to my attention that a small set of people are still delta negative/shorting/staying in bulk cash for past few months....
I've given out many key lessons and free guides on how to ride the train
You will save yourself a lot of time, angst, money if you just follow the trend and be objective. Is price behaving very bullishly or bearishly or just chopping around and trying to figure itself out?
Remember, it does not take a genius to look at two lines and the price chart. Nothing fancy, just very basic. FYI, moving averages or exponential moving averages are derived from price, it is not a fancy indicator. No proprietary software needed.
It has incredible predictive and objective value for those that have learned how to utilize it.
Then, pair it with some additional tools and a framework....such as the sooner you understand timeframe alignment (my most important lesson here https://www.elliottwavetrader.net/trading-room/thread/4427727)....the more successful you will become
For more lessons, I've shared many freebies/lessons under the tag 'UniqueSeries' in this main room. You do not need to be a subscriber of my service to read these. Do an advanced search, see if you learn a thing or two. Then, modify into your own approach/box of tools.
https://www.elliottwavetrader.net/trading-room/keyword/uniqueseries/user/11114/post-type/both/start-date//end-date//section//advanced/match-any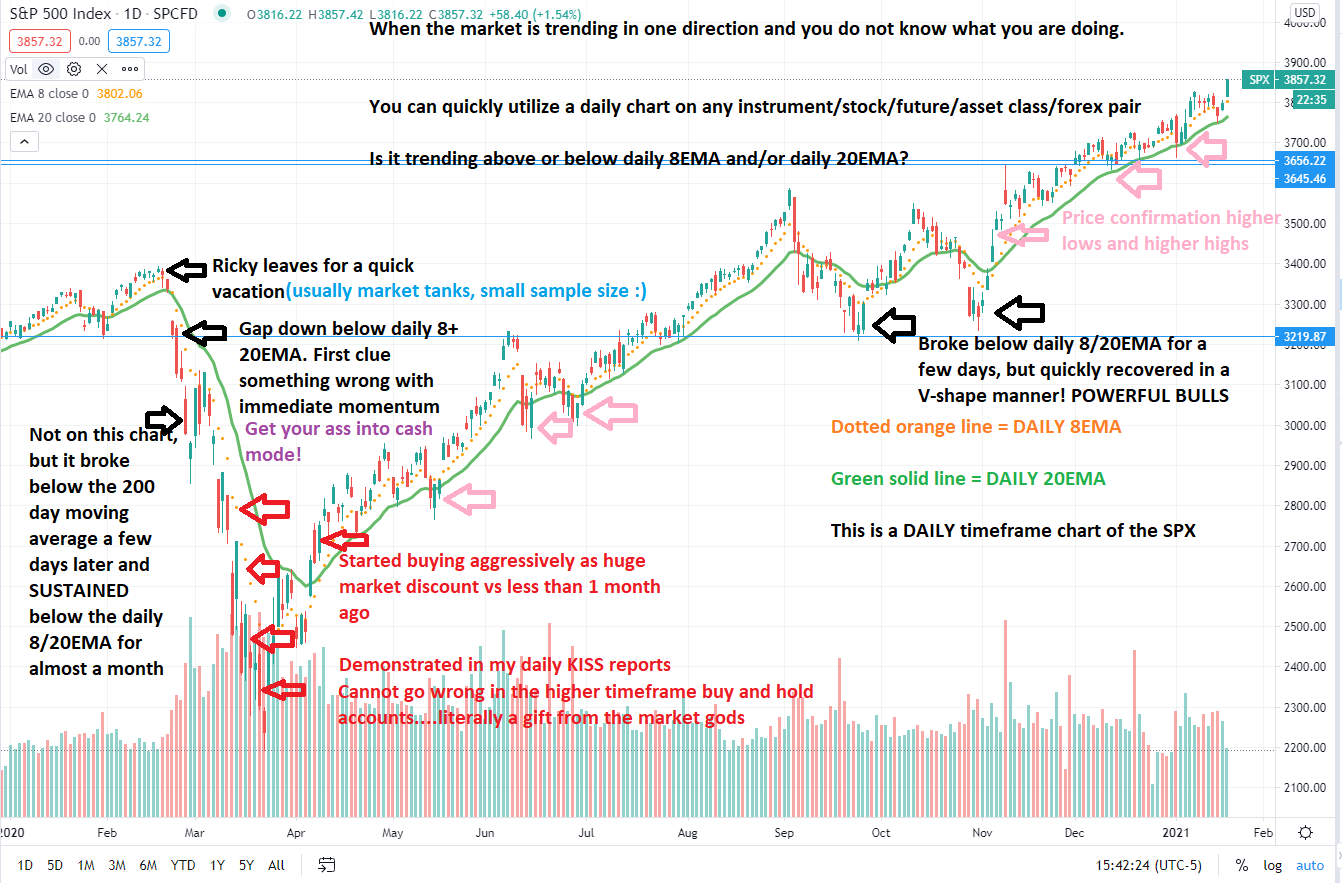 SPX JAN20_DAILY