Market Analysis for Jan 20th, 2021
ES
2 days worth of gap up and go formations on the ES S&P 500 index.
Price action held the daily 20EMA/key support area of 3740-3750 and shook out some weak hands per usual
3740 low-> into a key pre-determined level of ours at 3850, which is a quick +2.9% move.
If you recall, the market has been trading within ES 4hr channel since November 2020 (see chart below)
As mentioned earlier, the past few days the market has rotated perfectly into FAANG/FAAMG again as momentum picking back up. As we head into some of the mega cap stocks earnings....there's a potential to accelerate outside of this channel and do a breakaway gap. Given that the train/trend remains in bulls' full control. You must manage positions + hedges properly.
For reference, the market is only 127 points or 3.2% away from our the 3976 target 100% measured move target from a few months ago. Everybody getting giddy here, but just remember preparation is key!
(FYI, the 3976 number we derived a few months ago: 3587-3198 range= 389 points, then take 3587 + 389 = 3976 how we arrived on the textbook breakout target)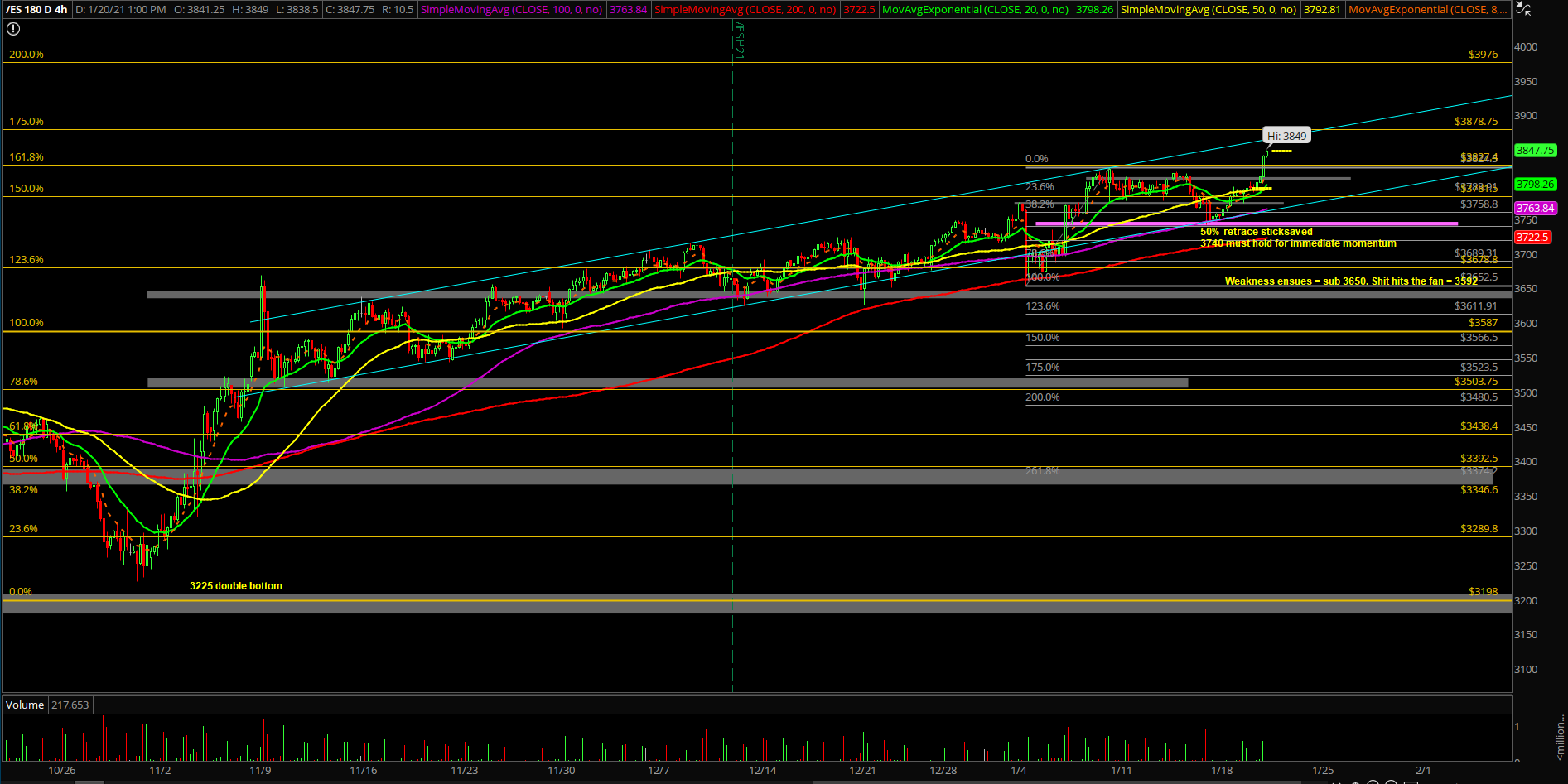 ES JAN20_4HR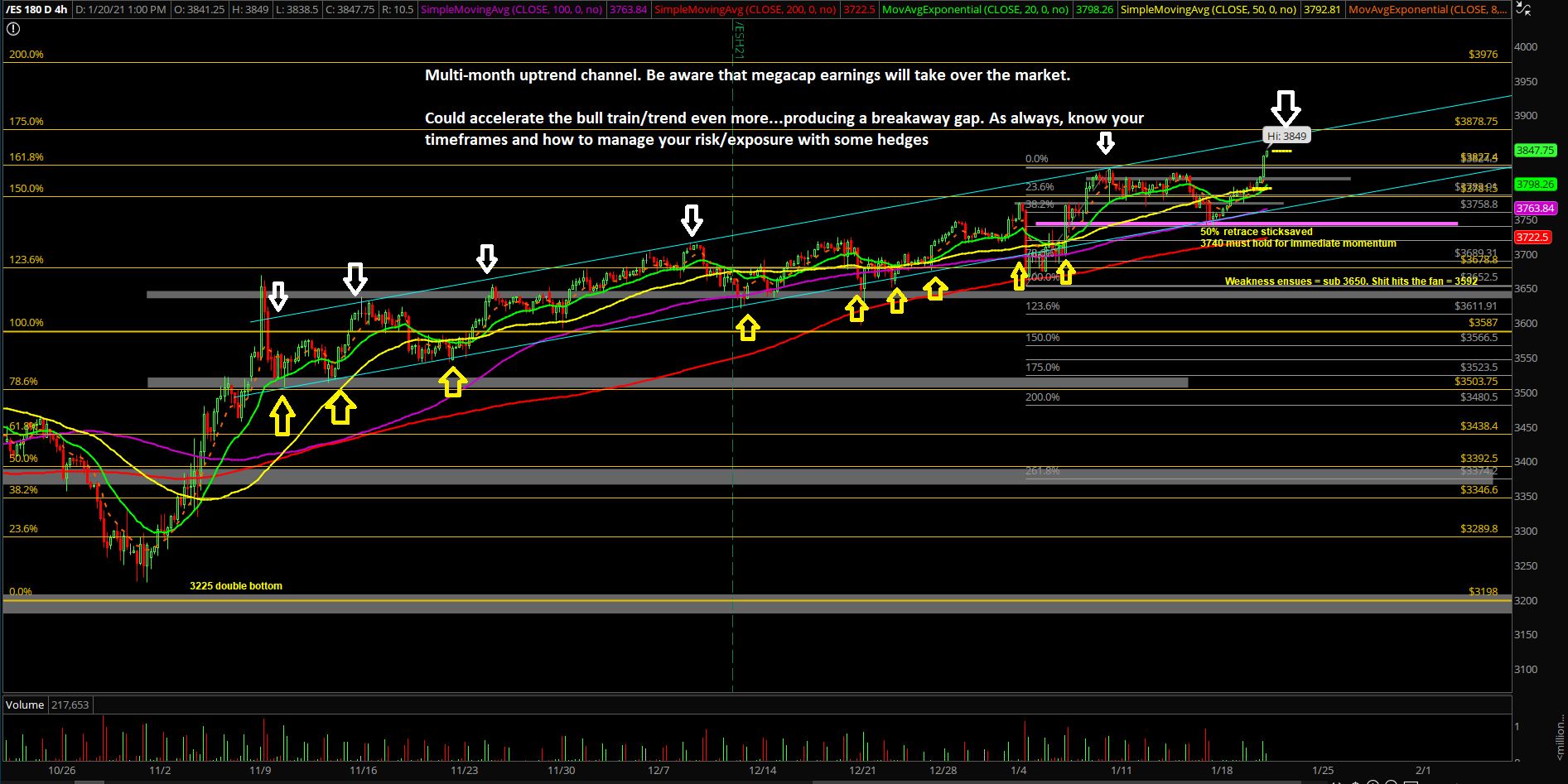 ES JAN20_4HR