Market Analysis for Oct 21st, 2020
Palladium/PA train ride: 🚂 🚂 best in breed of the best in breed as I discussed...
At this point, YOU SHOULD NOT MISMANAGE any trailing stops. It should be tightened up to a bare minimum breakeven as price is +90-100 points from entry point area of 2320s-2340s. Remember, this thing is $100 per point per contract. Now, sitting at 2427
As of writing, we're up close to $10k per contract already and sitting tight with stops underneath yesterday's low of 2350s in order to manage ongoing risk. Waiting for 2480-2500 target reaction to see if it hits, then re-evaluate and project another target. Level by level approach
Note: It is doing an accelerated breakout formation riding off of the daily 8EMA and 4hr 8/20EMA right now. (it should not go back down, otherwise something else happening in regards to IMMEDIATE momentum)
Even if you are not participating, I hope you are learning with the execution from a sim/practice account. Doesn't matter if you miss this train ride cuz it's the foundation of understanding what Ricky is doing...he is piggybacking off the main trend and leveraging the on-trend setups in order to outperform and produce significant alpha. Learn to leverage these key setups in various instruments in the future, it's all the same things across the board...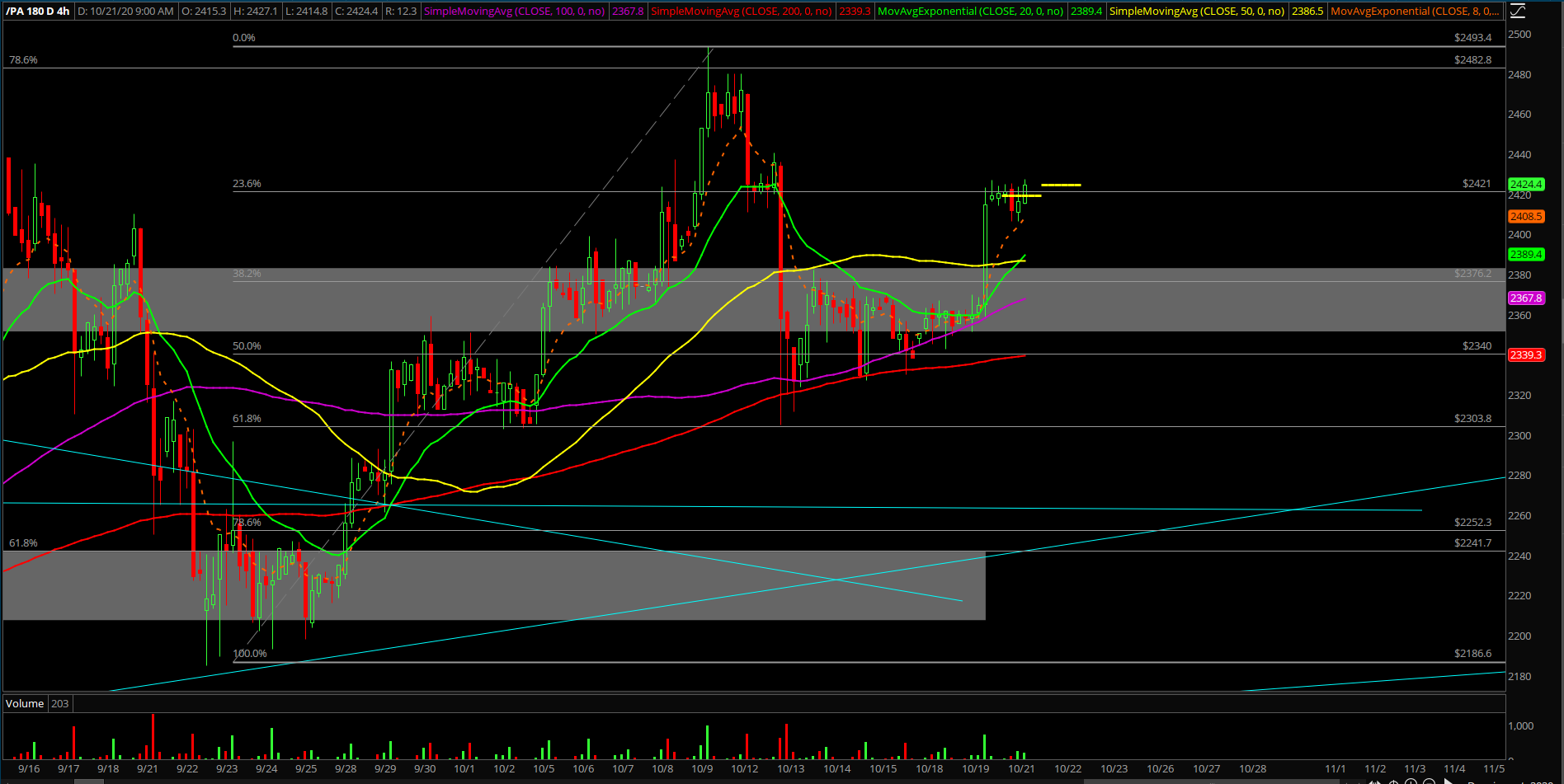 PA OCT21_4HR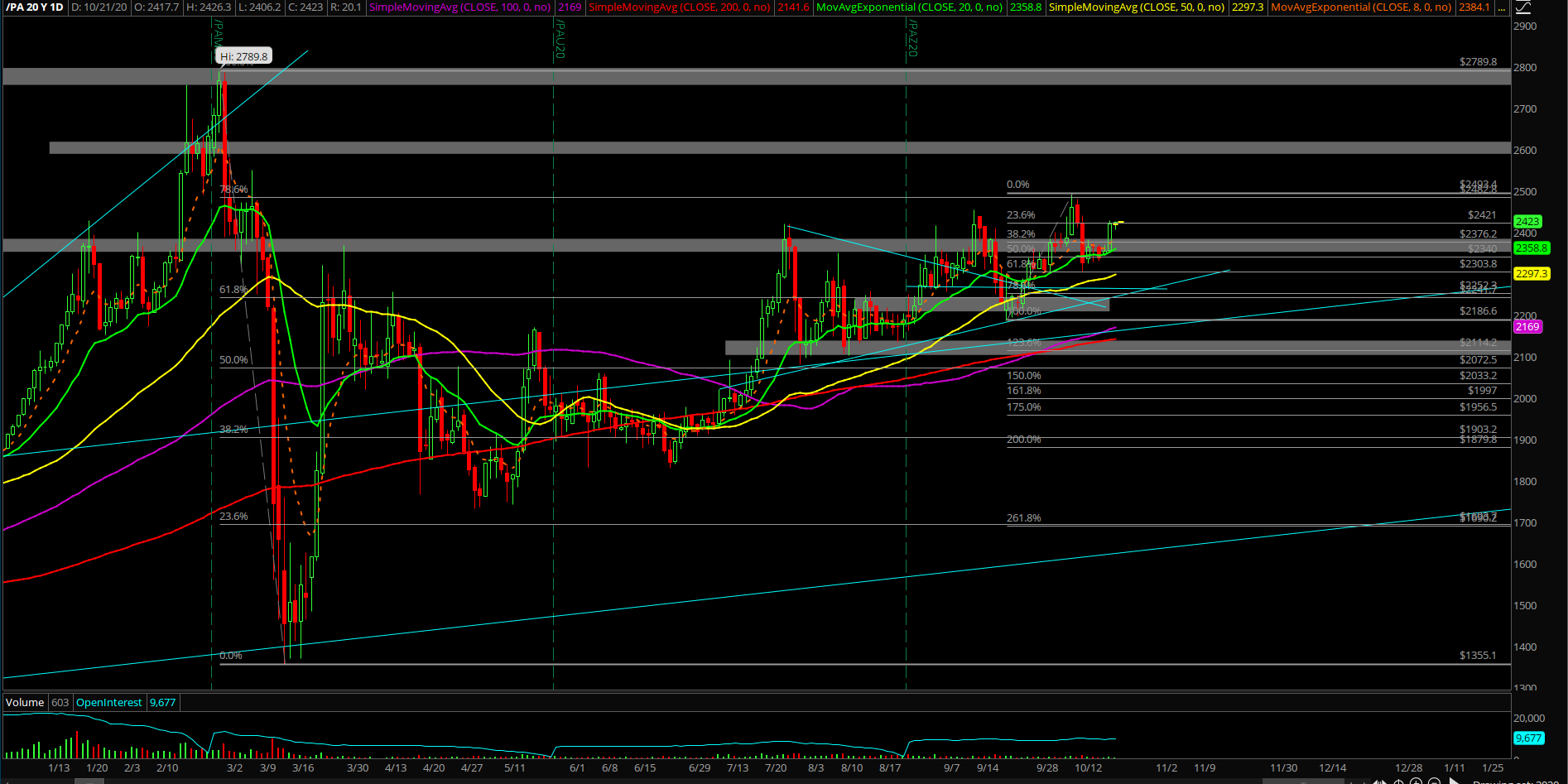 PA OCT21_DAILY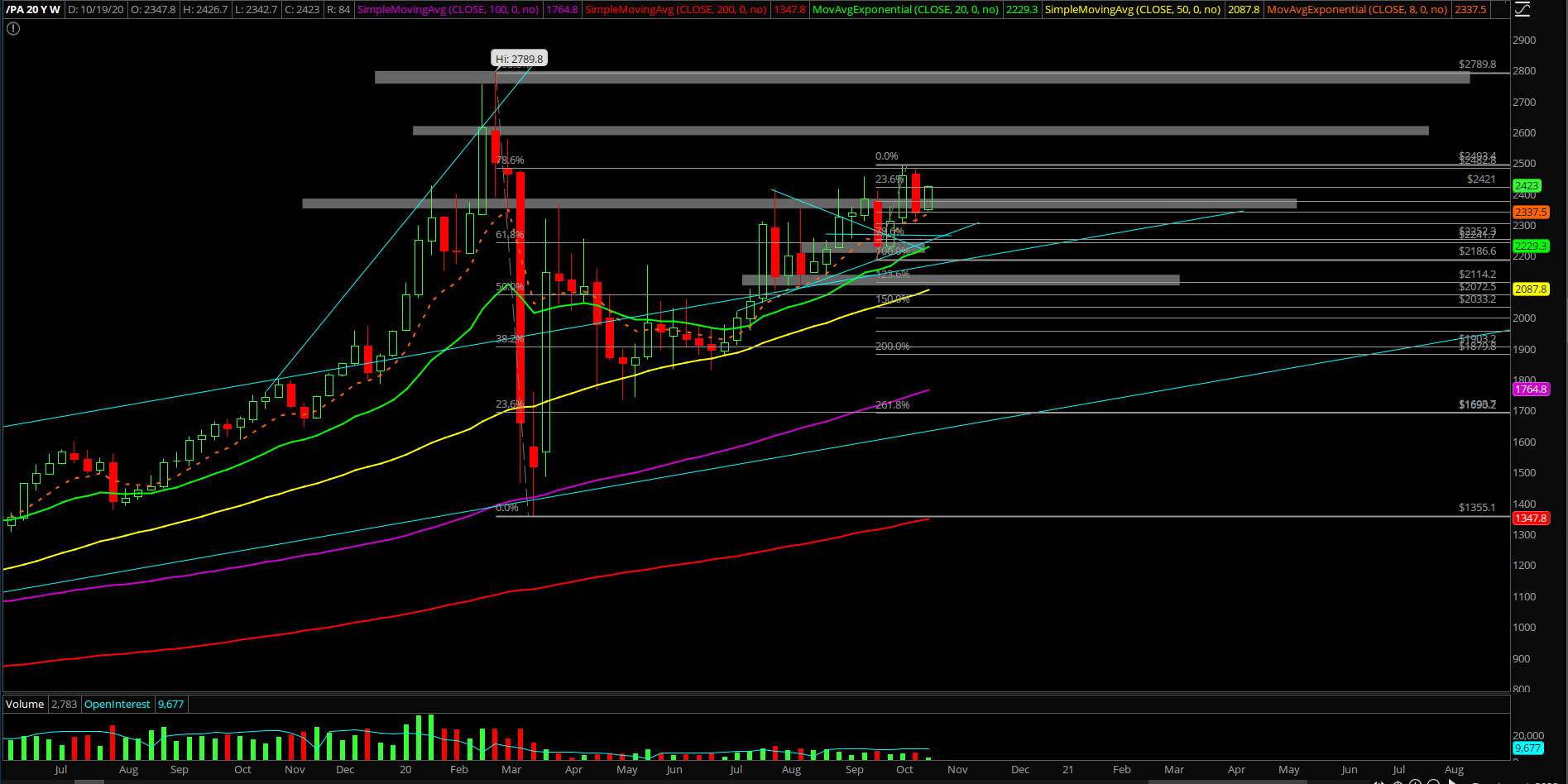 PA OCT21_weekly