Market Analysis for Oct 15th, 2020
Palladium/PA: you still watching/trading this bad boy?
Should be ready again after this refueling pit stop vs daily 20EMA main trend + prior breakout/throwback (daily chart) so I encourage all to spend some time and do some homework on it immediately.
Those that have been here for a year or two...should understand this instrument has been in breed of the best in breed given the parabolic acceleration when we ride it on and off based on momentum. If I recall correctly, we were able to bank a few years worth of commodity gains on the train rides from Q4 2019-Q1 2020, huge outperformance thanks to leveraging the power of a train...till da music stops.
Basically, for commodities trading...gotta take advantage when train setups come and GTFO quickly when they become wonky/non responsive vs momentum rules. Can look up past threads on Palladium/PA for context/educational purposes.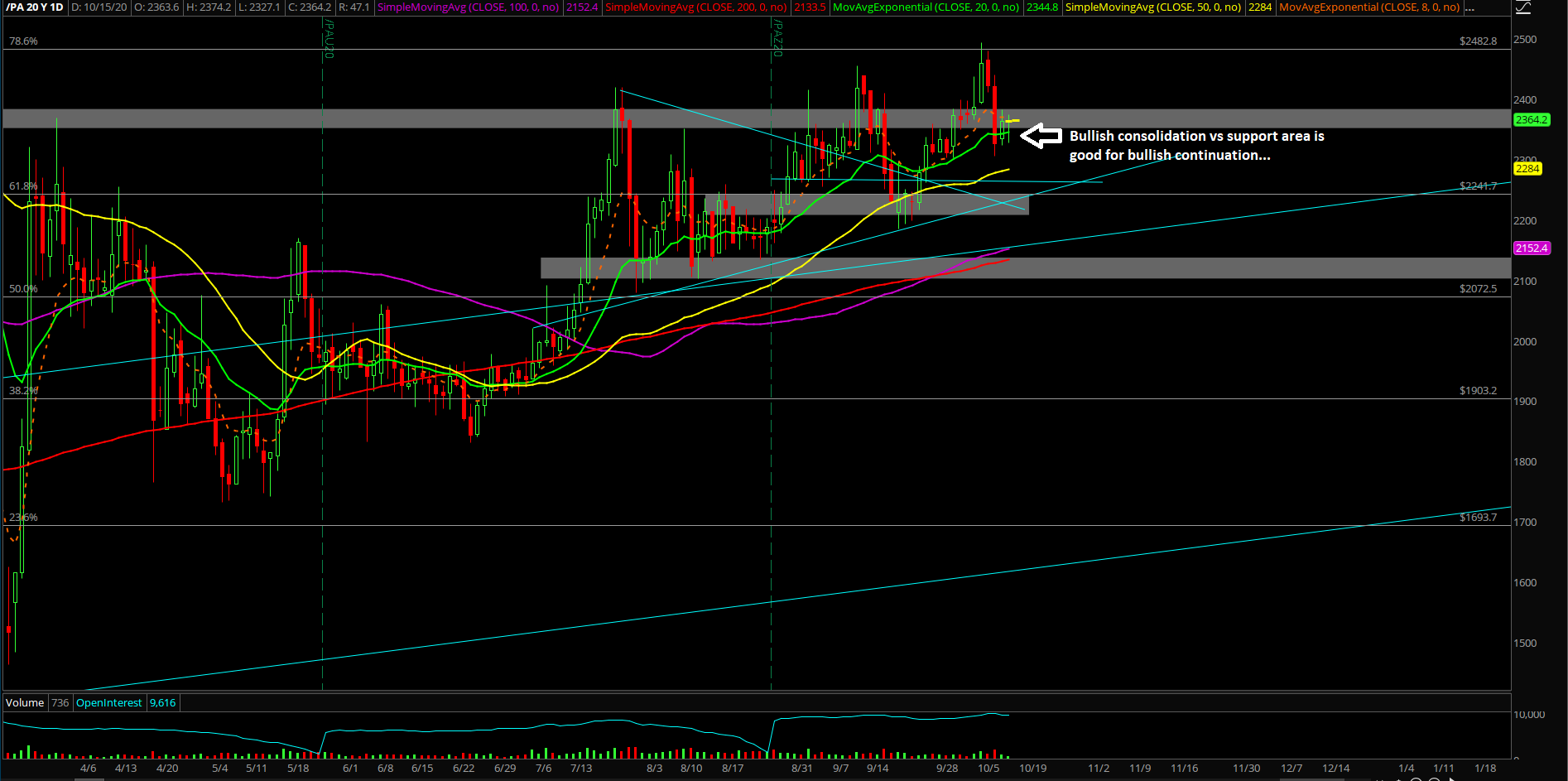 PA OCT15_DAILY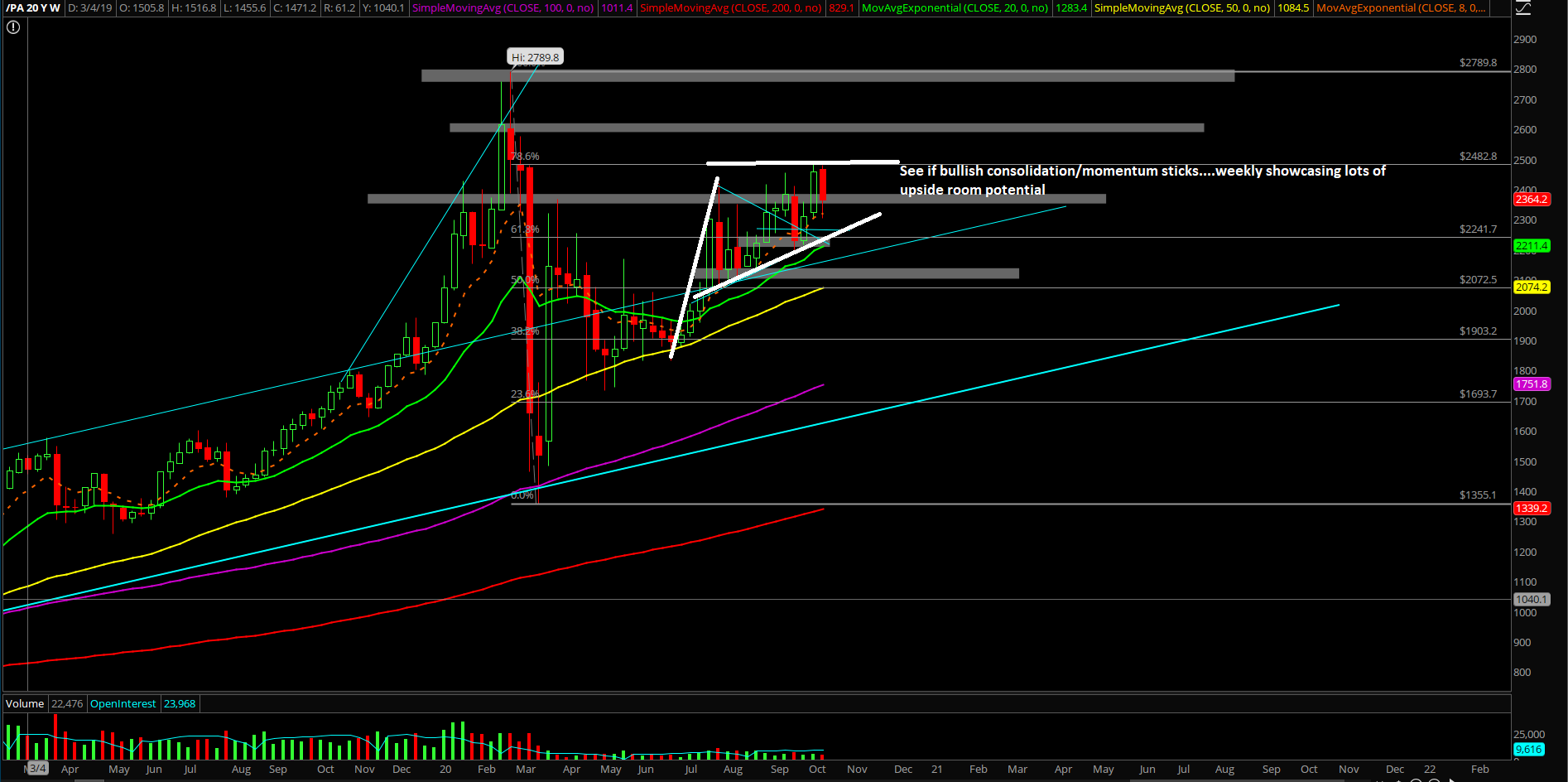 PA OCT15_weekly