Market Analysis for May 19th, 2020
Last nights yellow ABC down seems to have been only the (A) of an expanded flat.
Bigger correction rarely start as an expanded flat. Usually that is a consolidation before continuation. Not only that but it implies stronger underlying uptrend. I think this sets up extension to 3k next. Likely still just the a of 5.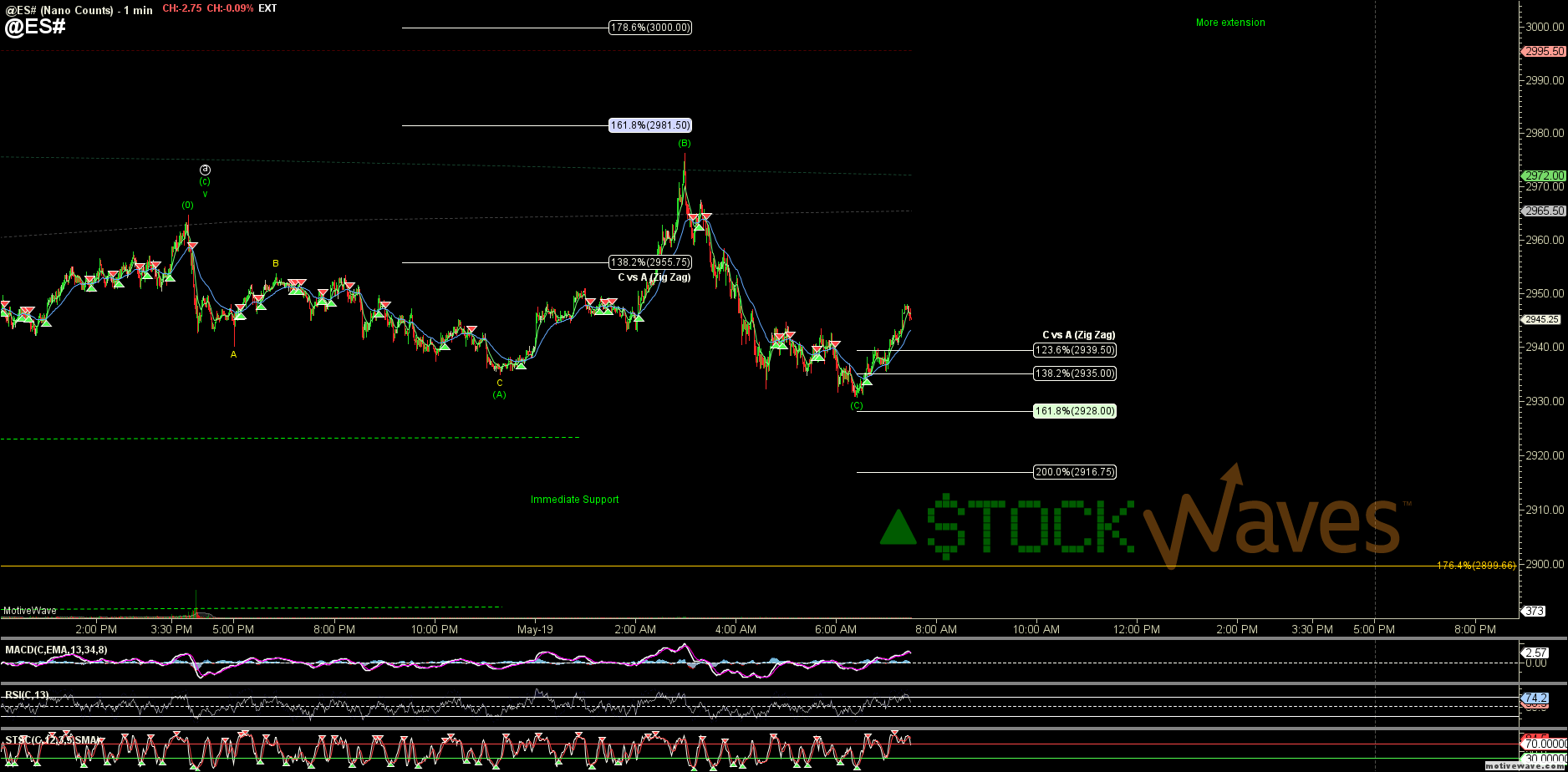 @ES# - Nano Counts - May-19 0730 AM (1 min)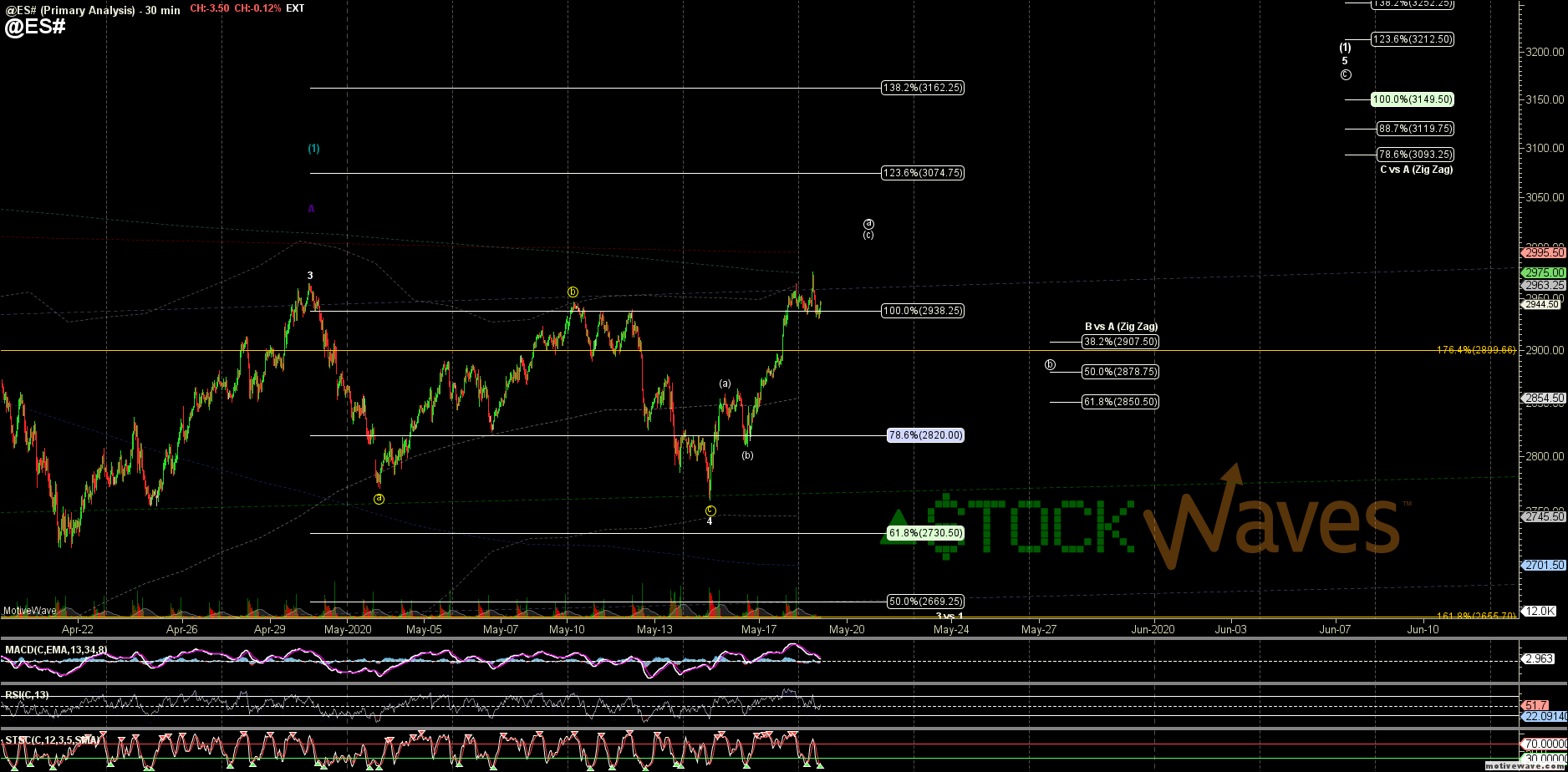 @ES# - Primary Analysis - May-19 0732 AM (30 min)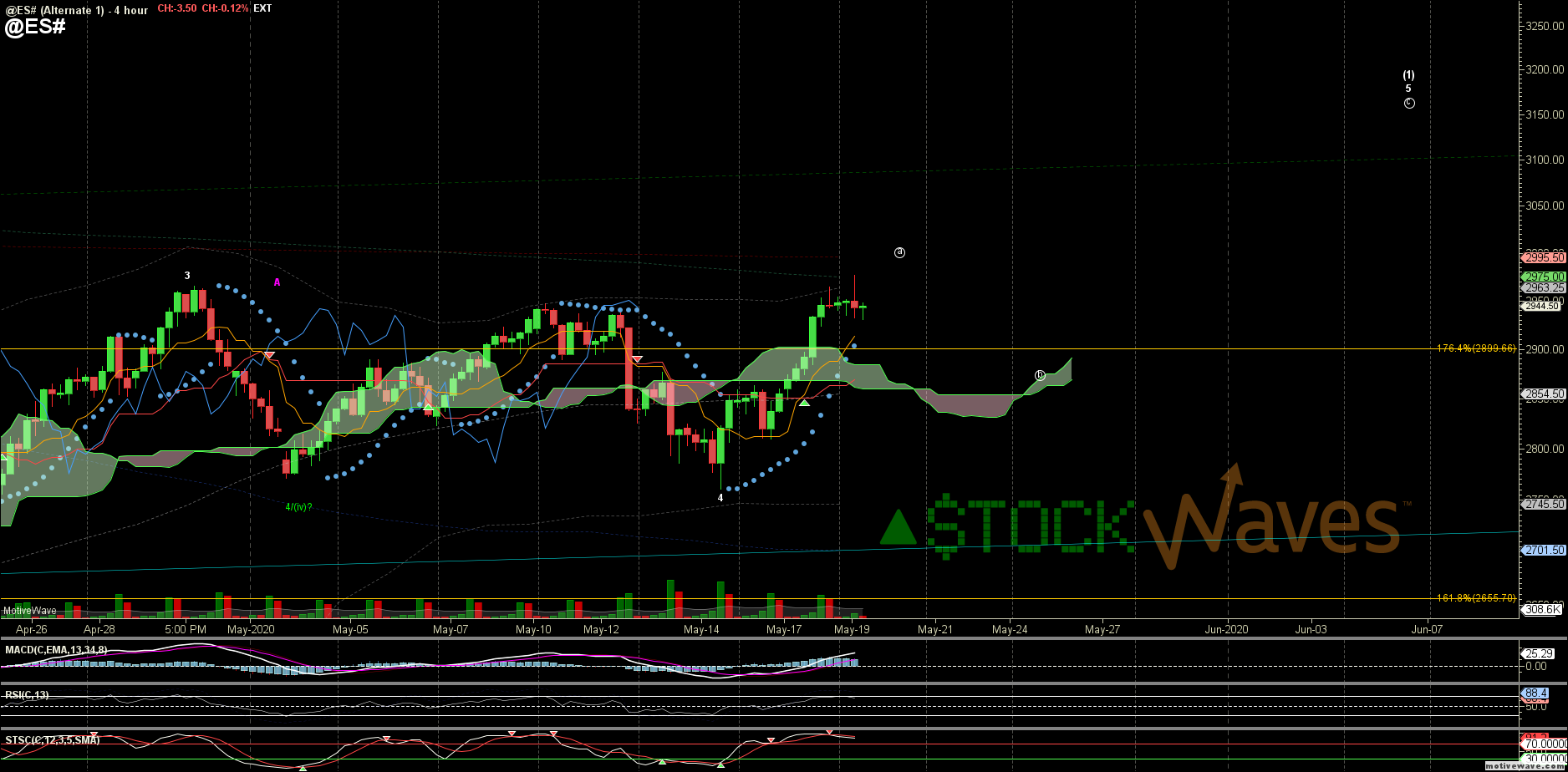 @ES# - Alternate 1 - May-19 0732 AM (4 hour)