Market Analysis for May 11th, 2020
SPX made its possible high for circle b this afternoon, but the ES did not exceed the high made on Sunday night.
So if this is the start of (i) of c still in ES we need to consider an ED.
Inside that possible abc for (i) of circle c, the c wave can itself be an ED.
The yellow is what I am tracking on the "Nano" tab as that seems to be the most probable from this resistance region based on the structure up from the 2820s.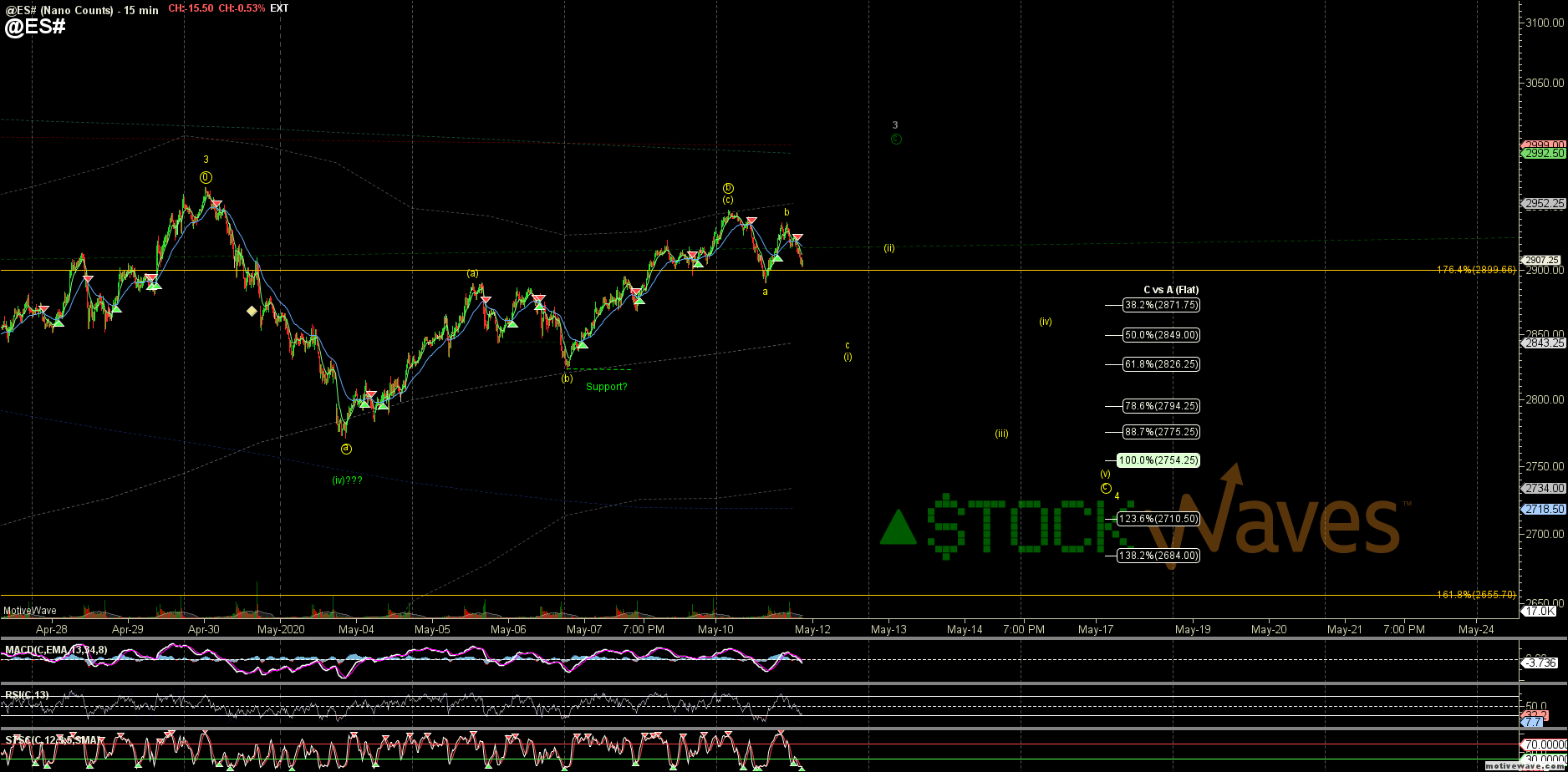 @ES# - Nano Counts - May-11 2109 PM (15 min)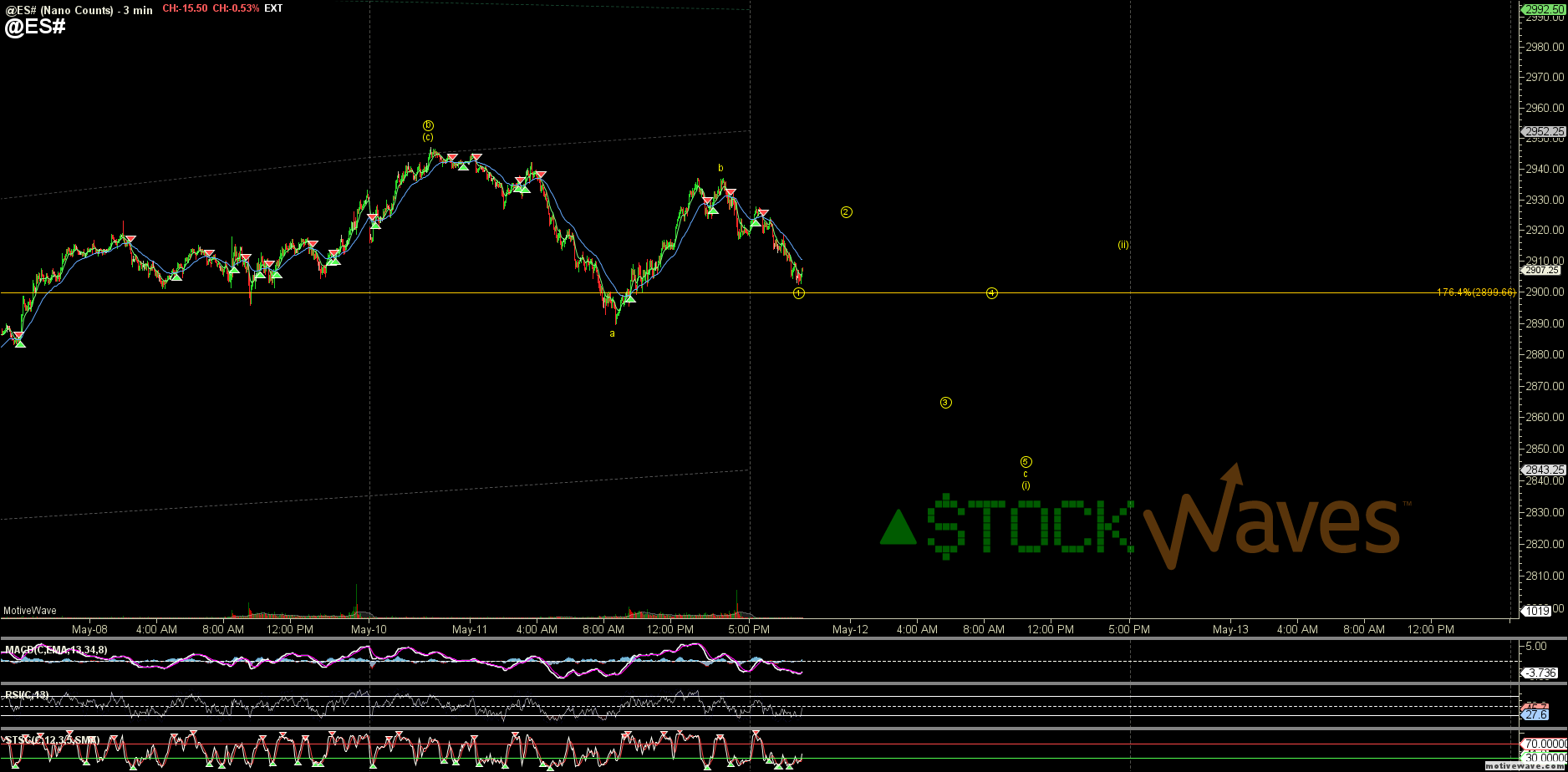 @ES# - Nano Counts - May-11 2110 PM (3 min)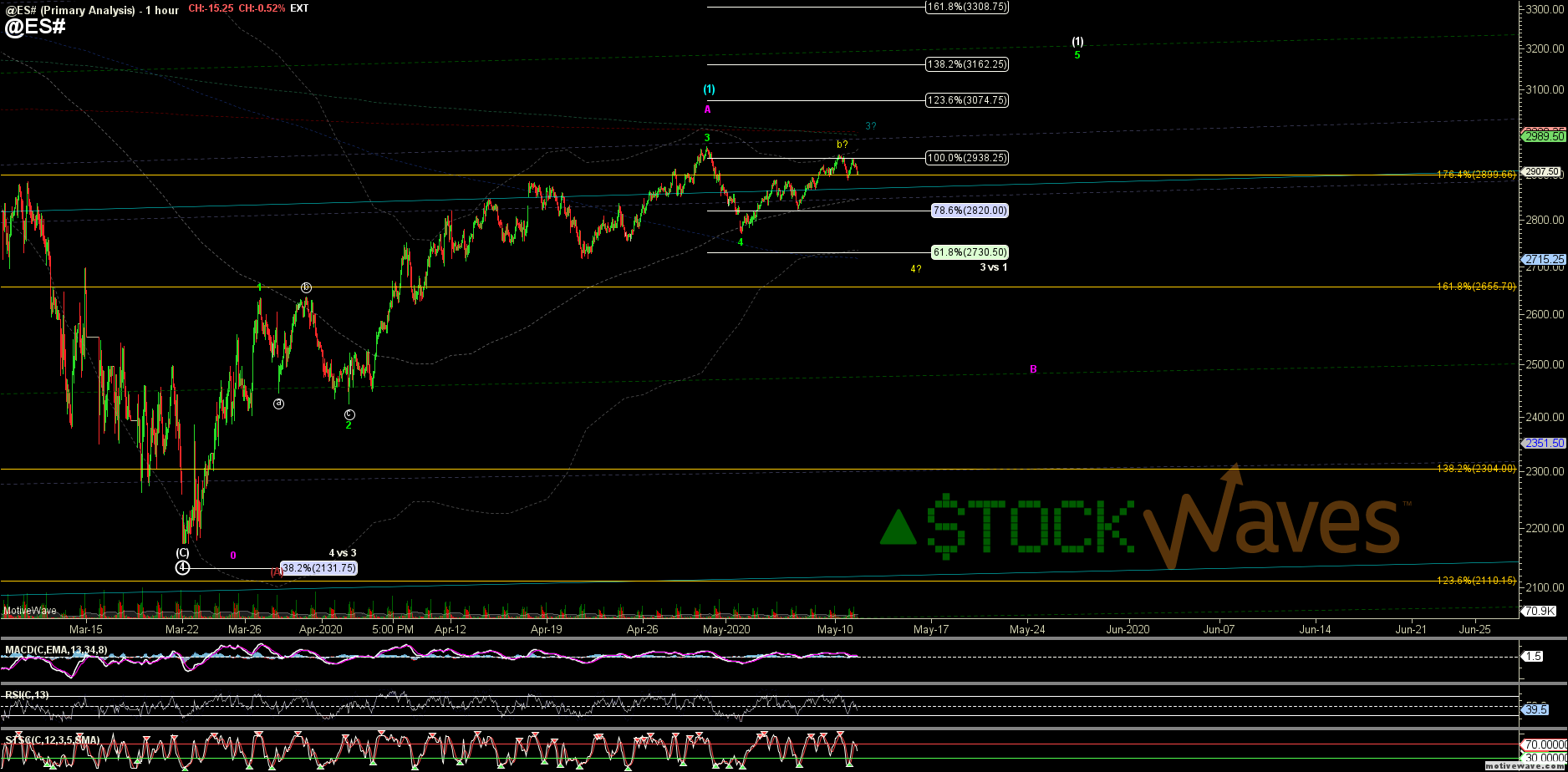 @ES# - Primary Analysis - May-11 2112 PM (1 hour)