Market Analysis for Apr 30th, 2020
Yeah, I know the subwaves in (iv) SUCK, but so far support has held. And it looks something not entirely unlike the 4/28 consolidation for the smaller four...
IF this is the start of (v) of c of 3 here is the IDEAL path for (v) (5min) & the ideal path for i of (v) (1min) with this initial move of the evening's low the LD for micro 1 of v.
NightMonkeys. Your (v)th wave needs you.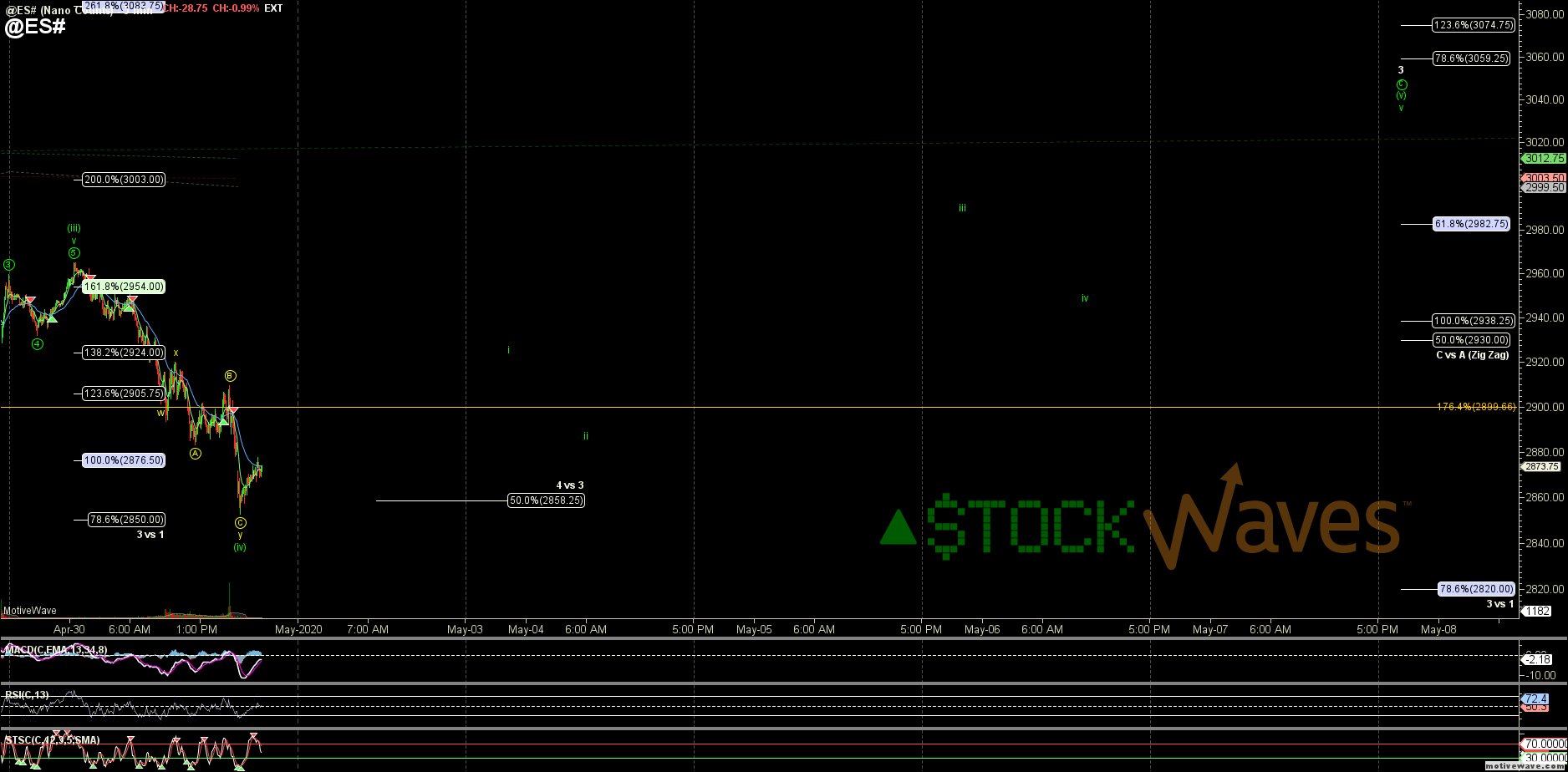 @ES# - Nano Counts - Apr-30 2026 PM (5 min)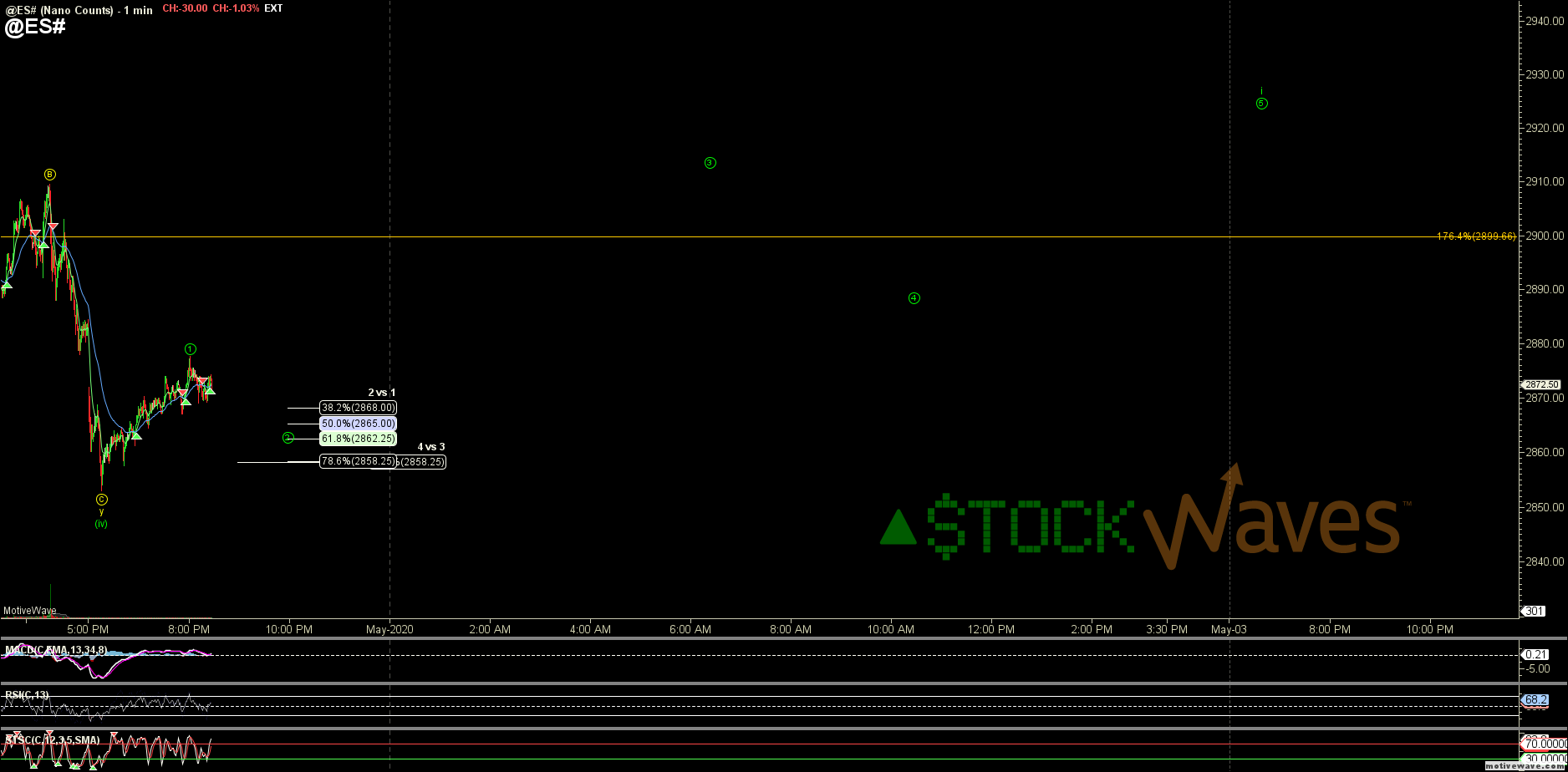 @ES# - Nano Counts - Apr-30 2027 PM (1 min)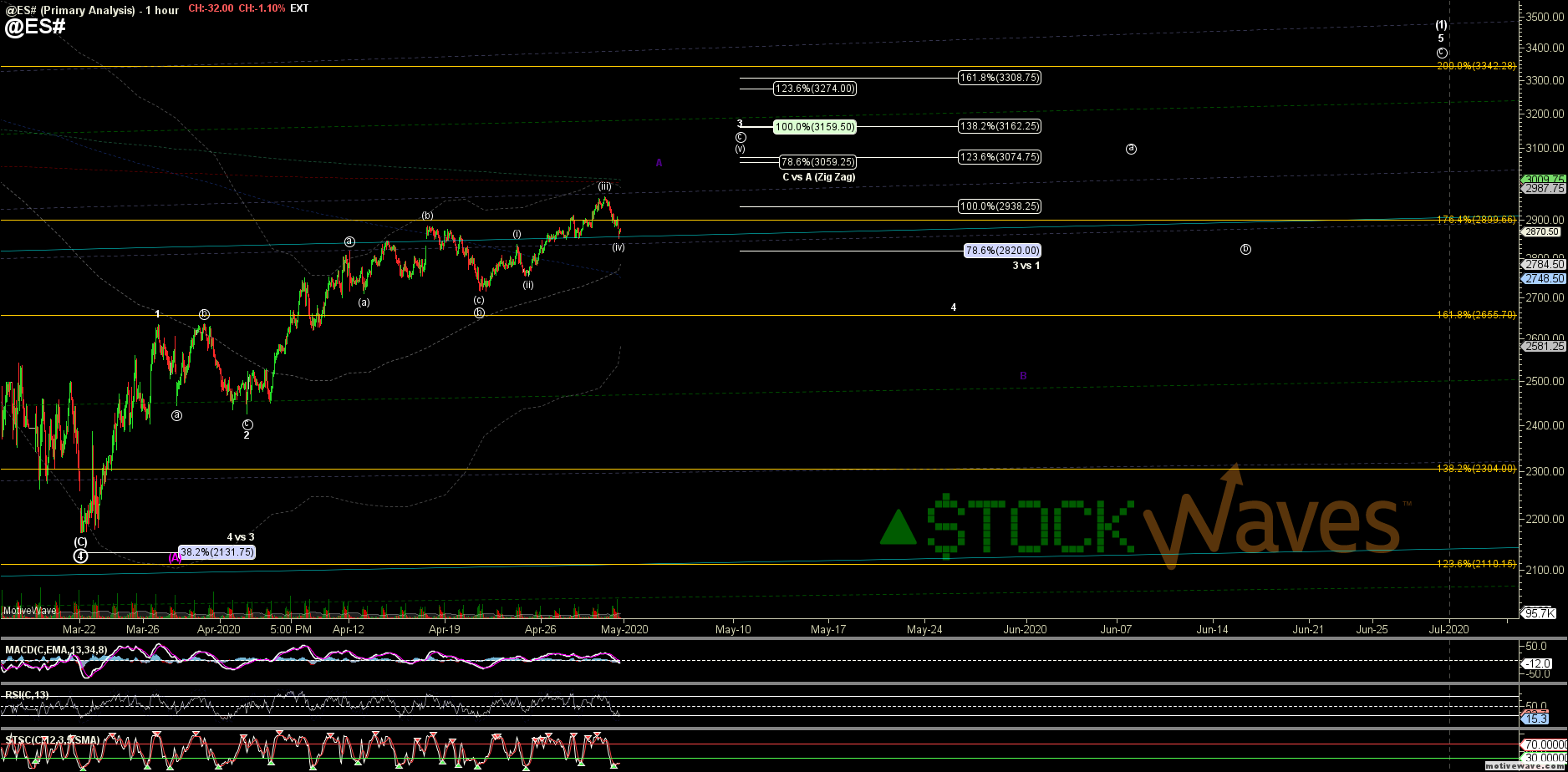 @ES# - Primary Analysis - Apr-30 2029 PM (1 hour)