Market Analysis for Apr 29th, 2020
Can be the (5) of micro 5 of iii, still inside the (iii) of circle c allowing for another consolidation as the iv.
Garrett has this in the v of (iii) already. That can continue toward 2954.
Either way immediate support is now 2900s.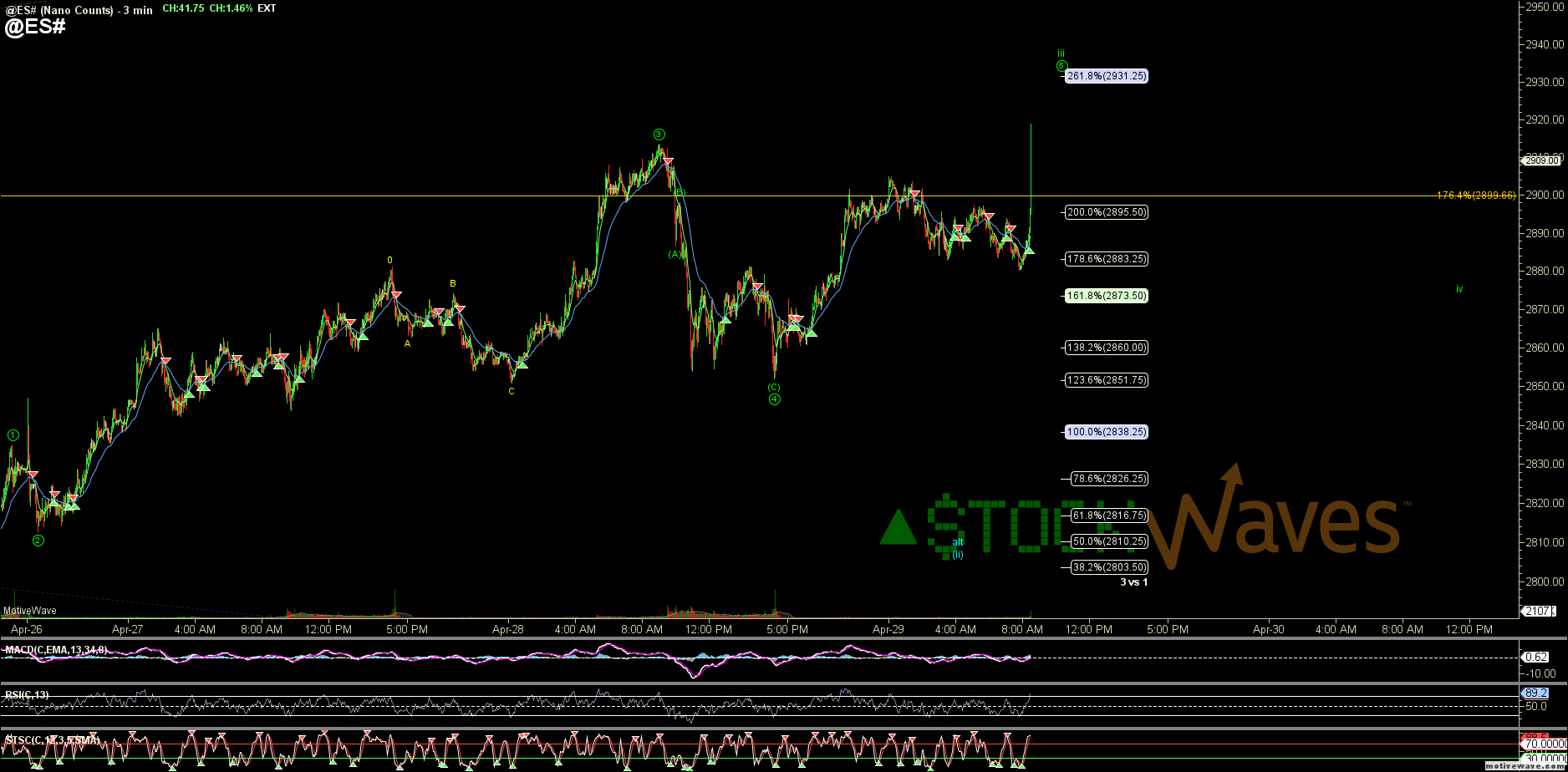 @ES# - Nano Counts - Apr-29 0830 AM (3 min)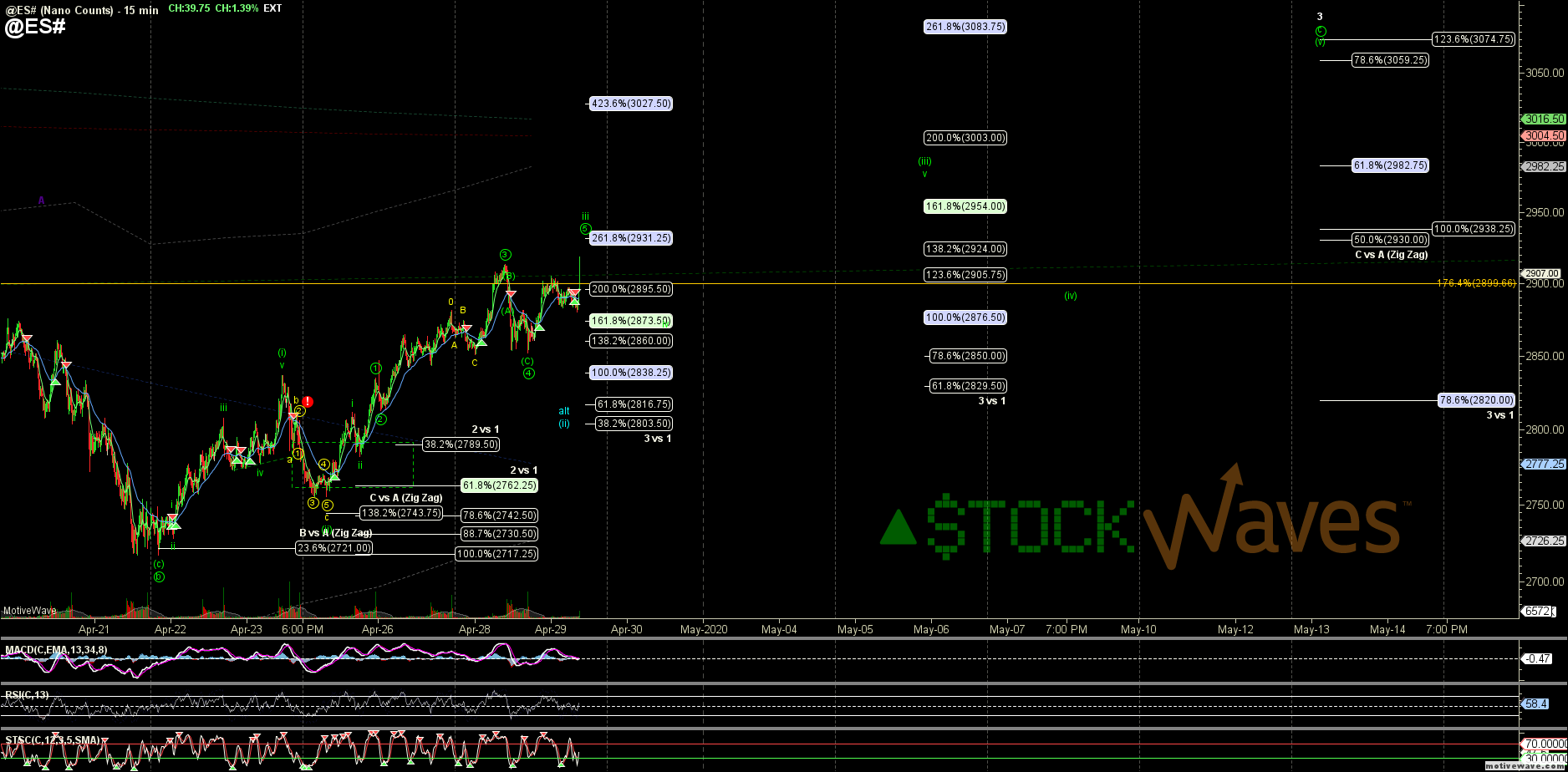 @ES# - Nano Counts - Apr-29 0832 AM (15 min)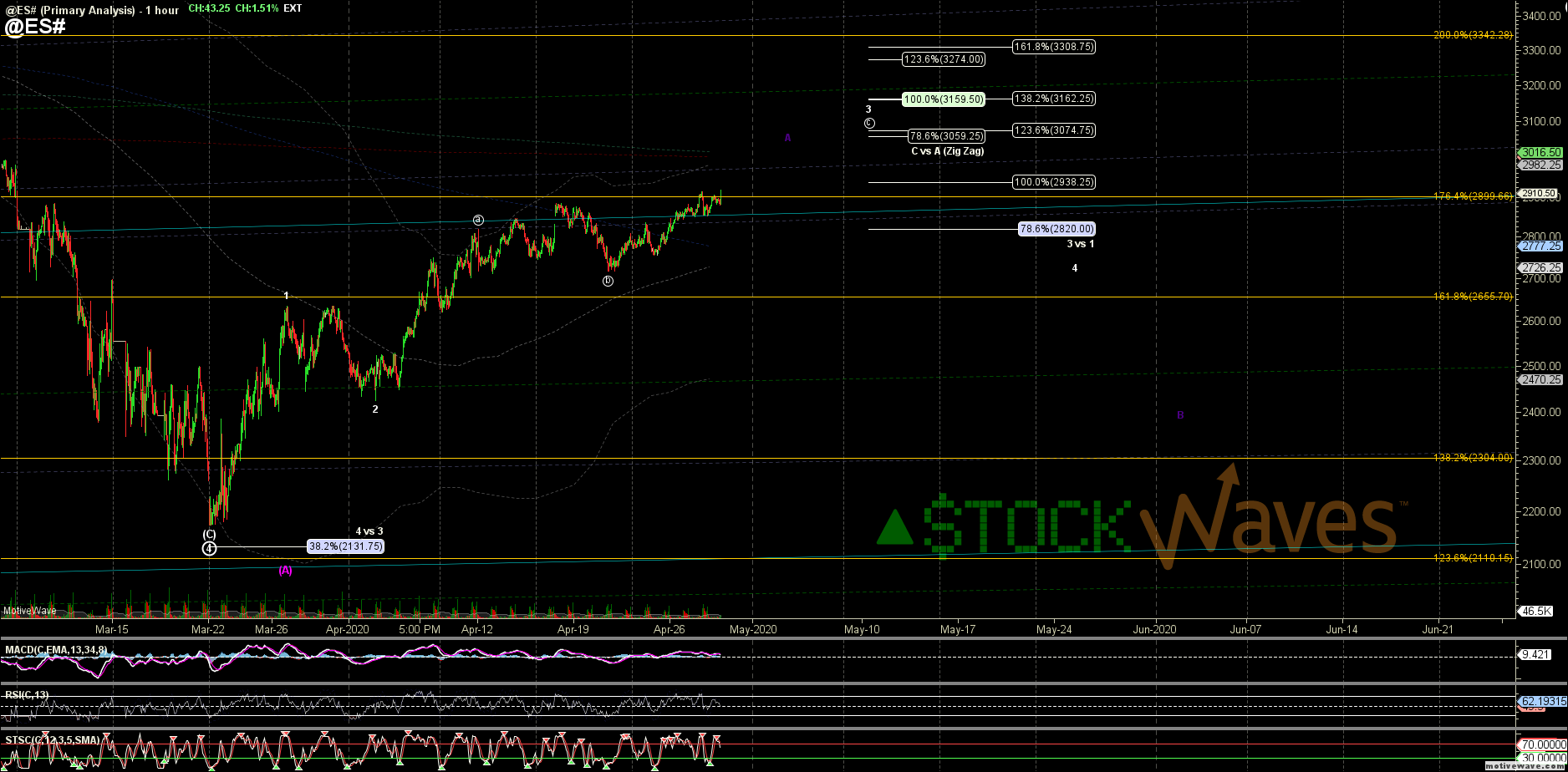 @ES# - Primary Analysis - Apr-29 0832 AM (1 hour)