Market Analysis for Apr 22nd, 2020
I would love for this to be the start of c of 3 toward 3074+.
But it is not yet clear at the micro level if we have 5up, this can still count as a possible ivth of the (c) of circle b counted as an expanded flat.
Not that I want a drop, but 2660 was my "min" target last week... many ind names now look perfectly setup for the equiv c of 3 and a drop to 2660 might stress those some... but look at the improvement in Fib confluence for c & 3 when the b moves a bit lower to 2660.
2721 is a perfectly valid Fib for the b wave as an expanded flat in an aggressive "zig-zag" inside the 3rd of a strong LD. Since we double bottomed there so far it is not clear if the first touch was the end of (c) of the 2nd... IF this is wave i of (i) of circle c off that low then ideal support for a ii is ~2744. Failure to hold there would be the first indication of a possible trip down to 2660.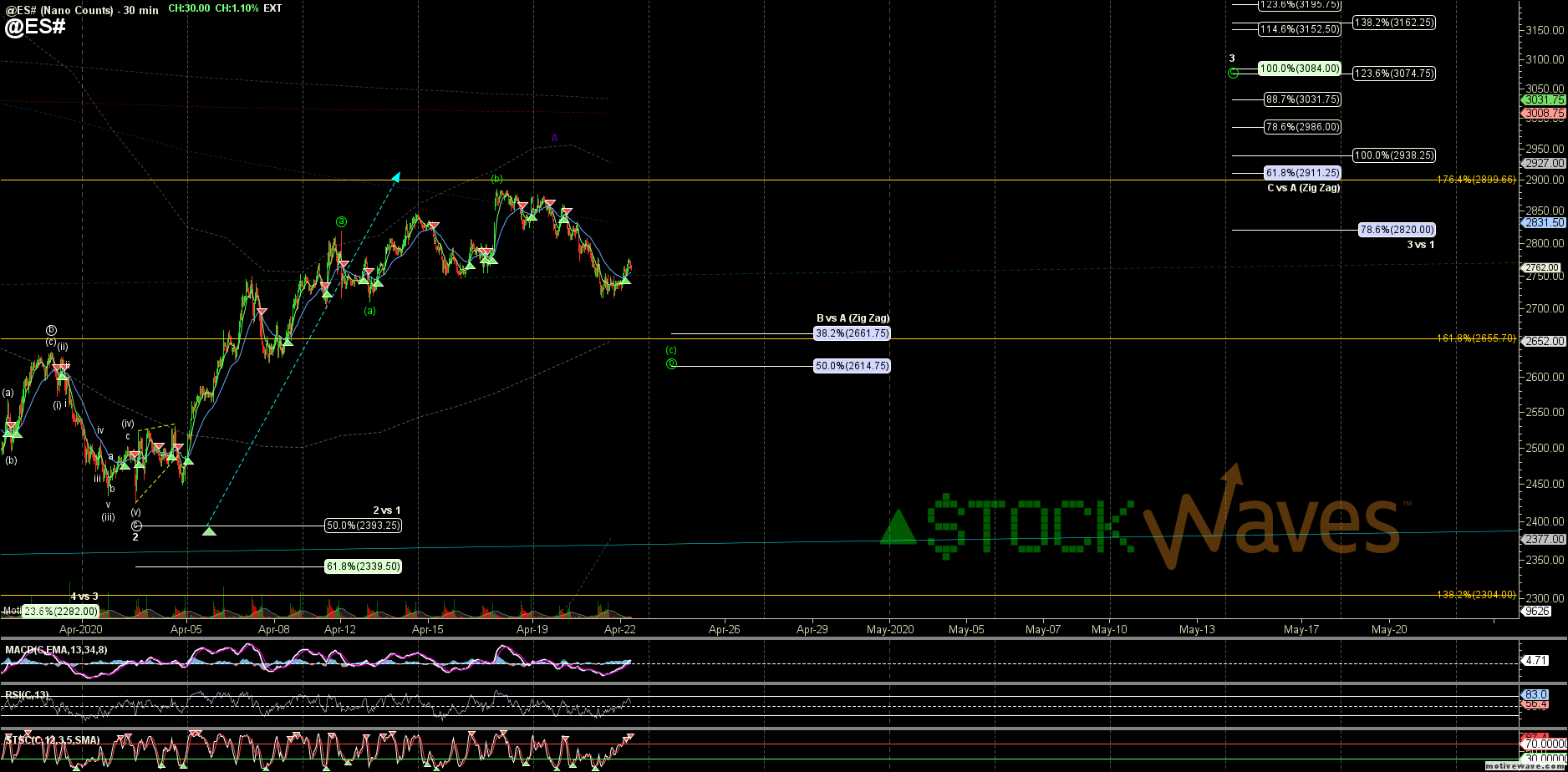 @ES# - Nano Counts - Apr-22 0658 AM (30 min)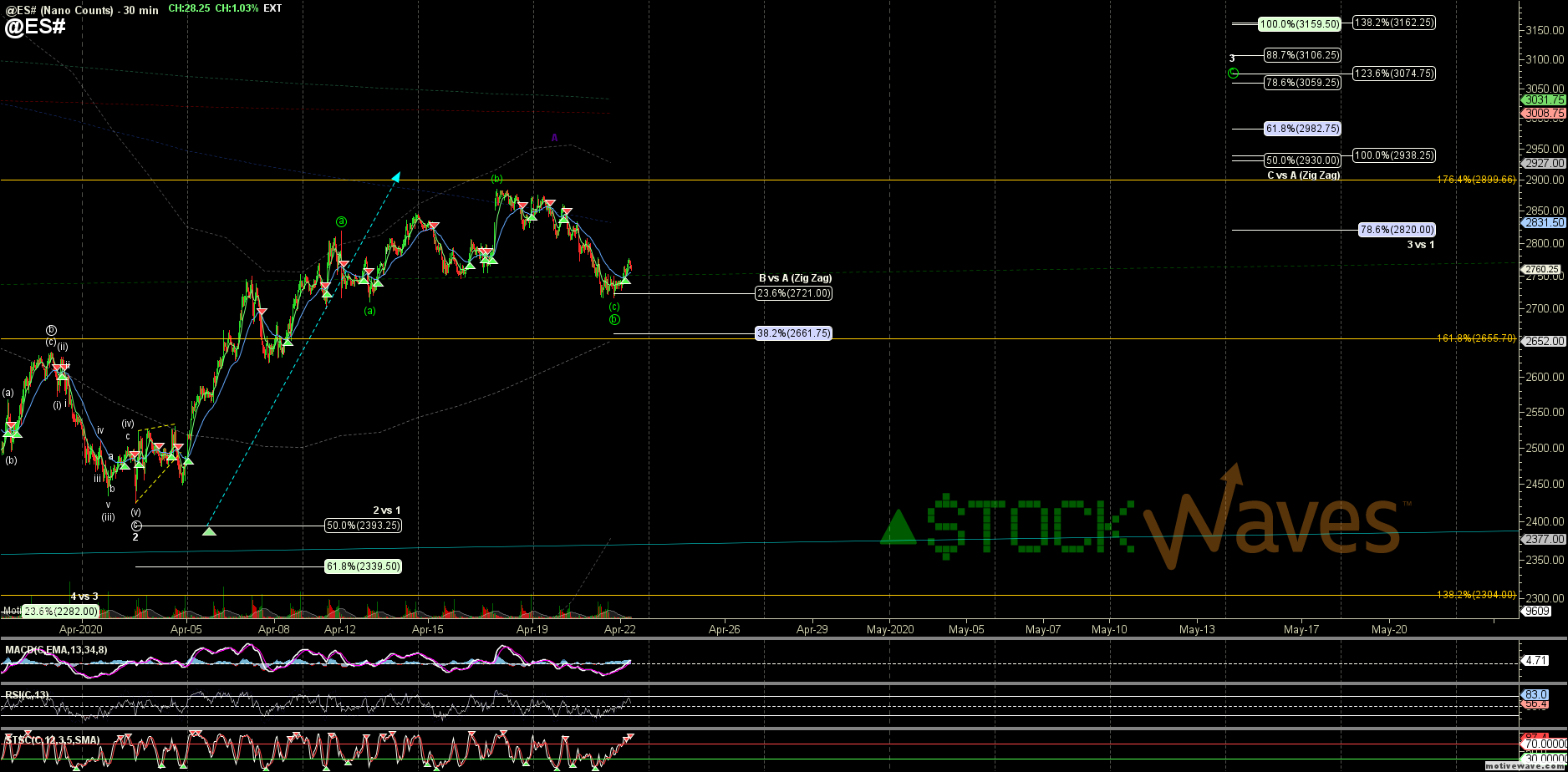 @ES# - Nano Counts - Apr-22 0657 AM (30 min)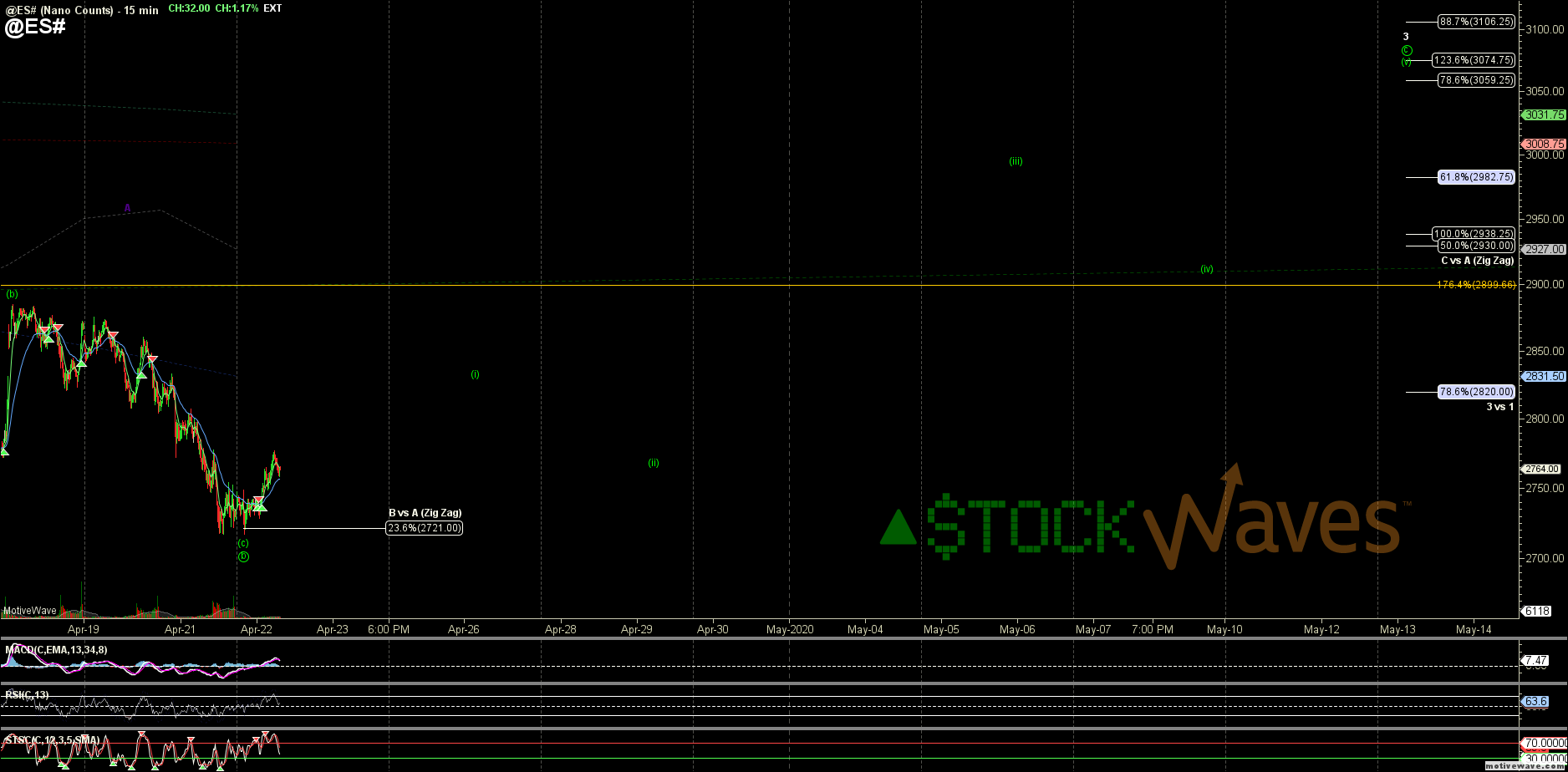 @ES# - Nano Counts - Apr-22 0704 AM (15 min)