With today's gap up, it is quite clear that the market is still working on the (c)-wave of the larger degree b-wave, per our primary count. As I noted over the weekend:
To put it simply, as long as the market does not break back below 2338SPX, and rallies on Monday, it still leaves the door wide open to target at least the 2380XPX region.
But, the current rally still leaves us with questions as to how high this (c)-wave of b can travel. As you seen on the 5-minute chart, if the market breaks down strongly tomorrow, it would suggest that the (c) wave is completing as an ending diagonal, but can still support one more push higher later this week, or early next, as presented in the yellow count on the 6-minute chart.
However, if the next pullback is able to hold high support over the 2365SPX region, then it keeps the door wide open for this (c) wave to travel up towards the 2410SPX target we have been speaking of so much over the last two months.
So, as you can see, the larger degree primary pattern is still playing out, albeit in quite an erratic way. The question which will likely be answered over the next day or so is if the market still has designs on the 2410SPX level, or if this b-wave can top in the 2380-2385SPX region. The depth of the next pullback will likely provide us our answer.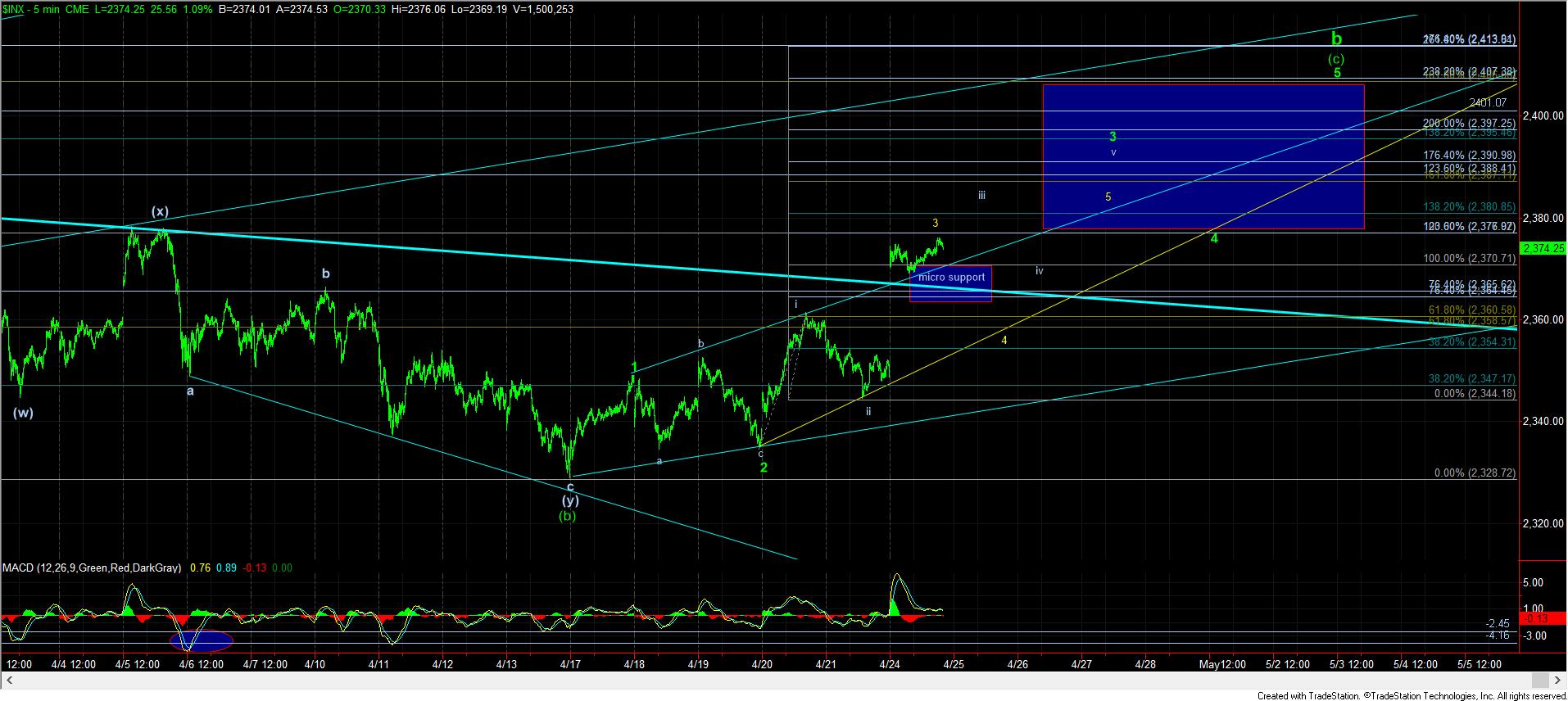 5minSPX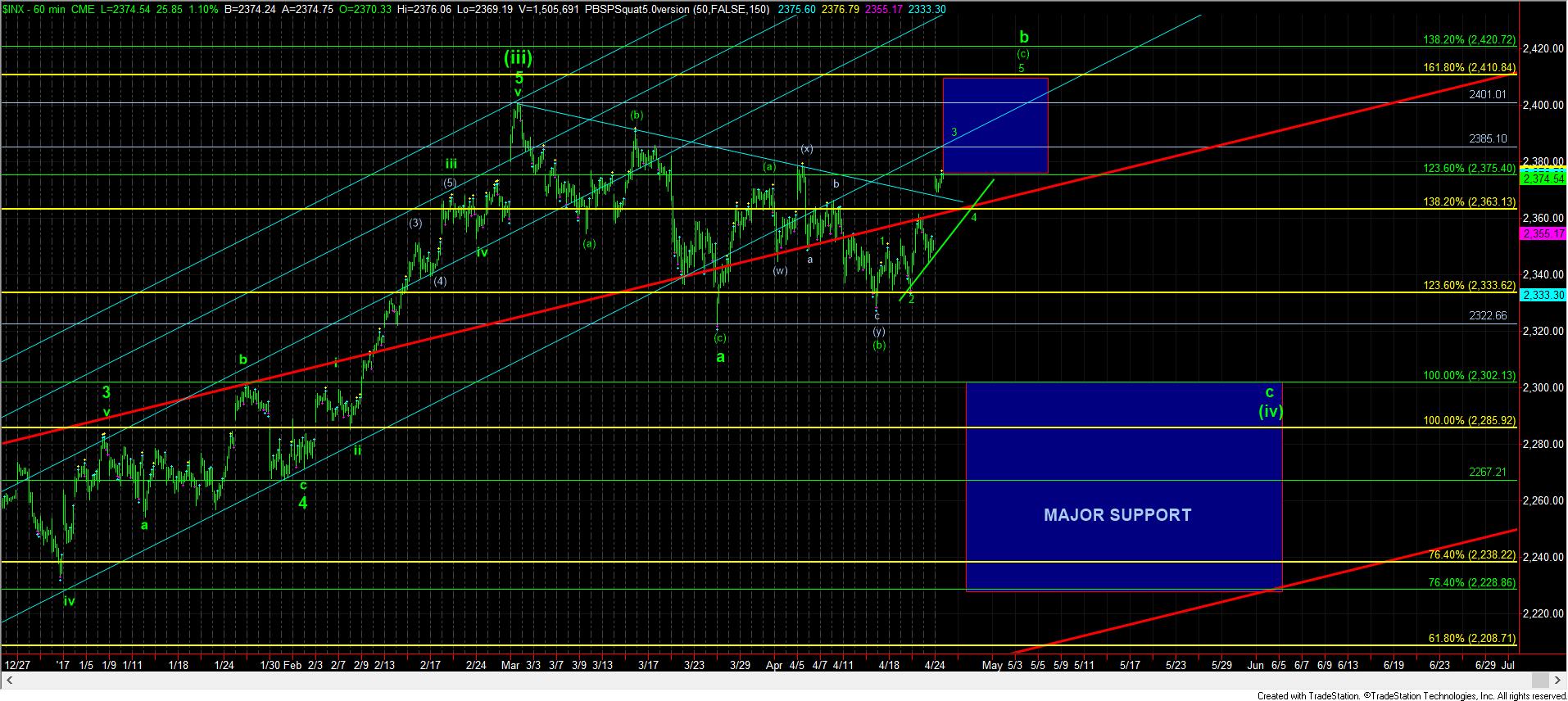 1turnchart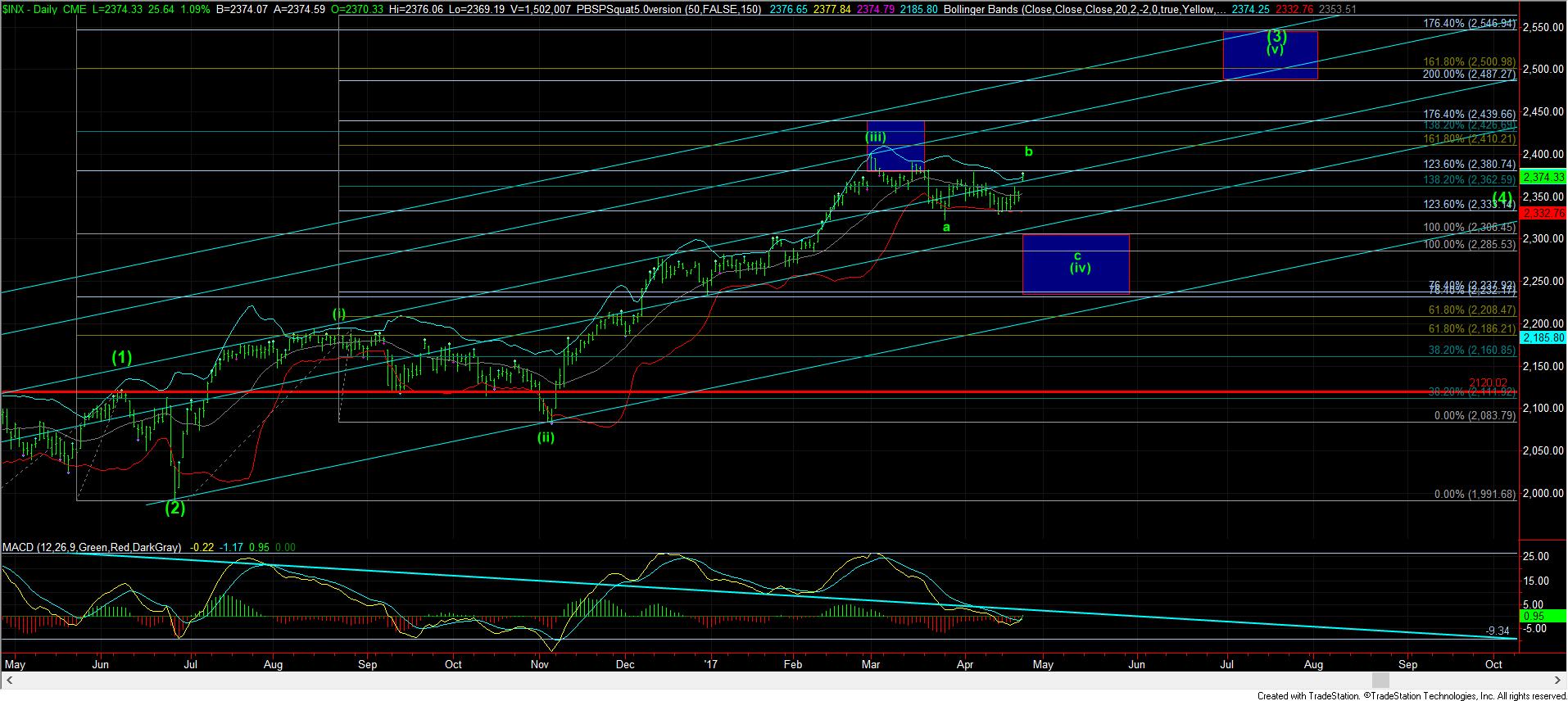 1SPXDaily