The set up was certainly in place, and the only question was if the market was going to capitalize:
For now, I am going to look higher until the market proves otherwise. That means I am giving this until tomorrow morning to prove it has a bullish intent for the (c) wave of green b-wave rally by a strong gap up, for which 3rd waves are known.
With today's 20+ point rally, it strongly suggests that we are in the heart of the 3rd wave of the (c) wave. But, before you start leveraging up for a rally to 2385SPX, please remember that we are still "likely" in a b-wave within a larger degree 4th wave. That still means one should maintain a certain amount of caution, as there is no segment of a market structure which sees more pattern invalidations than b-waves within 4th waves. For this reason, I suggested members take some profits at the high we struck today if they went long yesterday.
However, if the market is truly going to continue to follow through in this (c) wave, then I have the micro support noted on the chart for wave iv of 3 in (c) in the 2350-2355SPX region. Any pullback at this point in time "should" hold that support, and point us up towards the 2368-2371SPX region next to complete wave 3 of (c) of b. In truth, I would much prefer to see much bigger extensions push us up much higher in wave 3, but, for now, I will simply follow the standard extensions unless the market proves otherwise.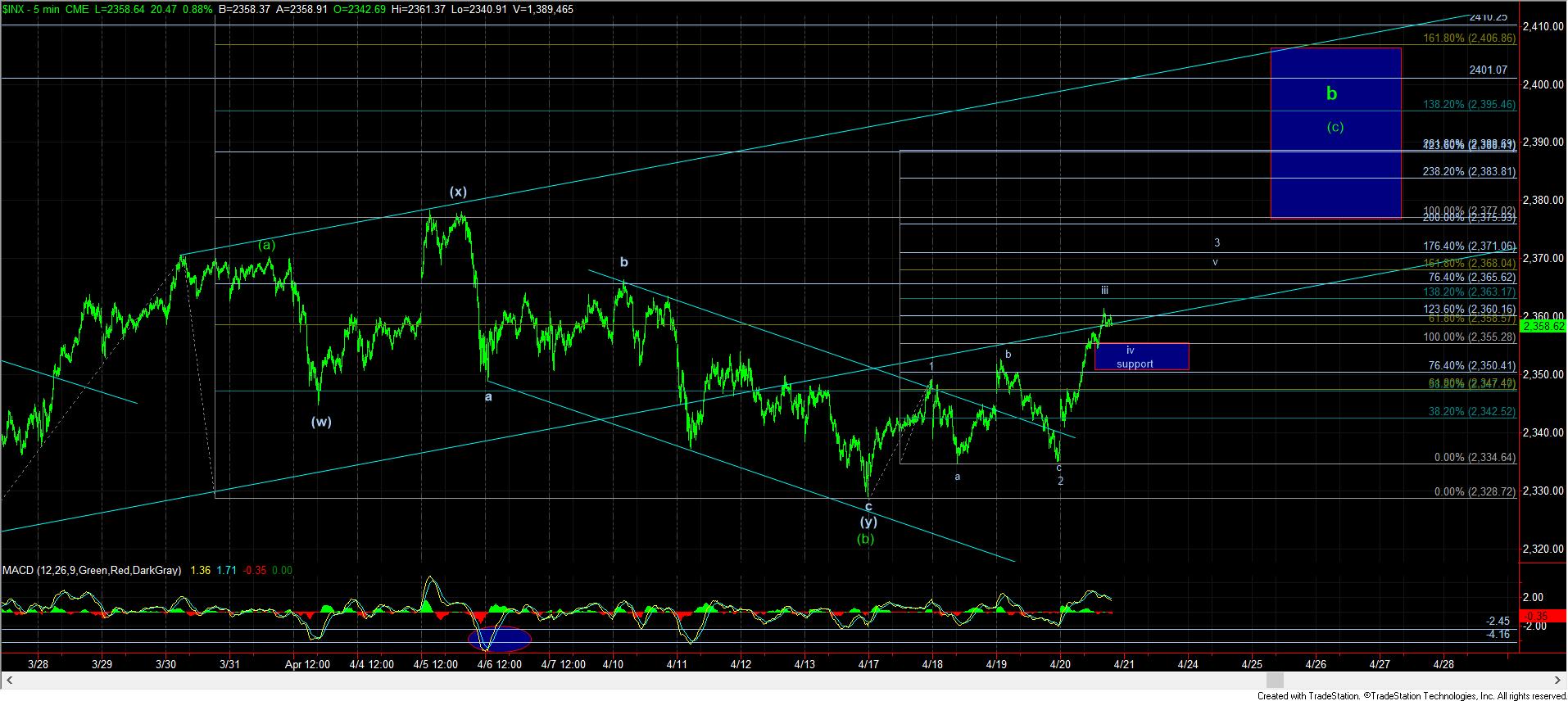 5minSPX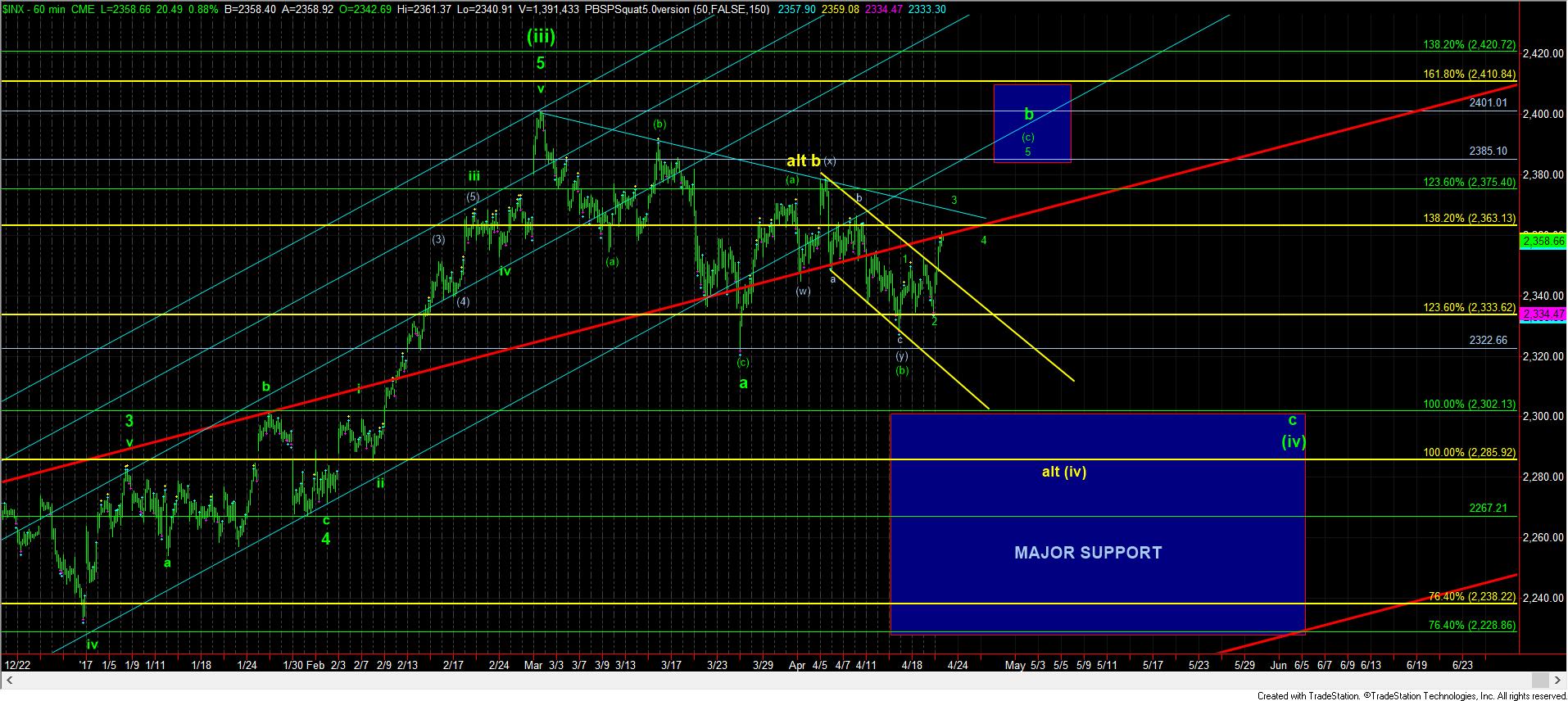 1turnchart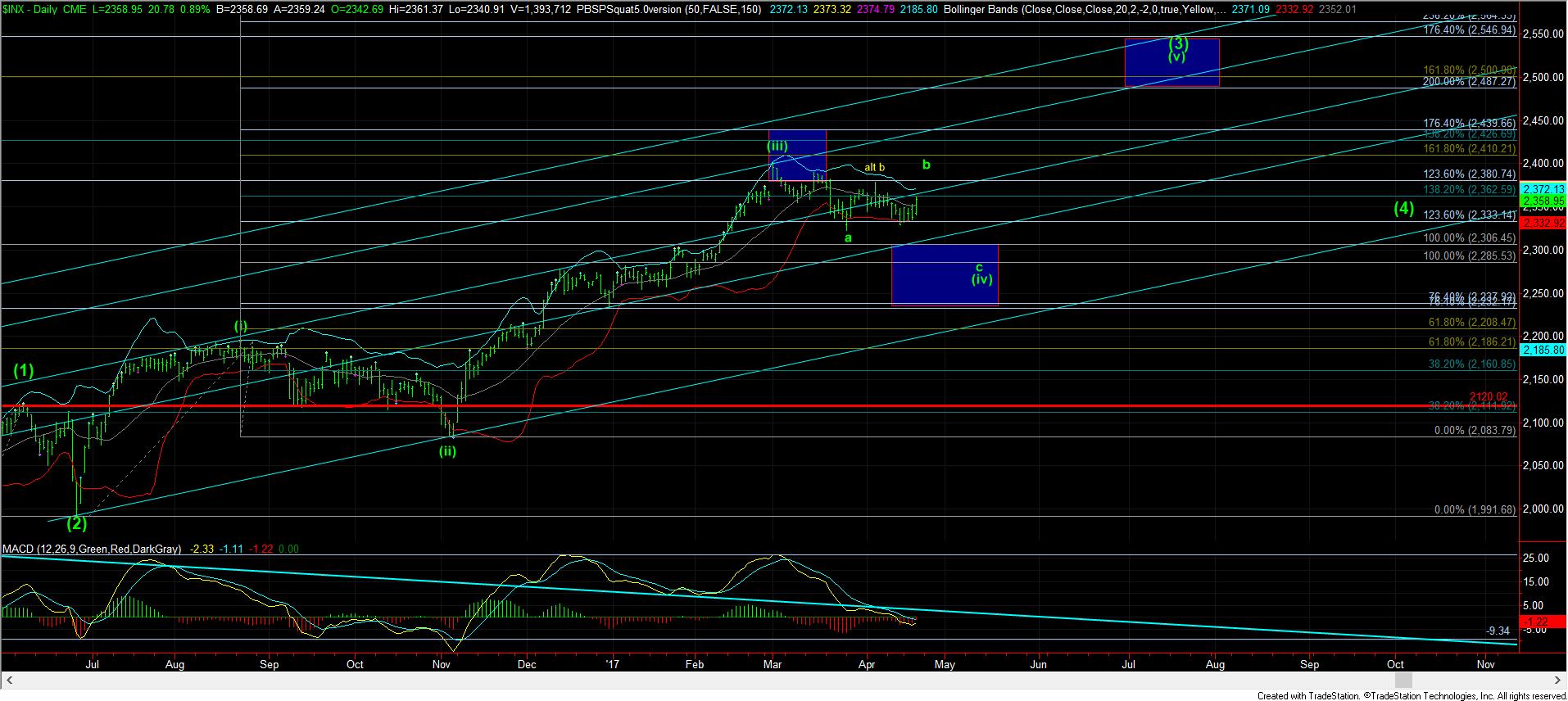 1SPXDaily