b-Wave Seems To Be In Progress
With the downside follow through today, we are now approaching the .382 retracement of the rally off the June lows. So, are we almost done with the b-wave pullback? Well, allow me to remind you of something I noted yesterday:
"Now, another point I made this morning is that the potential [a] wave was quite shallow, as it slightly exceeded the .236 retracement of the a-wave. Normally, the [a] wave will target the .382 retracement, which, in our case, is in the 3900SPX region. Therefore, there is some potential that what I am showing as the [a] wave low may actually only be an a-wave within a bigger [a] wave low."
While this pullback is large enough to consider it all of the b-wave as we approach the target box, I have to keep that larger, more protracted [a][b][c] for a bigger b-wave on the chart for now.
What will eventually distinguish between the two is something we know about c-waves. A c-wave is more often an impulsive 5-wave structure. Therefore, if we see an impulsive 5-wave rally off support (once we complete this b-wave), then we can view that as wave 1 of the c-wave. However, if the rally off support is clearly corrective, then it would signal that this b-wave is indeed going to take more time and take us deeper into our support box.
For those focusing on the micro, it looks like the [c] wave of this b-wave is taking shape as an ending diagonal, which explains a lot of the overlap even in the [c] wave. And, it seems we still need a 4-5 to complete this [c] wave. So, that may be what we do tomorrow into the Fed meeting.
Overall, I am still expecting that we can rally in the coming week or so into the 4100-4150SPX region to complete what I am tracking as the c-wave of wave [iii] in a potential leading diagonal in the green count. But, if the rally off our support box is not clearly impulsive, then this b-wave of wave [iii] may take us a bit more time.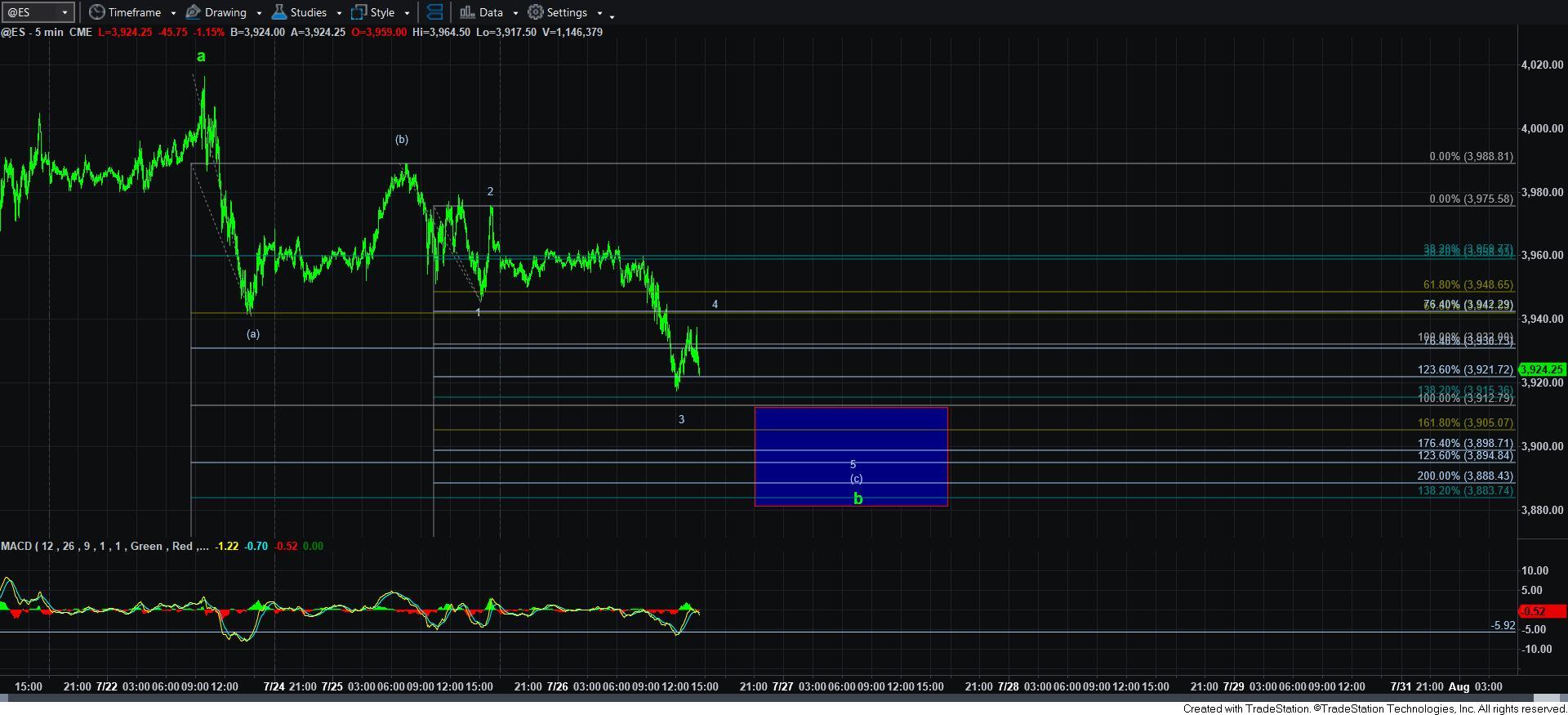 5minES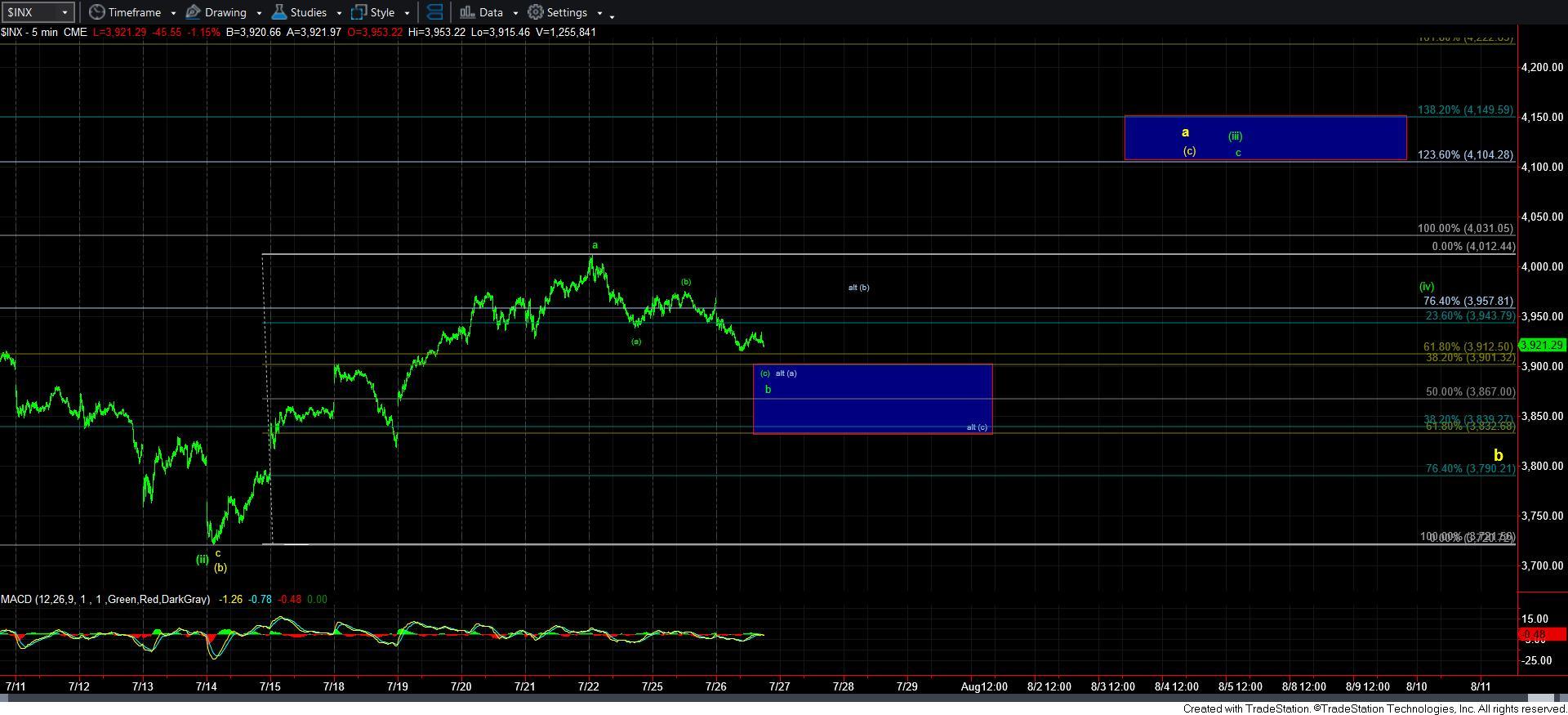 5minSPX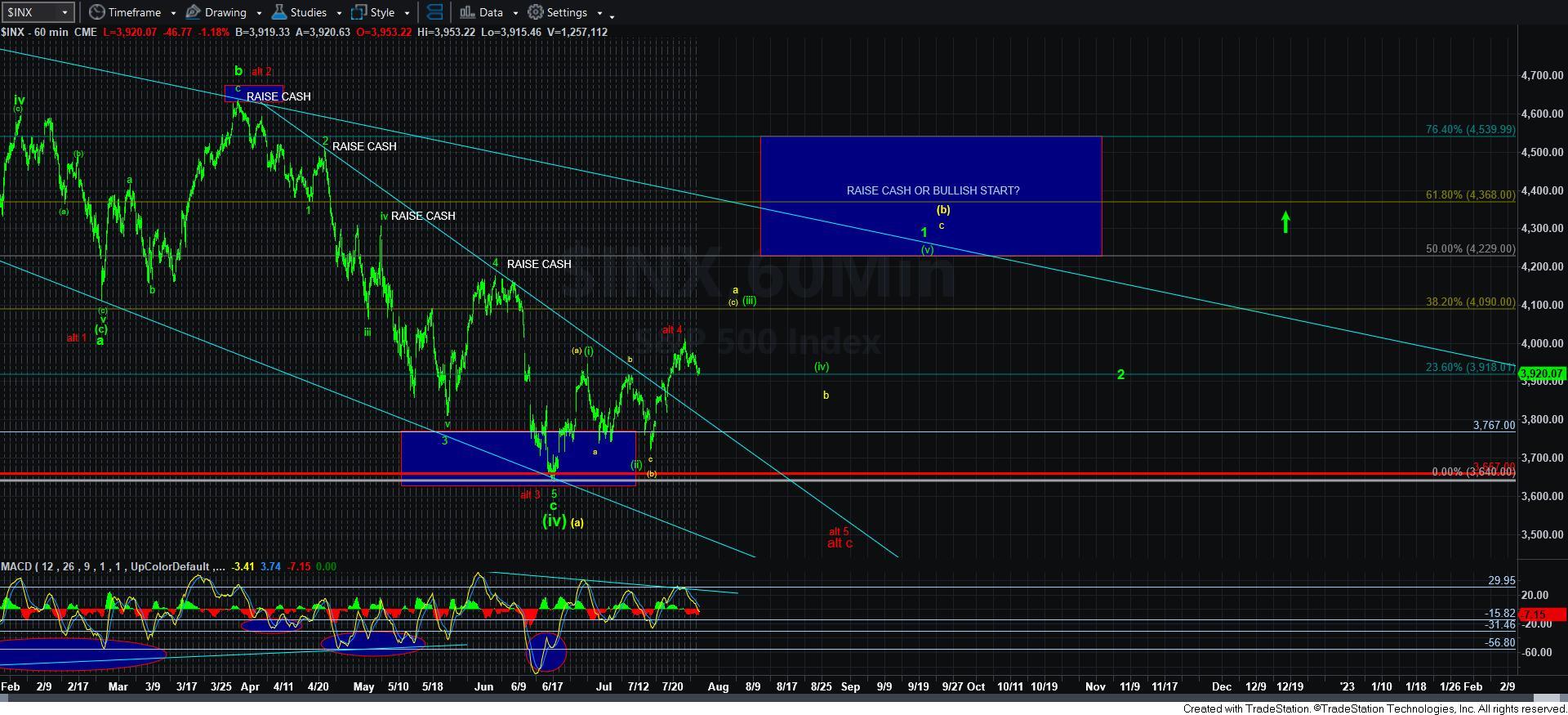 60minSPX