b-Wave Not Likely Complete Just Yet – But Close
With today's extension higher, the market seems to have provided us with a very small wave iv overnight, and headed higher to complete all of wave 3. While it is still possible that the high we hit today was only the top of wave iii of 3, I really want to err on the side of caution up here rather than retaining a strong bullish bias.
Even after we completed what I am primarily counting as wave 3, the market again provided us with a very small and high level a-b-c correction, which can even be considered wave 4. Again, I am viewing these moves in the most bullish perspective because I do not want to overstay my welcome on the long side if the market is truly setting up to top in the near term.
While wave 4 can still take another dip into tomorrow for a more "normal" looking 4th wave, should we head higher to the 2410SPX region from here, I am going to count it as wave 5 of the (c) wave of the b-wave. But, as long as any further weakness is supported by the 2370SPX region, then I am going to view further weakness as a wave 4 of (c) of b.
Ultimately, the micro count would suggest that the market can top within the next few trading days. So, the next impulsive structure to the downside we see, which breaks below 2370SPX, will be our initial signal that a c-wave down has likely begun.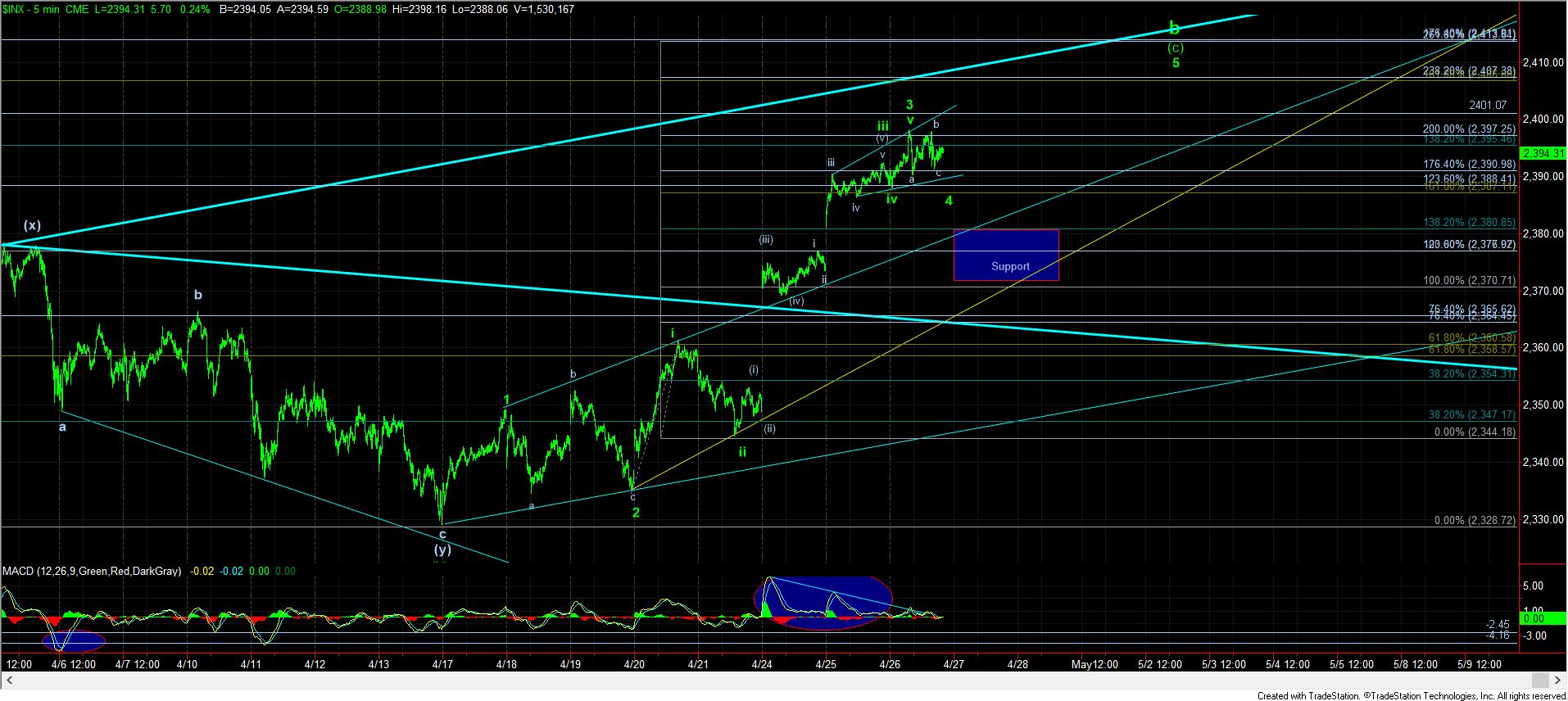 5minSPX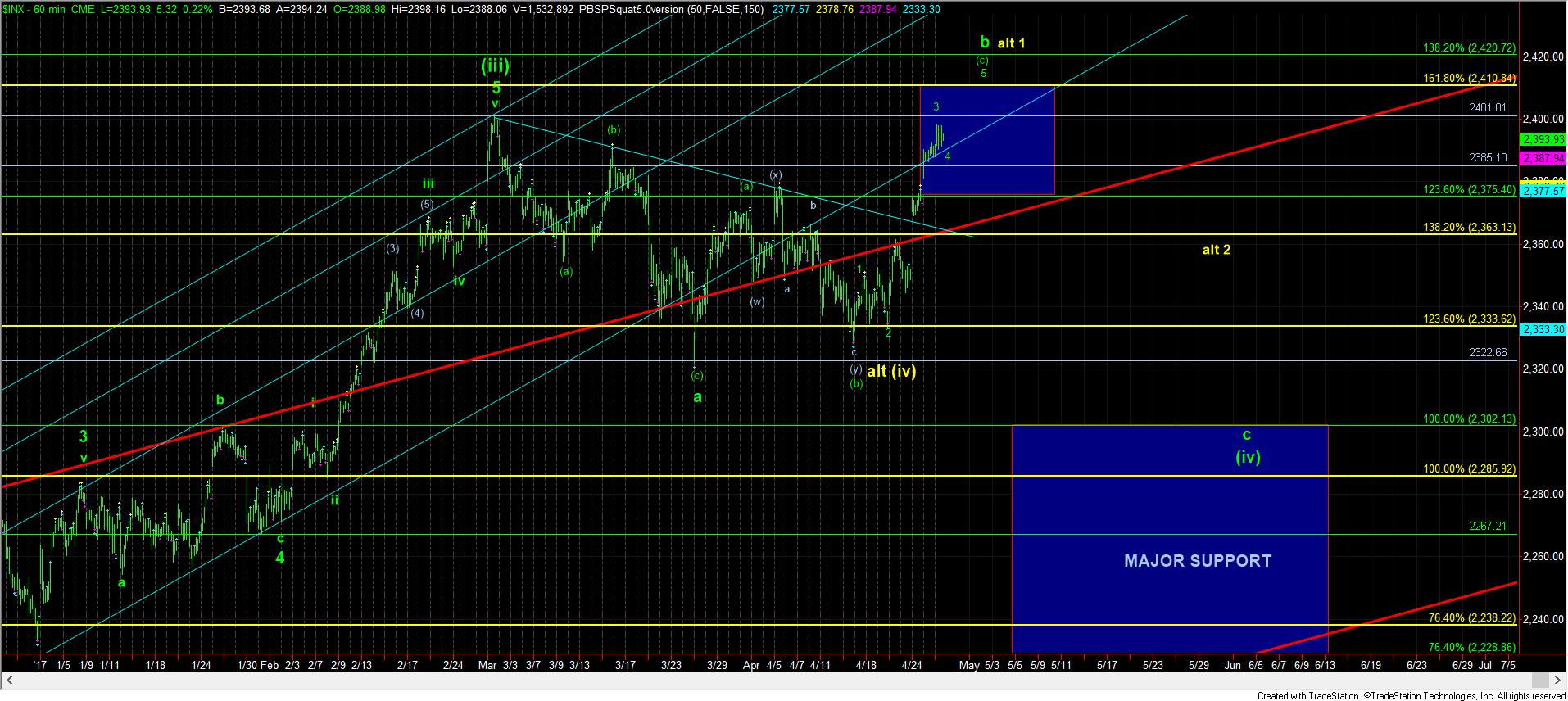 1turnchart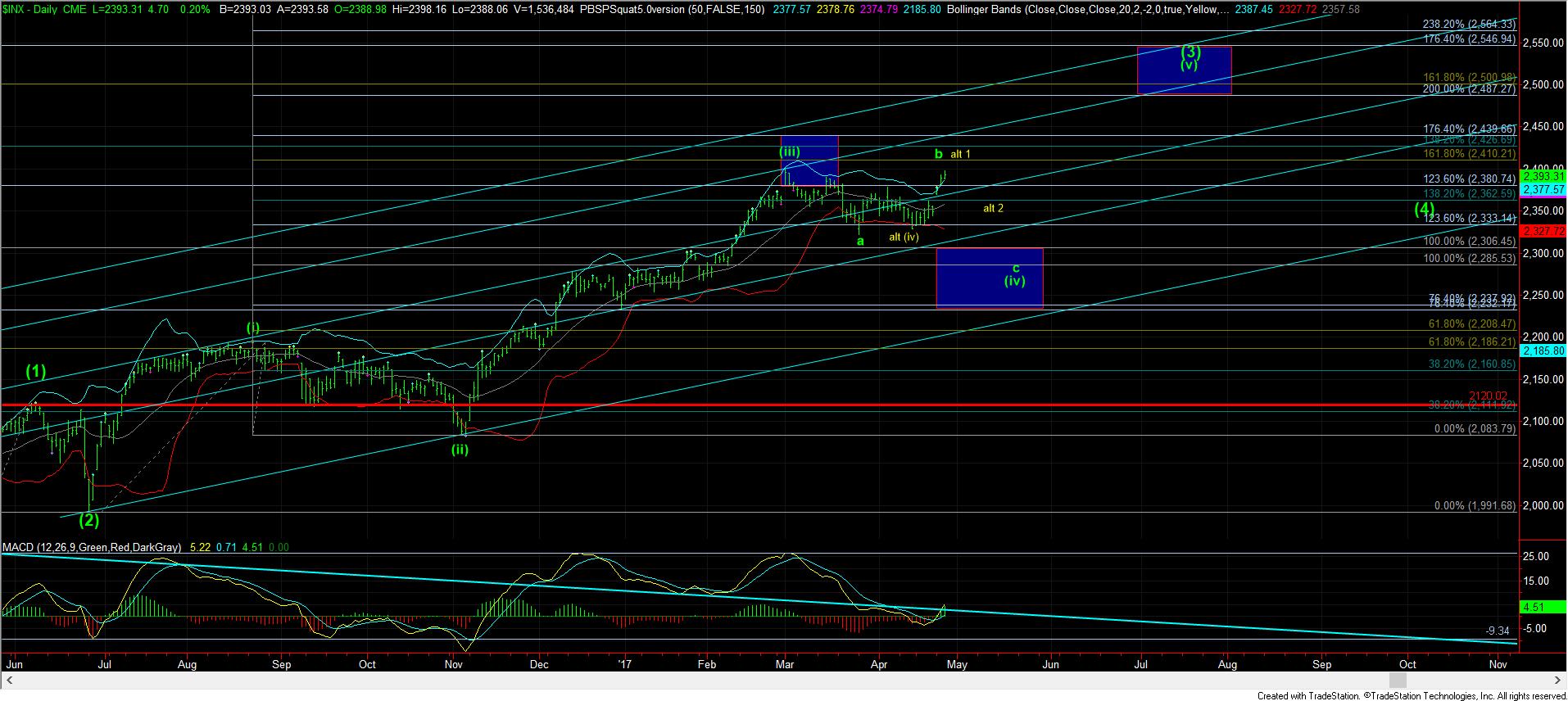 1SPXDaily