With today's rally, we have struck the bottom of the (b) wave target we set this past weekend in the 2383-2394SPX region. Also, take note that the daily upper Bollinger Band now resides at the top of our resistance region. So, as long as this region holds as resistance, I am going to expect a decline to the 2335SPX region next to complete the larger green a-wave.
Alternatively, should we see the market be able to push through this resistance, then it suggests we are in the yellow count, and the 4th wave may be more accelerated than I had initially expected.
But, please remember that we are in a long term bull market. I am not suggesting anyone go short in this region, as this market has been quite unkind to the short side. Rather, I would personally wait for a clear 5 waves down off resistance to suggest a (c) wave down was in progress. Until such time, shorting the market is still hazardous to your account.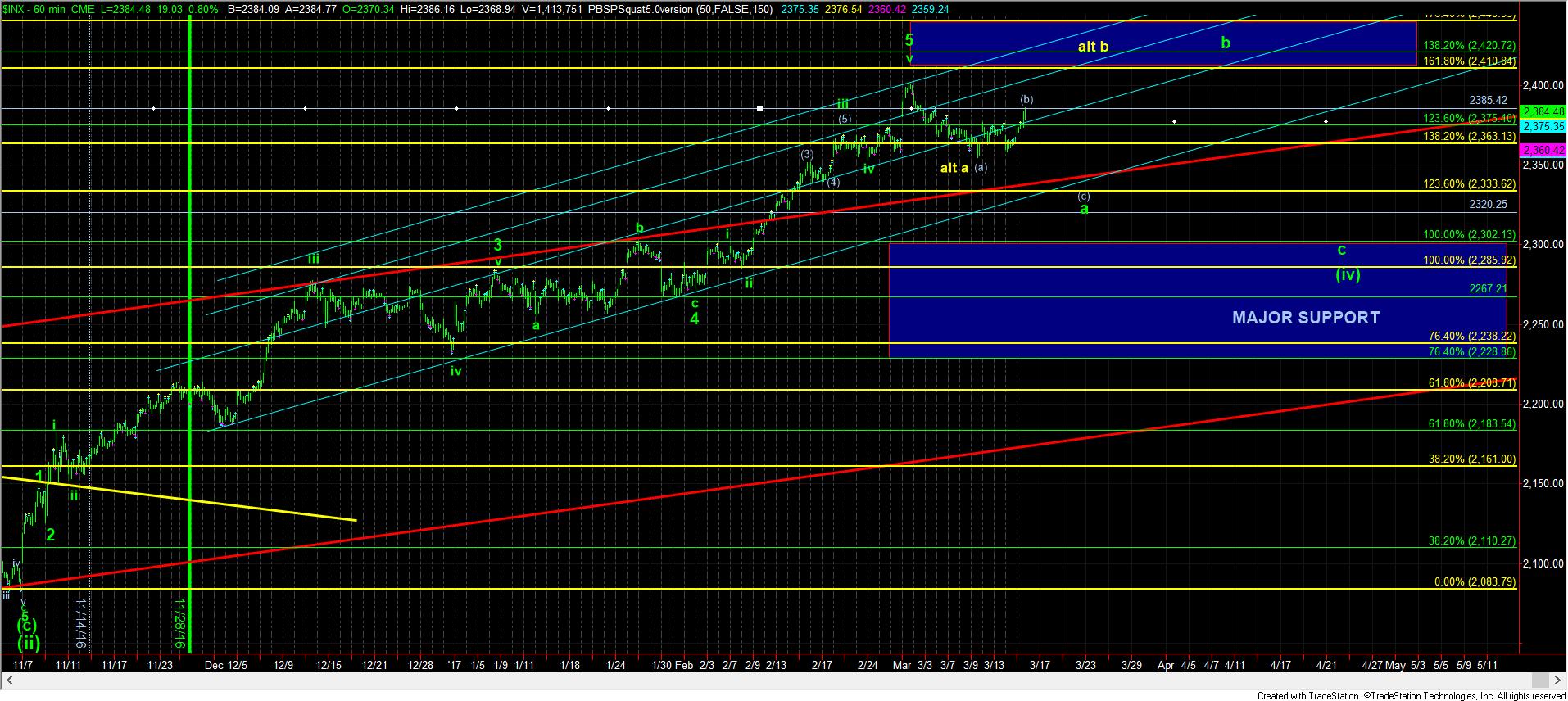 1turnchart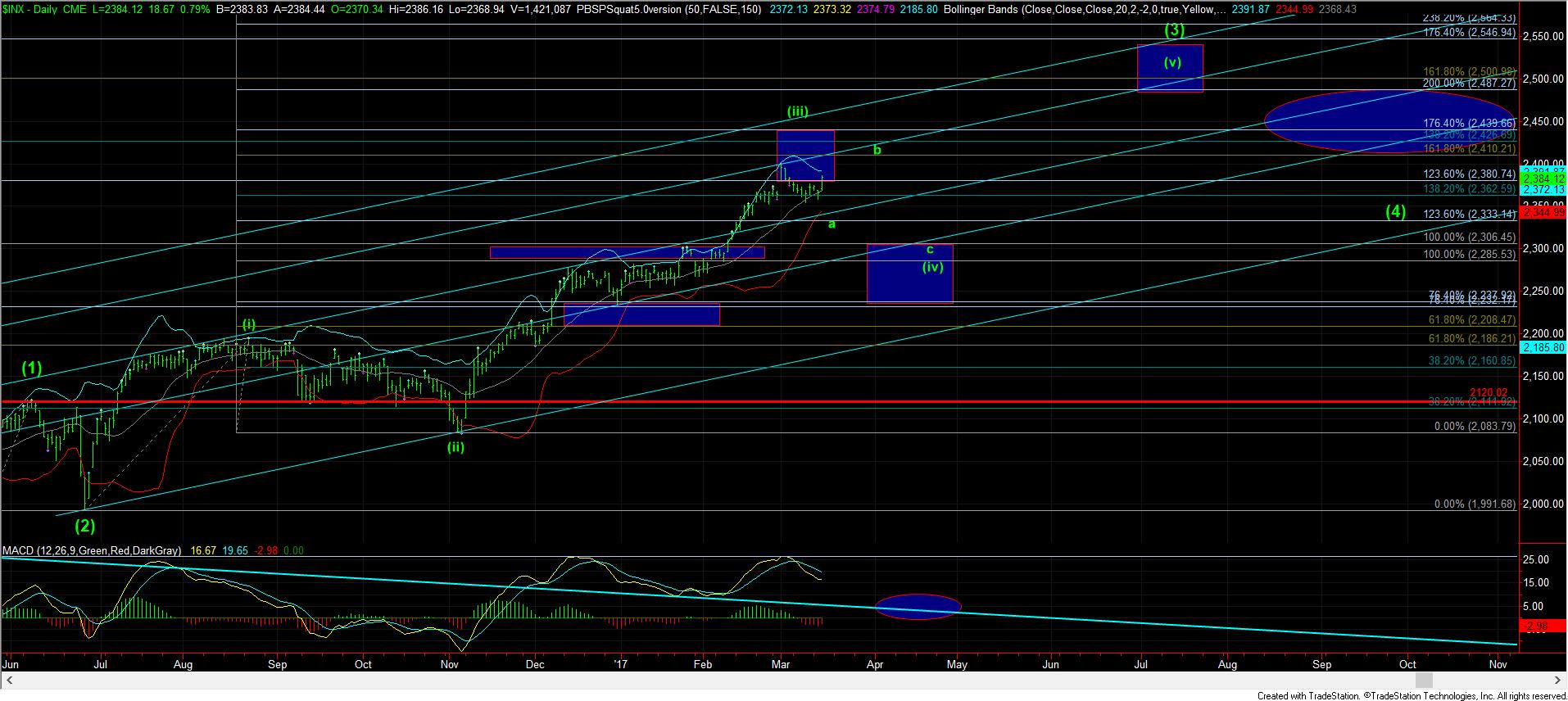 1SPXDaily