Yet Another Shallow 2nd Wave
Since we bottomed back in March, we have yet to see any pullback that exceeds .382 of the prior rally move. And, yesterday seems to have been no different.
As you can see from the labeling on my 5-minute ES chart, the market came close but did not strike the .382 retracement of the rally off the wave [2] low. And, we are now consolidating just below the next micro pivot represented by the .618-.764 extensions of waves i and ii within wave 1 of [3].
Again, I want to note that I am still maintaining the yellow alternative on the charts, as they are still technically within a reasonable realm of probability. Moreover, I also need an alternative count.
However, if the market can complete wave 1 of [3] into the 3900+ region pursuant to the micro count set up on this chart, and then pullback in a corrective wave 2, followed by a break out over the high of wave 1, then I will have to force myself to come up with alternative alternative counts. (smile)
You see, that is the segment of the rally structure that we have been patiently awaiting. Once waves 1-2 set up and trigger into the wave 3 rally, we will be within the strongest segment of the rally phase, and ultimately pointing up towards the 4600 region for wave [3] of [iii]. Until such time that this triggers, I can still maintain moderately bearish alternative counts.
So, for now, the market has a micro set up to take us over the 3900SPX region to complete wave 1 in the near term. As long as we see a relatively immediate break out over the micro pivot on the ES chart, and then hold the ES chart on any pullbacks thereafter, then I will be looing towards the 3950-4000 region to complete wave 1 of wave (3), which truly puts us well on track to project to the targets noted on my 60-minute chart at multiple degrees of trend.
Alternatively, it is still possible that this wave 1 morphs into a leading diagonal if we do not see an immediate break out through the pivot, and that may top out at the 3855SPX minimum target region that we have for wave 1.
The bulls have done everything they have needed to do to retain strong control of this market, and have not even provided us with more than a .382 retracement of any rally structure off the March lows. So, there is no question at this point in time that we must give them the benefit of the doubt as long as we continue to remain over 3675ES.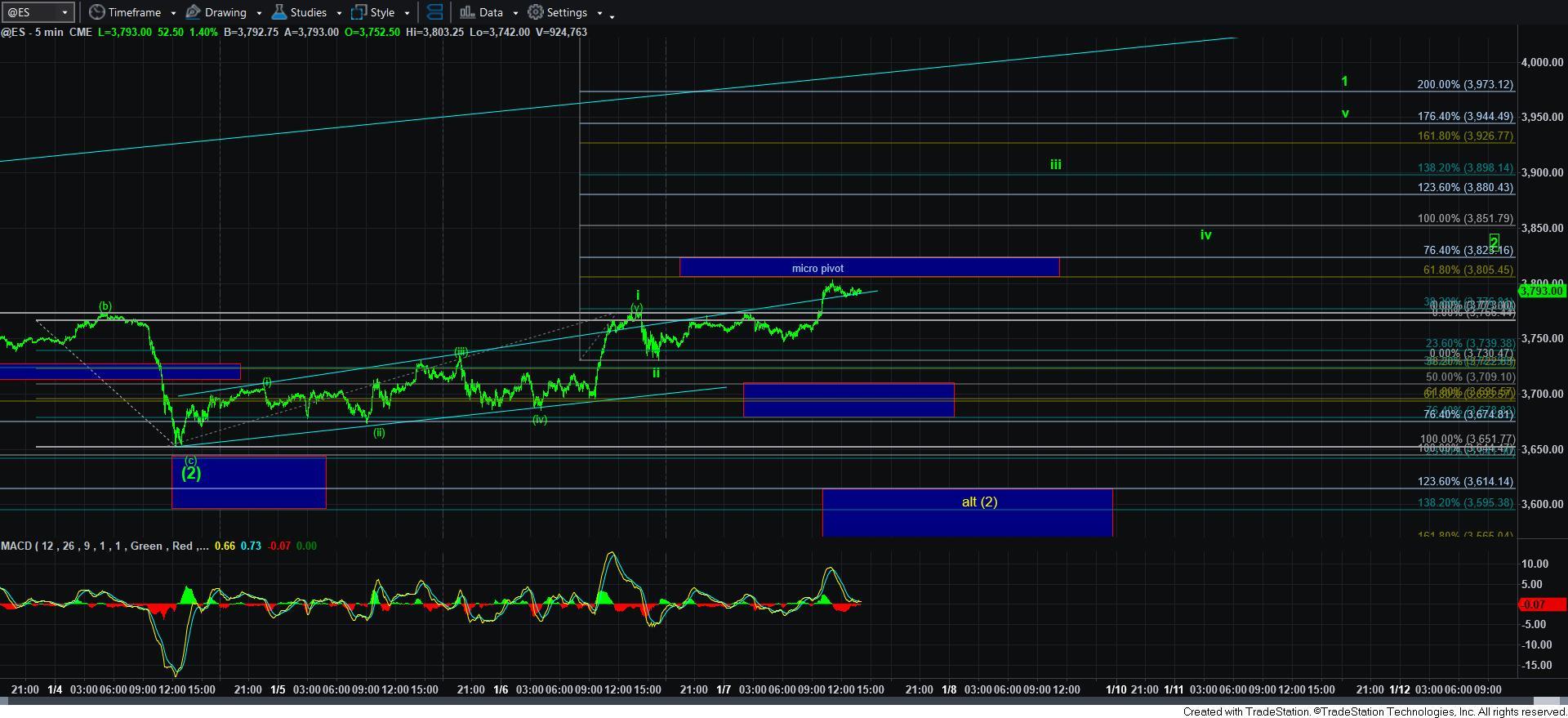 5minES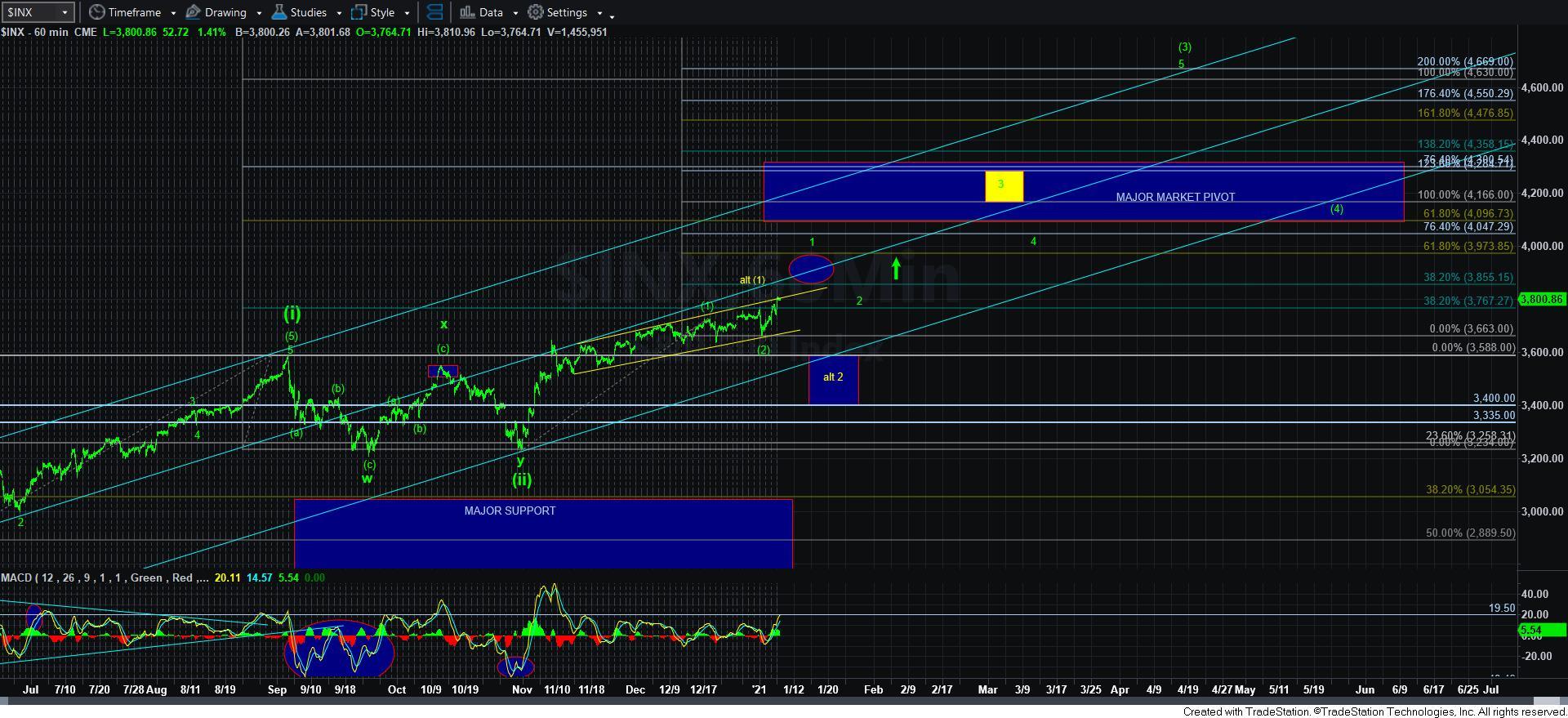 60minSPX