Yet Another Resilient Rise
While the market broke the upper support level at 2098SPX, it was unable to provide us with a break down below the confirmation level at 2091.50SPX.
And, as the market bottomed in the morning with what was a rather clear 3 wave decline, it bounced off that low in a micro 5 wave structure. So, I noted that we could very well be heading back to the highs, and even potentially taking out the highs if that low holds. And, as the market continued to rally, I continually updated stop levels higher for those that took that morning day-trade set up.
But, it still leaves us with yet another market rally which does not seem to have a top. But, since we know that trees do not grow to the sky, neither do markets in a straight line. So, a pullback is going to be expected, and the manner in which we pullback is going to be the key.
Tomorrow is a turn date, as you can see on our turn chart. But, until the market now takes out today's low at 2094SPX, the market can continue to extend up towards the down trend line on our chart.
The question with which we will likely be faced next week is if the drop we will expect will be impulsive or corrective. If it is clearly corrective, then we should be looking for a long trade to take the market up to the 2150+ region by the end of August. However, if the market drops in an impulsive structure, then we will likely be heading down towards the 2000 region by the middle of August for wave iii of c of (a), and bottoming in the (a) wave of our larger degree wave 4 at the end of August. And, ultimately, any break below 2064SPX, with follow through below 2043SPX is strong confirmation that the larger degree wave 4 is in progress, and we will likely be heading down to the 1800 region by the fall.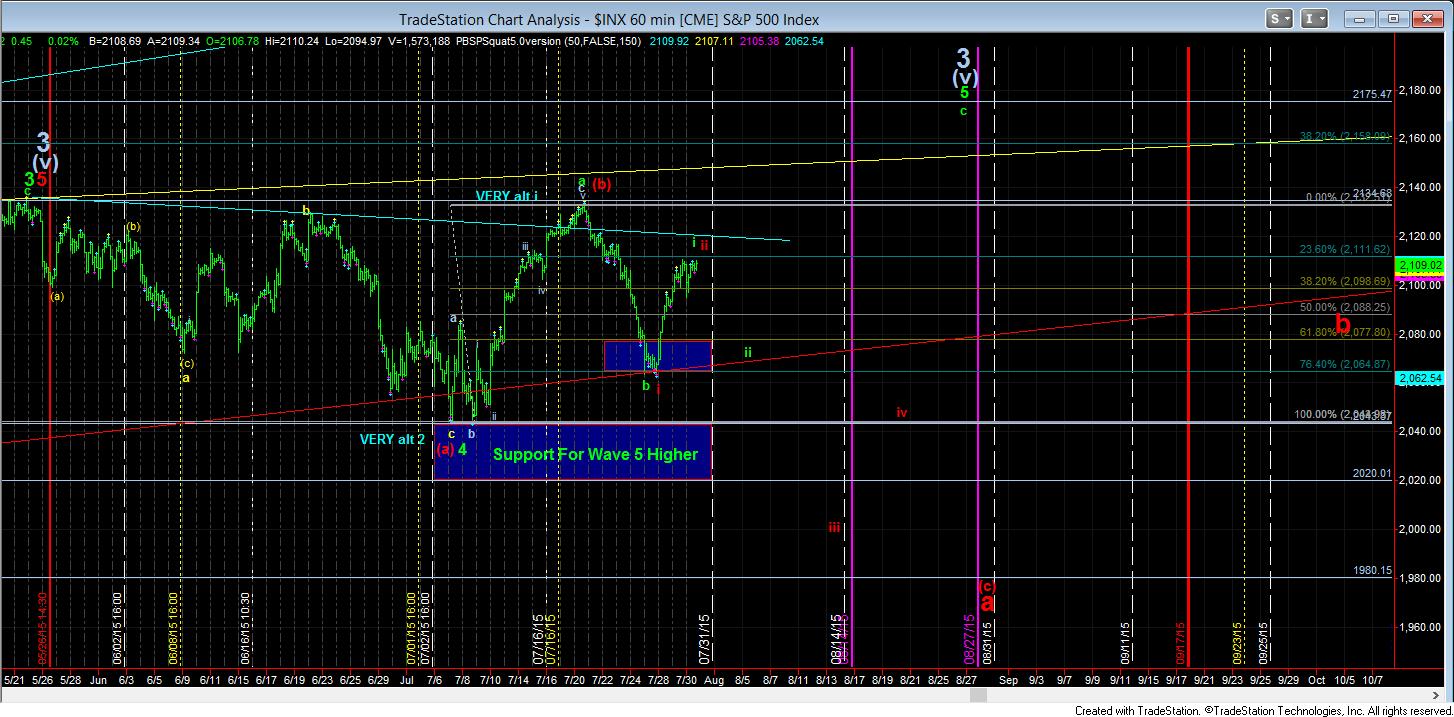 1turnchart