Yet Another Overlapping Pattern
With the depth of today's drop, it suggests that the completion of wave 3 on the 5-minute chart is completing as an ending diagonal. As you can see from that chart, I have today's low counted as the wave (iv) of wave v of 3. And, since diagonal's are built with 3-wave structures, today's rally off the low is likely the a-wave of wave (v). That means we can still expect a b-wave pullback, followed by a c-wave towards the 2965SPX region later this week.
However, I want to note that for this pattern to hold we must hold over today's low. A break down below today's low can open the door to a larger degree ending diagonal for the [c] wave of the b-wave we are tracking, or it may even suggest that all of the b-wave has topped. Clearly, I have nothing pointing to any higher degree probability that this b-wave has yet concluded, so I cannot say that this would be my primary expectation at this time.
So, in summary, as long as we hold over 2925SPX, then I am looking for us to attack 2965SPX this week. And, a break down below 2925SPX would have me re-evaluate where we are in the micro structure, with 2912/15SPX coming in as next lower support.
But, ultimately, I think we will see another test of the 2910/15SPX region in wave 4 once wave 3 is completed. That means we will likely see a bit more whipsaw over the coming week or two.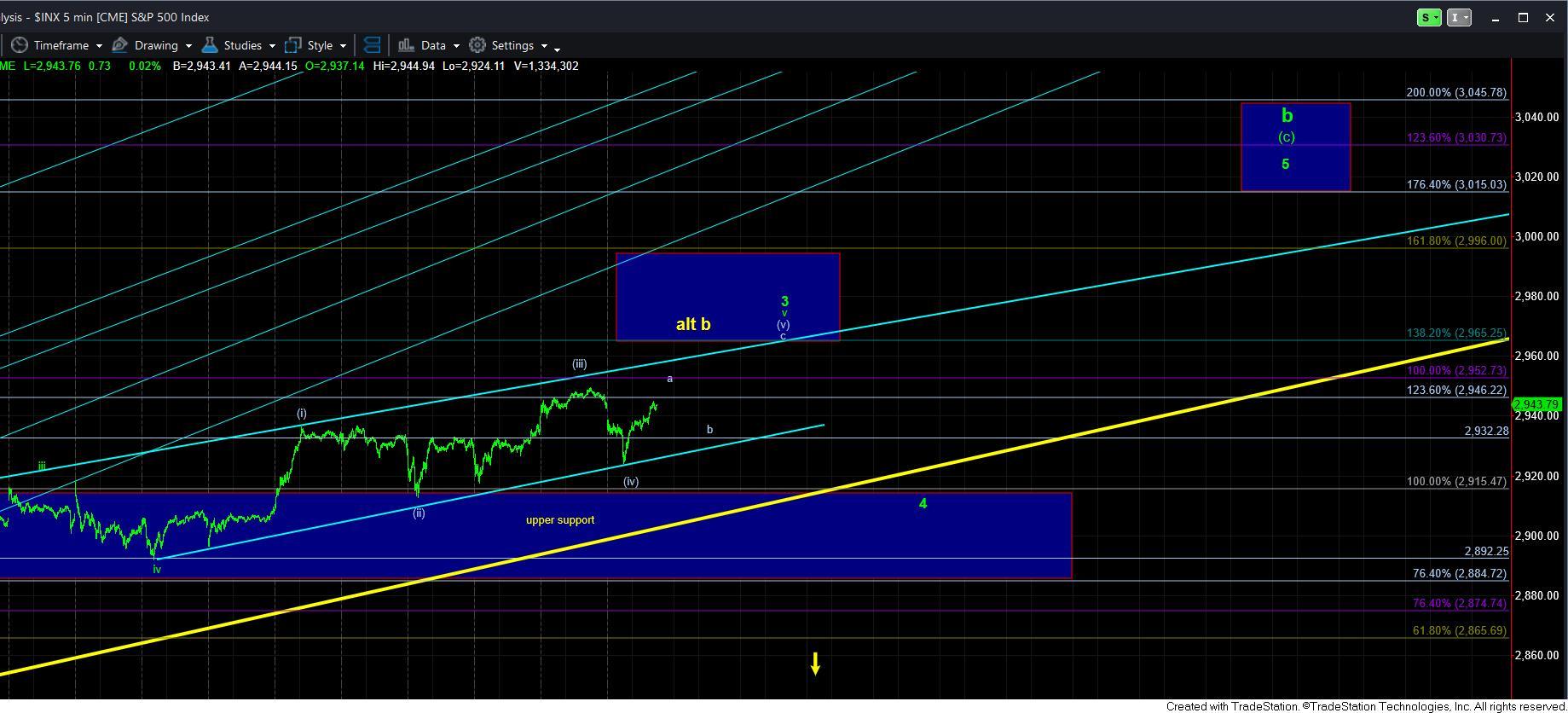 5minSPX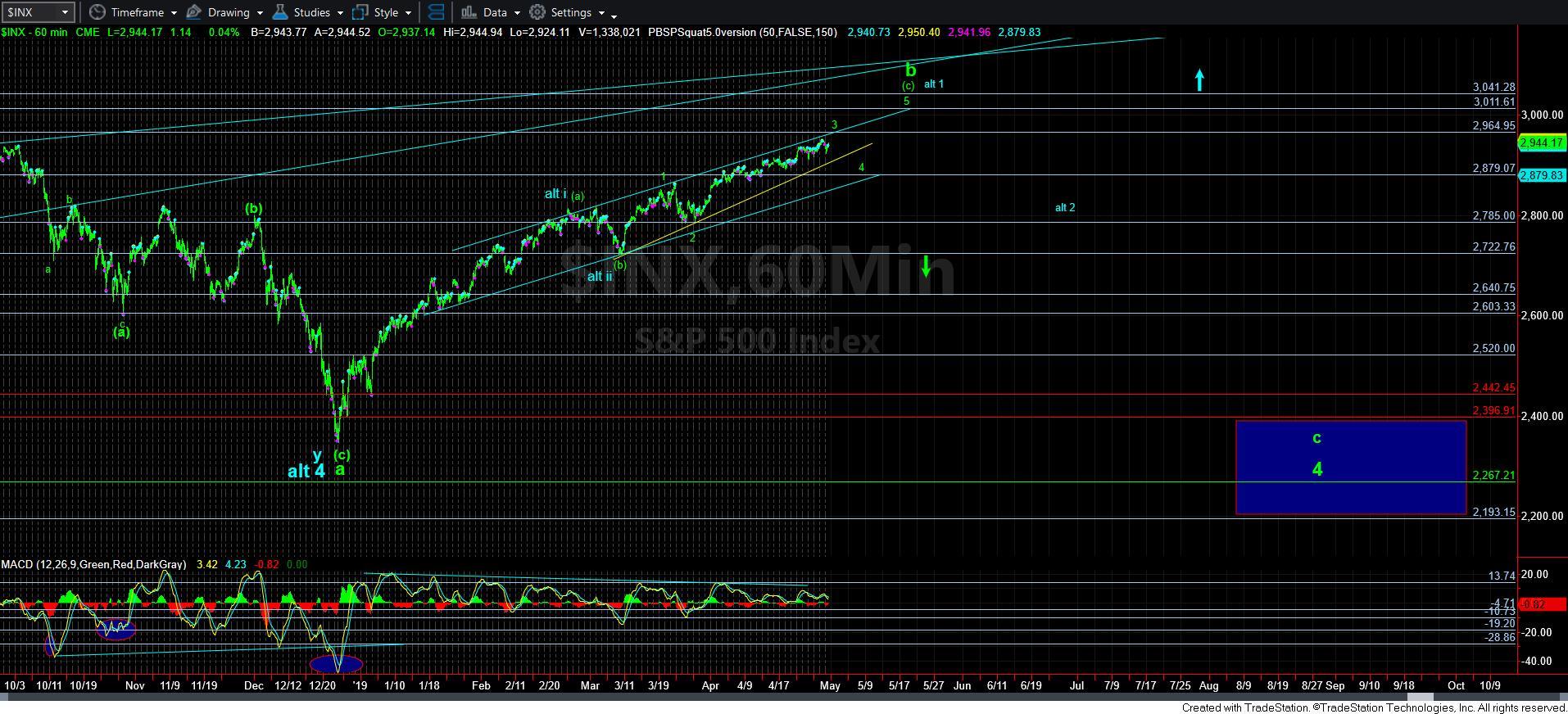 60minSPX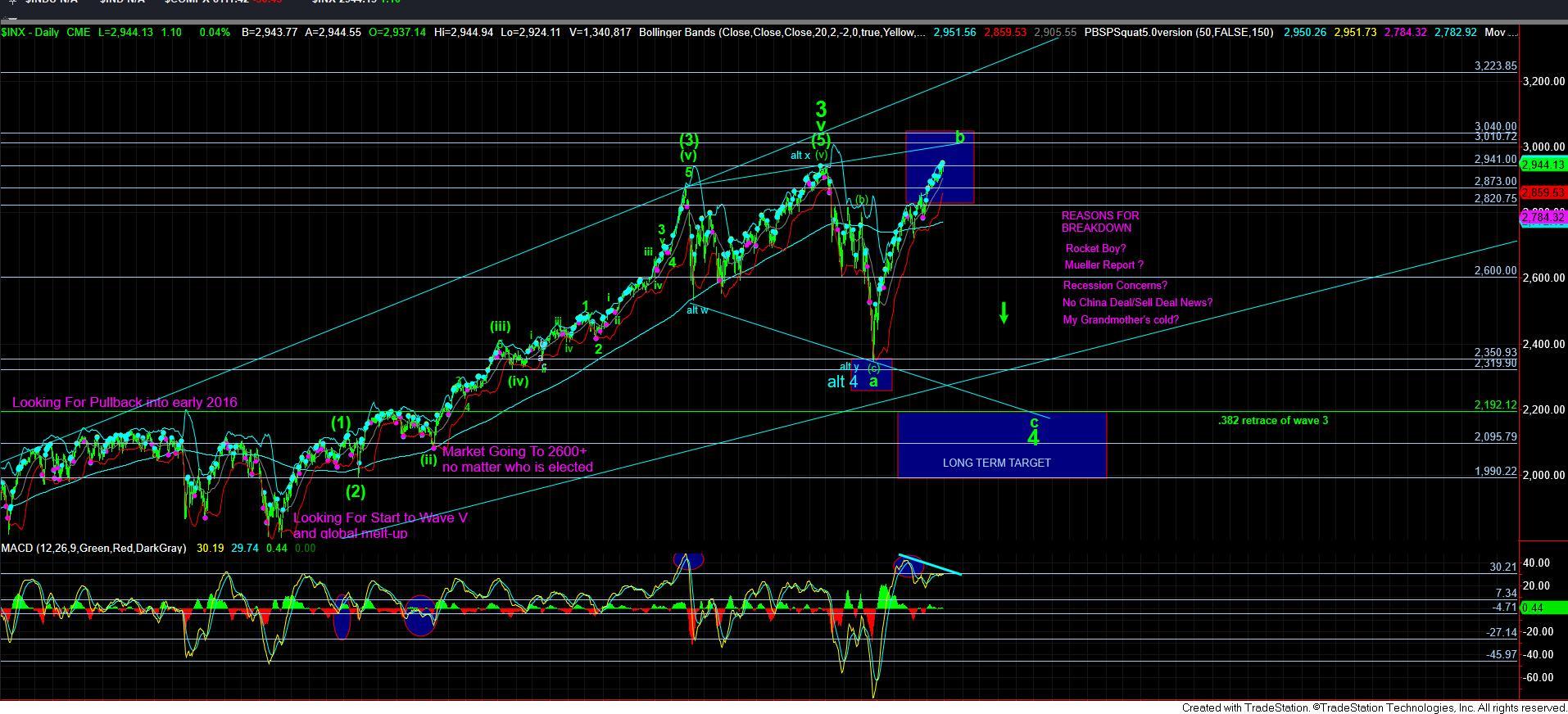 1SPXdaily