Yet Another Bearish Set Up
Over the course of the six months, we have seen several bearish set ups invalidate. And, during larger corrective structures, that does happen.
Yet, I still am required to outline when the market presents a bearish set up. And, the posture of the SPX/ES right now is presenting a bearish set up.
The drop we completed off today's high counts rather well as a 5-wave decline. That means we have potential for the last 3 declines having presented as 5-wave structures. That means we have a i-ii, 1-2, (i)(ii) potential set up in place.
The parameters of this set up are rather straight forward. If we remain below today's rally high, and break below today's low, then this potential set up can trigger. We would then need to break down below the pivot noted on the attached 3-minute ES chart, which would suggest we are in the heart of wave (iii) of 3 of iii. At that point, the pivot will become resistance, and as long as all bounces hold below that resistance, this pattern points us down to the 2850SPX region.
However, if the ES is able to break out over today's high, then it becomes likely that we are heading higher to complete wave (v) in the 3040-50ES region.
Ultimately, my purpose of this analysis, as well as the one last night, is to highlight the potential bearish potential in the market, despite the market not having followed through on many bearish set ups since late 2019. Yet, I still think this one deserves your respect until it invalidates.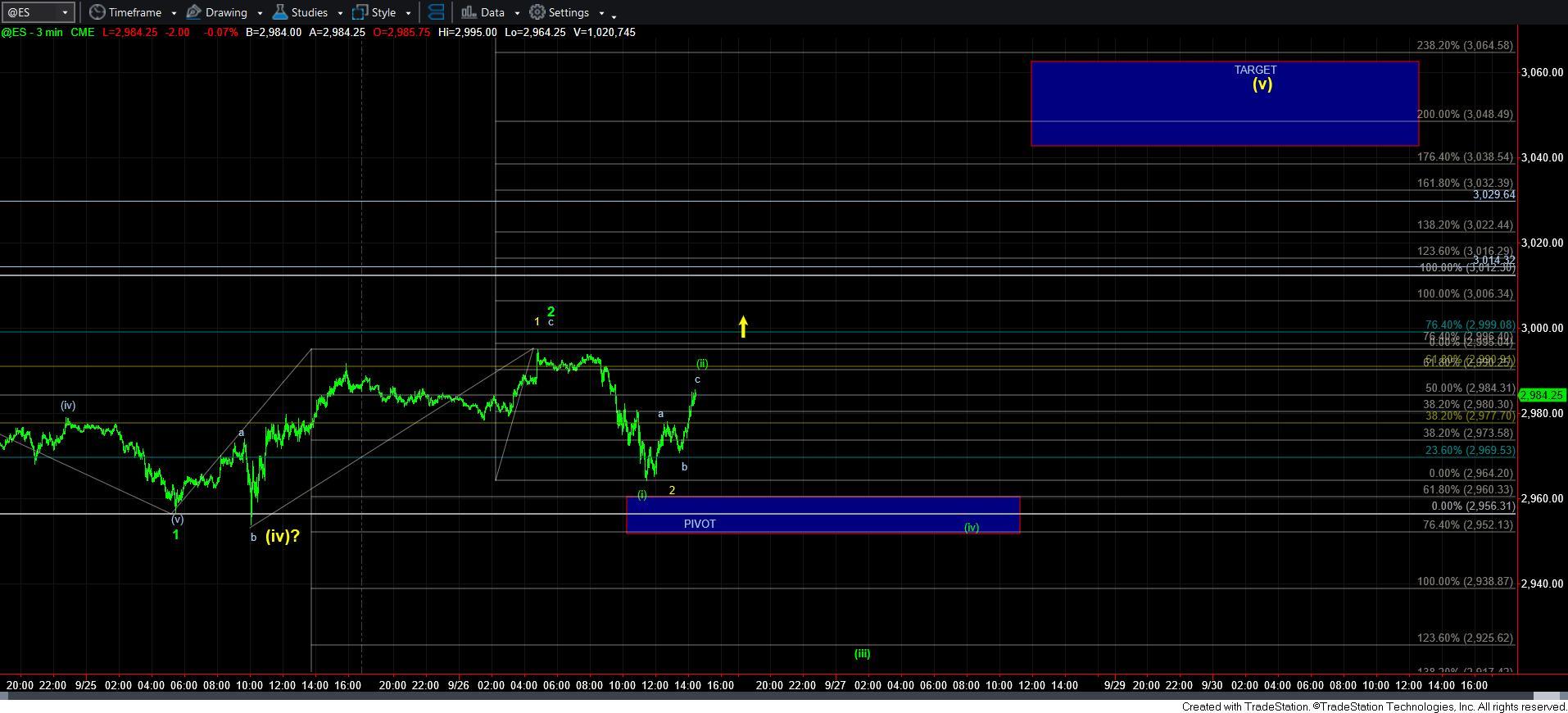 3minES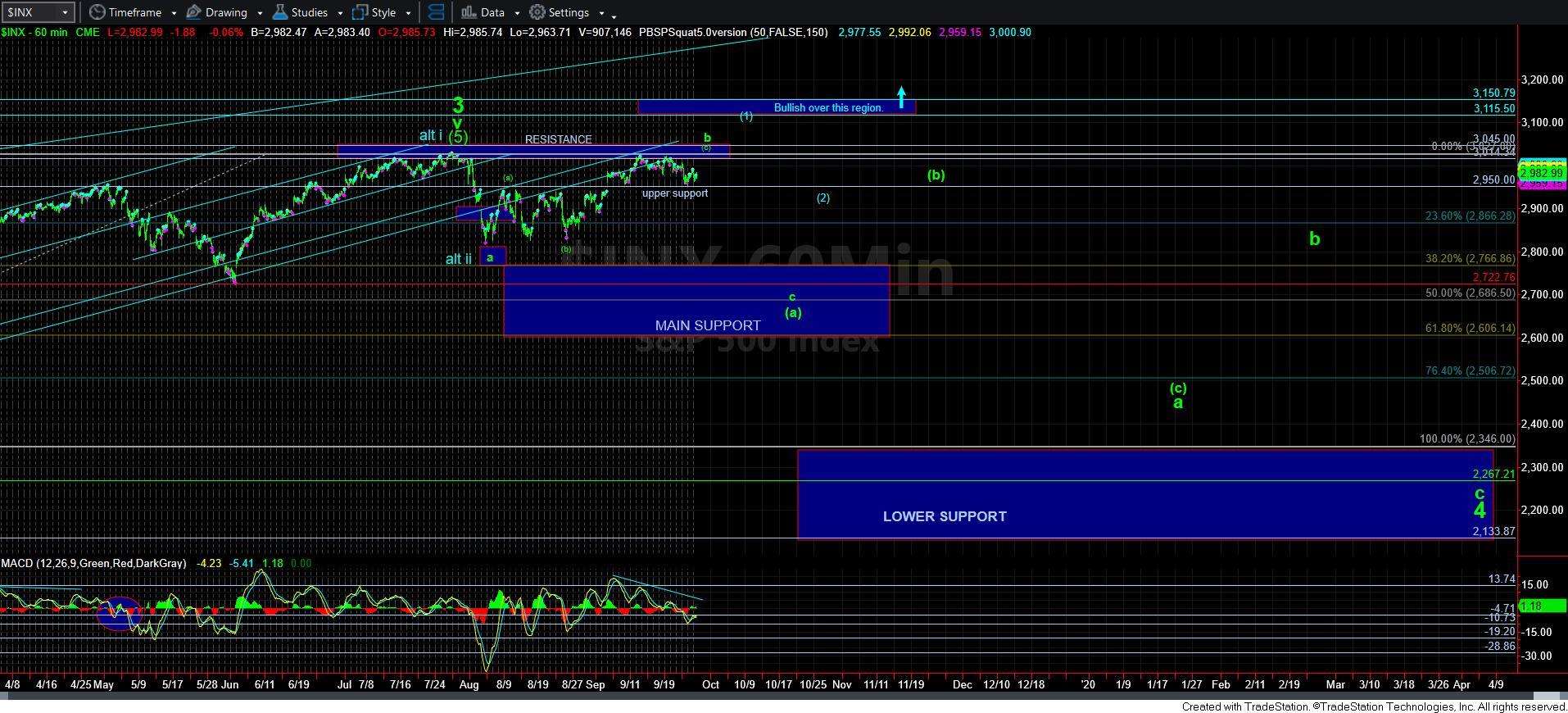 60minSPX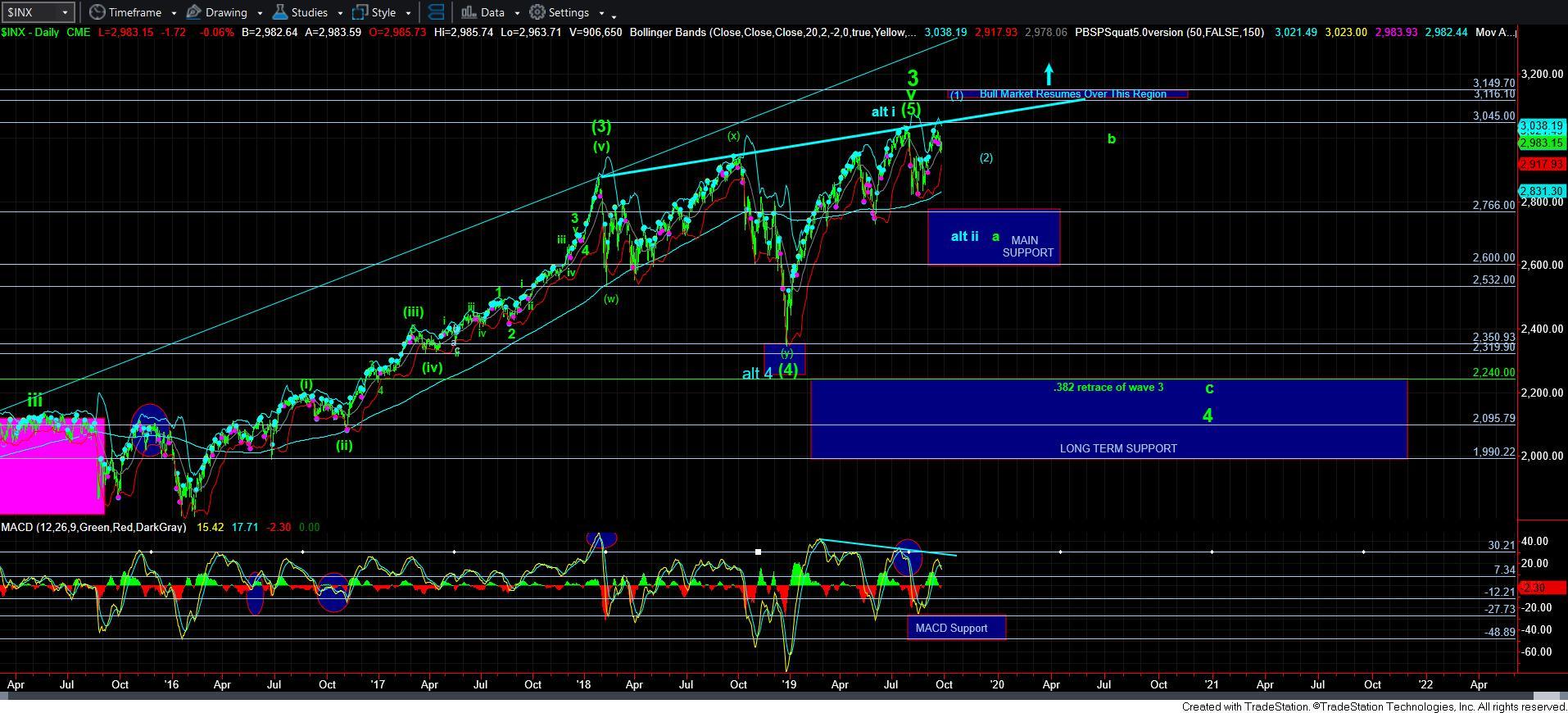 1SPXdaily