Yellow [2] Seems To Be Coming Back
While I just posted this in the trading room, I wanted to send out an update to all our members as an official updates, as I think it to be important enough.
Based upon the structure of the rally overnight, I think I may have to shift to the alternative count over the coming days. You see, we should have seen a clear impulsive rally off the 3700 region support. Yet, the rally has been quite corrective looking so far. This is starting to look like we may actually see a REAL wave (2) retracement with a minimum target in the 3625 region, which would be the .382 retracement of wave (1).
Also, this could reset sentiment, as well as technicals, to truly support an appropriate wave (3), and should finally give us the clarity I have wanted with an appropriate and proportionate (i)(ii)(1)(2) structure.
What is also interesting is that this would provide the IWM with a fuller wave 4 pullback within its wave (3). So, it still leads me to believe that when the next rally does begin, the SPX can still outperform the IWM, as the IWM may only see a b-wave rally while the SPX rallies in its wave 3 of (3). But, as noted before, this is speculative at this point in time.
Should I see something more immediately bullish develop over the coming day or two, I will certainly update you as soon as possible. But, based upon the action we see in the coming day or two, I suspect I may be moving towards the alternative in yellow for the SPX.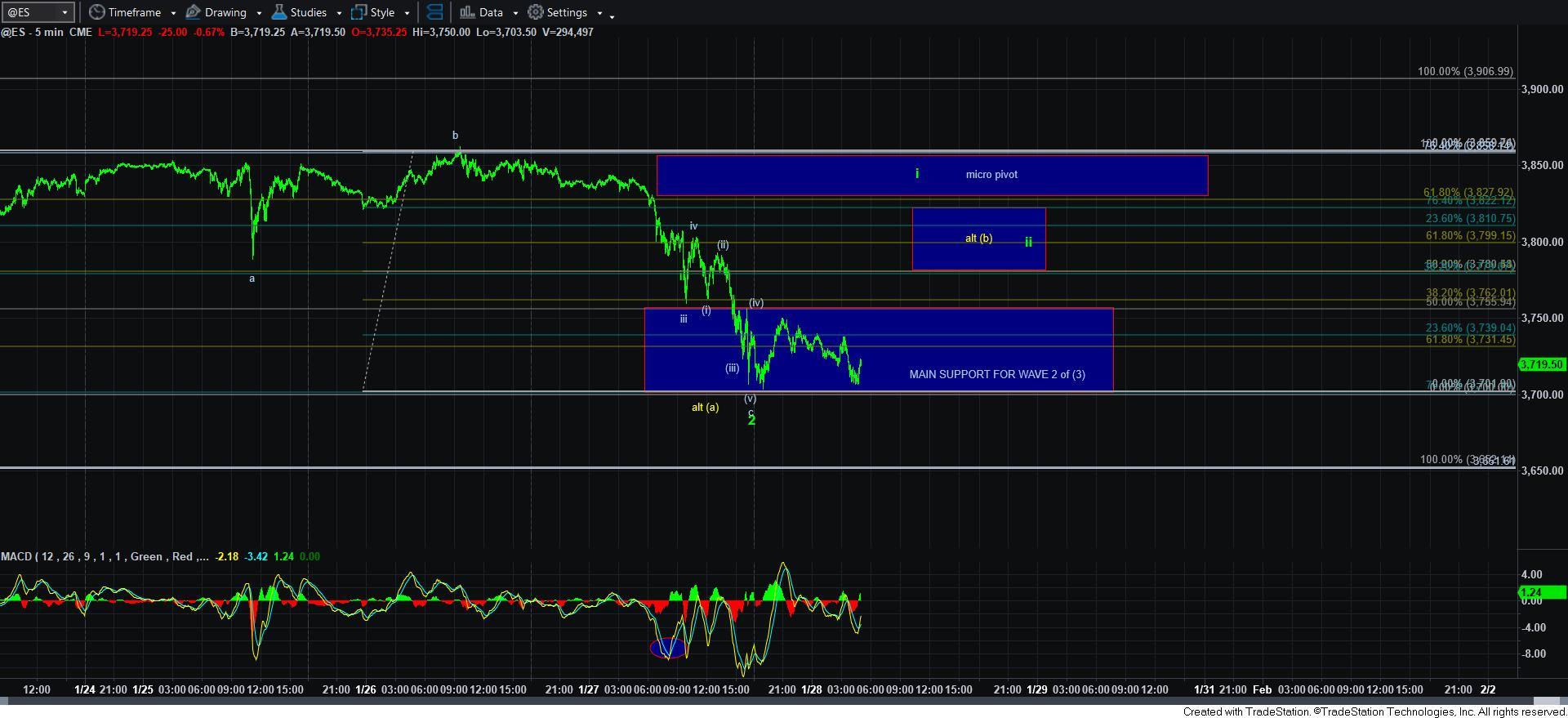 5minES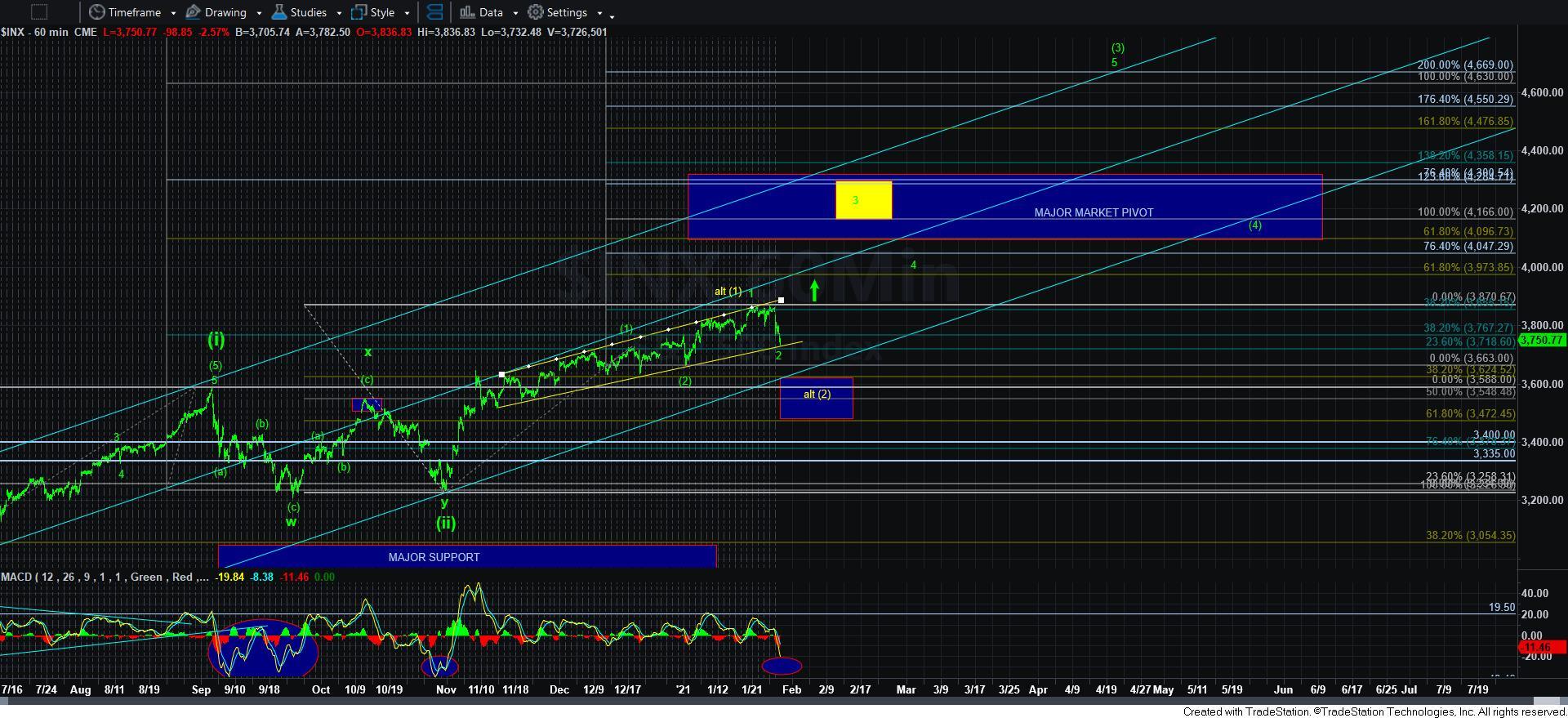 60minSPX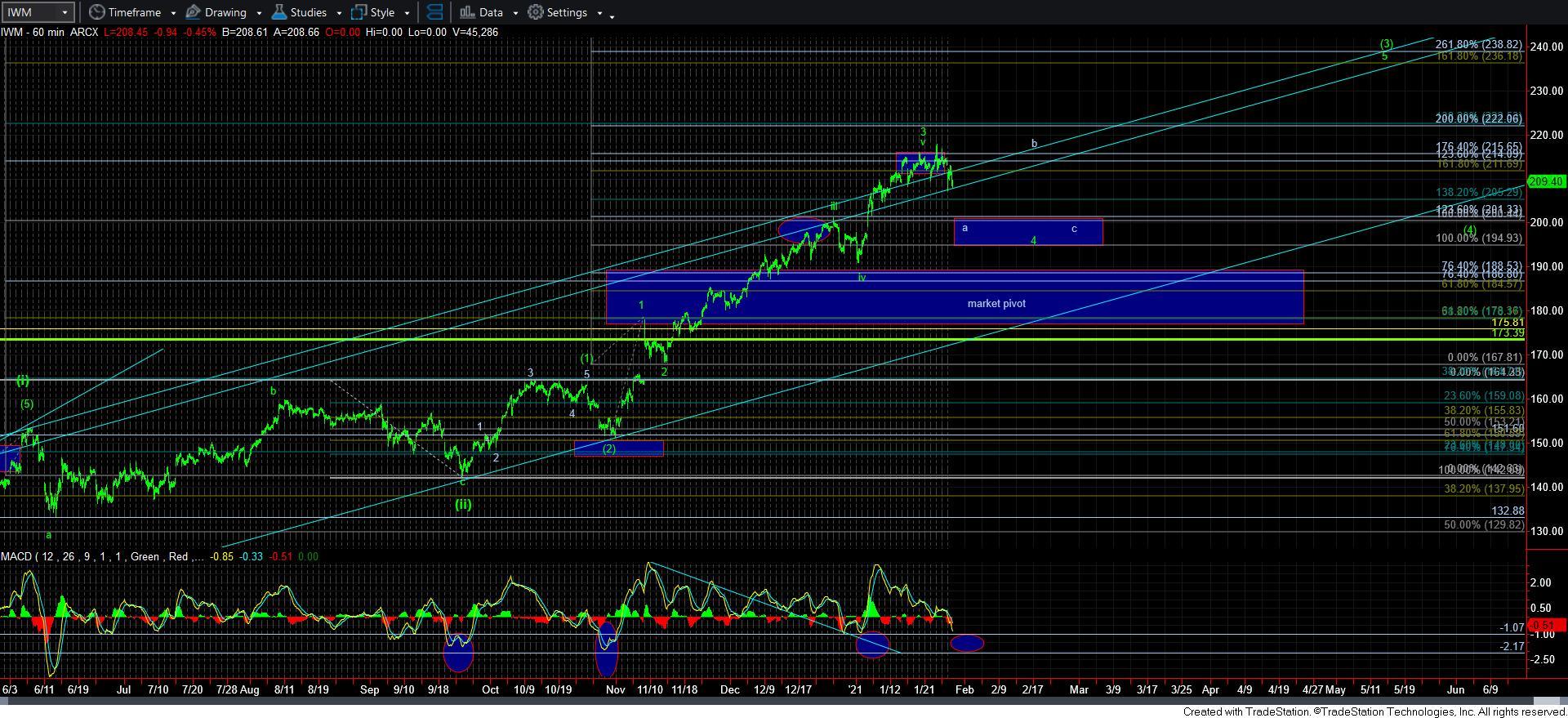 60minIWM