Would Still Prefer At Least One More Higher High
Nothing I am about to say changes what I said in my update earlier this morning. We have to recognize that we are likely topping out in wave iii off the February 24th low. Do we get another higher high or two is the question? And, my ideal structure would suggest we see AT LEAST one more higher high.
As I write this, the market is testing the bottom of the micro support region. And, we also have a nice positive divergent set up on the MACD on the 5-minute ES chart. So, clearly, my preference would be for us to bottom down here in wave [4], and see one more push higher towards 4646ES in the coming days.
However, if the market sees both a sustained break down of the micro support and a break of this positive divergent set up, then it makes it quite clear that wave iii has likely topped, even though the structure is not ideal for completion of that wave.
Moreover, I think tomorrow can potentially give us a strong clue as to which way this will resolve in the very near term.
So, for now, I would still prefer to see at least one more higher high before this wave iii tops out. But, keep in mind that the upside potential is clearly much more limited at this time than the downside potential for a wave iv pullback. And, that is the main point I wanted to convey with the update I sent this morning.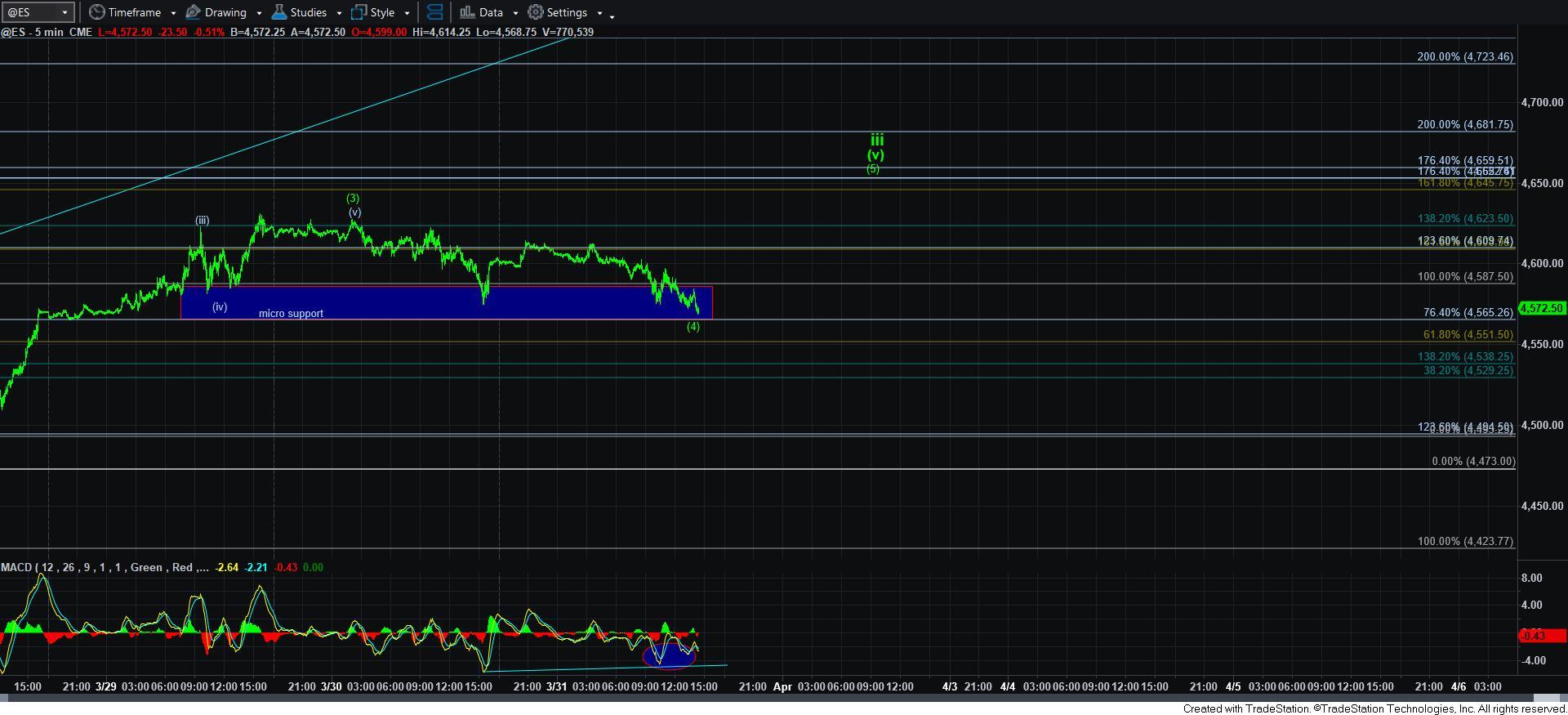 5minES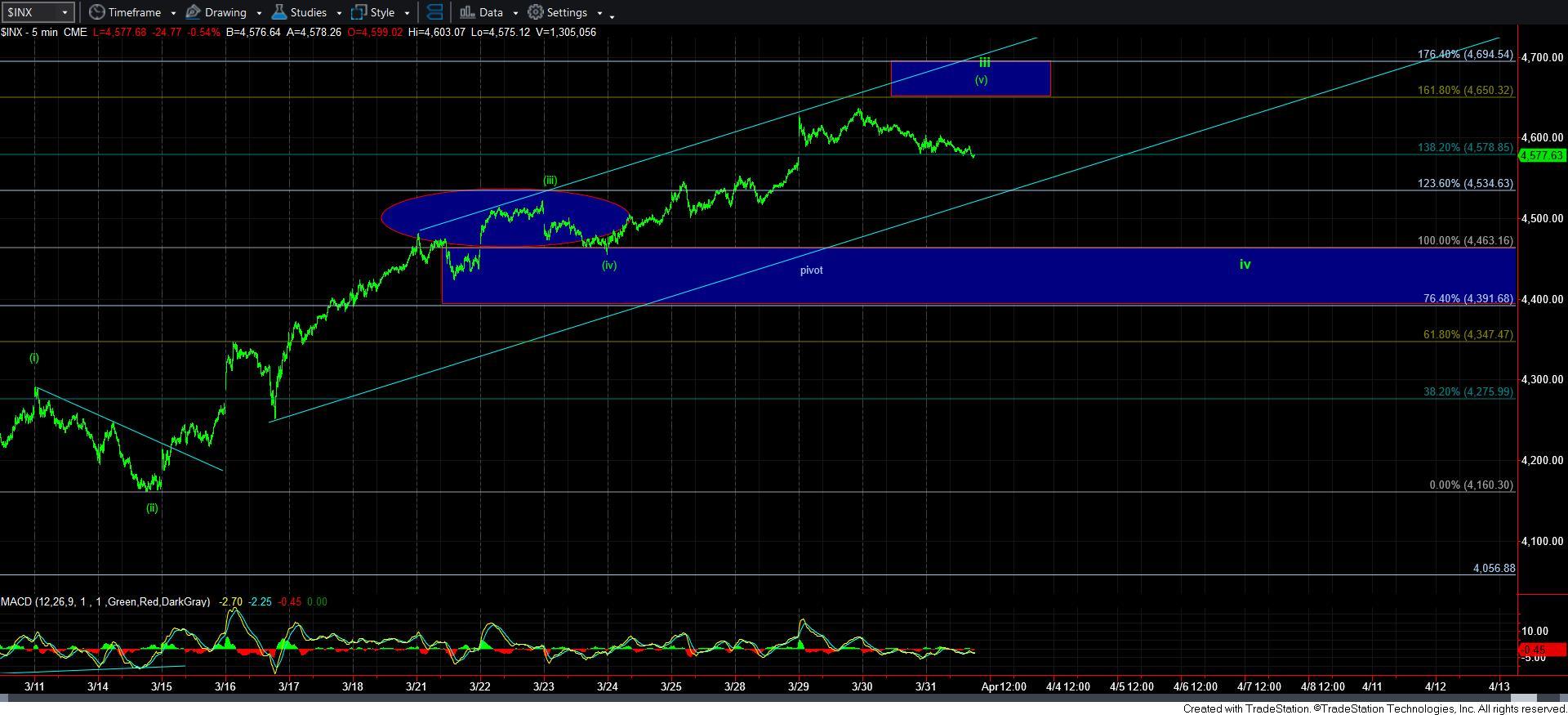 5minSPX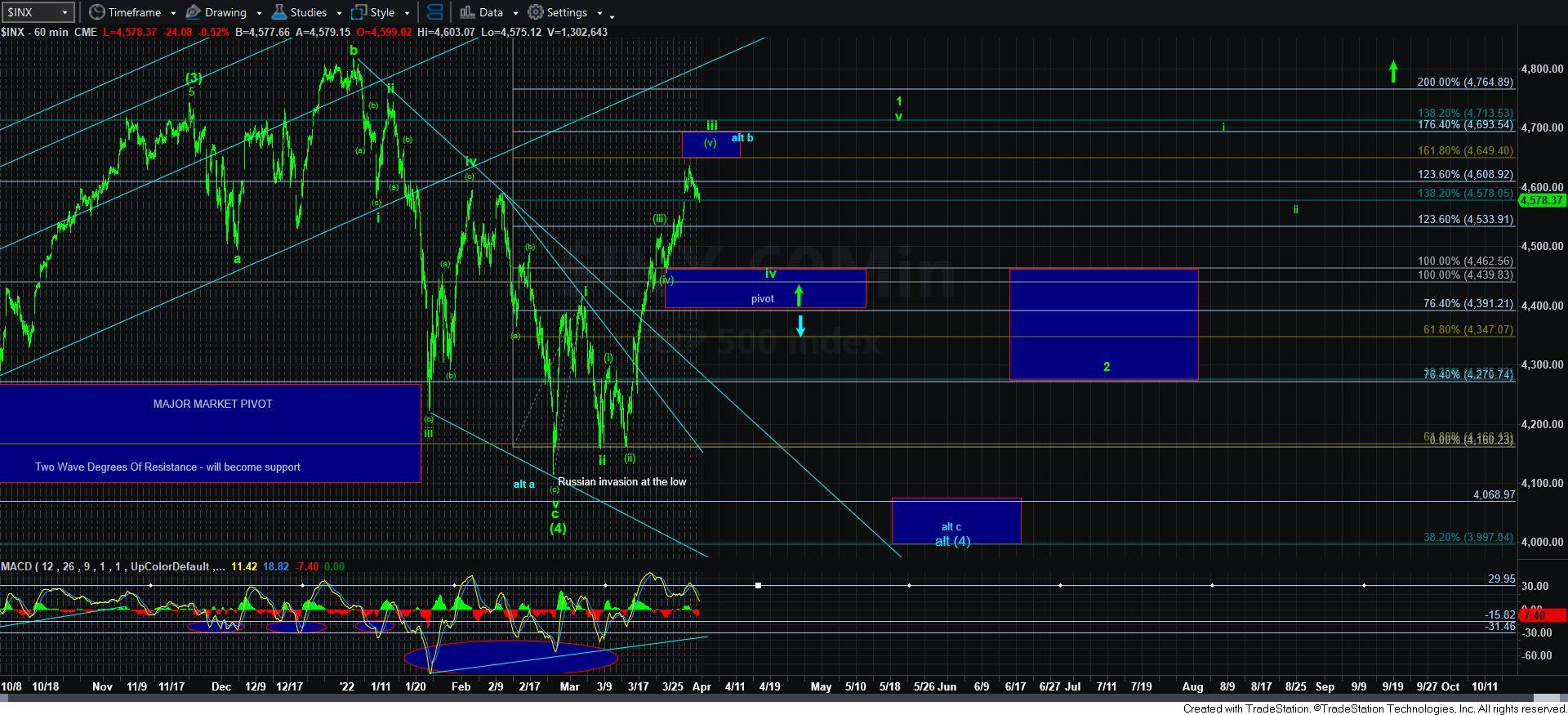 60minSPX