Will We Complete The Diagonal?
With the diagonal for the c-wave of green wave (2) making a strong showing today, the question is if the final leg down of this pattern will be seen this week?
Today, I have been tracking two potential counts. The main count is the yellow 4th wave in the diagonal count, and the other is in the alt (2) green count follow through with the potential to complete wave I of (3) off that low.
While the alt-count is exactly that, I am going to maintain an open mind towards that potential. However, for now, we have enough waves in place to consider the wave 4 as completed. While we may still get one more push higher and still maintain this wave 4 count, if we see two more pushes higher, as shown on the attached 5 minute ES chart, that would have me strongly considering the alt (2) as having completed, especially if we get a full 5 waves up off that low as presented in green wave i. But, that must take us through the 2070SPX region, and, ideally closer to the 2080SPX region, where we have the .382 extension of waves (1)(2).
Wave 4 will be confirmed as having topped with a break down below 2027ES, with follow through below 2021ES. That would have us targeting at least the 1970SPX region, with extensions potentially taking us even a bit lower. But, overall, the market is tracing out a bullish pattern for now. That will only change with a break down below 1945SPX, as noted over the weekend.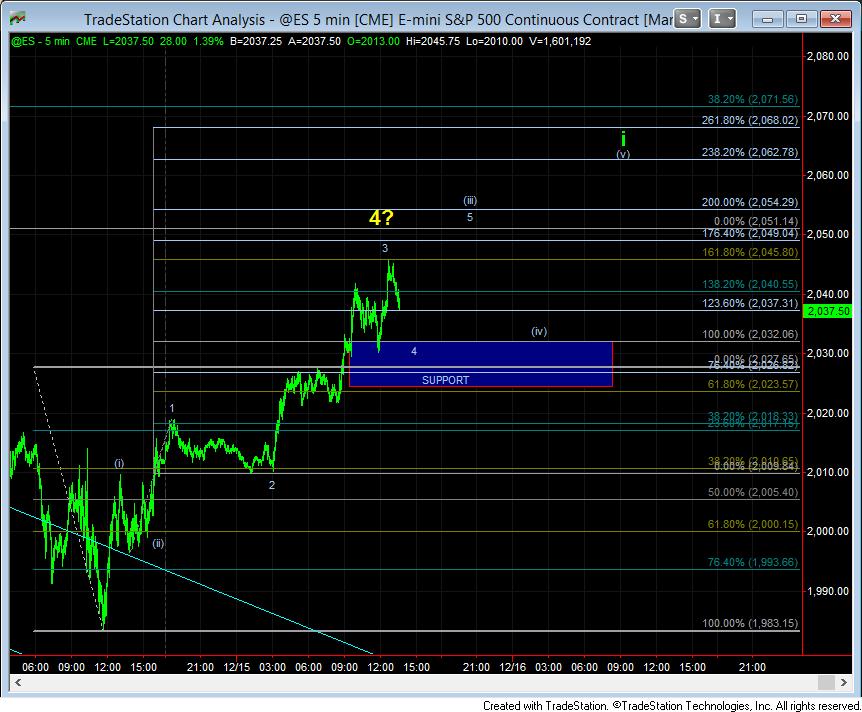 5minES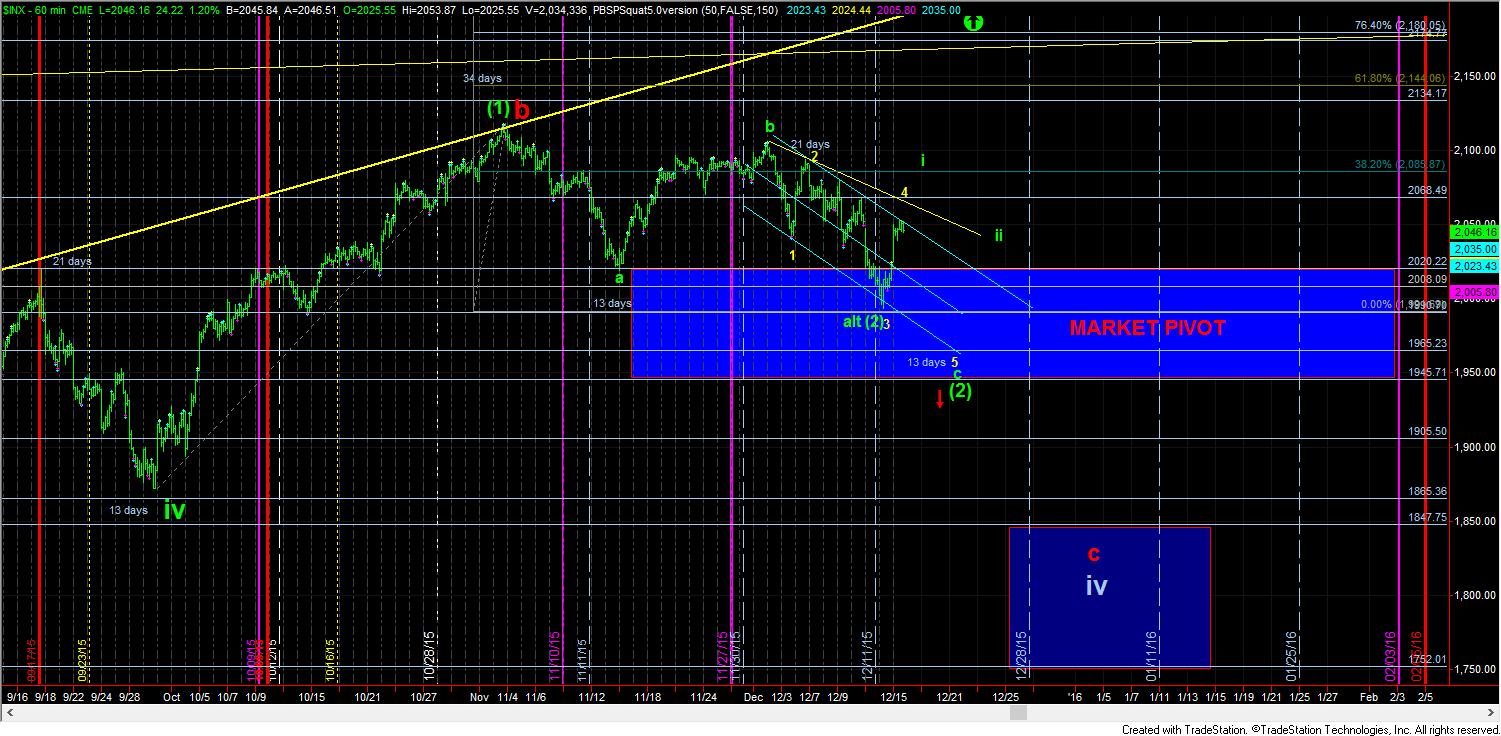 1turnchart