Wild Day - Market Analysis for Oct 28th, 2015
With the market holding support yesterday over 2053SPX, I noted last night that our next higher resistance region was the 2082/85 region. That was actually where we topped today mid-day, which, to me, makes that the top of wave iii at the 1.382 extension. Of course, we could see an extension in this wave iii taking us over 2100, with today only being a 1-2 set up in that wave up, but I am going to take this one step at a time.
Coming into this week, the market looked like it was going to be heading up into the 2100-2115 region and that has not changed. And, until we see some break of support, it does look like we still can see higher this week.
Ultimately, while my main perspective coming into October was that we would see a rally that sets us up for a c-wave into a lower low in November, we have come up high enough to make me question that thesis. For this reason, even though a b-wave is still alive - even up here, I am not suggesting any shorting until we have some confirmation that a c-wave down is in progress. And, that only begins with a break of support. No such break has been seen, so until we do see such a break of support, I will continue moving support up and looking higher. Once a break of support is seen, then we can begin considerations of a c-wave down.
For now, support is today's low. And, until today's low is broken, with follow through below 2053SPX, we have no indications that we are dropping to 2000-2020 in either the start of the c-wave, or the wave iv in yellow.
5minSPX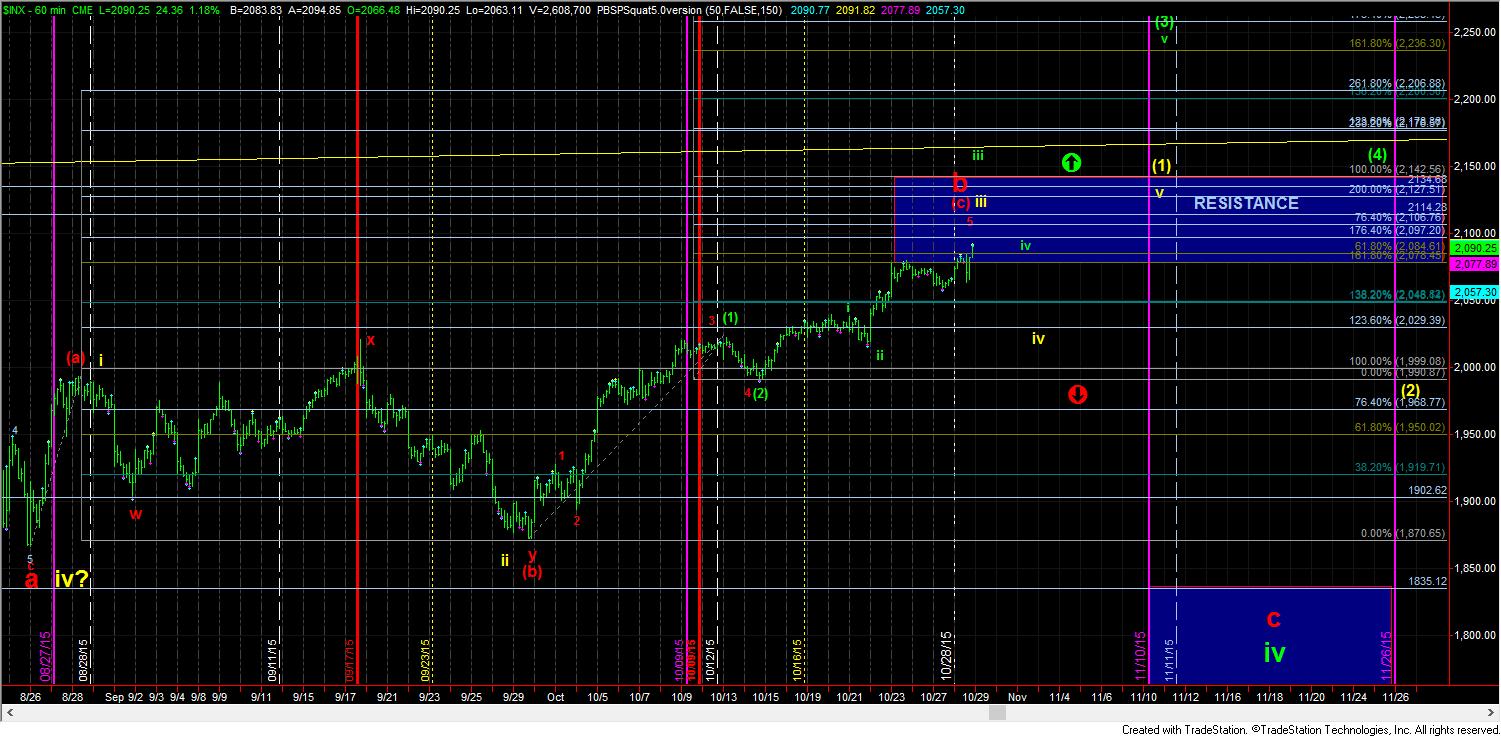 1turnchart