Whipsaw Was The Order Of The Day
While the title to my weekend update was "Whipsaw Will Be the Flavor of the Week," it certainly was the order of the day today.
Our primary pattern has the consolidation today counted as a b-wave within the (a) wave of the larger b-wave, as you can see from the attached 5 minute and 60 minute charts. As long as we remain over 2122ES, this will be the primary perspective.
However, as I noted in an update earlier in the day, many of you may remember back to January and February. While we were looking for the market to set up in what we were calling a "global melt-up," we did expect one more lower low. That is, until the market provided back to back 5 wave structures, which put us on notice that the low may very well be in, and it was time to shift focus.
Today, the market completed what can also be considered a (i)(ii)1-2 structure off the recent lows, as shown in the ES chart. This places us on "notice" of the potential that wave ii of wave (3) may be done. But, as I have said before, I need all 5 waves to take us up to the 2200 region to be more confident in this potential. Until such time, I am going to follow our green count looking for lower lows after this b-wave completes.
But, I do want to make one more "bullish" point. The IWM has been the most bullish looking chart all year, and was our first clue that a long term low has likely been struck back in January. In fact, it has been playing almost perfect Fibonacci Pinball all the way up, and is now setting up for a wave iii of (3), as you can see from the daily chart. While I had ideally wanted to see the MACD drop down a bit lower, it has fallen enough to be able to support a strong rally in the heart of the 3rd wave up.
So, again, while our count is looking for a set up to lower lows, I would strongly suggest that one not ignore any early bullish indications the market may provide us this week. But, for now, I am still looking for the set up for lower lows, until the market provides that full 5 waves up in wave 1 of iii of (3).
And, lastly, a break down below 2122ES would open the door to a more complex b-wave, as discussed last week.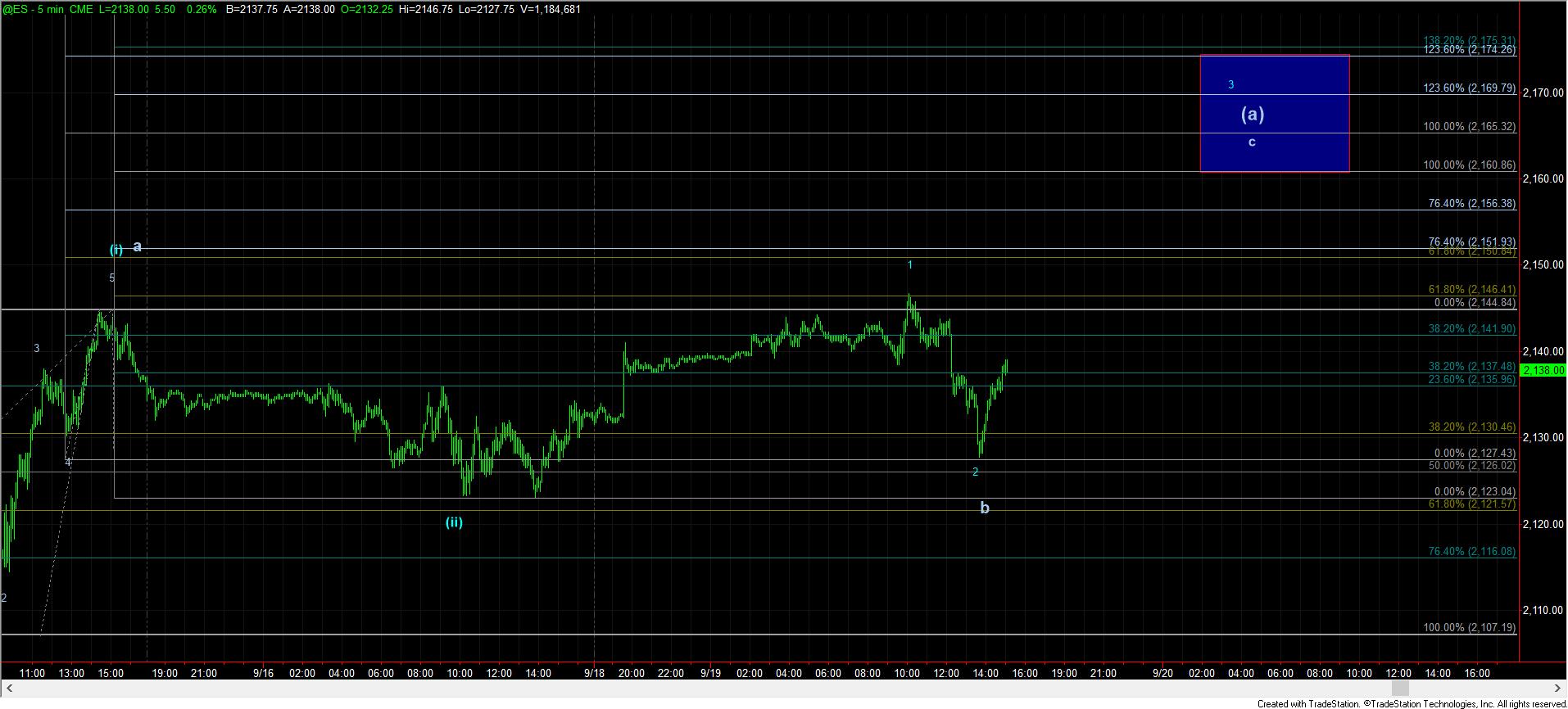 5minES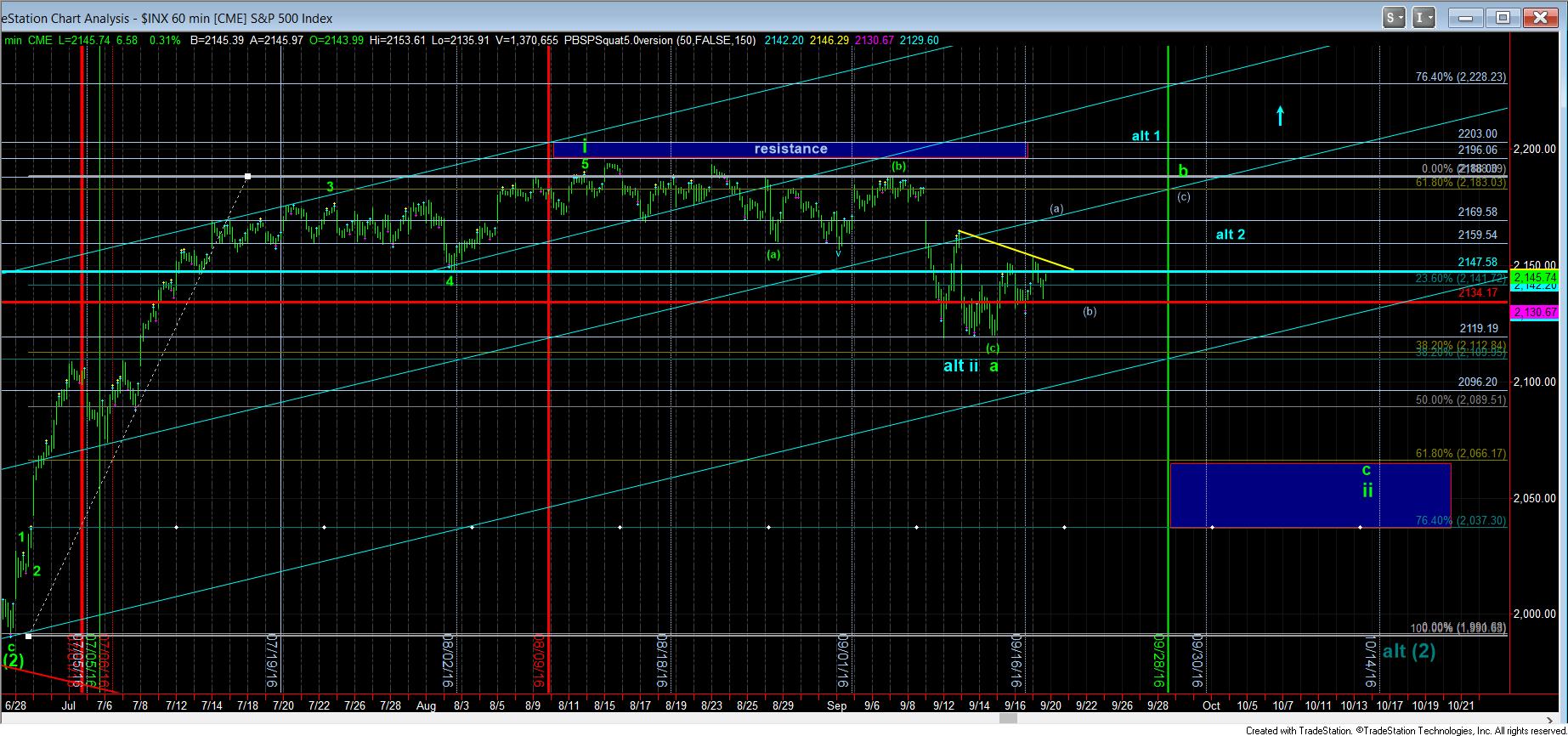 1turnchart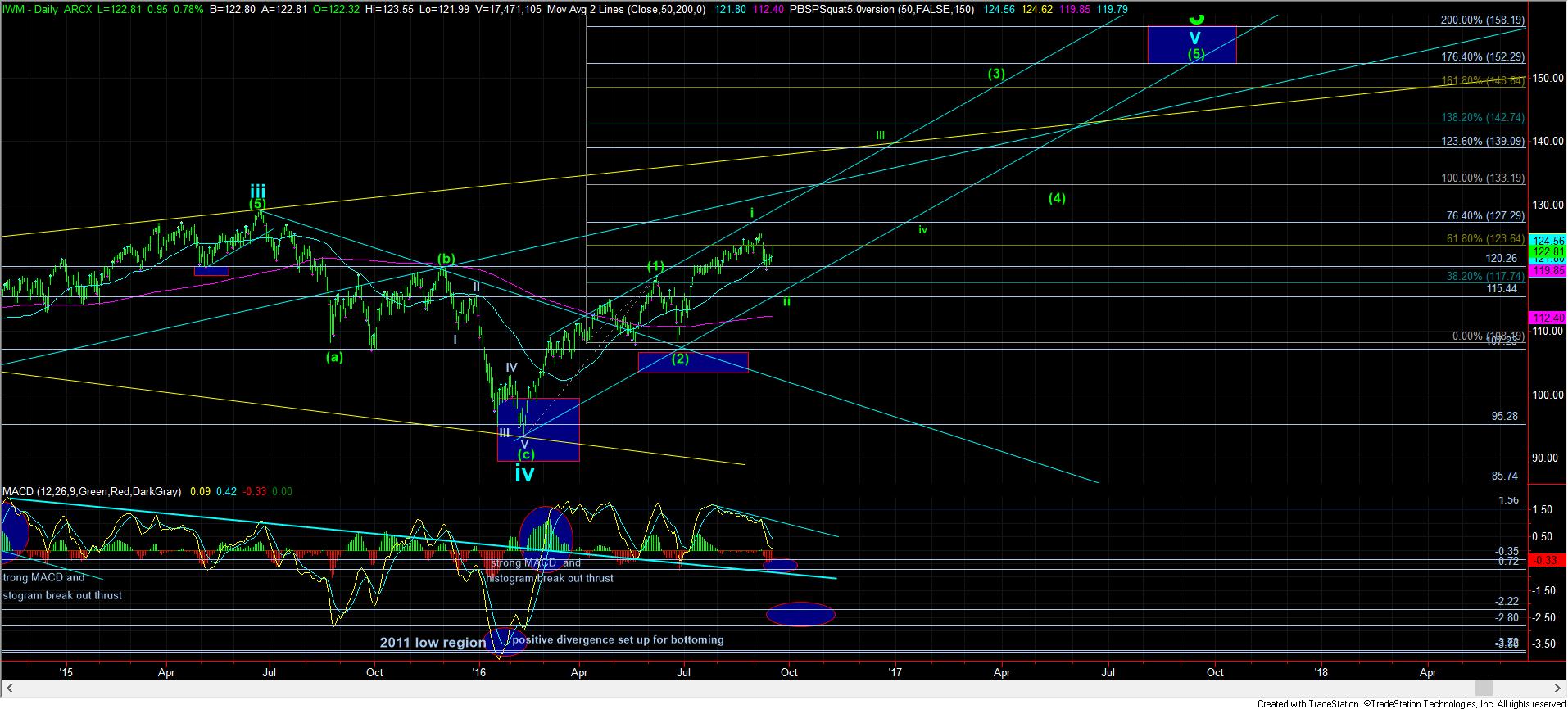 IWMdaily