Whipsaw Is Still The Name Of The Game
Even though the market has now whipsawed the [insert expletive] out of market participants, it still has not provided us much of a change in our perspective. So, allow me to simply refresh your recollection.
The green count is presenting us with a leading diagonal potential for wave 1 of the [c] wave. Within that structure, it seems today's rally was a b-wave within wave iv. And, as long as we hold the 3904SPX support level, wherein a=c, I am maintaining this view of the current structure.
However, should we break down below 3904SPX, then I am moving into the triangle presented in blue. That would suggest that the entire consolidation we have been experiencing since the December high has been a [b] wave triangle. Moreover, this pullback would then be counted as a [b] wave within the d-wave of the triangle, as you can see on the charts. Support for this structure is 3838-3875SPX.
Lastly, there is still the purple count on the chart. However, since I do not see any clear impulsive decline from yesterday's high, I have to assume this is the lesser likely scenario at this time, especially as long as we remain over support. If we take out 3835SPX, then I would have to take this potential much more seriously.
For now, the market is still whipsawing market participants while it attempts to set up its next 200+ point move. It will likely take us into next week until the market makes it clear. But, until then, I am going to remain patient, watch the parameters noted above, as it will allow us to know when and where to expect a 200+ point move.
As an aside, should the market complete the leading diagonal in wave 1, then it would be pointing us north of 4300, even with a deep wave 2 pullback. But, we are still not done with a 5-wave structure, so please allow the market to prove itself before you consider the long side in this market. We still need a higher high pointing to the 4070SPX region before we are able to complete 5 waves up - - assuming we hold the 3904SPX upper support.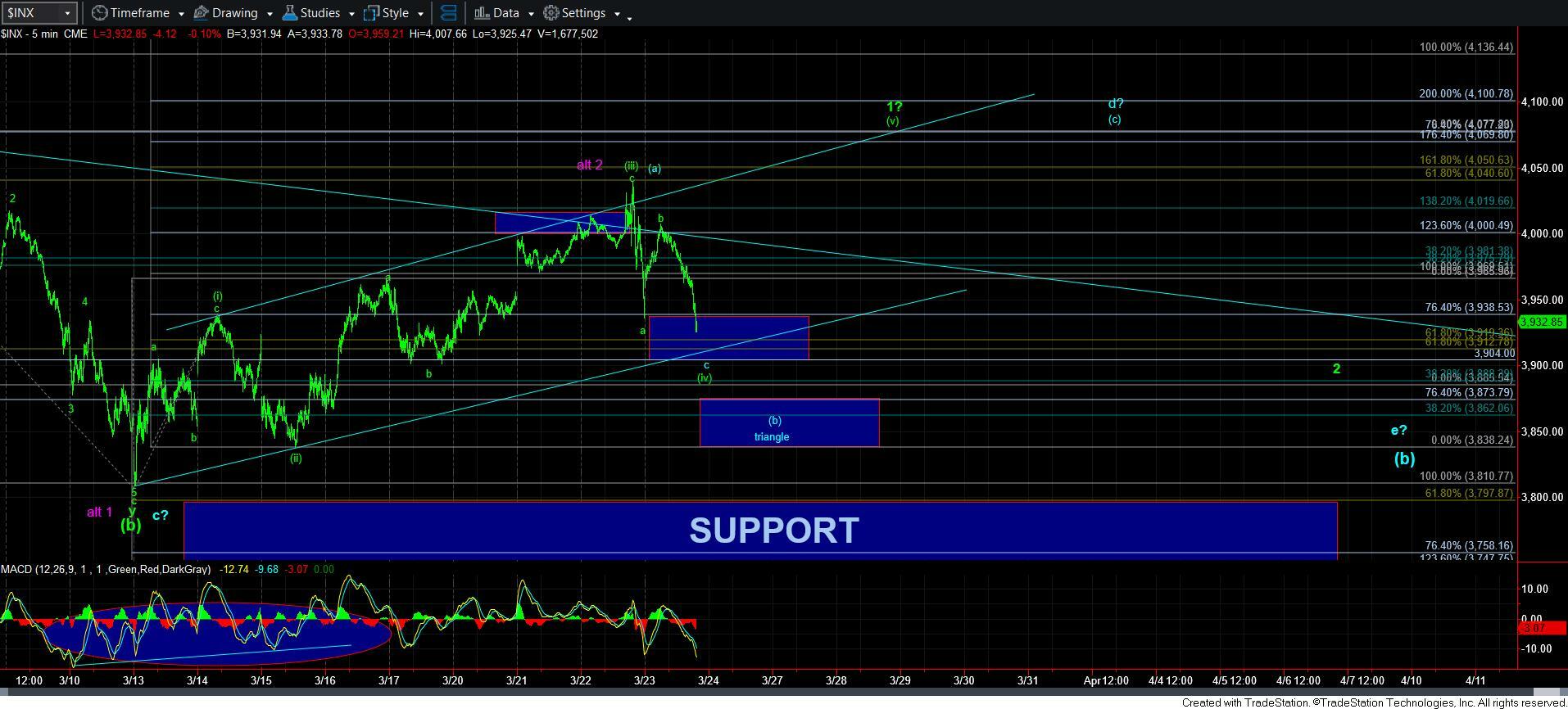 5minSPX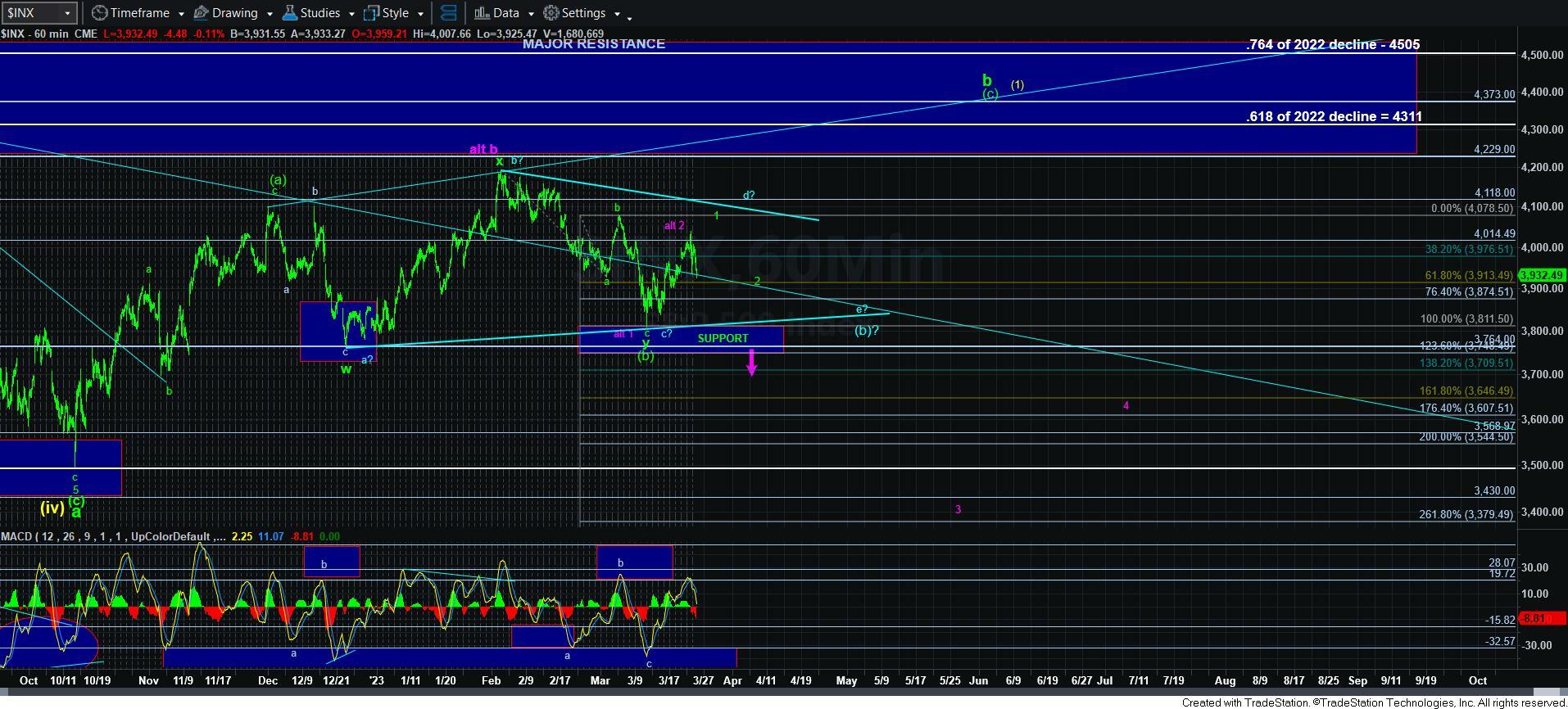 60minSPX