While we have been on high alert for a potential bottoming structure in the SPX, I cannot say that the market has given us a strong signal just yet.
In fact, while there was potential for a bottom to have been struck yesterday, the inability to clear the 3937SPX level caused me some angst, as I updated yesterday. Then, later that afternoon, the market provided us with a 5-wave decline, followed by a spike retracement, which provided us with a i-ii downside structure for today. And, this is where we find ourselves today – well in the red in furtherance of that set up.
Yet, there is an alternative that I am tracking, which is on our charts. That alternative would view the rally off the 3810SPX region low as a wave [i] within a larger degree wave 1. That would mean the 5-wave decline we saw yesterday was an a-wave to wave [ii], and today's decline the c-wave to wave [ii].
As I write this, I am genuinely unsure which path the market is going to take to strike a bottom. But, it does seem as though it is trying to develop one down here.
So, I have outlined the small degree pivot on the 5-minute SPX and ES charts. As long as we remain below those levels, we can still drop to a lower low in wave 5 in green. However, if we begin to rally through this pivot in impulsive fashion, we have an early indication we may be starting wave [iii] of wave 1.
But, I want to again warn you. This market has been VERY treacherous, despite our catching most of the turns. It really has not been easy on both longs and shorts. So, for those that are interested in playing the long side for a potential rally to 4300+, I still suggest you wait for the 1-2 structure, as outlined in my update yesterday.
For now, as long as the pivot holds, pressure remains down. But, as long as we hold our 3740-3810SPX support, I am still keeping the [c] wave rally as my primary count, unless the market provides other reasons for me to abandon that expectation. And, should we get a 1-2 structure develop in the coming week or so, then we can prepare for a rally to 4300+.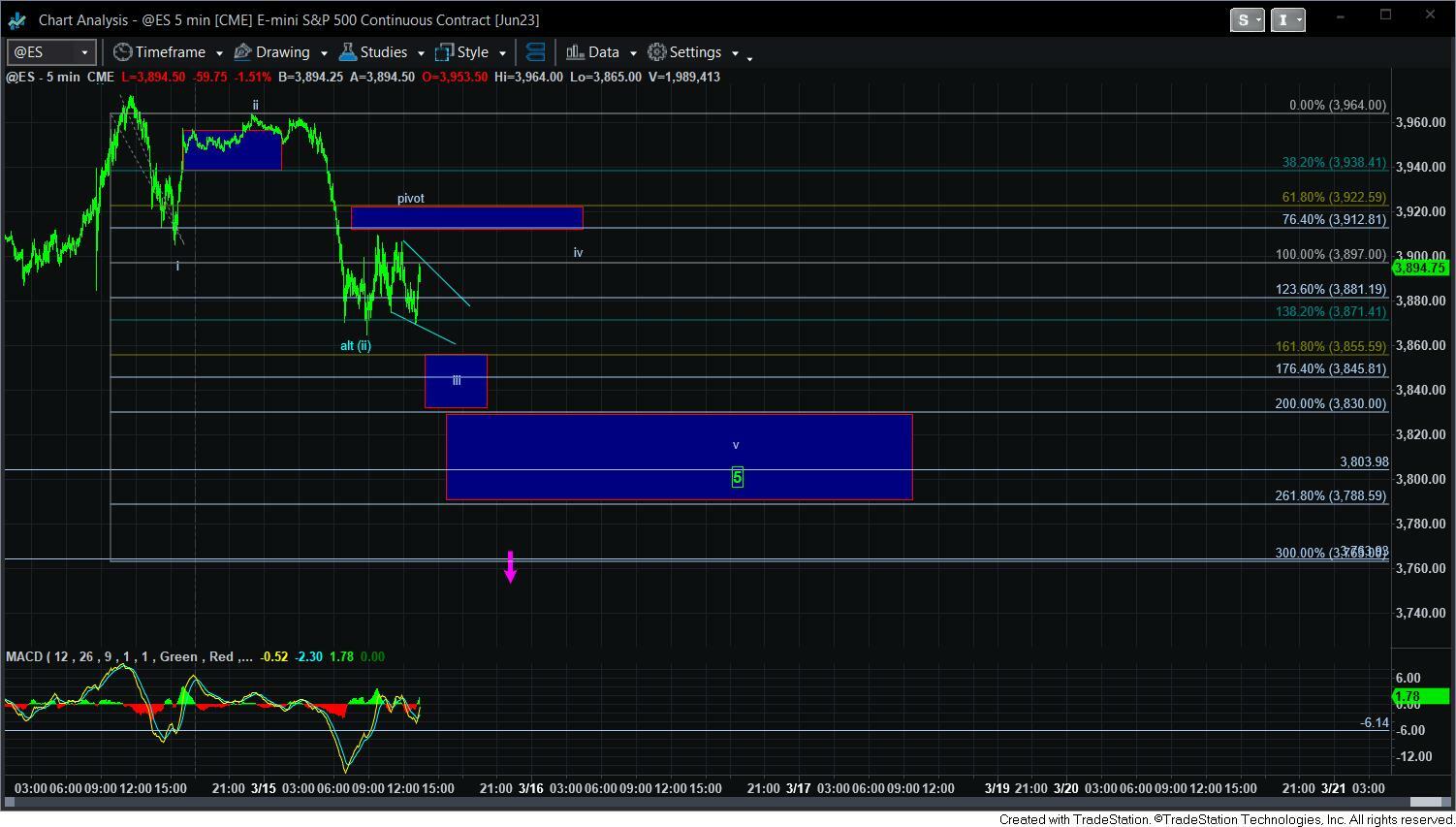 5minES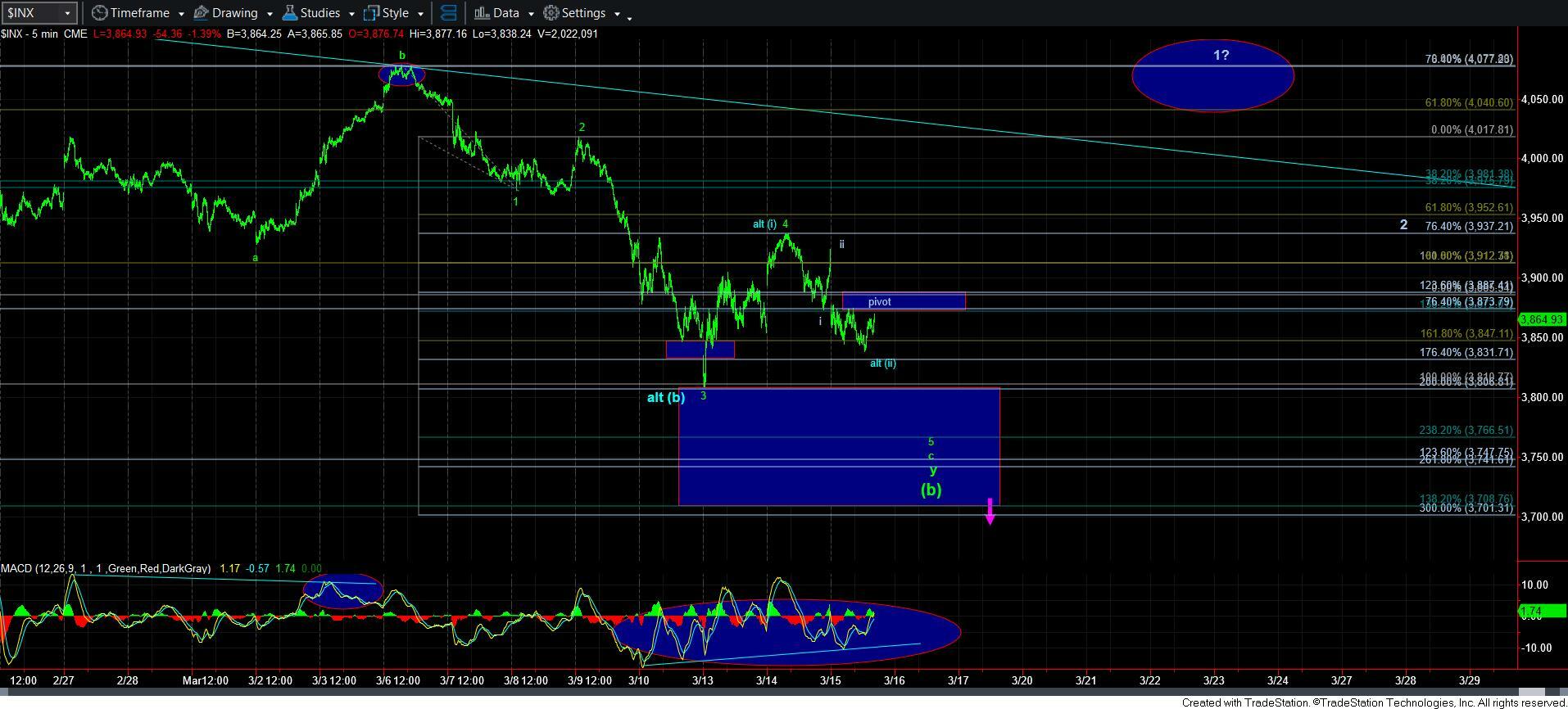 5minSPX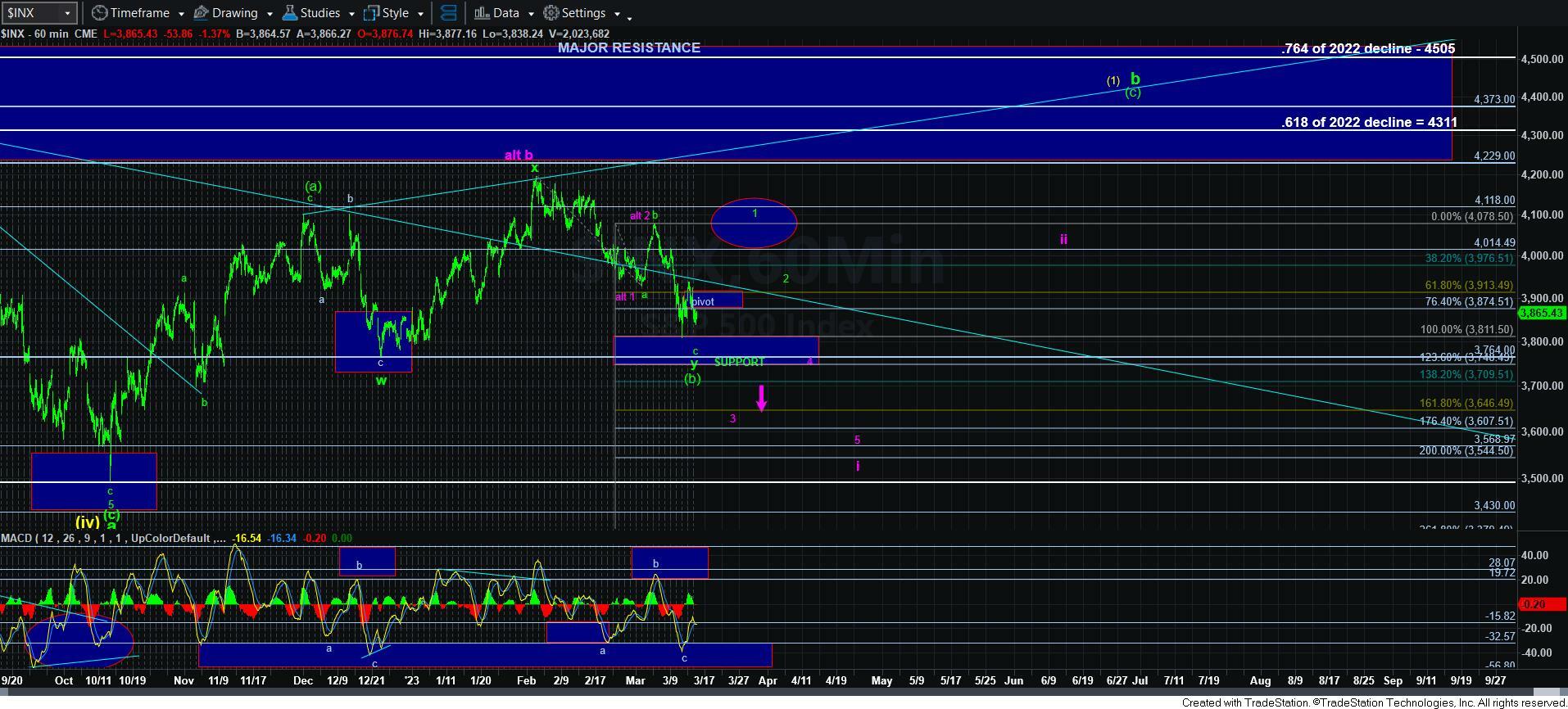 60minSPX