When Does The Next Train Leave The Station?
As we have pulled back quite correctively today, my primary count has this as a wave (2) pullback. But, as Garrett has presented, this still can be a much more complex wave iv. And, 2352SPX will be the dividing line.
As long as we remain over 2352SPX, I am viewing the much more immediately bullish (1)(2) structure as my primary, as the market has followed through on almost all its more immediate bullish potentials for quite some time. Should we break 2352SPX, my primary perspective will view this as a wave iv, with the alternative being that wave (iii) has ended as presented in the yellow count.
My ideal target still remains the 2410-2440SPX region for all of wave (iii) of (3), as you can see on the daily chart, which is the 1.618 – 1.764 extension of waves (i) and (ii). Moreover, the 1.382 extension for waves (1)(2) also point to the 2426SPX region, so that seems this overall region between 2410-2440SPX presents us with the most confluence for a target in this wave degree. So, I am still trying to maintain a primary count which targets that region.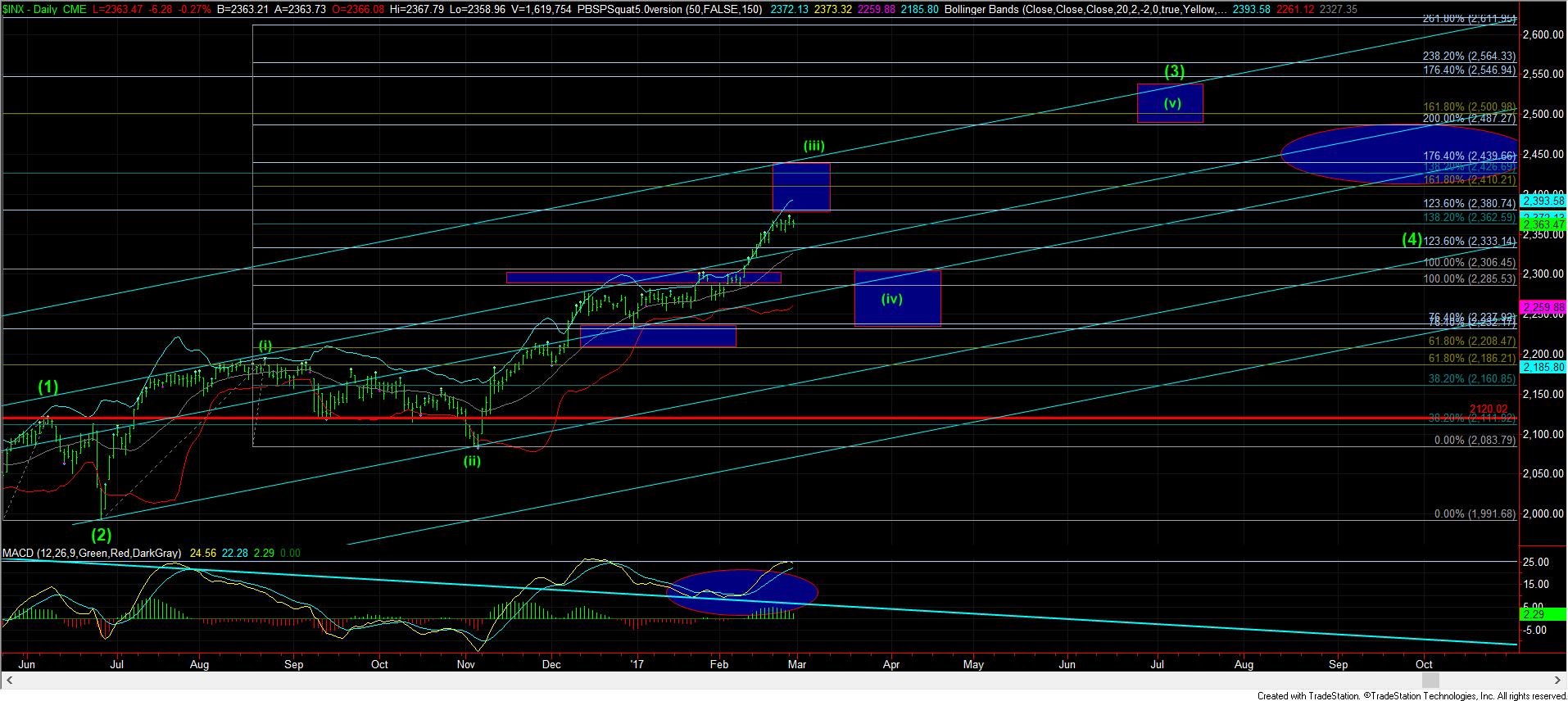 1SPXDaily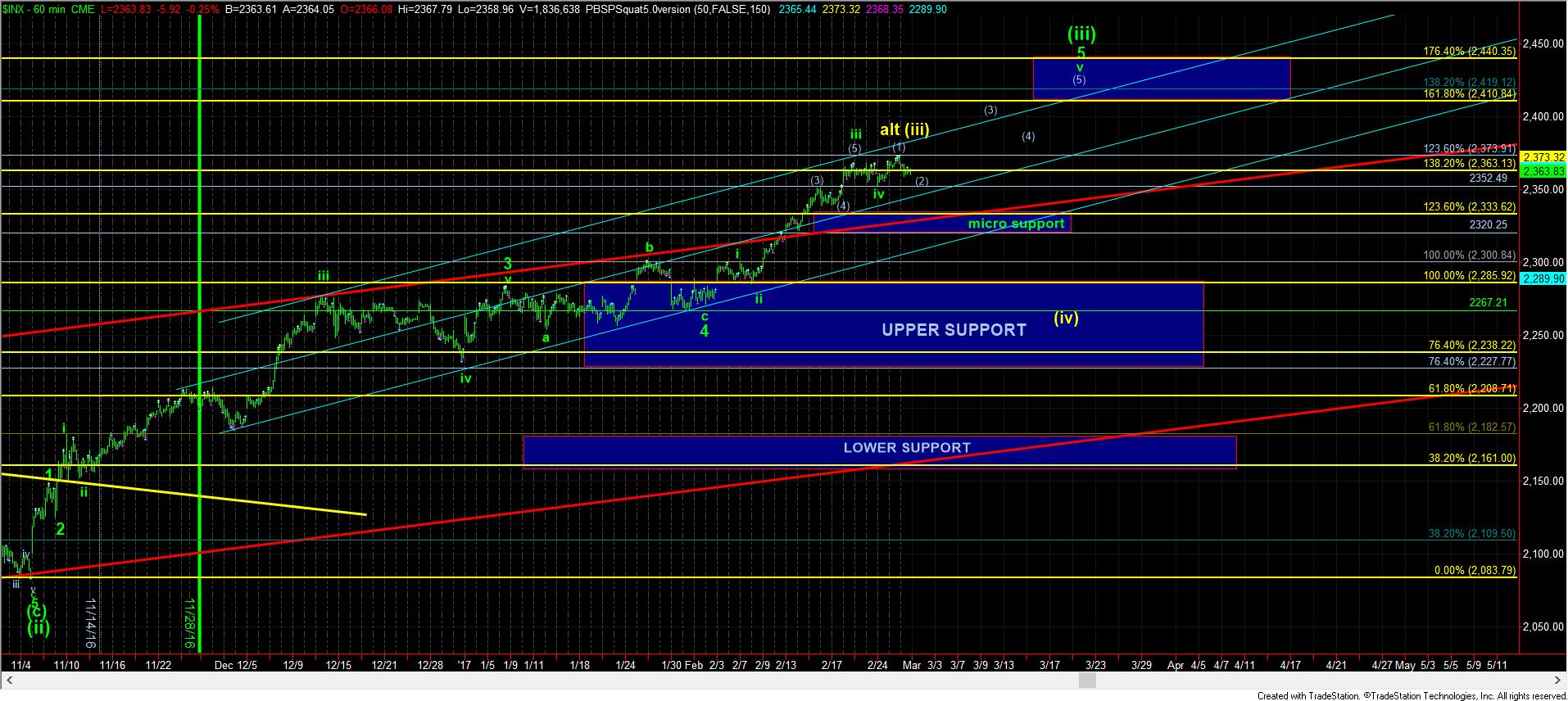 1turnchart