What Type Of Downside Follow-Through?
As presented by the set up at the end of last week, the market followed through to the downside today. In fact, it bypassed the upper end of our support box early in the day, and, by the end of the day, we are testing the bottom of our support box.
In the weekend analysis, I felt that we would see a much bigger 4th wave, with this being the c- wave of a (b) wave, followed by a rally to 1945+ to complete a larger 4th wave. However, breaking down as we did today has certainly shaken that expectation. But, it does not change the analysis at this time.
As long as the market is unable to break down below 1823SPX, we have to be on the lookout for another whipsaw potential for a (c) wave back over 1945SPX. However, due to the manner in which we have come down, the market is going to have to prove this, by starting an impulsive rally over 1848SPX, with follow through over 1870SPX. Until we see at least some type of impulsive rally over 1848SPX, pressure will remain down, and the market can very well complete this 5th wave in red to the downside by the end of this week, or as late as next week, as shown in the micro red count on the 5 minute chart.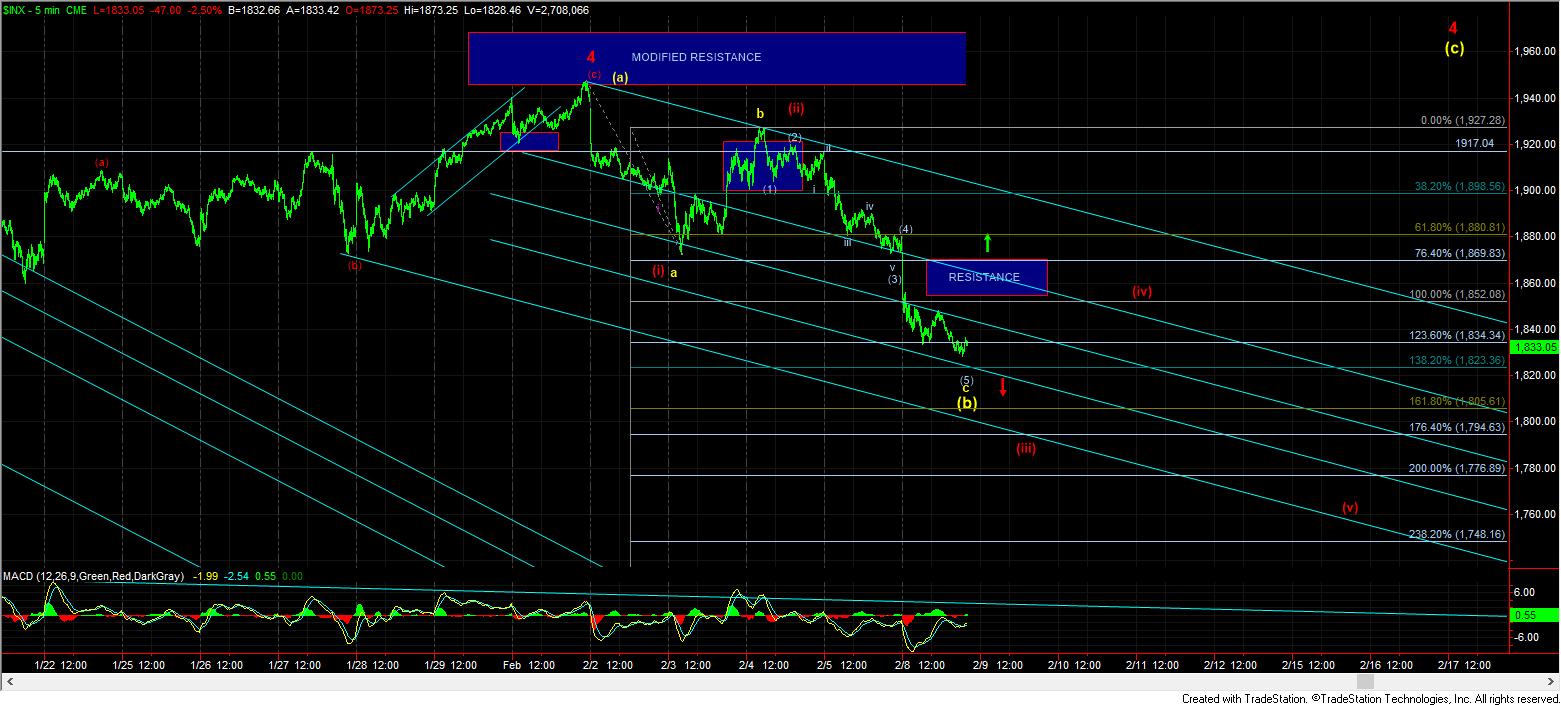 5minSPX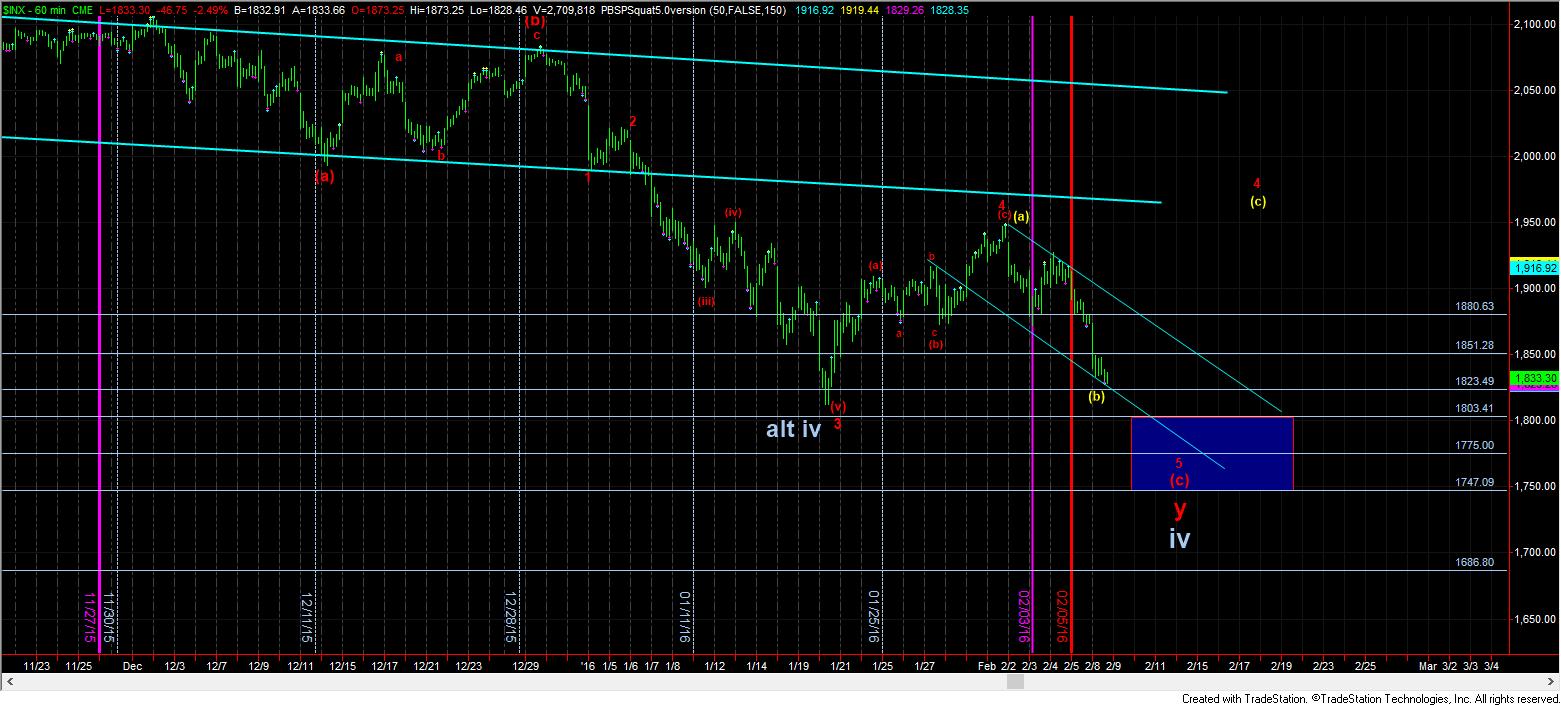 1turnchart