What Is The Most Bullish Thing The Market Can Do?
Today, the market spent time consolidating its gains in what seems to be a corrective pullback thus far. And, that is often a bullish sign.
However, the MOST bullish pattern that market can provide us with is to complete a wave [ii] pullback, as shown on my charts. And, as long as this next pullback holds over 2500, then the market is pointing up towards the 2900-3000 region for wave [iii] of [3] (depending upon how deep the pullback runs). But, remember, this is predicated on a bigger wave [ii] pullback taking us into tomorrow.
Yet, if the market decides to head directly to the 1.00 extension, then we have to be concerned about that alternative count I presented to you yesterday in purple.
With regard to the alternative count, I do have to apologize, but I entered the wrong information in my prior charts, and the 1.00 extension is actually in the 2890 region, not the 2860 region. So, that would be my target if we should head higher directly without a wave [ii] pullback. And, in that structure, the market pivot will play an incredibly important role in our determination regarding whether the market has truly bottomed or not, as I outlined yesterday.
So, for now, allow me to put this simply. As long as the market retains support over 2500SPX in a wave [ii] pullback, then I remain bullish with our next higher target in the 2900-3000 region, depending on how deep the wave [ii] takes us. And, should we see such a corrective pullback, this would provide us with the most bullish immediate potential.
However, any near term break down now below 2500 would open the bearish door again.
Moreover, should the market go directly to the 2890 region without more of a pullback than what we saw today, then the 2700 region becomes incredibly important support, as I outlined in the update yesterday.
I hope I have outlined the parameters clearly.
As a side note, I will be out tomorrow in observance of the Passover holiday. Garrett will be managing the room in my stead. Since Mike and Zac will also be out, please be mindful of the demands on Garrett's time tomorrow. And, Friday the market is closed, so none of us will be on.
Since the initial part of the Passover holiday runs through Saturday night, the weekend updates will not likely be out until Sunday morning.
I want to take this opportunity to wish everyone a peaceful and healthy holiday season this weekend.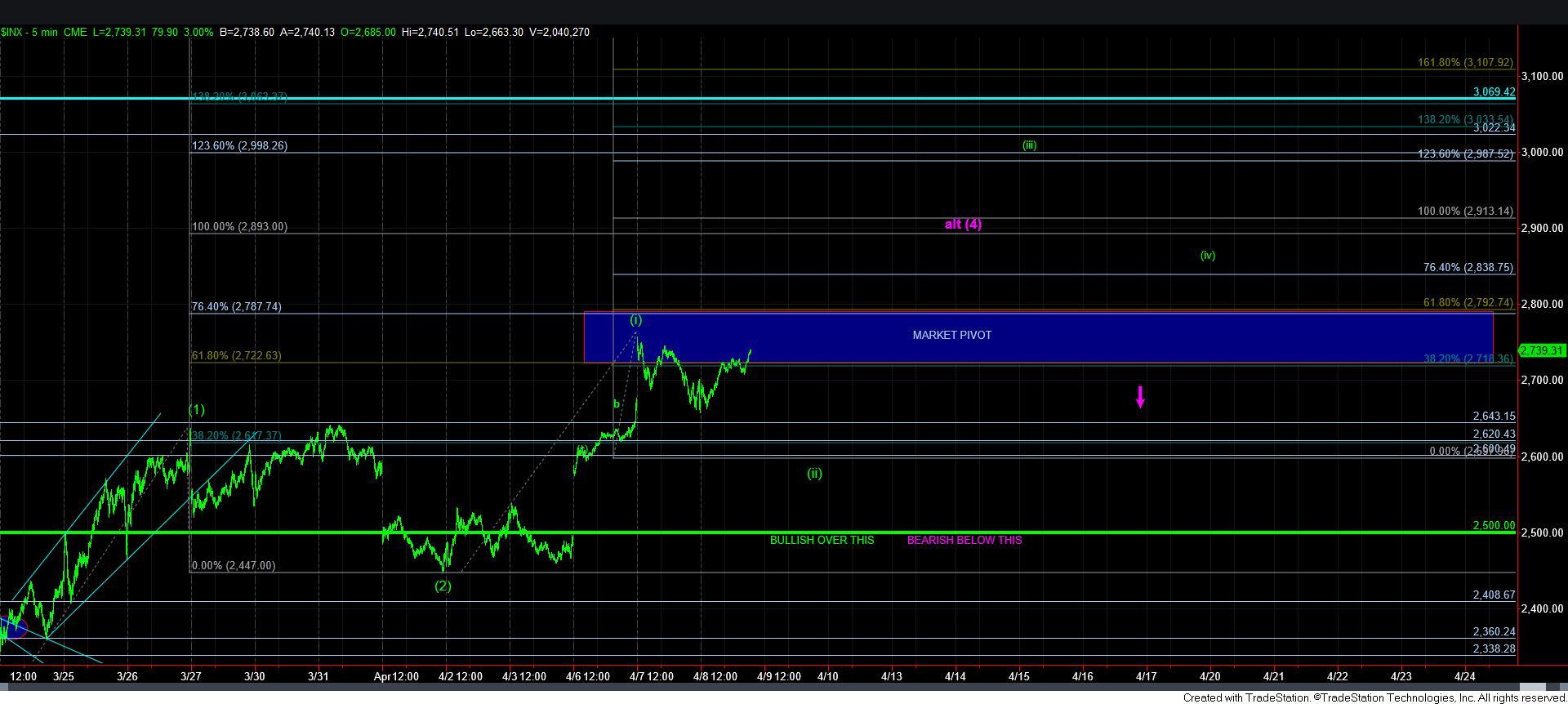 5minSPX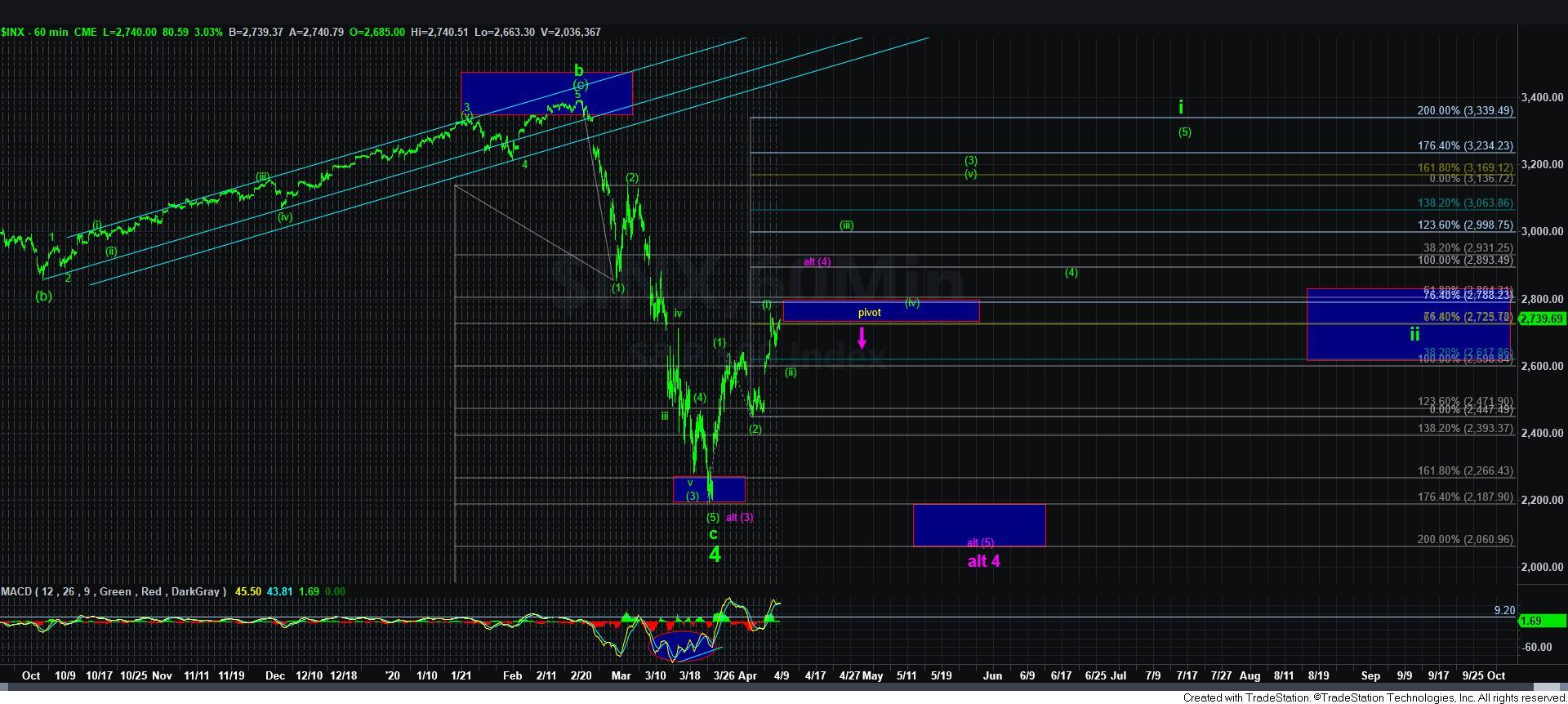 60minSPX