With the market holding support this morning in the 3200SPX region yet again, this epic battle over the last several weeks continues to rage on.
Currently, I can still point to a 1-2, i-ii downside set up that the bears are presenting to us. However, they had a vague one earlier this week they could not capitalize upon, and now they have one that looks even better. And, to be honest, I really cannot tell you if they will capitalize on it or not.
As long as we remain below yesterday's high, the bears have a shot at causing that fumble. And, with us retracing up as high as we have off today's low, a break down below today's low will likely open the trap door for the [c] wave lower. (Therefore, due to this rally off the morning low, the earlier update regarding 3170SPX is not nearly as relevant, and should we break down, I do not believe it will serve as much support).
The only thing I want to add at this time is another alert that I posted during the day, which I think is appropriate to at least re-post should the bears be able to cause that fumble below today's low:
"With the floor creaking at this time - - - but nothing has yet broken - - I am simply putting this out for informational purposes, since I have been asked so many times.
Again, I want to note that this is NOT my expectation until we actually break support. But, IF WE DO, then the minimal target I would have for the (c) wave would be the 3000 region, wherein (a)=(c). But, in truth, I would almost expect a "crash-like" event and I do not think we will hold that support.
So, unless I see a CLEAR 5-wave structure taking us into the 3000 region, I think the more likely target is in the 2835-2935SPX region. Moreover, as you can see, I have added a box specifically for that target region on the 60-minute SPX chart.
The structure of the decline will tell us the better target region. It will center around where the 4th wave bounce begins in the decline. So, depending upon how extended the 3rd wave down becomes within the (c) wave, that will give us a better indication of the bottom target."
I want to conclude this update with a warning that until we actually break support, the bears have not been able to capitalize on prior set ups we have seen from them for some time. Yet, that does not change my view of the treacherous nature of this market. Even if we go up towards 3320-40SPX, I still think that will simply completing a 5th wave in an ending diagonal, and will likely reverse when completed back down to the 3185SPX region quite strongly.
Overall, not much has really changed in my bigger perspective view, and I really do not see this getting any easier until we actually break support.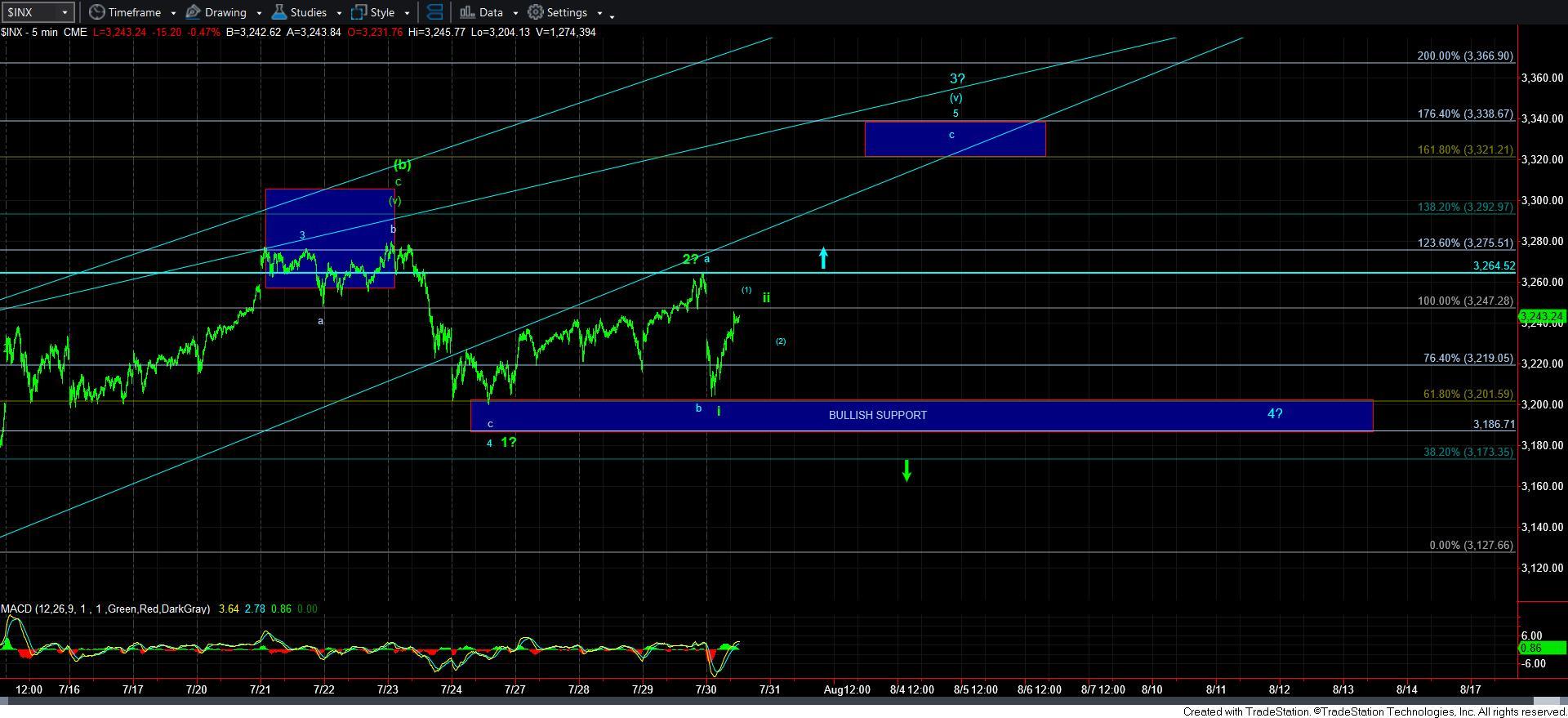 5minMicro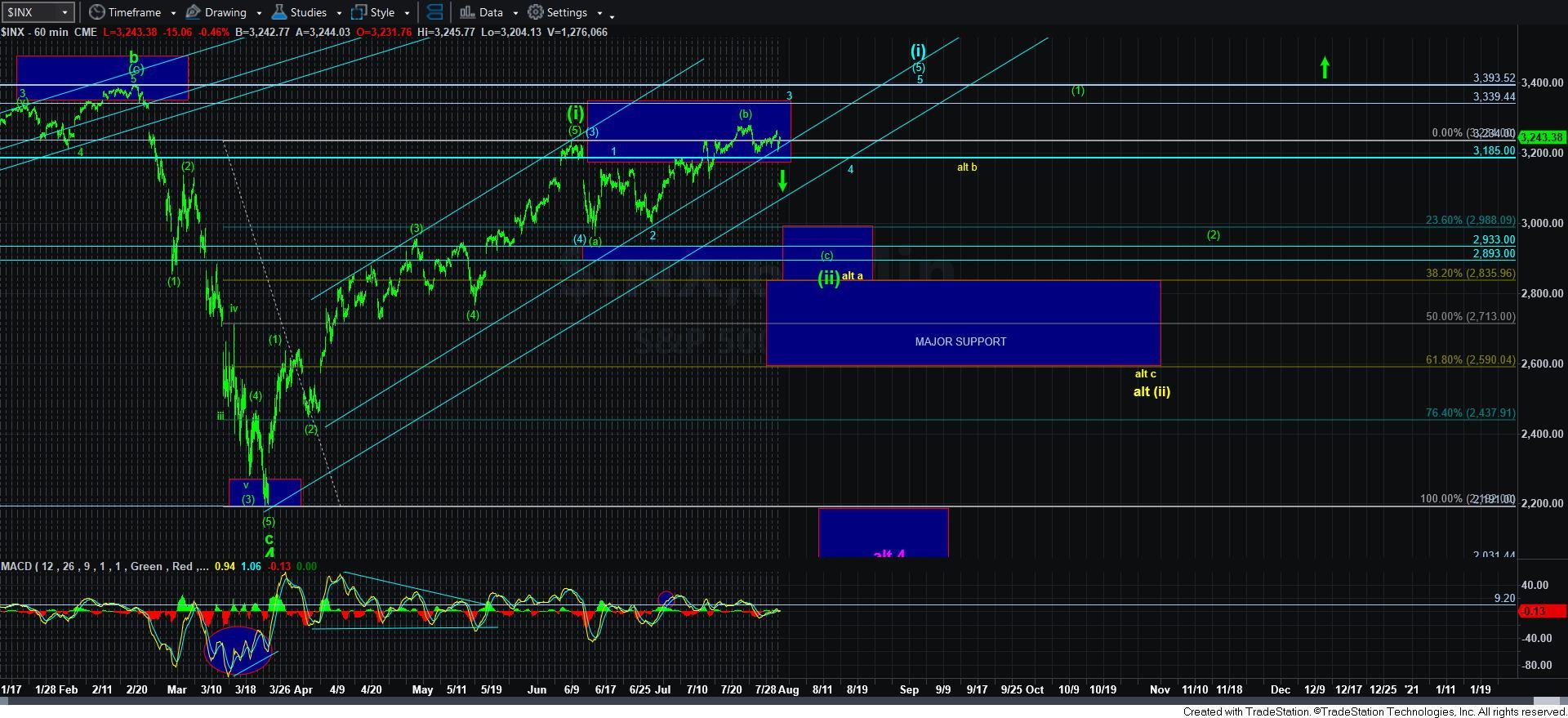 60minSPX