Well, This Is The Last Stand
With the market breaking the immediate downside set up with the overnight action, and then coming back down hard again, the overnight action has been wreaking havoc on the chart. And, the futures chart has been incredibly messy.
But, as I have been harping over and over, until the market is able to see a sustained break out over resistance, I am still going to look for one more drop to test our support region. And, today, the market walked up to the resistance and then turned down. And, as I write this, we have another potential [i][ii] structure in place to the downside. And, as long as we remain below today's high, this remains a reasonable wave count.
Clearly, if we break back out over today's high, then it invalidates this immediate downside set up. Moreover, if the market continues through the 4195SPX region, then I have to assume that wave iv has completed in shortened fashion, and that we have begun the a-wave of wave v.
Again, keep in mind that this a-wave will be corrective looking as it generally takes shape as an a-b-c structure. So, it is not usually easy to trade.
Moreover, if we break out over today's high without striking our target below, then it forces me to track an ALTERNATIVE count which would suggest that the low we struck was only the a-wave of wave iv, a break out being a b-wave in wave iv, followed by a c-wave down to the 4095SPX region to complete a more protracted wave iv. While I do not prefer this count for the reasons I have set forth regarding a nice wave iv being a spike down, it is something I will be forced to track if we see a direct break out before a lower low.
And, what makes it difficult is that the b-wave rally in a more protracted wave iv will look exactly as the a-wave of wave v. They both will be a-b-c structures, which clearly would add significant complexity to the near term path – again, if the market chooses to break out sooner rather than later.
So, consider how aggressive you want to be in this region, especially when you recognize that wave [2] will likely take us back down to this region, and potentially below.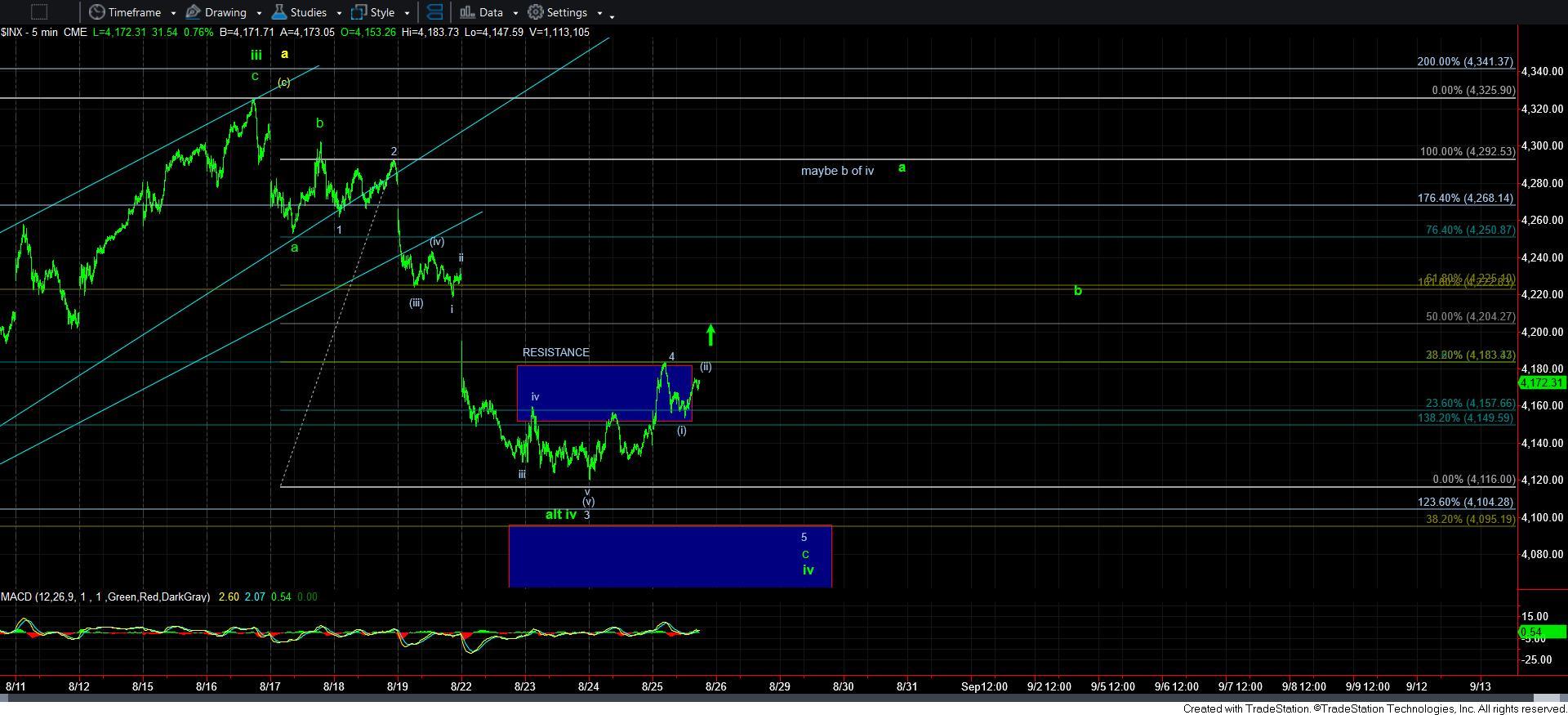 5minSPX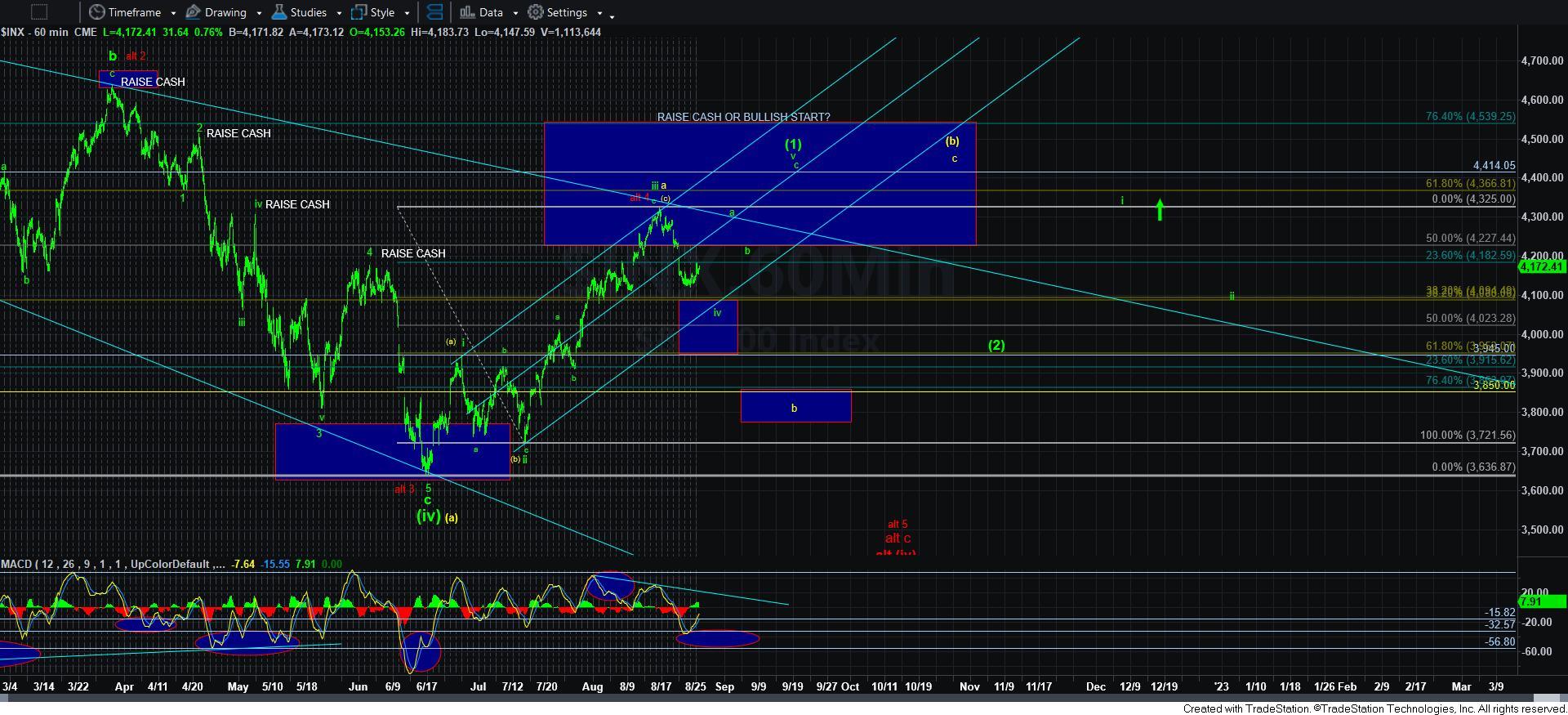 60minSPX