We Should See A Test Of Upper Support Soon
With the market holding the micro support we outlined in this morning's update, we have continued to push the highs seen overnight.
Amazingly, the SPX has extended beyond the 3.00 extension off the low struck at the end of last year. Yes, we continue to stretch, and rally in ways that are truly beyond standards. Such moves are not sustainable, so I am going to expect a test of support to be seen quite soon.
As you can see on the 5-minute SPX, our micro support now is at today's pullback low in the 2737SPX region, with potential wave (iv) support residing between 2721-27SPX. As long as that support holds, the structure suggests we can still see a 5th wave in the rally which began 2018. It would take a break of that support to even suggest a bigger pullback may be underway. But, as I have noted over and over, 2672SPX will have to break before a much larger pullback can be expected.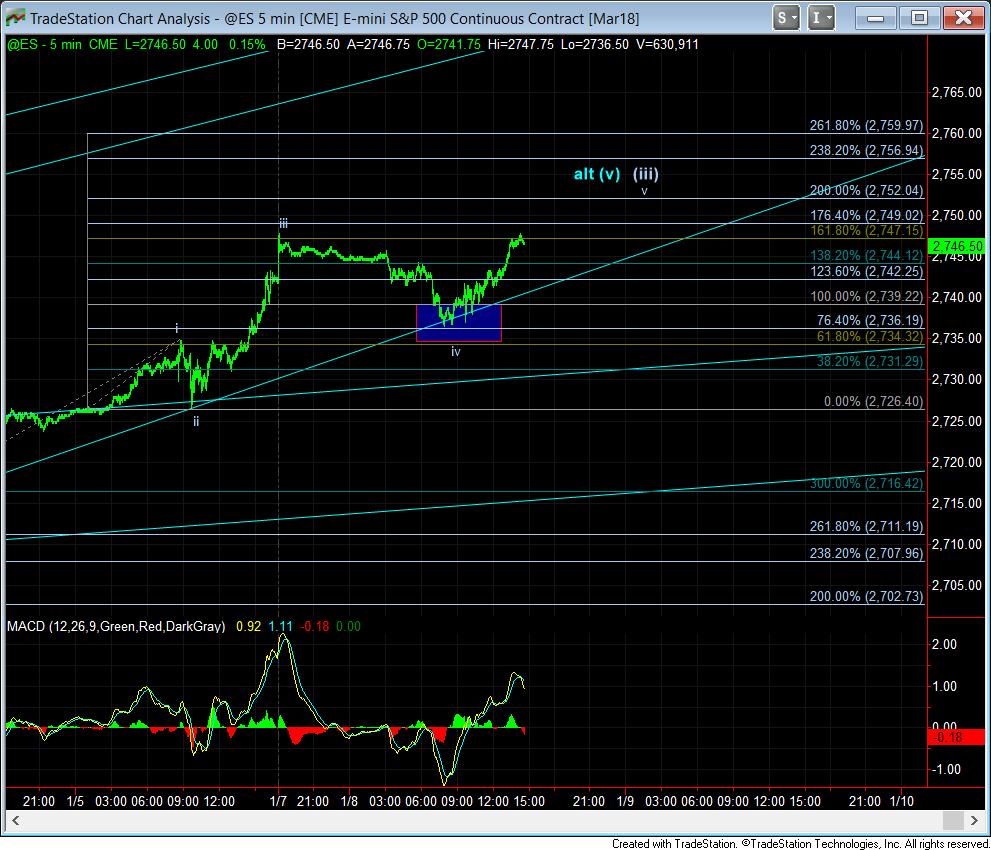 5minES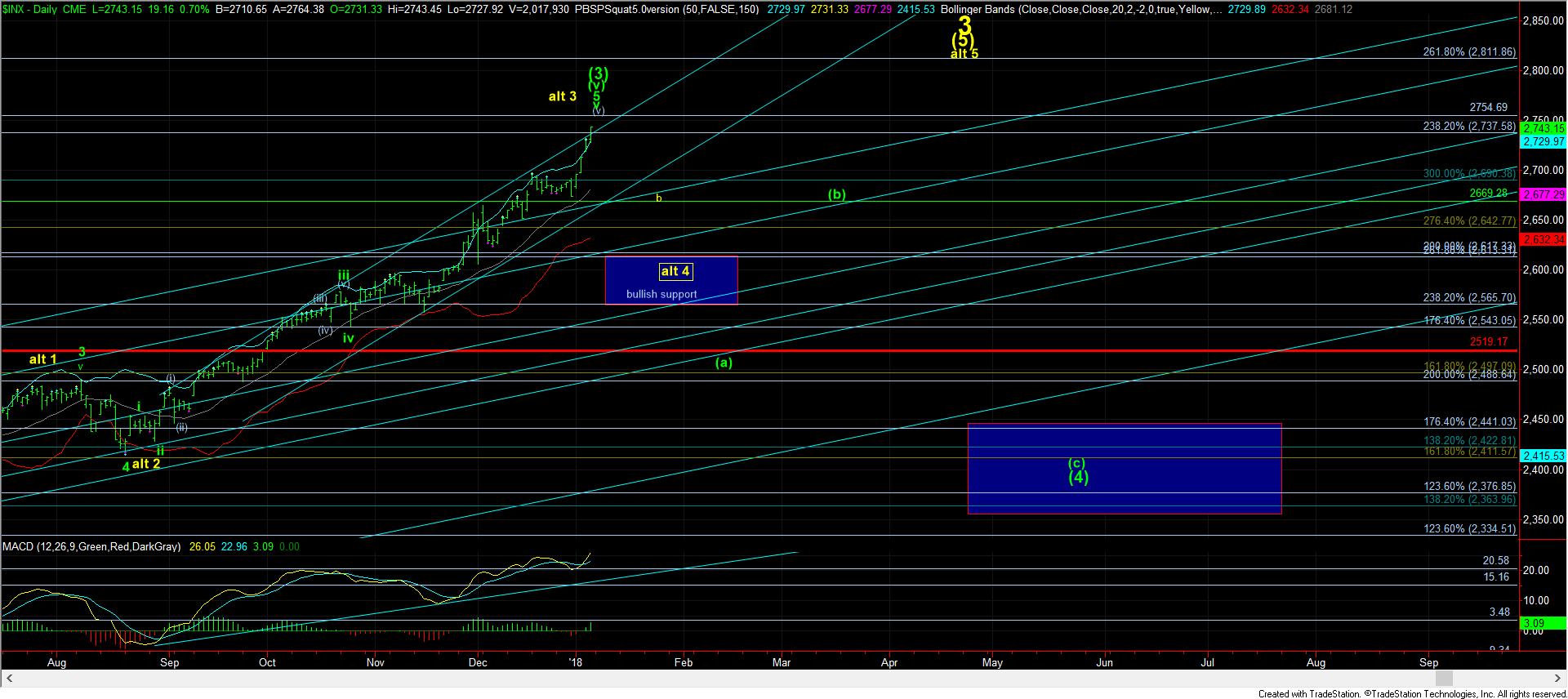 1SPXdaily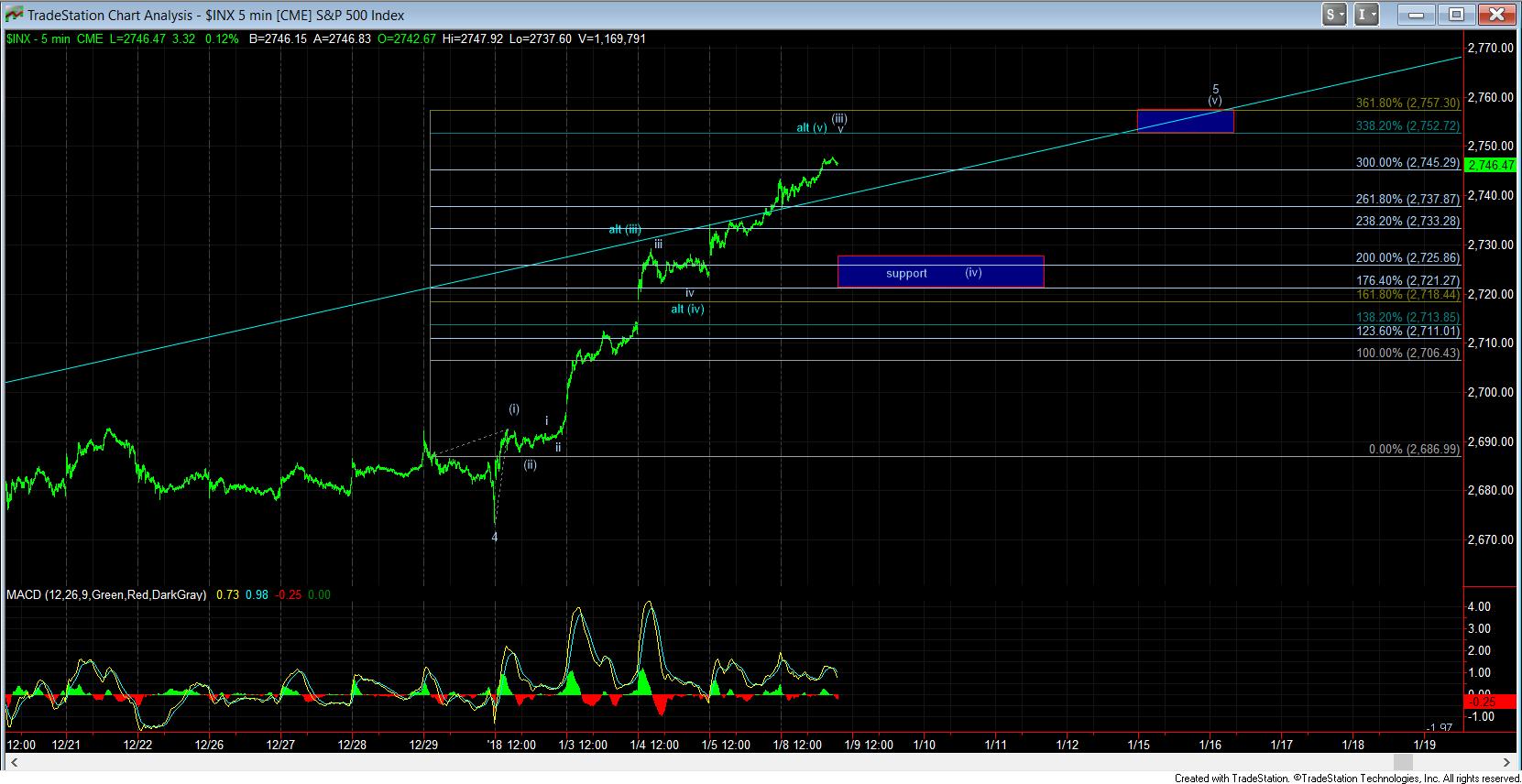 5minSPX