We "Should" Be Topping Soon
As the market headed higher today, we are striking our Fib resistance for wave (5) of iii. While the micro count can still support another push higher, I think we will likely be topping soon, and setting up a pullback towards our micro support noted on our 60 minute chart for wave iv.
As I have noted several times already, my preference is to see that micro support hold on the wave iv pullback, and provide us with a rally for wave v of 5 of (iii) into the middle of March. From that point I will be looking for a larger degree pullback/consolidation in the market. Alternatively, if the market is unable to hold the micro support on the next pullback, then it means that wave (iii) has completed (yellow count), and we will be going down in wave (iv).
I will continue to sound like a broken record. You will likely hear many patting themselves on the back once we break down on the next pullback. They will be certain that the market has topped. But, the likelihood of that is quite low, in my humble opinion. Rather, I believe we will just be seeing pullbacks in varying degree 4th waves, setting up rallies to much higher levels into later this year.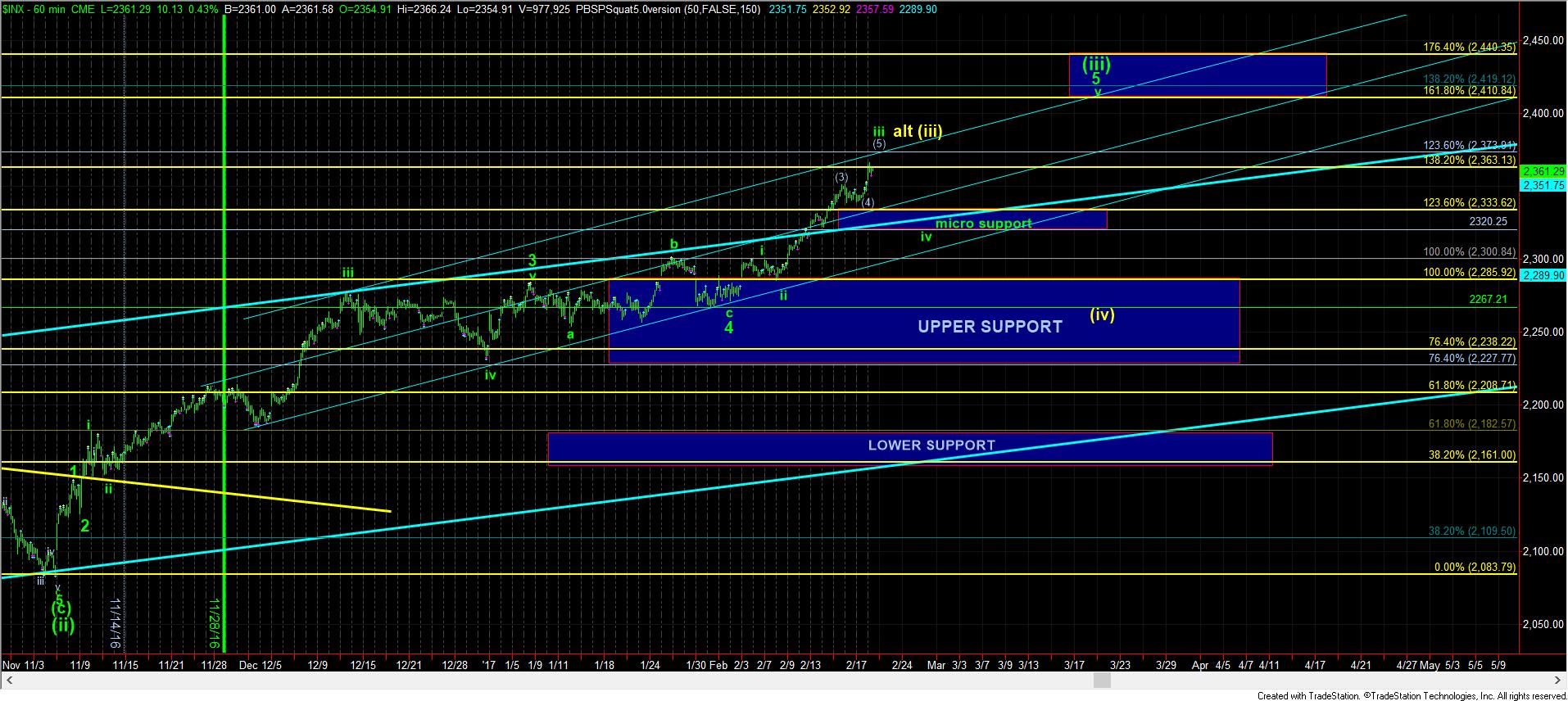 1turnchart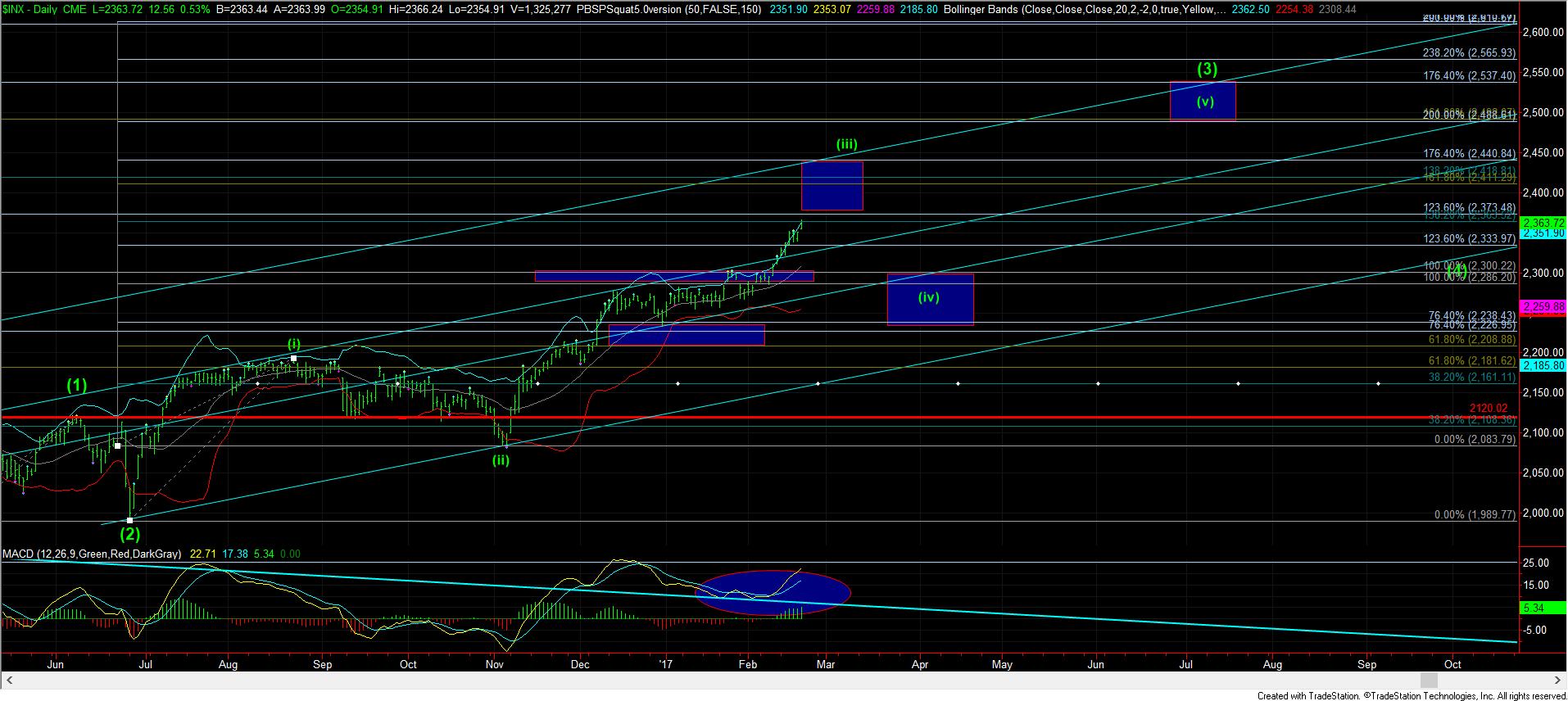 SPXDaily