With the market over the 2410SPX region, I have to still maintain my bullish bias in the near term. While many disagree with my perspective, I have to restate that I just do not have a completed pattern to the upside, at least from a probabilistic perspective. Therefore, I will maintain my bullish bias in the near term unless the market tells me otherwise.
Also, since we have the next Fed meeting coming up this week, the market often "parks" itself in a general region before that type of catalyst. So, the next day and a half of trading may continue to be boring.
On Friday, the market rallied off the lows in what looks like a 5 wave structure. That means that if a pullback low was struck today, the 2436SPX level would be the 1.00 extension up, which will provide us with a distinction as to whether any move higher is part of a corrective rally, or if we are going to break out to new all-time highs. So, as long as we remain below 2436SPX, short term pressure remains down, but a break out over it would suggest new all-time highs.
But, again, as long as the 2410SPX region holds as support, I have to maintain a bullish bias with a potential to target the 2473SPX region next, as discussed during my weekend update.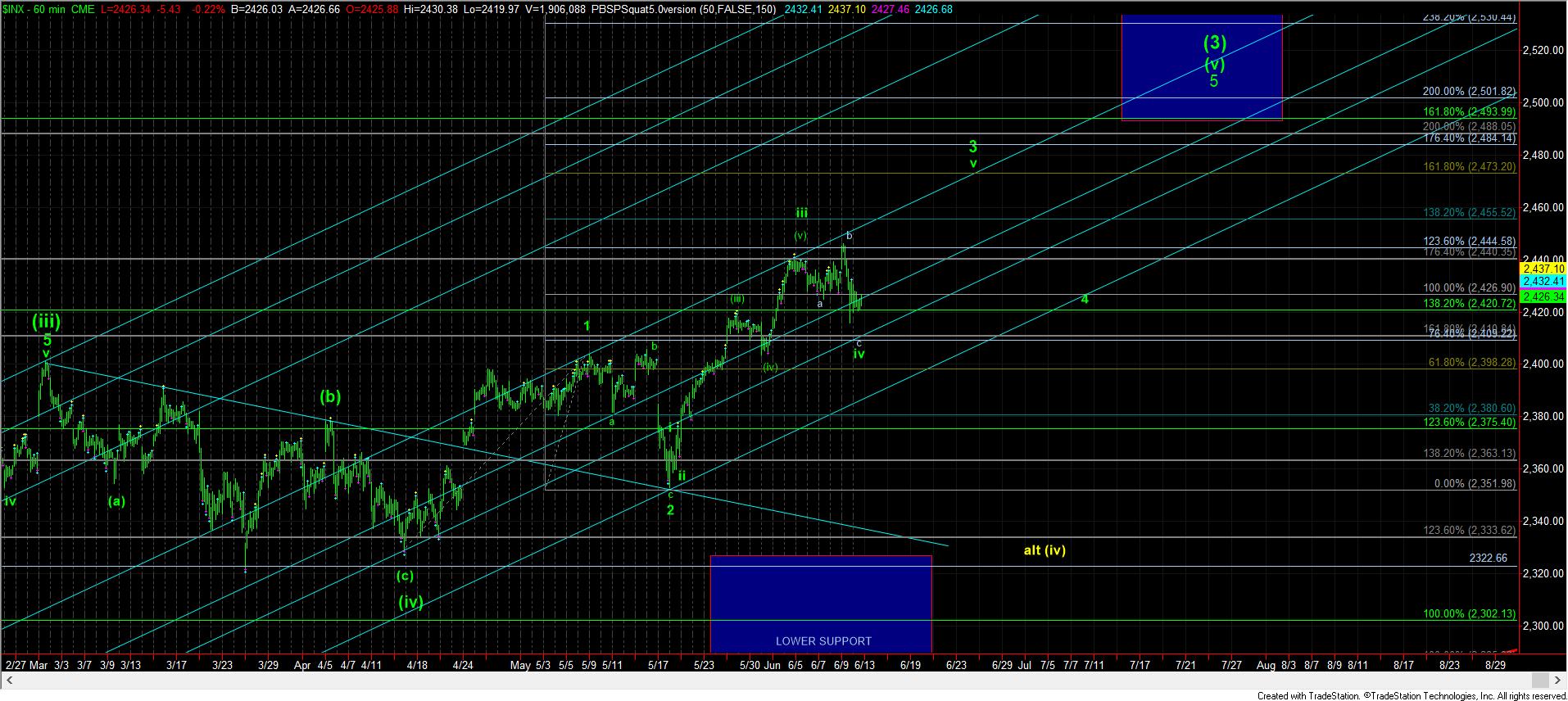 1turnchart
1SPXdaily