As I have been saying for some time, once the market strikes a top, we need to see 5 waves down off that high to maintain any potential for the green count on my chart. And, as of today, I can count 5 waves down off the recent high in the SPX.
Of course, this 5-waves down can also be an a-wave to start a corrective decline. But, the fact that we can even make out a 5-wave structure still leaves various potentials we have been tracking on the table.
While this initial structure off the high is enough to keep the green count on the chart, I have to say that it is at too small of a degree for me to consider it a strong indication. Rather, should we see a corrective rally later this week – as shown on the attached 5-minute SPX chart, and then drop in a larger degree 5-wave structure to the 3150SPX region, then we would have a much stronger indication that a much larger degree decline is setting up for early 2020.
Alternatively, should the market falter on any aspect of this impulsive downside structure, then it will suggest this decline is corrective in nature, and it will place the blue count as my primary perspective.
So, while we wait for the market to provide us stronger clues, I want to take this opportunity to wish you and your families a happy, healthy and prosperous new year.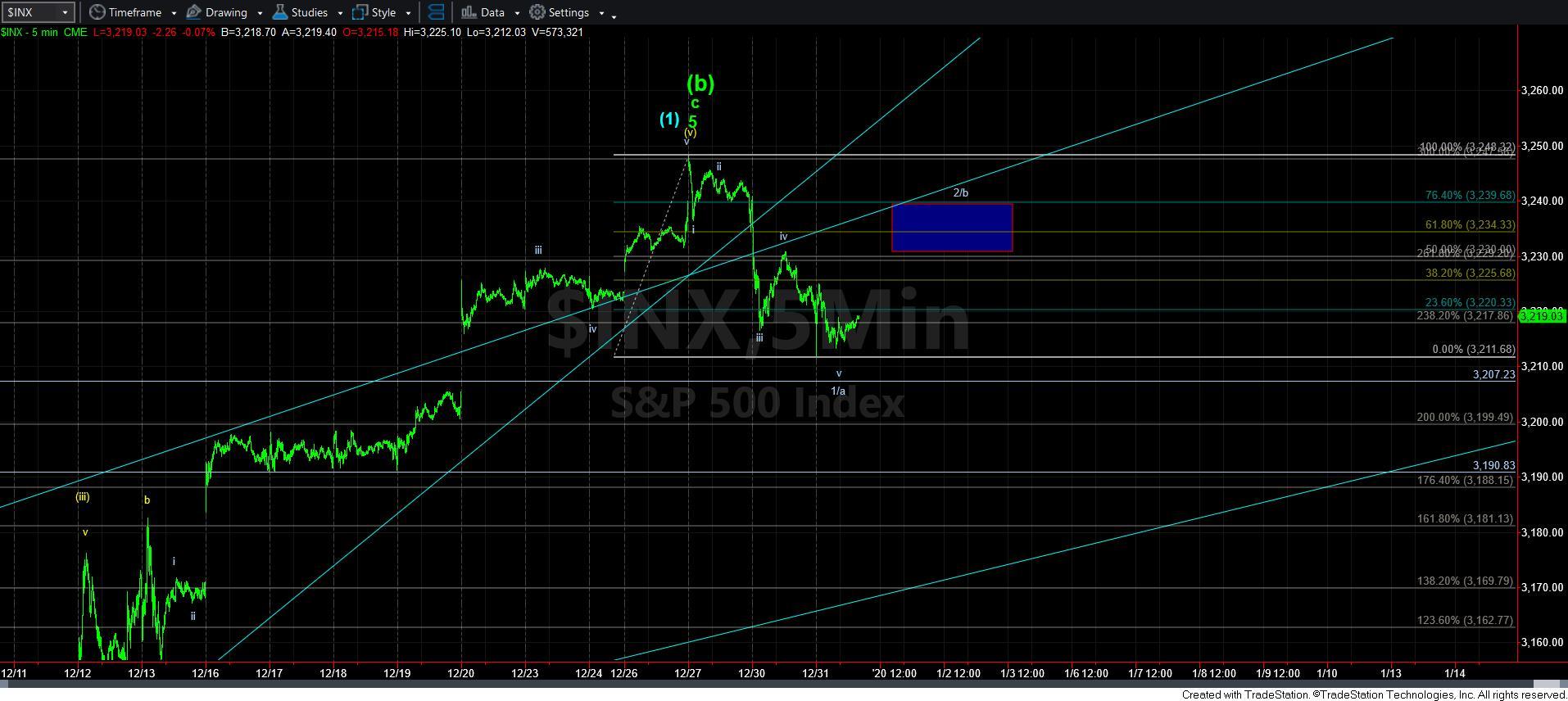 5minSPX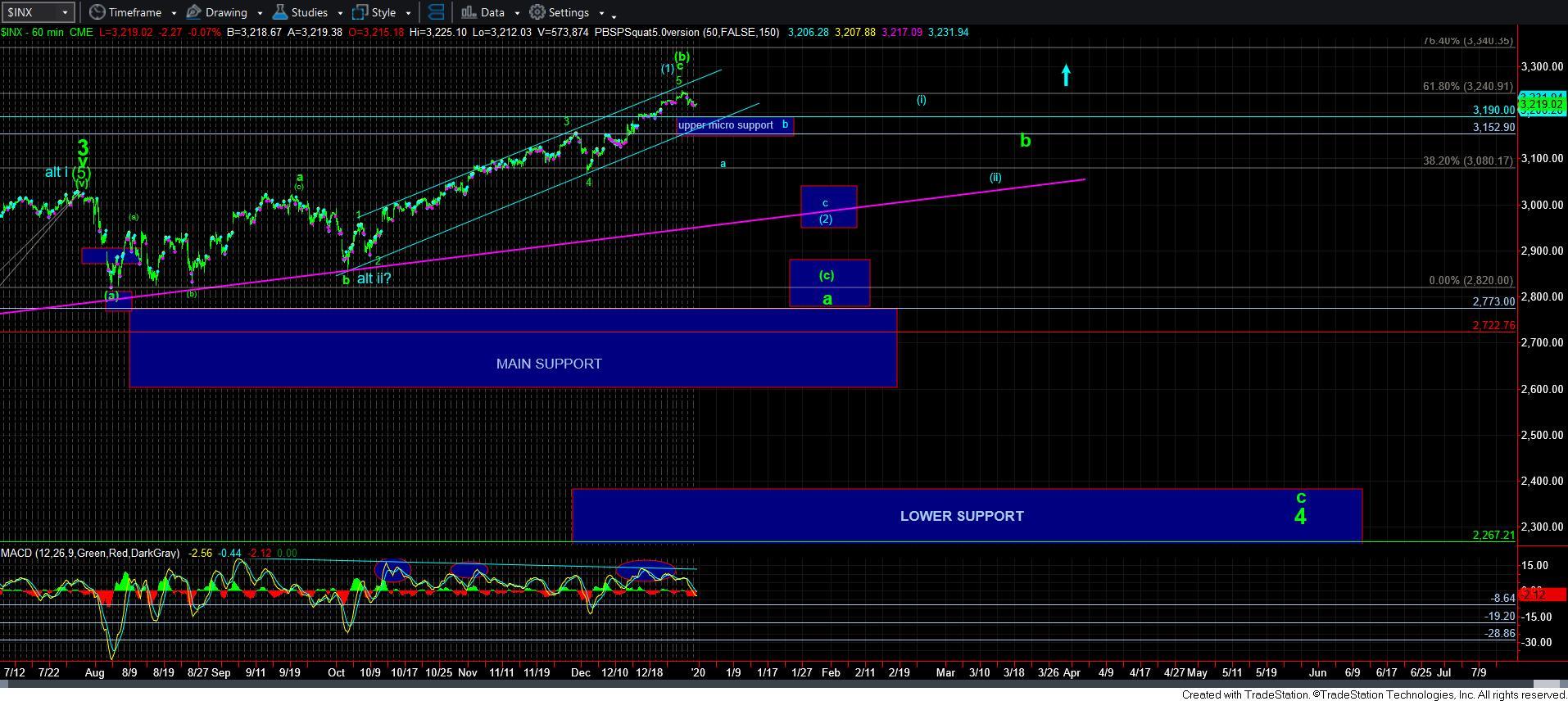 60minSPX