We May Finally Be Setting Up A Break Out
As we have been meandering in this region for weeks now, I think we finally completed the a-wave of wave [iii] today, which means we are now in the b-wave of wave [iii], as you can see on the 5-minute SPX chart.
Today's drop best counts as an [a] wave within the b-wave, with the rally thereafter being the [b] wave within the b-wave. Therefore, it is reasonable to assume we can see one more loop down into the support region before this b-wave completes.
As long as the 4190SPX region – the bottom of the support box – continues to hold as support, then I will continue to look higher in wave [iii] in the ending diagonal for wave v of 3. That means that after another test of our support below, I think we will finally set up an impulsive Fibonacci Pinball 5-wave structure for the c-wave of wave [iii].
Now, as I have mentioned in the chat room, as well as in my updates, if we head directly to the target for wave [iii], then the c-wave is going to be a very extended wave. The alternative I am considering is that this pullback is just a [b] wave in a bigger [a][b][c] structure for a bigger a-wave, as noted in dark green on the 5-minute SPX chart. That would likely take us up to the 4275SPX region, thereafter followed by a b-wave pullback to set us up for the final rally towards 4360SPX to complete wave [iii].
At this point in time, I really am unsure how we get to the 4360SPX ideal target zone for wave [iii], but I will be watching how we set up the next break out for a 5-wave c-wave.
For now, we are testing our b-wave support, as you can see from the chart. And, as long as it holds over 4190SPX, I will be looking for a 5-wave rally off support to begin the c-wave rally to new all-time highs.
And, clearly, a break down below 4190SPX opens the door to the alternative in blue. Overall, nothing has really changed in our micro-expectations, as the market has been generally compliant within this choppy action.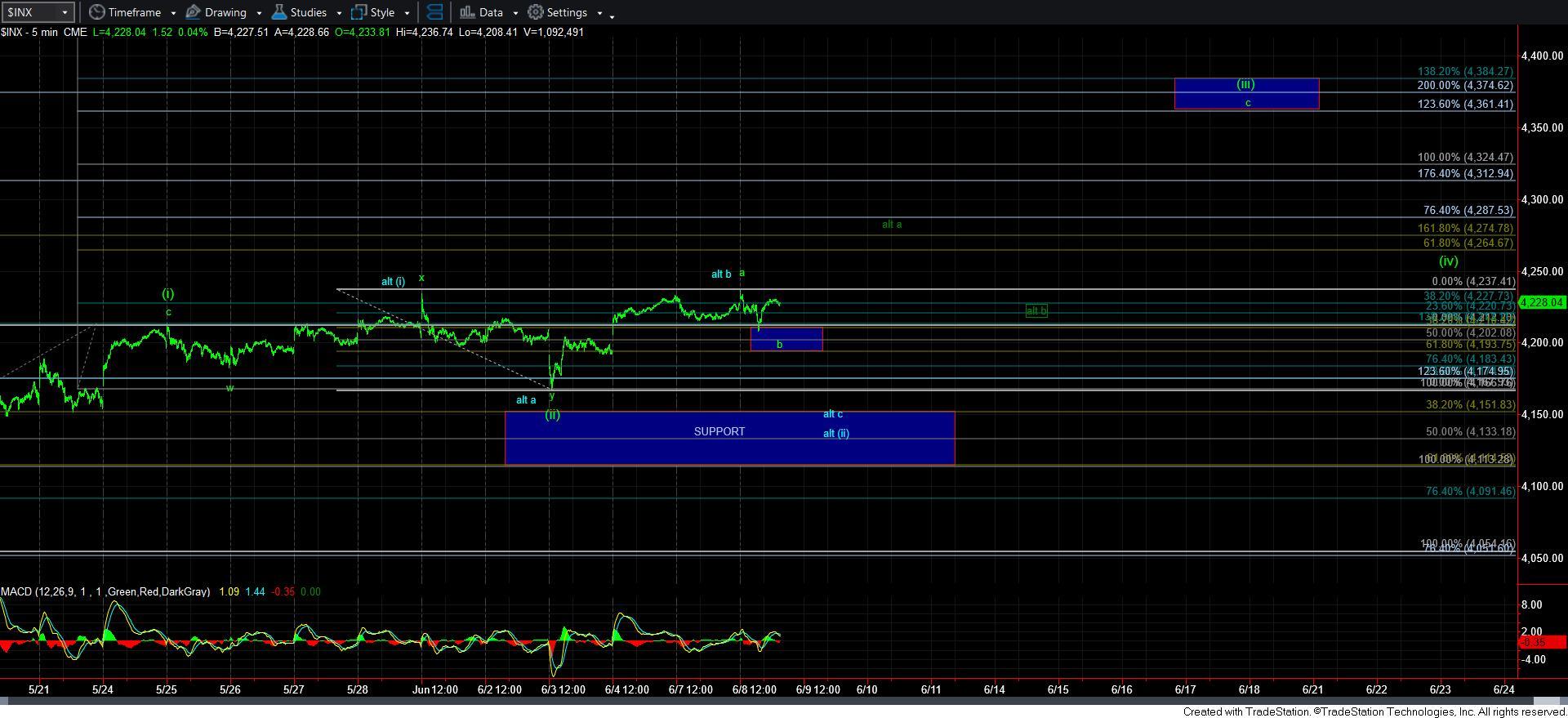 5minSPX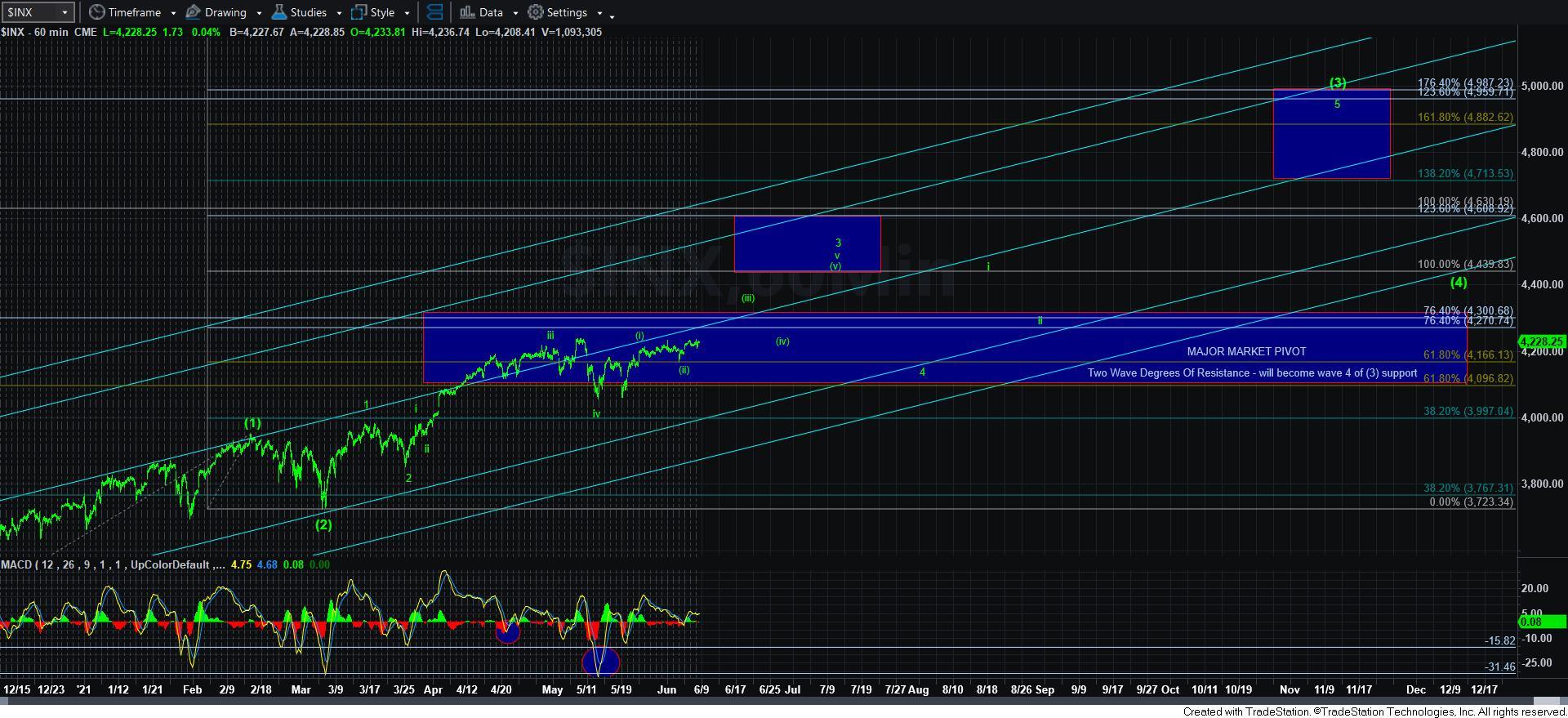 60minSPX