With the market topping out today in what counts best as a 3-wave rally off Monday's low, the market has taken the opportunity to break down below the 2975SPX support region. The question now is if the market can keep the pressure to the downside to begin the c-wave towards 2700SPX and potentially lower, or if it is going to bottom again in an irregular structure, and take us back up for that last higher high?
As I write this update, the market has, thus far, dropped down to the 1.236 extension of the i-ii downside structure, which is the common target for wave 3 of iii down. However, as you can see from the attached 5-minute SPX chart, we have a pivot between the .618-.764 extensions down. That is often the target for the wave 4 of iii in our Fibonacci Pinball structure.
This means that as long as the market respects this resistance, wave 5 of iii should take us down towards the 1.618 extension in the 2943SPX region next. Thereafter, we should see a bounce in wave iv back towards the 2967SPX region, and then drop again in wave v towards the 2927SPX region.
Alternatively, should the market be able to break out of the pivot before we continue lower, then it opens the door again to a higher high.
Overall, I am still looking for the market to point us down towards the 2700 region and potentially lower in the coming weeks. However, that will only become the likely scenario should the market be able to complete 5-waves down off a high. Thus far, we are only half way there, and we have been here before.
So, I am going to allow the market to provide us a 5-wave structure to the downside before I jump onto the bearish bandwagon. Yet, I would not be trading the upside for as long as we remain below our market pivot. And, I will lower our market pivot should we break down below 2958SPX.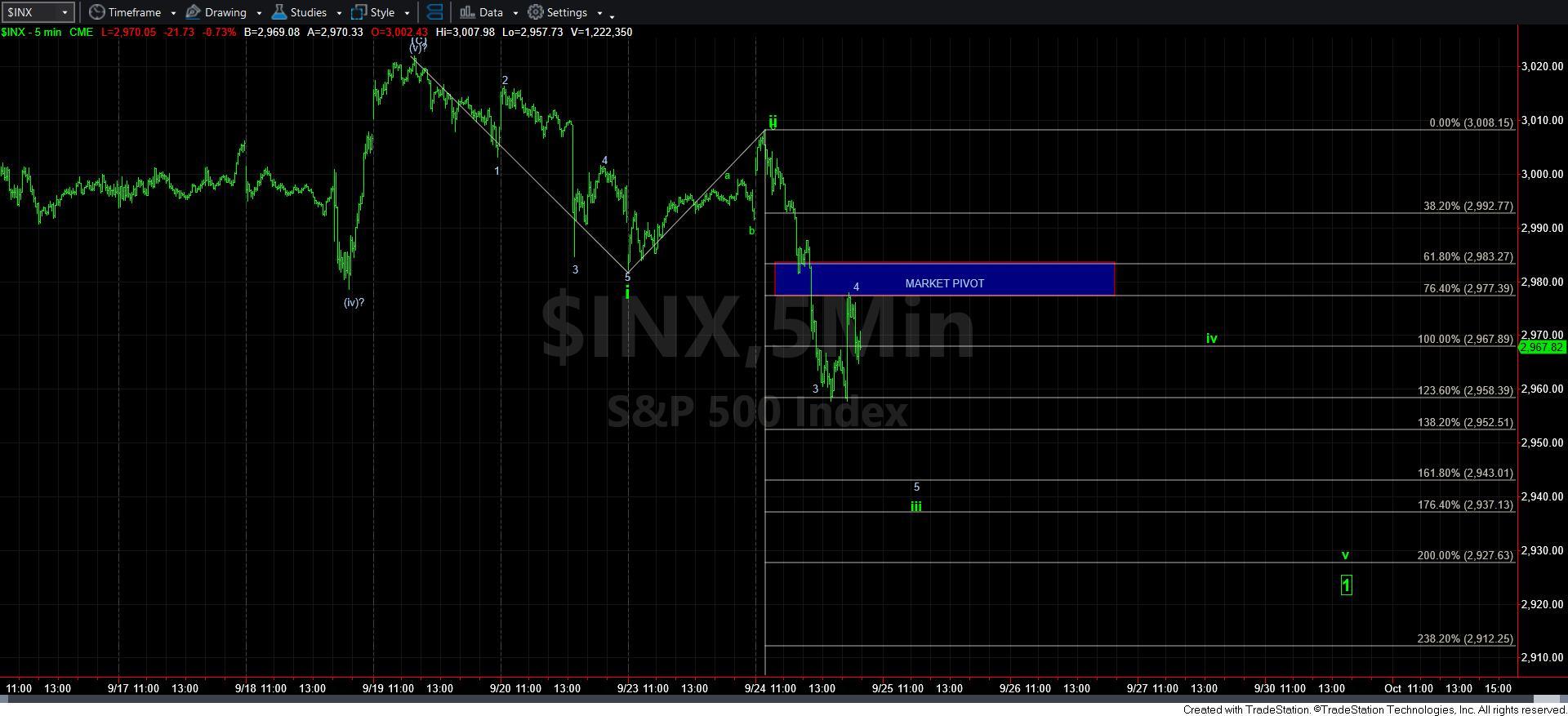 5minSPX
60minSPX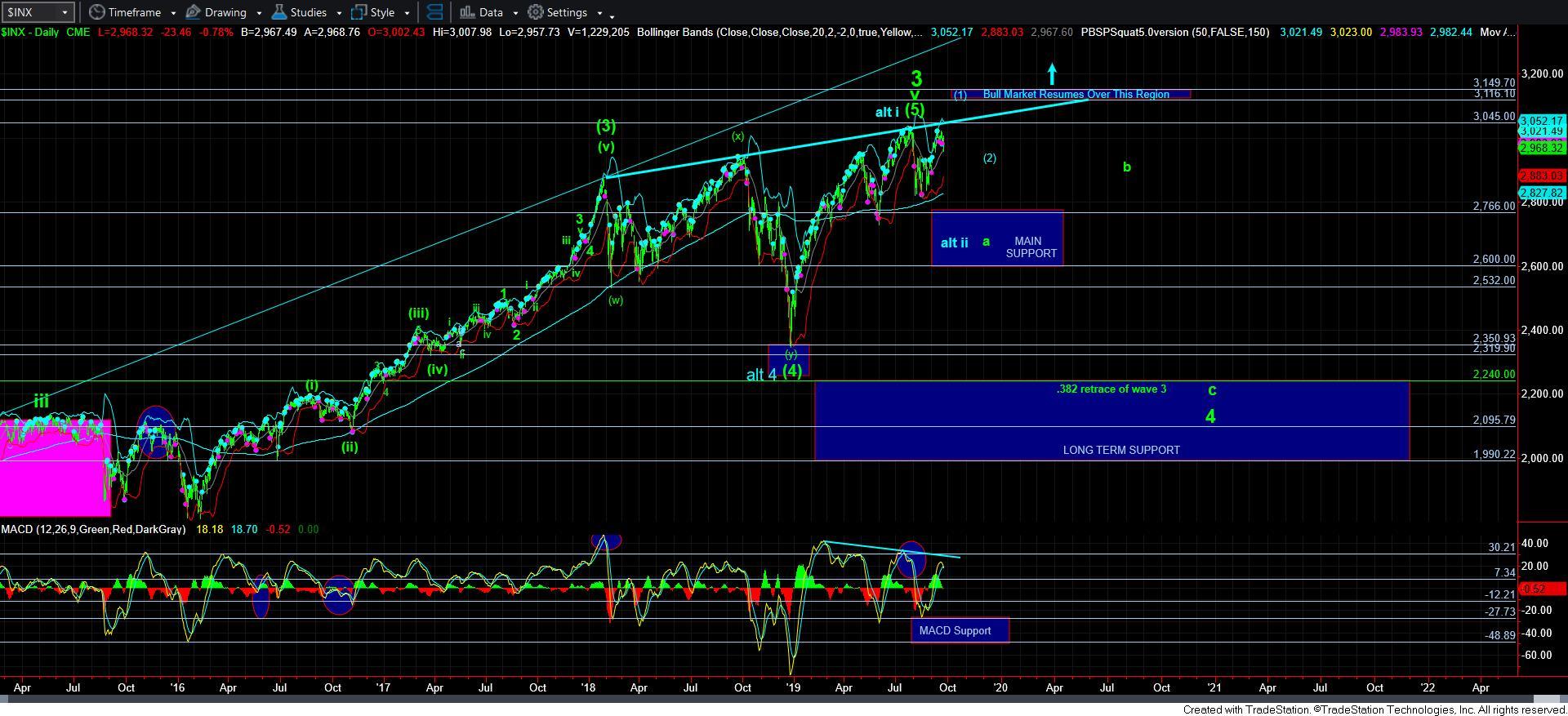 1SPXdaily