We Have Arrived At Our Target – Now What?
When I questioned whether we can rally into the holiday weekend early as the market was down in the 2430SPX region on Monday, many answered my question with a simple "NOPE." But, the pattern we were following strongly suggested that the market can rally from that region up towards the 2460-2475SPX region. And, today, we have moved up right to our target in strong fashion.
But, the structure with which we have now moved up to our target region may be suggestive of the potential for the market to even move beyond that region. So, allow me to explain what I am looking for to suggest the market has topped in the b-wave at our target.
With us hitting the bottom of the box, the market will have to turn down in "impulsive" fashion below the 2454SPX region. That is our first signal that the b-wave has concluded and the market is heading down to test the 2380-2400SPX support region in September.
However, if the market is unable to break below the 2454SPX region, and holds support, it opens the door to rally up towards the 2480-2485SPX region before a potential top may be seen. And, again, it even retains a 15-20% potential to even strike a new all-time high before we top, as we have mentioned many times before.
But, for now, the market is setting up to strike the bottom of our target box as early as today, but it has done so in a pattern that could suggest higher levels may be seen. So, before you consider trading the downside a bit more aggressively, you may want to wait for an impulsive drop below 2454SPX to begin looking down in earnest.
Lastly, earlier today – before we broke out towards 2460SPX, I posted this in my trading room, and I want to make sure this resonates with everyone:
FOR THOSE CONSIDERING TAKING A SHORT TRADE SOON, PLEASE PLEASE PLEASE DO NOT OVER-LEVERAGE THAT TRADE. YOU MUST REMEMBER THAT THIS IS STILL A BULL MARKET AND IT STILL CAN SURPRISE TO THE UPSIDE. YOU MUST RESPECT THAT.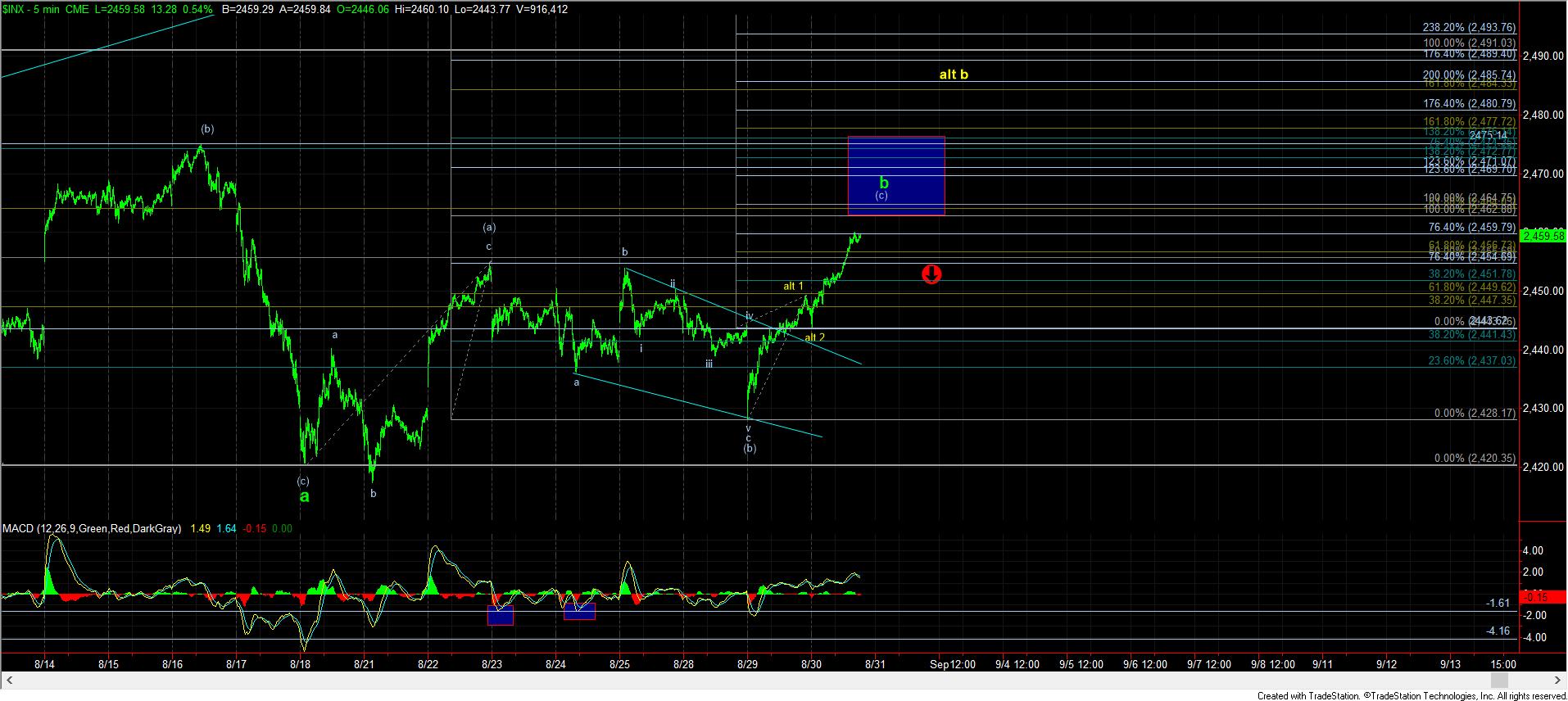 5minSPX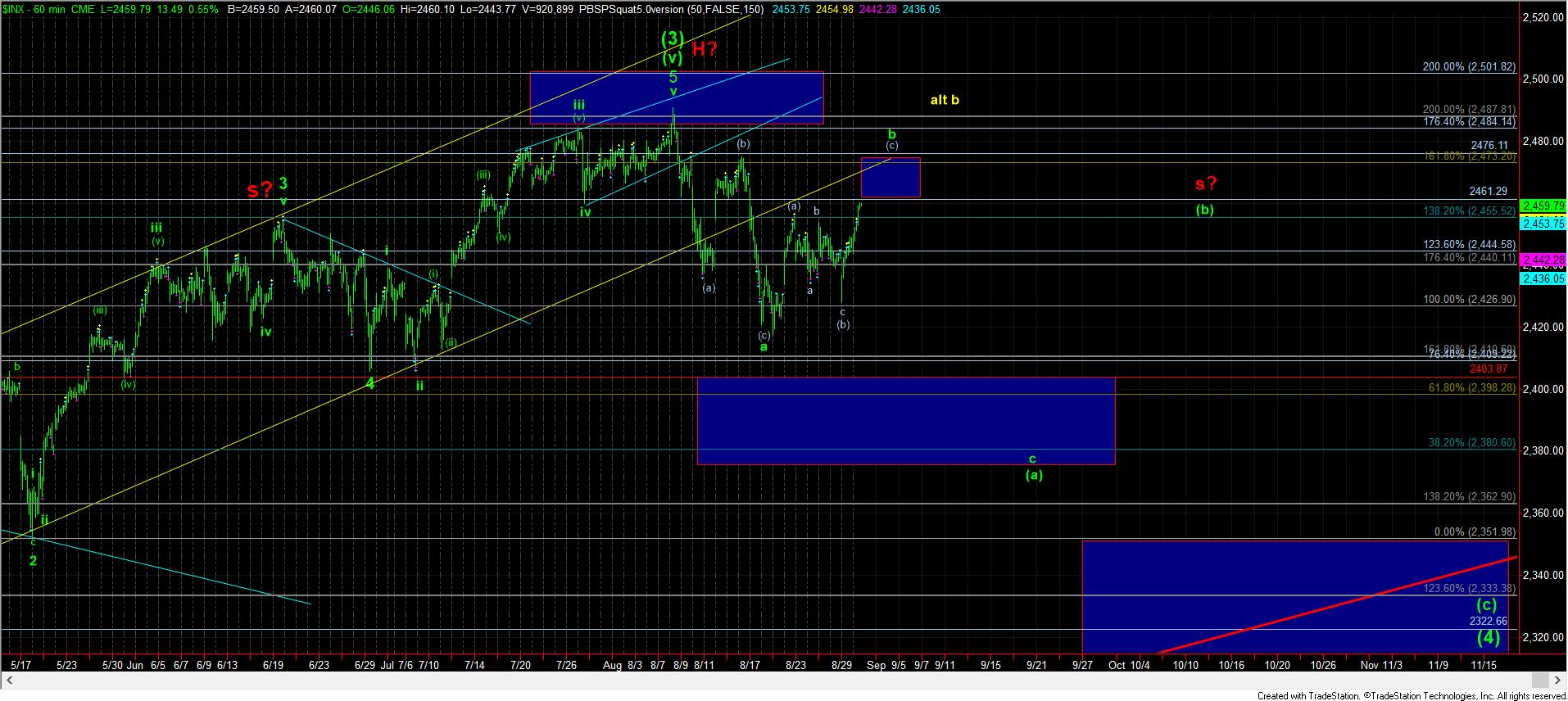 1-60minuteSPX