We Got Downside Follow-Through – Sort Of
With the move up off last week's low looking quite corrective, I have been on the lookout for a (c) wave down to complete a bigger wave iv. Today, we saw downside follow through, but it really does not look like a full (c) wave.
As it stands right now, we have 3 waves off the low, which still can be a bigger i-ii downside set up in a bigger (c) wave down taking us to the ideal target region in the 2450SPX region. We will need to break 2468.50SPX to have us targeting the 2450SPX region before the end of the week.
However, with today's higher high, I now have to consider an alternative, as pointed out by Garrett earlier. If the market should take out today's high, then we are likely heading up to our 2500SPX target, and may even slightly exceed it in completing wave v. That structure is shown in yellow.
So, for now, as long 2480SPX is not breached, then I am going to maintain a target in the 2450SPX region for this wave iv. However, due to the stingy nature of the market towards the short side, I would not be suggesting trading this potential with anything but a very small position, or potentially even a lotto option trade. In fact, only those trading futures and who are VERY nimble should even attempt a short trade here. Remember, this is still a bull market, and as long as we remain over 2450SPX, I am still expecting the 2500SPX region to be seen. But, should the market chose to break below 2468.50 impulsively, the set up is certainly in place to head down to the 2450SPX region.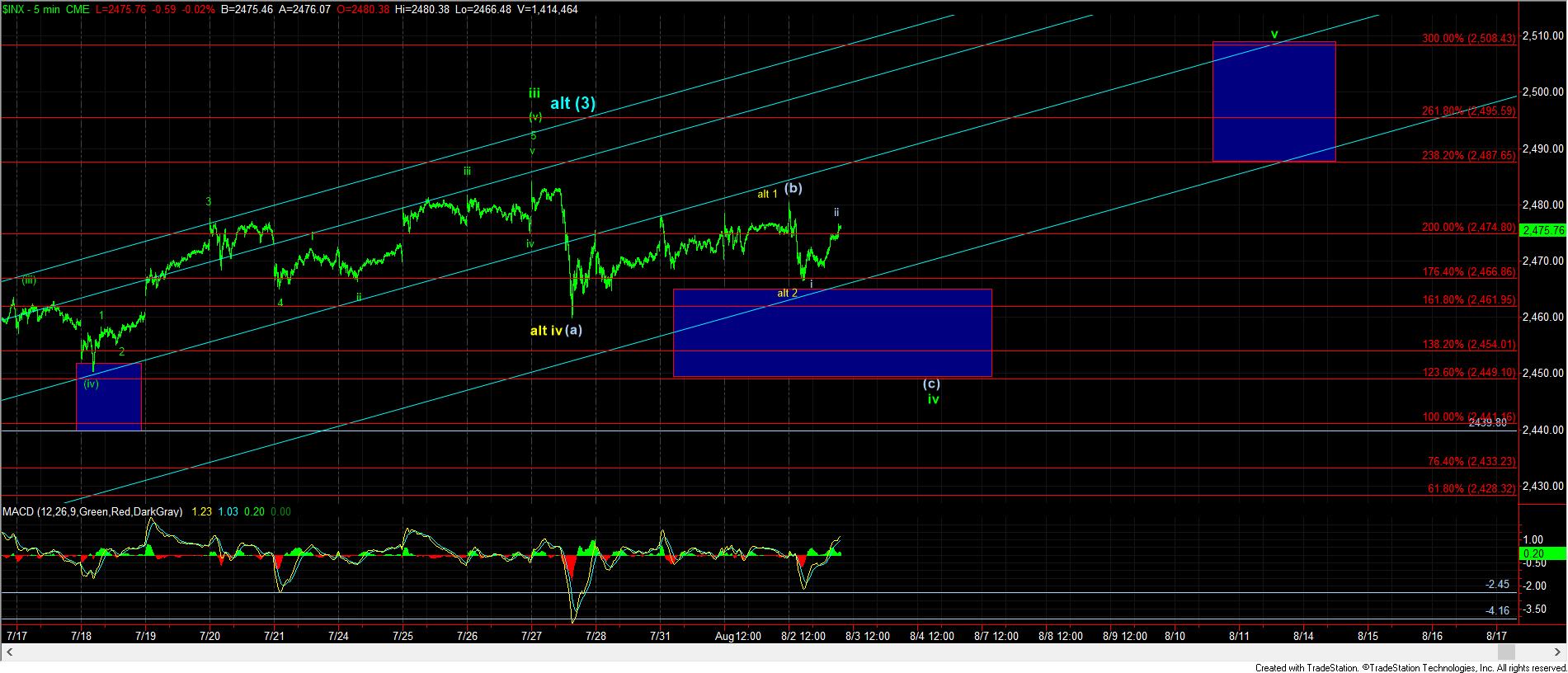 5minSPX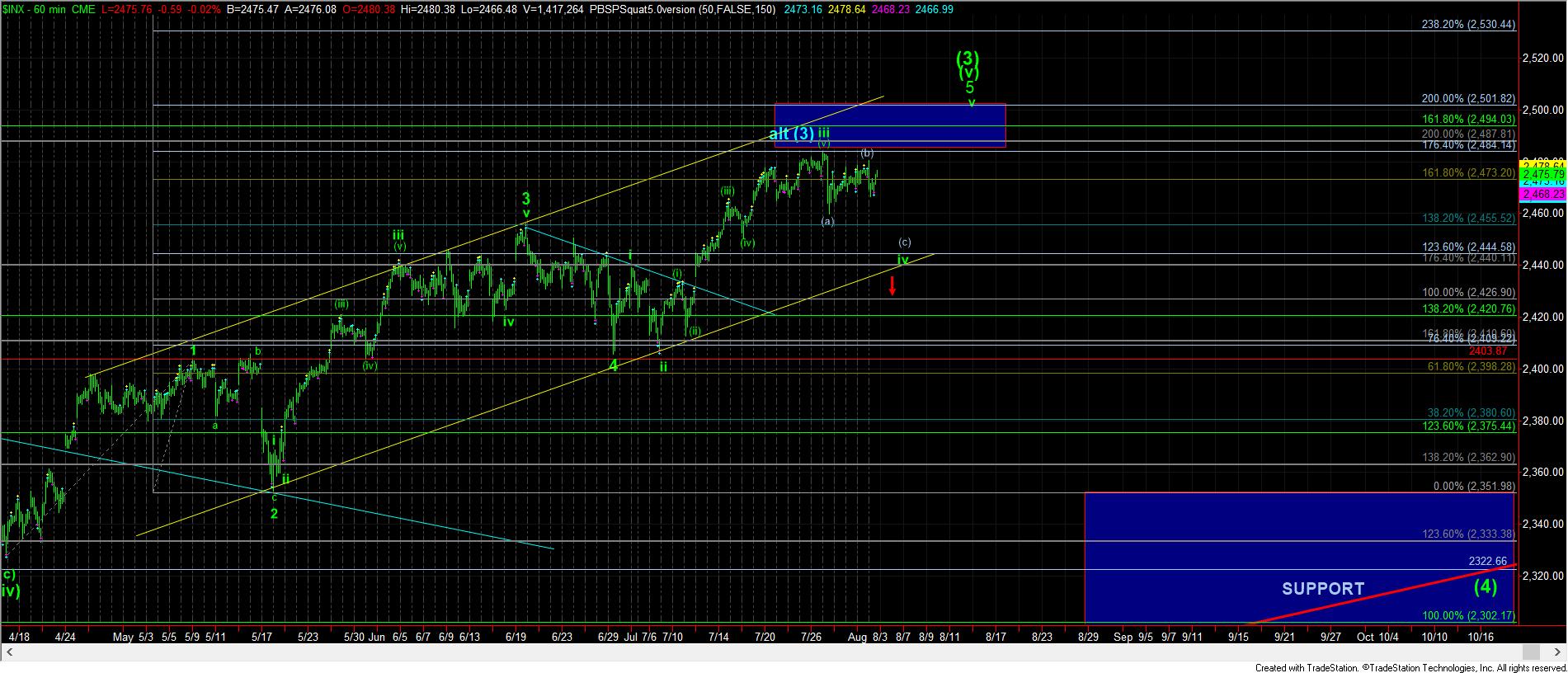 1-60minuteSPX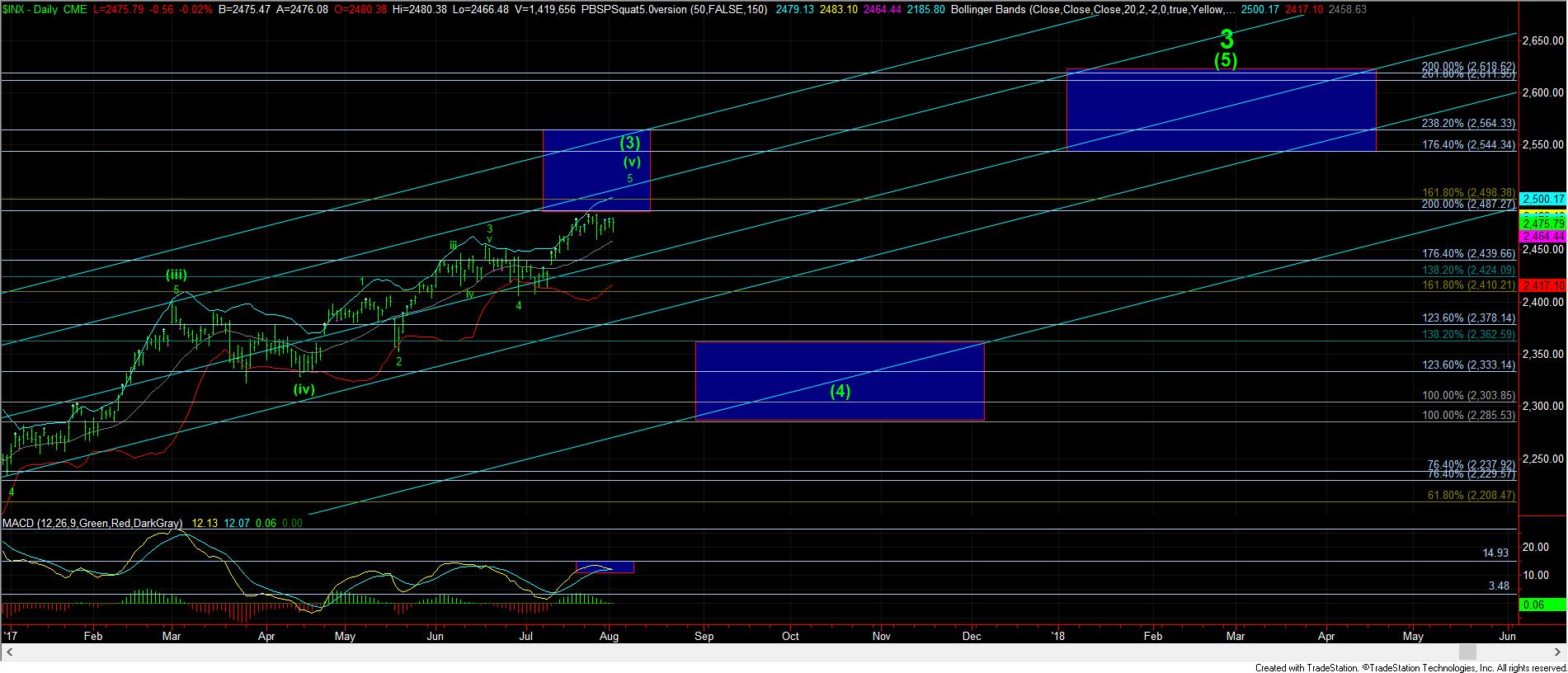 1SPXdaily