As the market has continued lower, we are now going to see our first test of the various patterns. We are now in the region for the blue wave 4, which is not high on my probability list. Nonetheless, it is a reasonable count which I will be watching. Should we see an impulsive move coming out of this region in a solid 5 waves, it will have to make me consider it much stronger.
Next, if the market is in the green count, which has a much greater probability, then we will see a "corrective" bounce from this region in a (b) wave starting tomorrow. That would be our signal that the green count is in play.
However, if the market in unable to move through today's bounce high at 2108SPX, continues in the red tomorrow, it puts a much higher probability on the red count, as it means we are in the heart of the 3rd wave down in wave i of the (c) wave down in the red count.
So, while we have been trying to be patient, the market is now in a region which should provide some initial answers by tomorrow.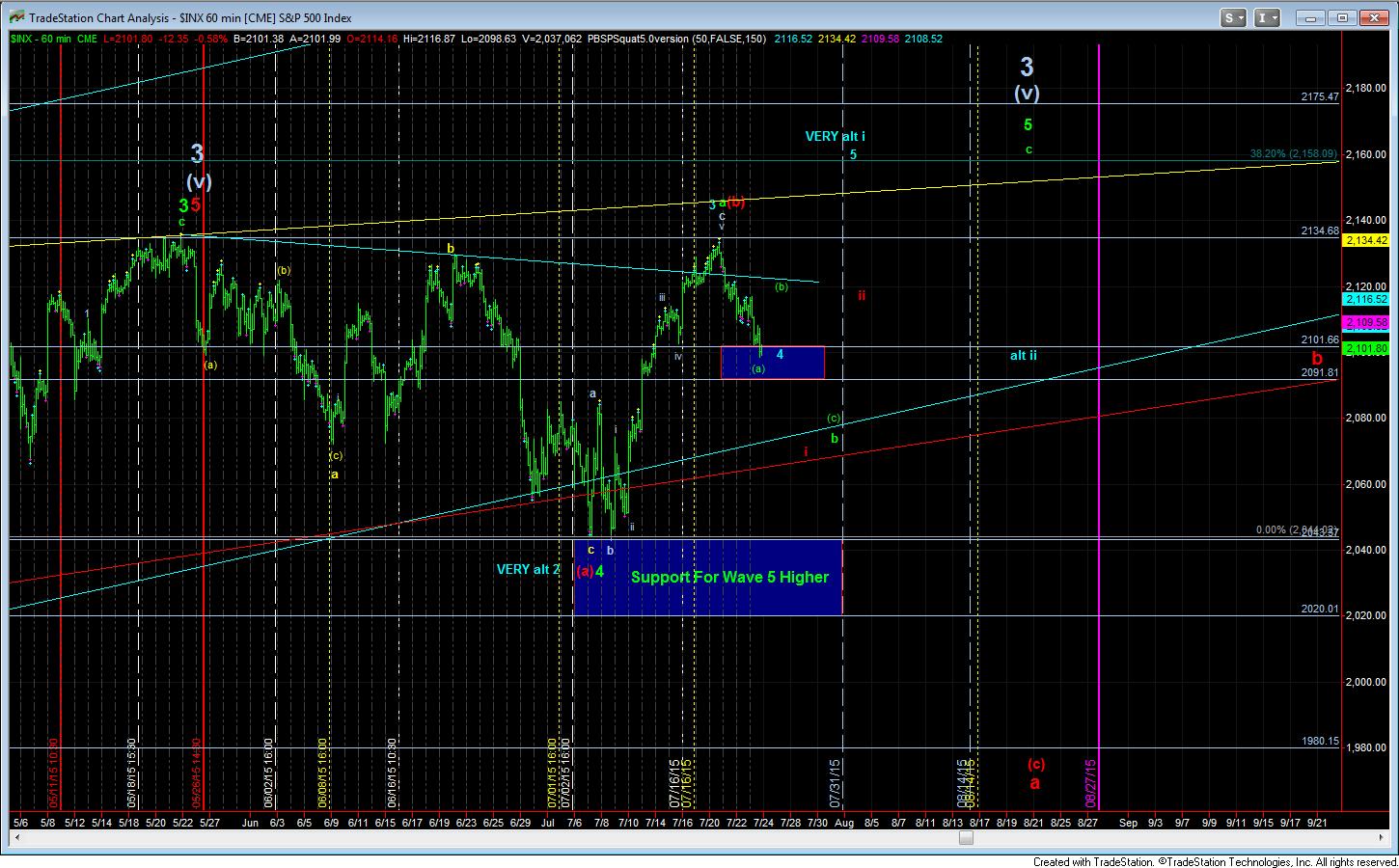 1turnchart