We Continue To "Leak" Lower
With the market being unable to provide us with a clear impulsive rally off support, we continue to "leak" lower and lower. The reason I am categorizing it as leaking is because the structure is not a standard impulsive structure any longer due to the action seen in the futures before today's open. The overlapping action suggests that the best we can hope for seems to be an ending diagonal to complete the [c] wave of the 5th wave of an ending diagonal.
Now, to be honest, I can't remember the last time I saw an ending diagonal complete the final leg of an ending diagonal. So, excuse me to for not being extremely confident in this downside count.
For now, the market is still holding the yellow [b] wave support noted on our charts. In fact, the ES seems to have bottomed in the overnight action at the bottom of that support. But, until we see a clear 5-wave rally for wave 1 of the [c] wave of a bigger yellow b-wave, I am keeping the green count as primary for now. It would take a break out over today's rally high in the 4365SPX region to even begin to shift the tide for higher probabilities in the yellow count. But, again, to be honest, the fact that the downside has not taken shape as a standard impulsive pattern in the futures when the market had the chance makes me question its immediate downsides potential.
So, for now, we have our parameters. Support is as low as the 4259SPX region, with initial resistance being 4365SPX. If the market can begin an impulsive rally through 4365SPX, then we will have to begin taking the yellow count much more seriously. However, I will not be officially changing over to the yellow count until we get a 5-wave structure in place for wave 1, followed by a corrective wave 2 pullback, with the rally back over wave 1 causing me to make the yellow count my primary count, with a minimum target in the 4650SPX region.
Lastly, I want to remind you that the upside potential is 1200 points to our ideal target in the 5500 region, whereas risk is approximately 300 points lower.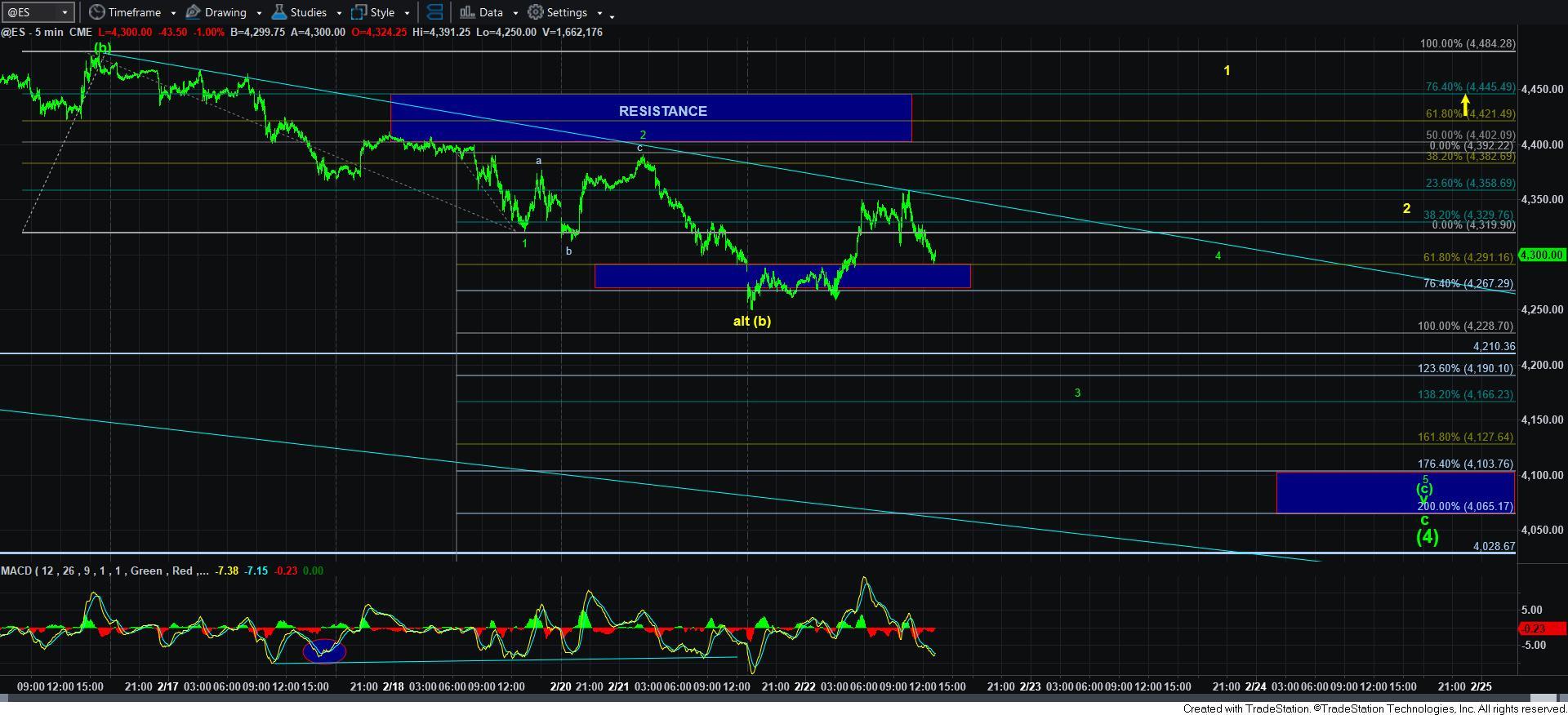 5minES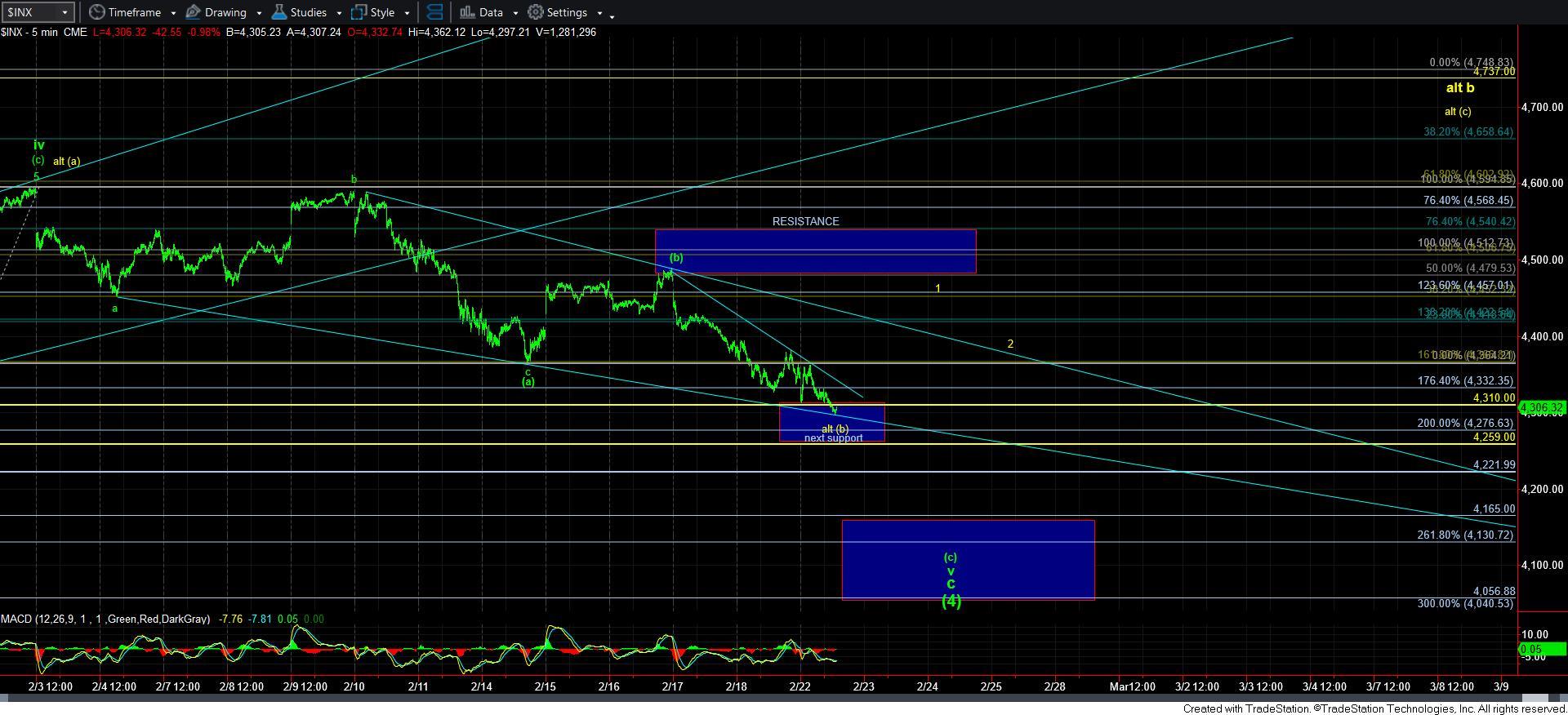 5minSPX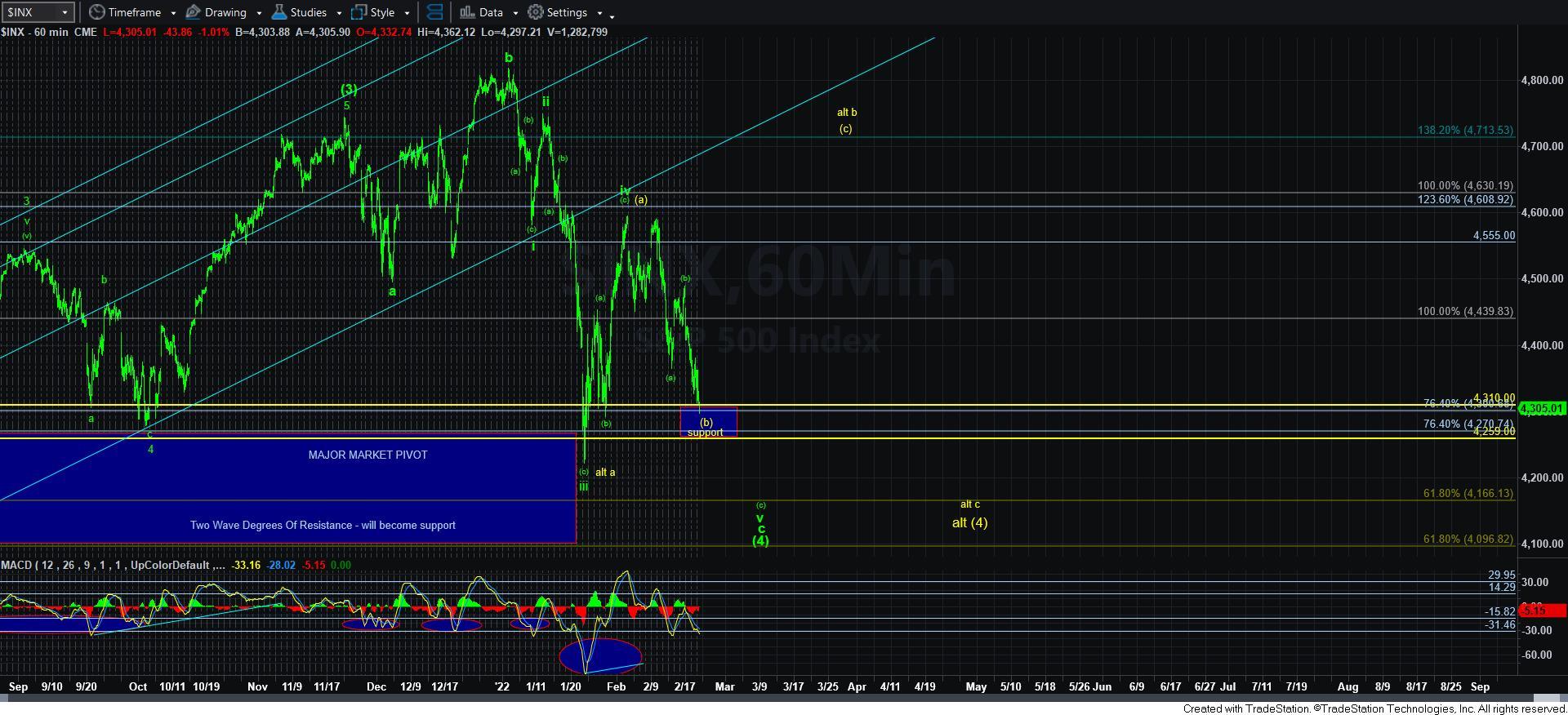 60minSPX