As we head into the earnings season - which I think kicks off tomorrow, we are seeing many of those who are bullish actually turning bearish, and saying that we MUST have a pullback, as we are "sooooo overbought."
Can they be right? Maybe. Would I bet on it in the middle of a 3rd wave? NO
As far as being "overbought," I want to remind you again about how we view "overbought" signals during a 3rd wave:
https://www.elliottwavetrader.net/market-update/Elliott-Wave-Intro-Part-6-201812255057922.html
Moreover, while there is still some potential for a bigger pullback towards the 3950-4000SPX region, remember that it is only an ALTERNATIVE at this point in time. In fact, it is not even anything we should be considering unless we see a sustained break of the 4070SPX support below us. And, if you look at the MACD on the 60-minute, I think it has room for further extensions higher right now. Even the daily is only turning up right now, and is not anywhere near overbought.
So, please remain focused on the fact that this is still a bull market and I still think we are on our way to 4400-4600SPX. The only question is if we take the direct route, which would then mean the target is the 4400SPX region within the May time frame, or if we get the wave ii pullback in yellow, which then puts us at a 4600SPX target for wave 3, somewhere around the June time frame.
In summary, while many are now turning "bearish" and are assuming we must have a pullback because we are /"so overbought," I would not put much stock in that (pun intended) as long as we remain over 4070SPX. So, let's see if the market reacts from the 4150SPX resistance this week first before we set any further expectations.
I will be around this evening to answer questions.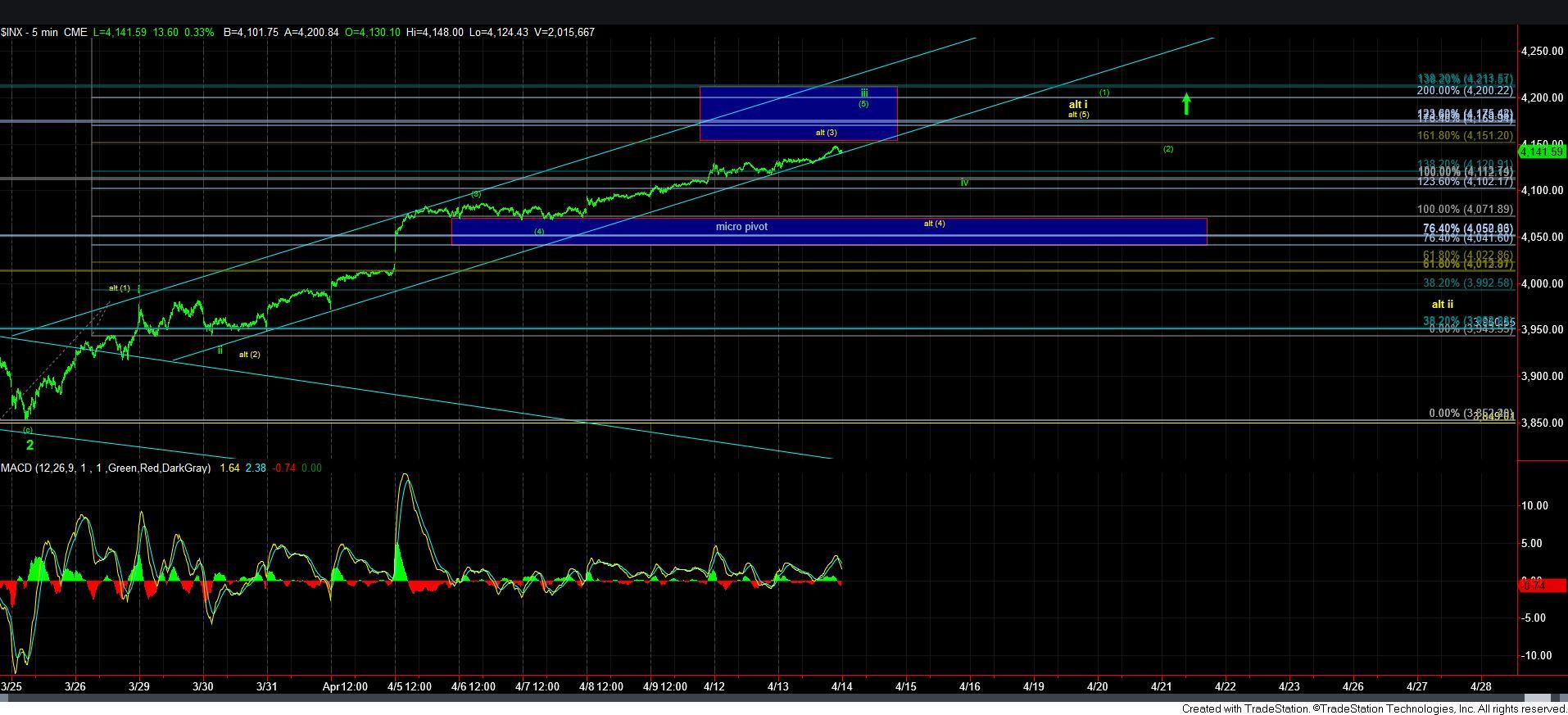 5minSPX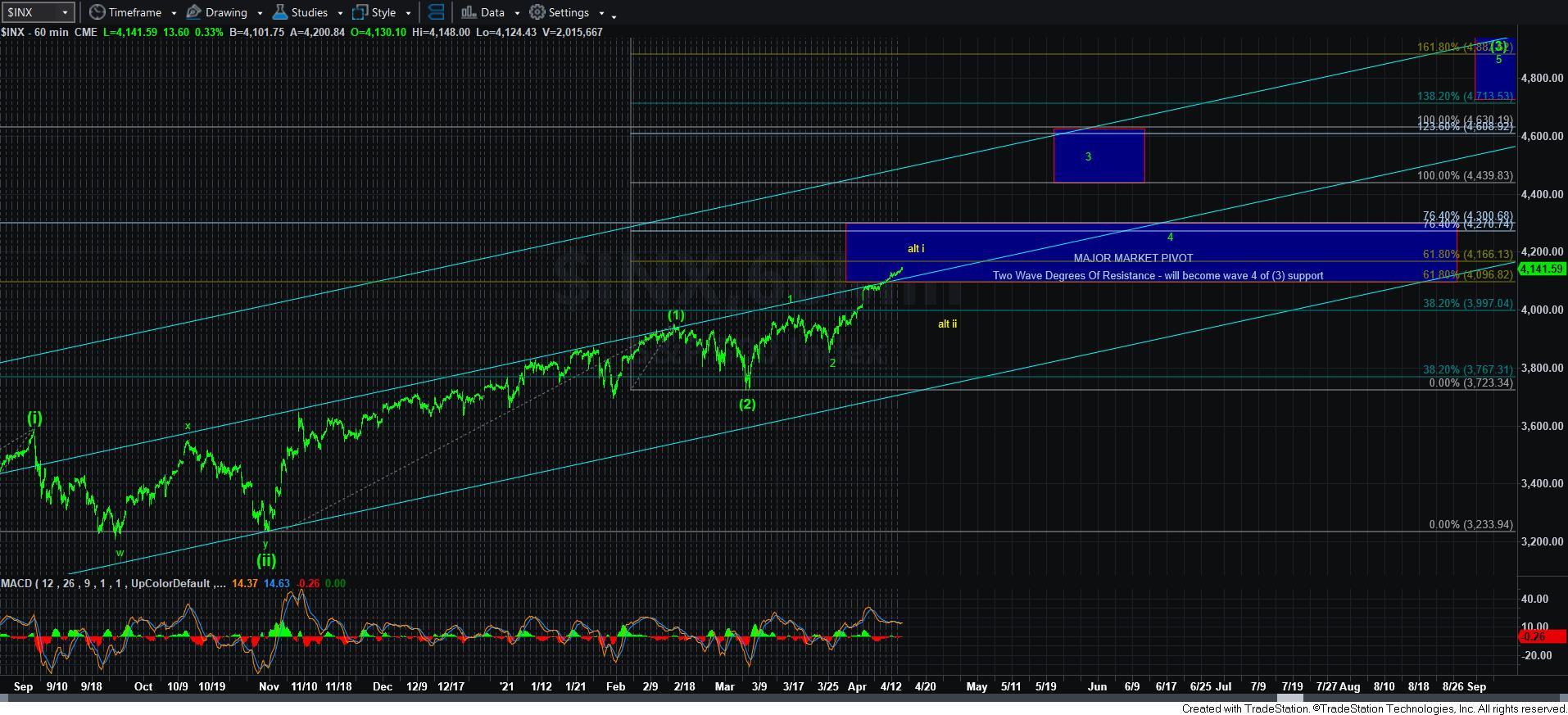 60minSPX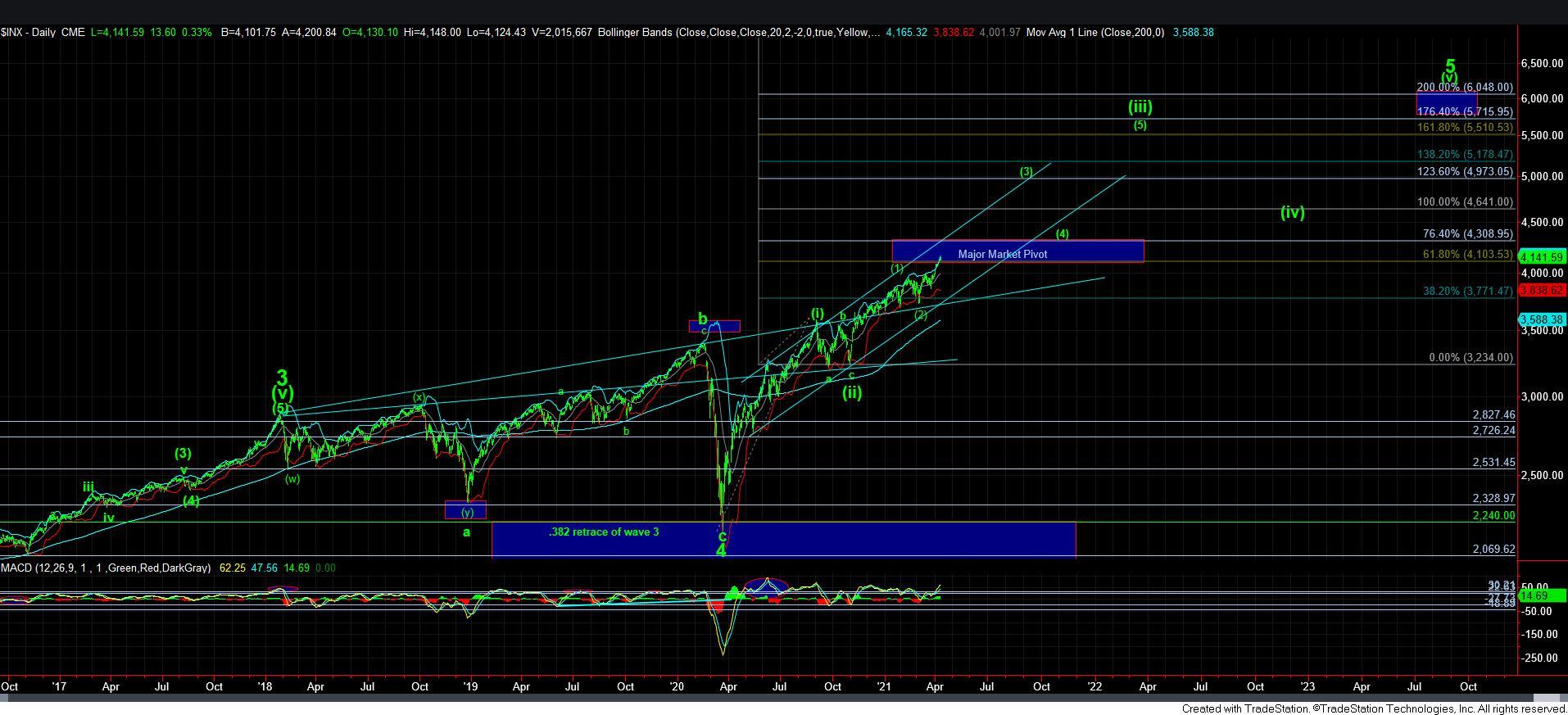 1SPXdaily