We Are Going To Have To Be More Careful
While the market has now given us the overlap that we normally see in diagonals, the issue is that the overlap is usually a nominal overlap which then sees a strong reversal back to the upside. That is not what we are seeing YET today (as I write this update at 1:30).
So, I am doing several things at this time. First, I am taking off the yellow count from our chart as shown. It may come back, but in a different iteration, as I outlined in my live video yesterday. But, effectively, it would be as a [1][2] of an ending diagonal pointing to 5150+, wherein the high of wave [1] would be the 4325SPX region at which we recently topped. But, for now, this is going on the backburner, and will not be on the chart.
This now leaves me to with two counts I am tracking. And, yes, I am taking that red count much more seriously right now. In fact, I may even plan on shorting the market should we complete an appropriate [a][b][c] rally to the general target region on the 5-minute SPX chart. And, when I do, I will have 3 targets in mind at which I will be selling a tranche: 1- the b-wave target, if we see a corrective decline (which also means I will eventually stop out of the remaining two tranches); 2 – the yellow count which will likely come back on the chart in the iteration noted above if we do not get a corrective b-wave pullback; and 3 – the red count target at 3450 region.
But, I am getting way ahead of myself. I am still trying to identify a bottom in this move down. Clearly, we have positive divergences on many time frames, we have seen the overlap we wanted to see for the green count, and we have a very full count to the downside. While of course we may still see one more 4-5 to just below 3900, the count is rather full. But, we will need to see a break out through the 3960SPX region to suggest that the next rally has begun.
So, in summary, I am becoming more cautious about the bigger pattern, and I have eliminated one pattern – at least for now. I am looking for a strong move now through 3960SPX to give us a strong indication that the rally I still expect is taking shape. But, overall, it has become even more imperative for the market to PROVE ITSELF in the coming several weeks or else that red count may become our primary count. For now, I am still keeping it as an alternative, but with a higher probability than I would care for at this point in time.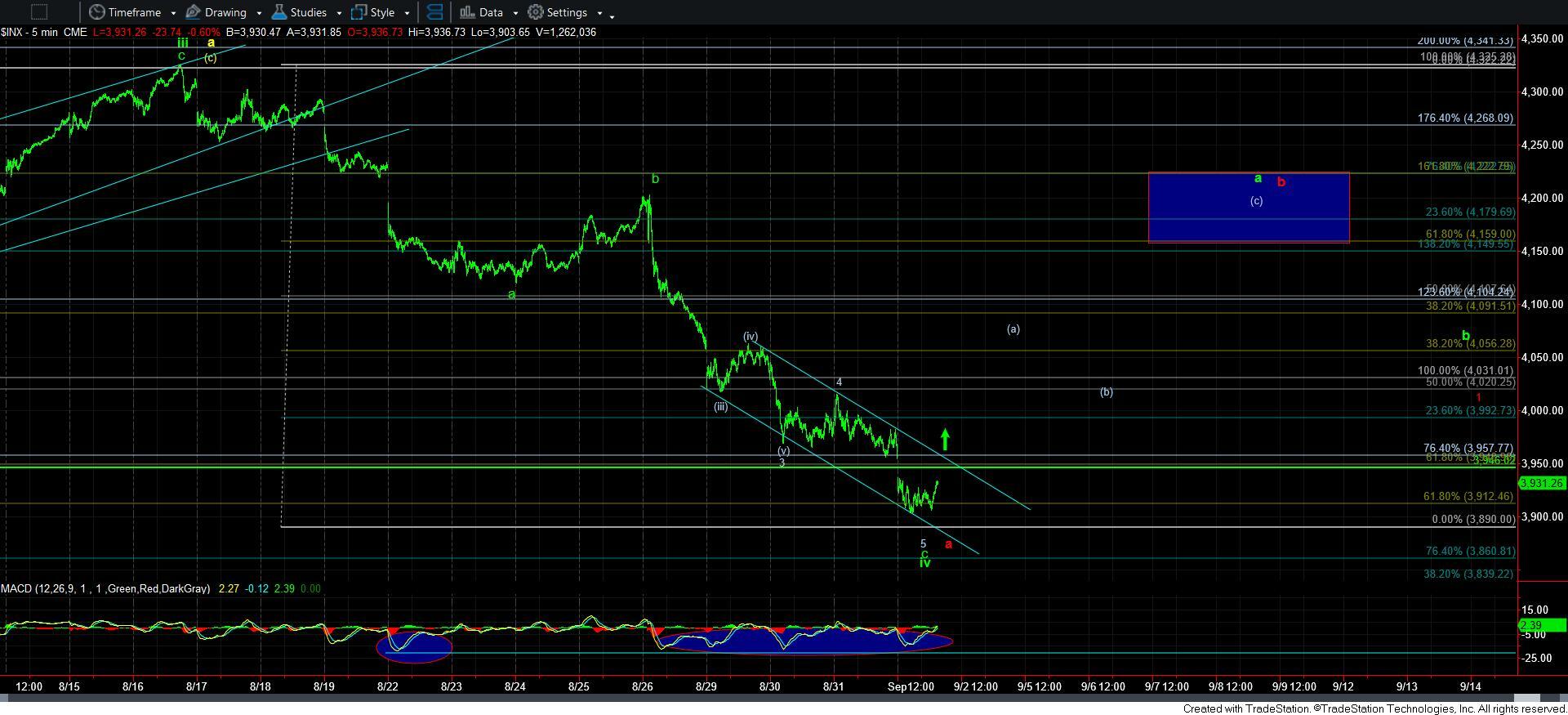 5minSPX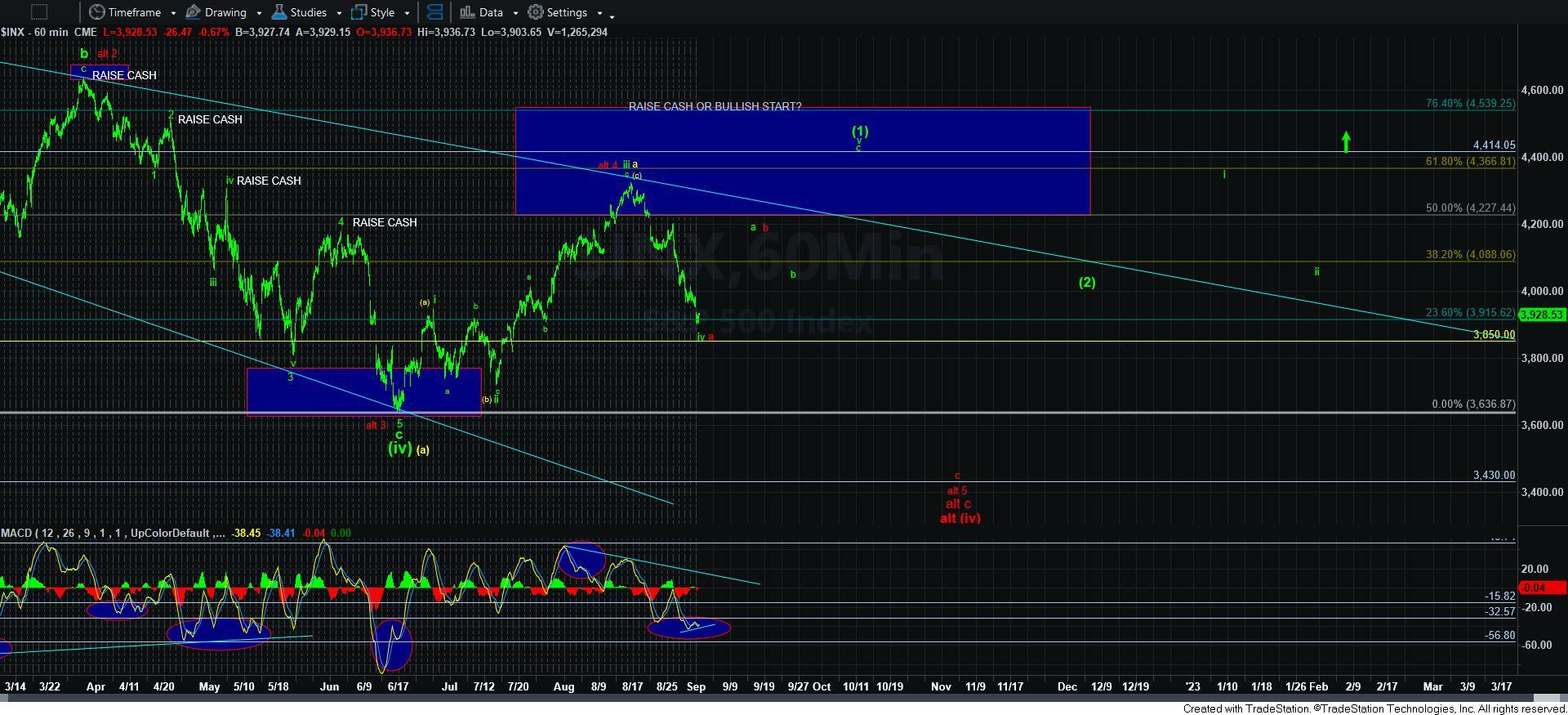 60minSPX