Wave (iv) Or Something More Bearish?
Ultimately, nothing has changed from the weekend update. We came into this week expecting that the market had to provide us with a wave (iv) pullback, and the only question was from where it would begin.
Clearly, the high of last week presented us with the top to the bullish wave (iii) of 3 of iii, and today we experienced wave (iv). The question on the table as I post this is if all of wave (iv) completed this morning, or if we are going to drop a bit lower to complete a more expanded 4th wave.
While I am unable to answer that question, as that is left for Mr. Market to answer, I can say that any take out over today's high will begin another melt-up phase of at least another 20 points. But, the other point I want to make is that a market that holds the .764 extension in a wave (iv) retrace normally then targets the 1.618 extension in wave (v) of 3, and that is up in the 2051SPX region. So, the next two days can still see much more bullish action depending upon where we hold.
Alternatively, a break of 1975SPX would give me some concern, as we noted before, and we will also watch how the IWM reacts should the market break lower. But, for now, the bulls still have the ball.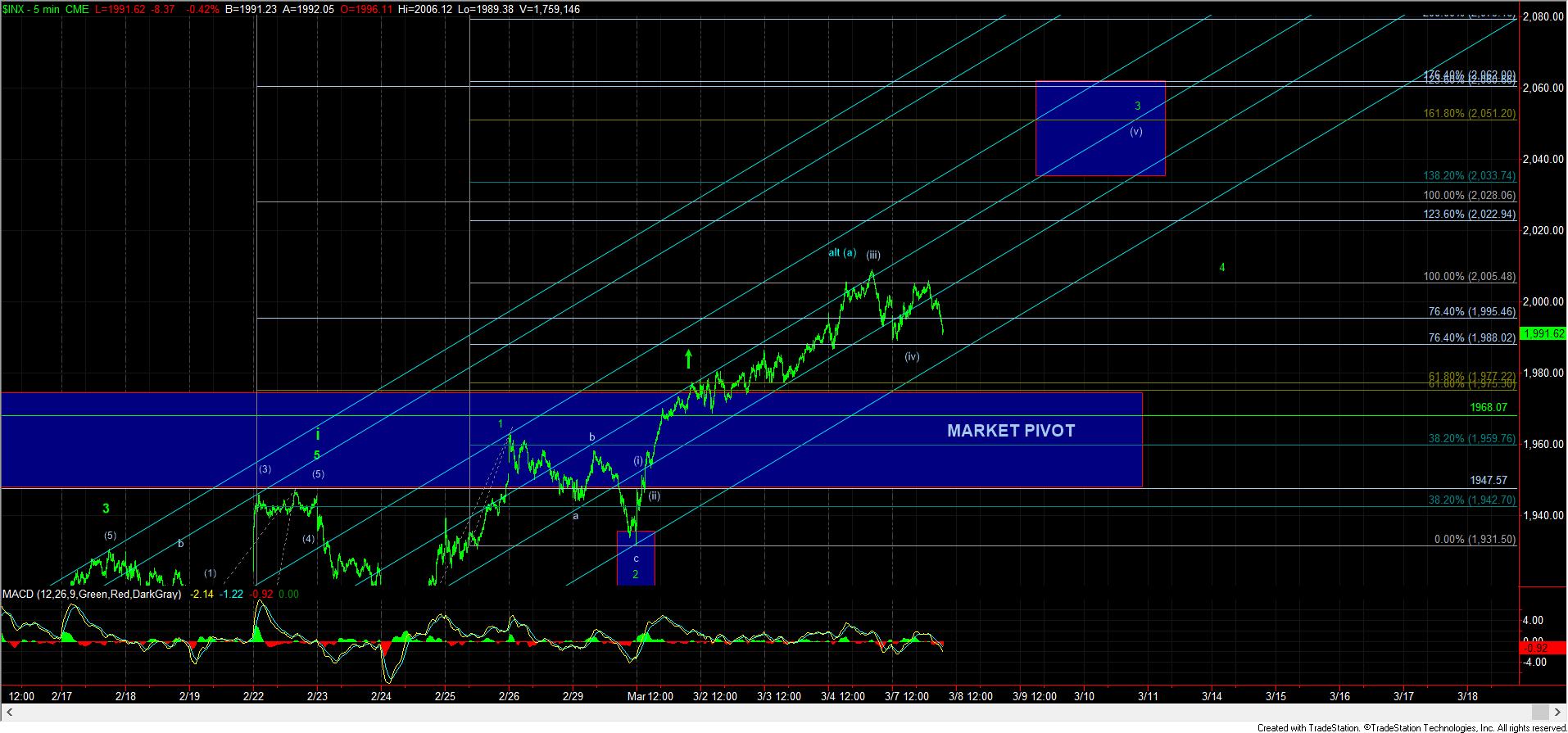 5minSPX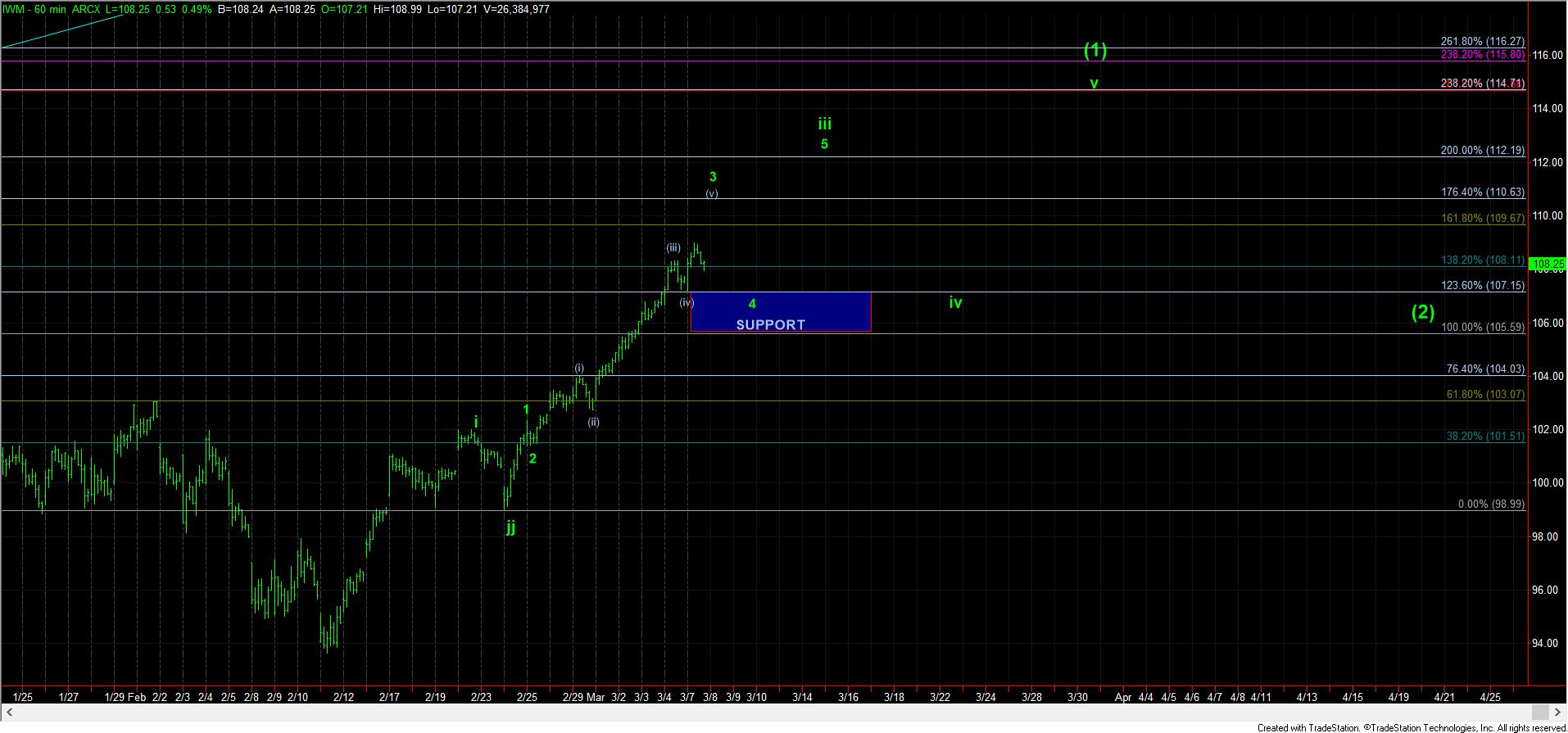 60minuteIWM