With the market turning down hard towards our support region for wave iv, the market seems to be strongly suggesting that we are approaching the end of wave (3) off the February 2016 lows.
In our ideal structure, I would like to see us spend the next day or so below the 2480SPX region, and then drop down to the 2455SPX region into early next week to complete wave iv. Since the 2455SPX level is the .382 retracement of wave iii, that is really the ideal level for wave iv to find support.
As you can see from the daily chart, the MACD histogram was evidencing weakness in the last stages of this rally, and the MACD is beginning to roll over from a negatively divergent high. This is exactly what we want to see to support our topping count for wave (3) in the lower end of our target zone. Ideally, we should set up for a higher high to be struck in price – preferably around 2500SPX – with a further divergence being seen in the MACD.
So, ultimately, as long as the 2450/55SPX region holds as support, I will still be looking for one more rally to the 2500SPX region. Should we see a strong break of 2450SPX, with follow through below 2440SPX, it would sway the greater probabilities of us being in wave (4) already.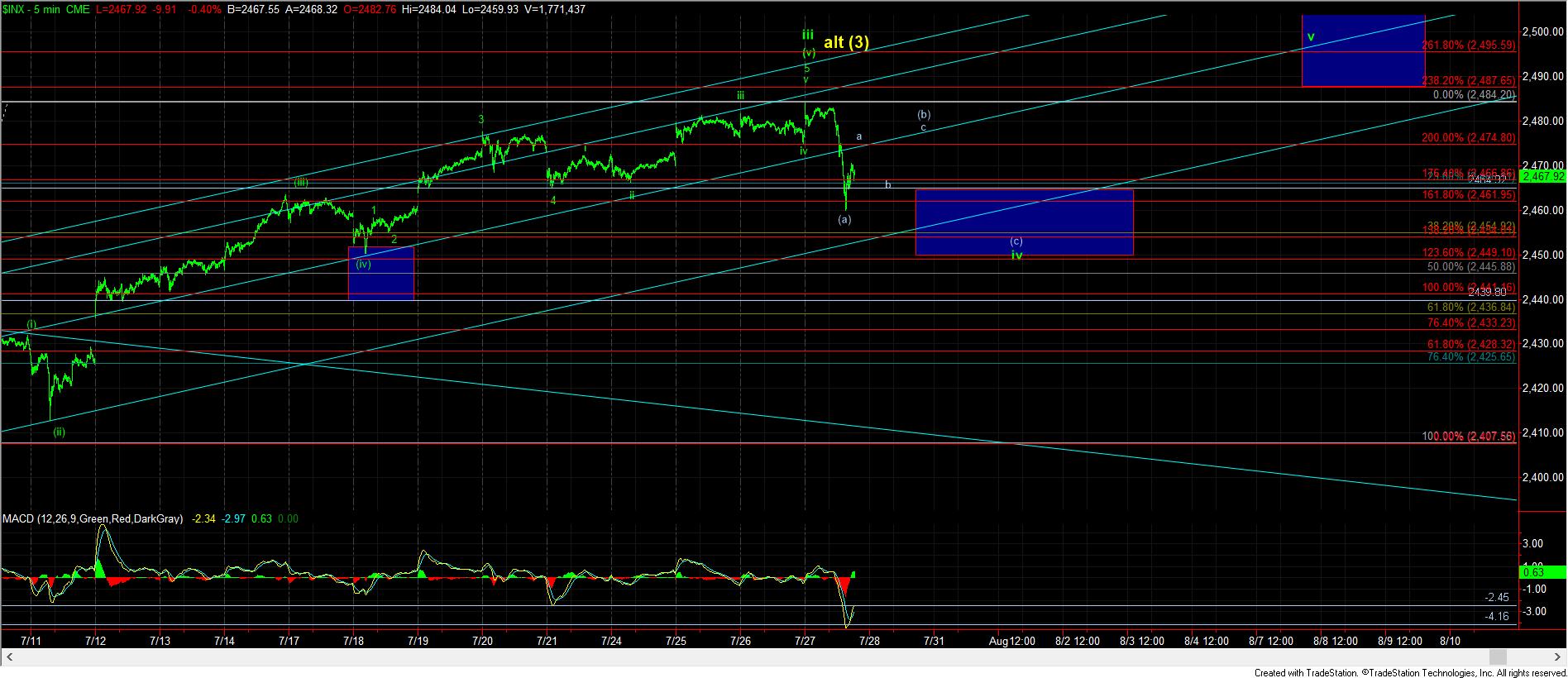 5minSPX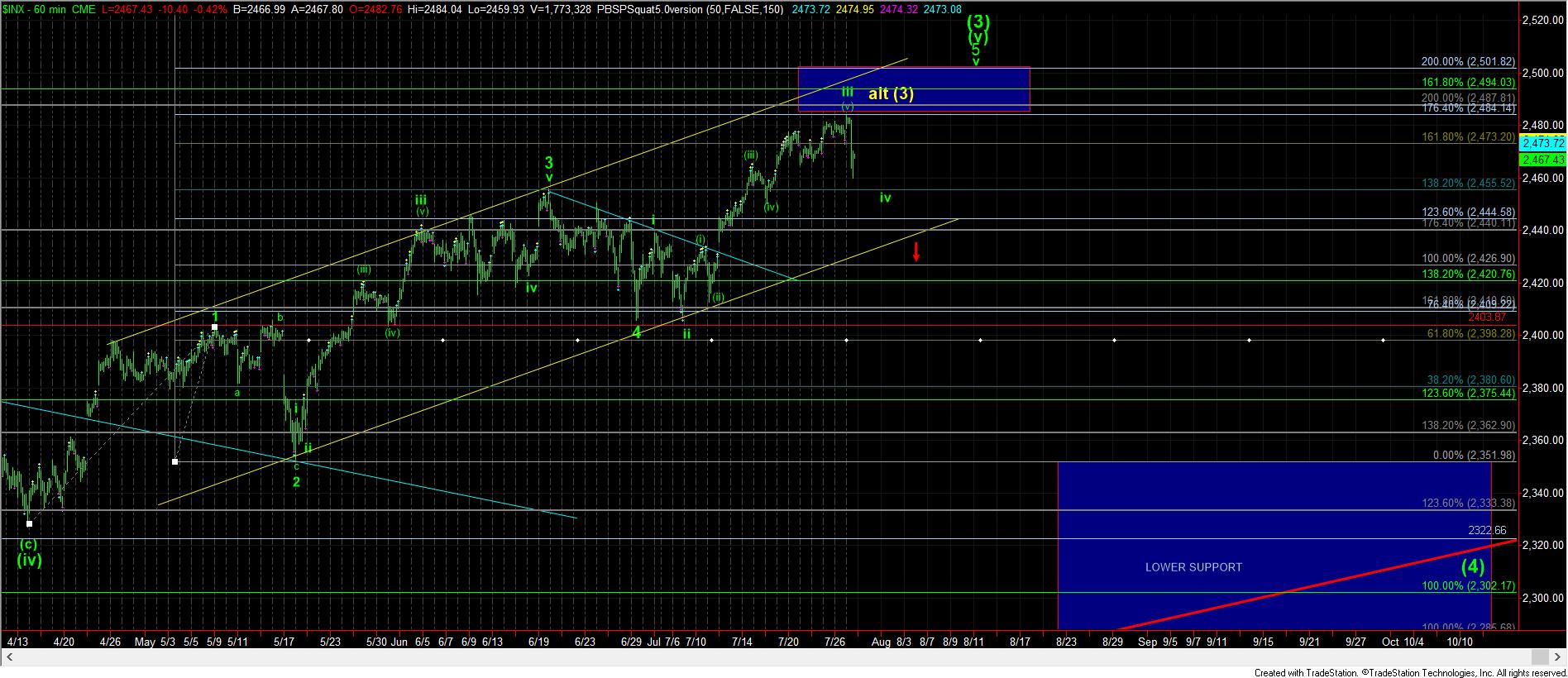 1-60minuteSPX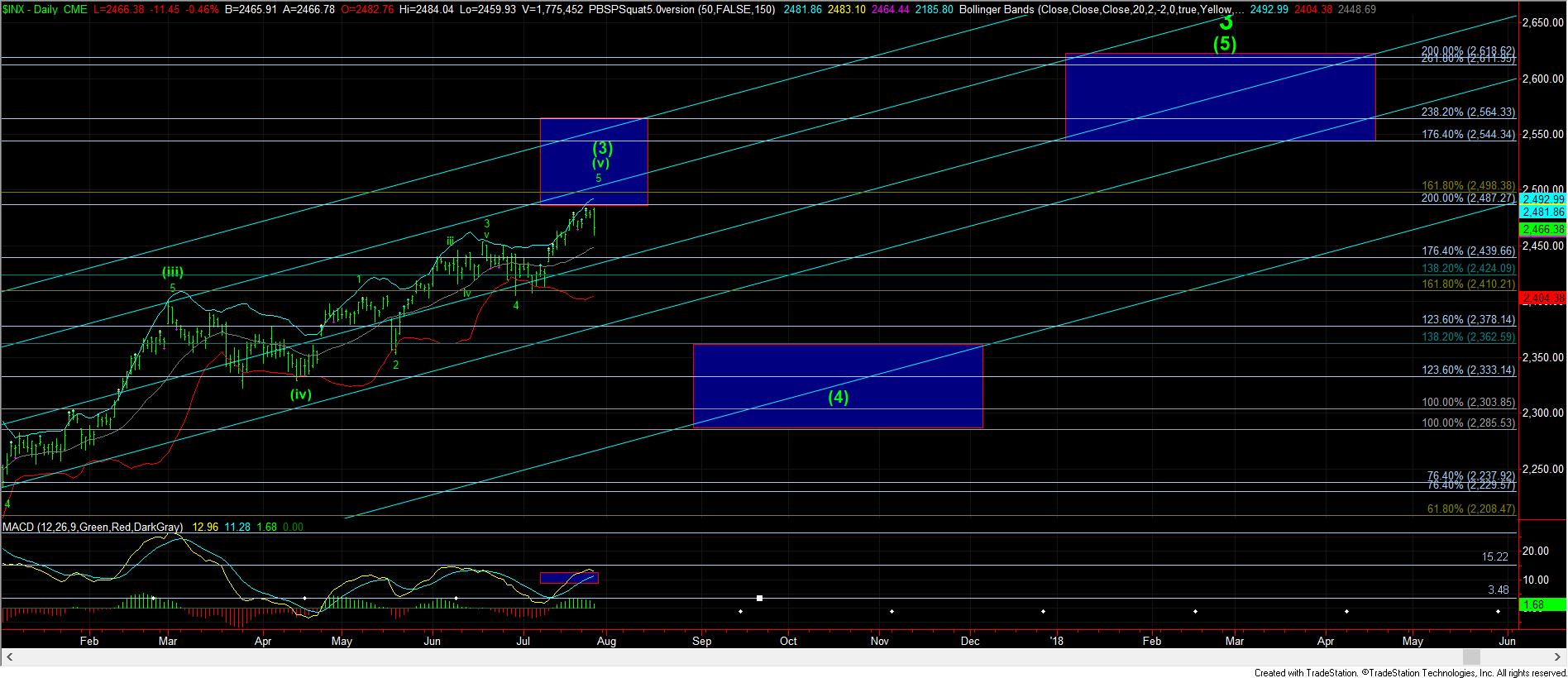 1SPXdaily