Wave (5) Action Is Questionable
With the market bouncing off the support it struck on Friday, we have been able to maintain a 4th wave count in the IWM, with a very stretched one in the ES. However, in order for us to be more confident of the 4th wave having completed, we really needed an impulsive structure to develop off that low. Unfortunately, that is not what we got today.
At best, we may be able to see a leading diagonal complete for a wave (i) of wave (5). And, since we are dealing with a bull market, as long as we remain over 2057ES, I am going to give the bulls the benefit of the doubt. But, it will not likely be until Wednesday or Thursday when the market will likely show its hand between the primary green count on the 60 minute chart, and the alternative yellow count on the chart.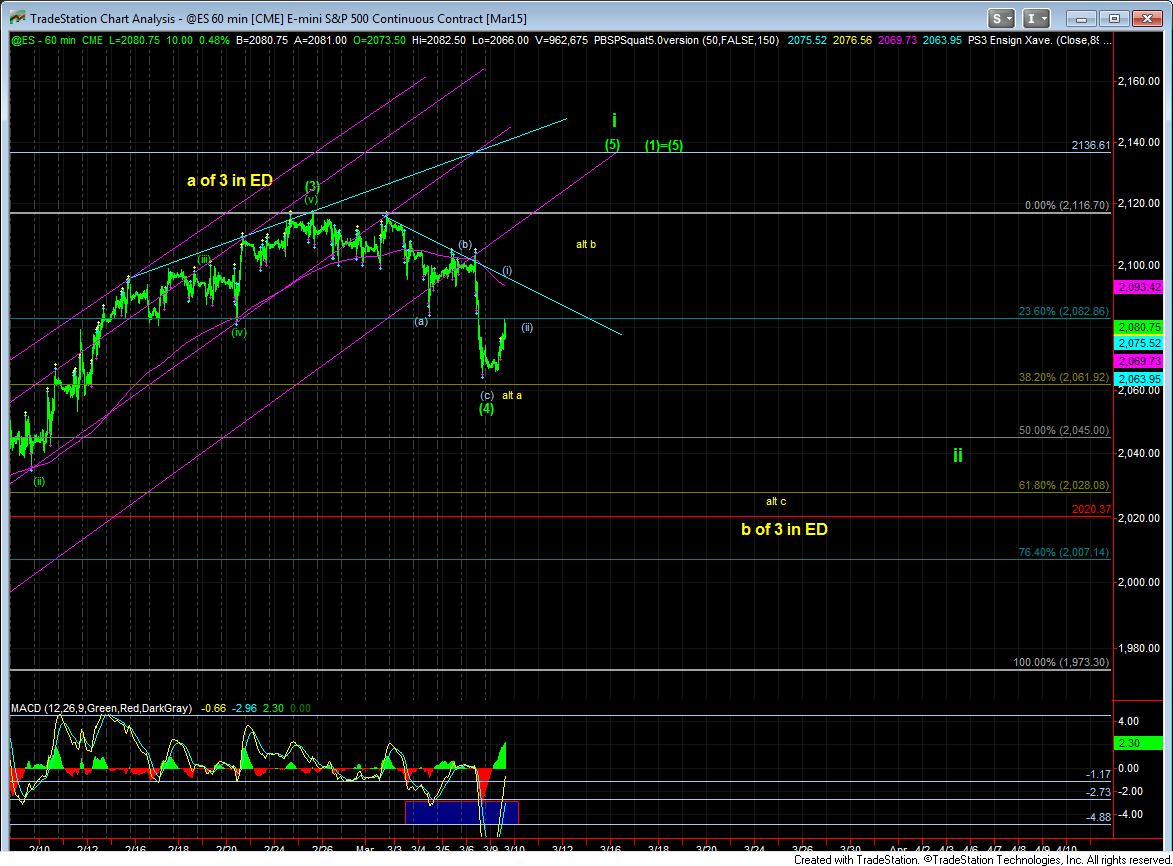 60minES