Wave 3 Delayed - Market Analysis for Jan 27th, 2021
While the market had a set up to break out overnight and finally confirm a wave 3 in the SPX, it has clearly invalidated its immediate break-out set up.
As I wrote I an update I put in the trading room last night, if the market fails to hold the 3830ES support for the immediate break out set up, it likely will point us down to the next support in the 3790SPX region. Not only have we struck that support, we have broken it to suggest that wave 2 of [3] has not yet likely completed.
As I have been explaining in my updates and in my live video sessions, the overlapping nature and lack of real pullbacks have made identifying the appropriate 2nd wave degree exceptionally difficult for me. Second waves give us our bearish within the larger degree wave counts, and when we do not have a clear 2nd wave, it makes prognostication much more difficult. It is for this exact reason I have warned over and over not to get overly aggressive on the long side until wave 3 proves itself with a break out over the micro pivot I have been outlining. And, that pivot has held us in check for the last week as the market continued to hit its head on it and has since turned down.
At this time, I have added a support for wave 2 on the 5-minute ES chart. With today's break down below 3830ES and follow through below 3790SPX, I have to view us as still being in wave 2. And, as long as we remain over 3700, this will be my primary perspective.
But, that does not mean I am ready to get aggressive for the wave 3 rally. Rather, I am simply going to continue to maintain my patience, and allow the market to provide us with the 1-2, i-ii break out set up to confirm that we are indeed in wave 3. At that point in time, it will be appropriate to turn much more aggressive on the long side in the SPX, as we will likely see a very strong rally to the 4165SPX region to complete wave 3.
For those of you that have been focusing on individual stocks, as per my suggestions this last October and November, you have seen many of your stocks rally quite strongly, with many over 50% at this time. These stocks have proven they are in the heart of their respective 3rd waves, as outlined by our StockWaves analysts. And, as I have noted so often, you should always maintain patience for the chart to set up a 3rd wave, as they are the most profitable to trade. Many of you are experiencing this for the first time, and it is quite exhilarating.
But, I want to caution you that even though you see your accounts skyrocketing, you must still focus on risk management. PLEASE continue to move stops up on your positions based upon the Fibonacci Pinball analysis provided by our StockWaves analysts.
Moreover, I still expect to see similar action in the SPX once we confirm we are in the heart of wave 3. But, as I have said, we must maintain patience until the market proves it before one should trade it aggressively.
Lastly, I want to also note that as I am now viewing us as being within wave 2 of [3], I have had to add the alternative yellow [2] back on the chart, since we always need an alternative count. But, for as long as the SPX remains over 3700SPX, I have to give primacy to the wave 2 count.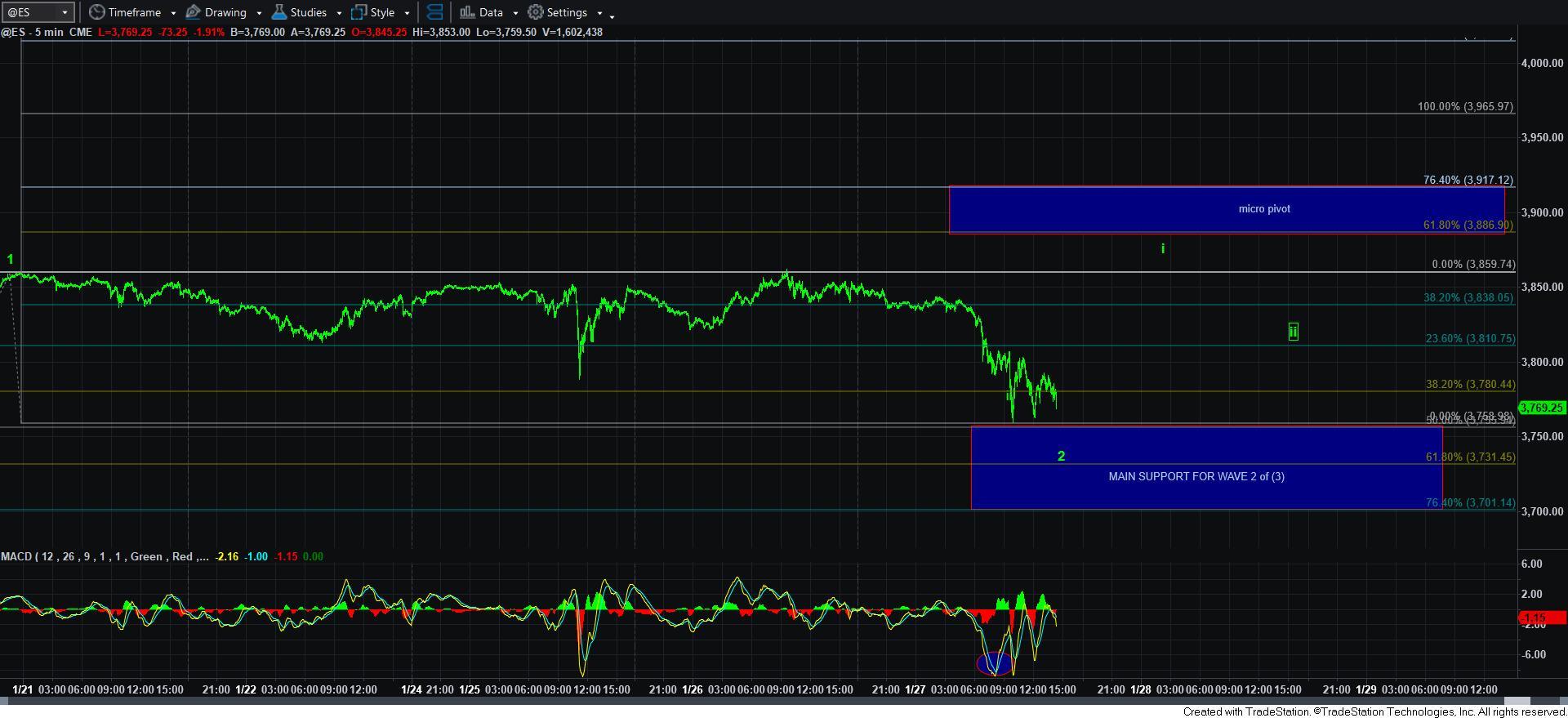 5minES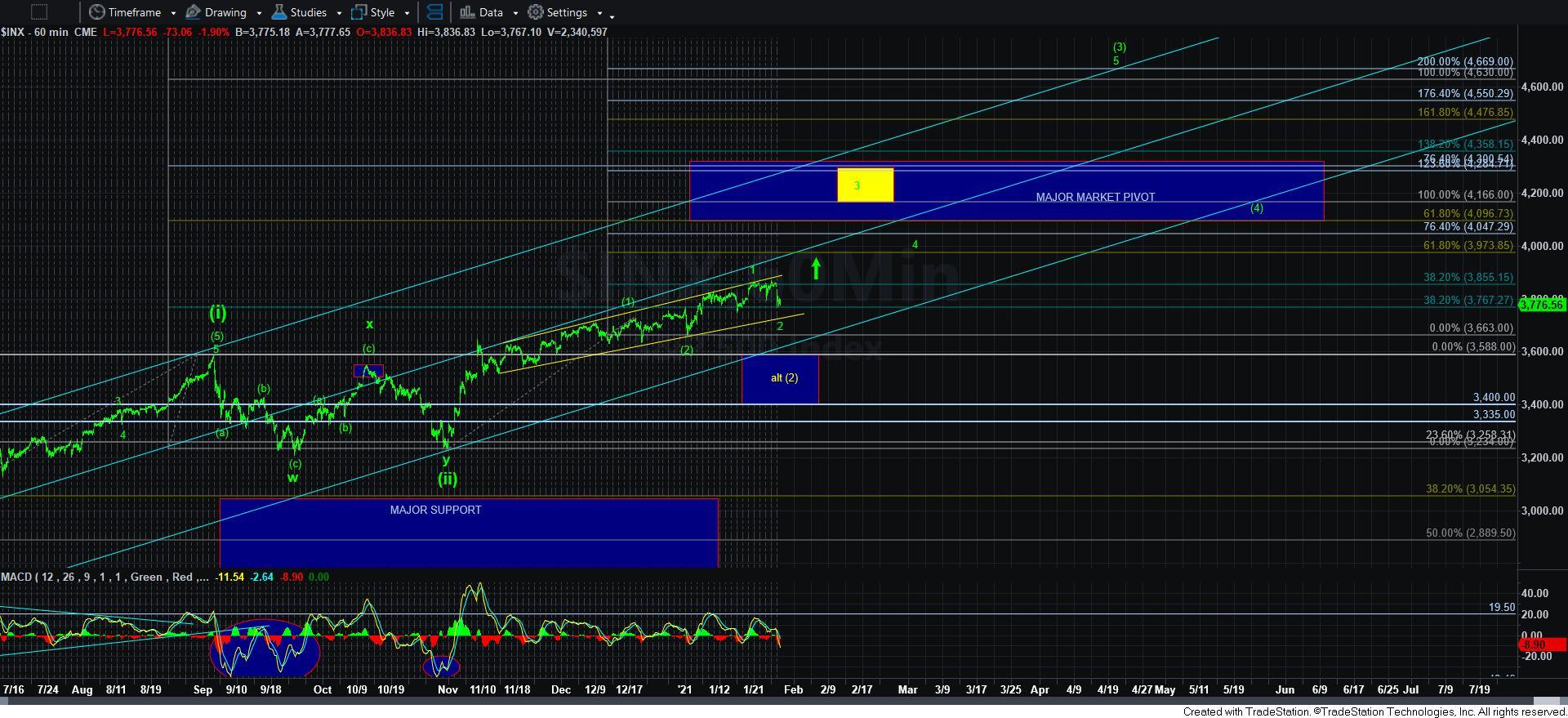 60minSPX