With the lower lows we struck this morning, especially when considering the overnight action, it seems that we have 5 waves down off the highs. So, yes, I am assuming that we are in a c-wave down, and the market will have to prove me wrong in that assessment. The larger degree pattern is suggestive of lower levels to come, and I would rather err on the side of expecting it sooner rather than later, but you should understand that is the perspective I am taking.
Based upon the rally seen today, we have just about complete 3 waves off the lows. Now, ideally, I wanted to see a deep wave 2, which tested the 2165-77SPX region one more time before we dropped. In fact, a deep wave 2 would have better confluence with our targets for the c-wave of wave ii. However, towards the end of the day, we now have the minimal number of waves almost completed to consider 3 waves in place for a minimal wave 2 expectation.
In fact, the 3 waves off the low would seem to target the 2161SPX region, wherein a=c, which overlaps with the .500 retracement of wave 1 down. So, again, while I would "prefer" a deeper wave 2, the market does not always provide me what I prefer.
Our main perspective is still that lower lows will likely be seen, so our question now is only feeling out from where that decline will begin.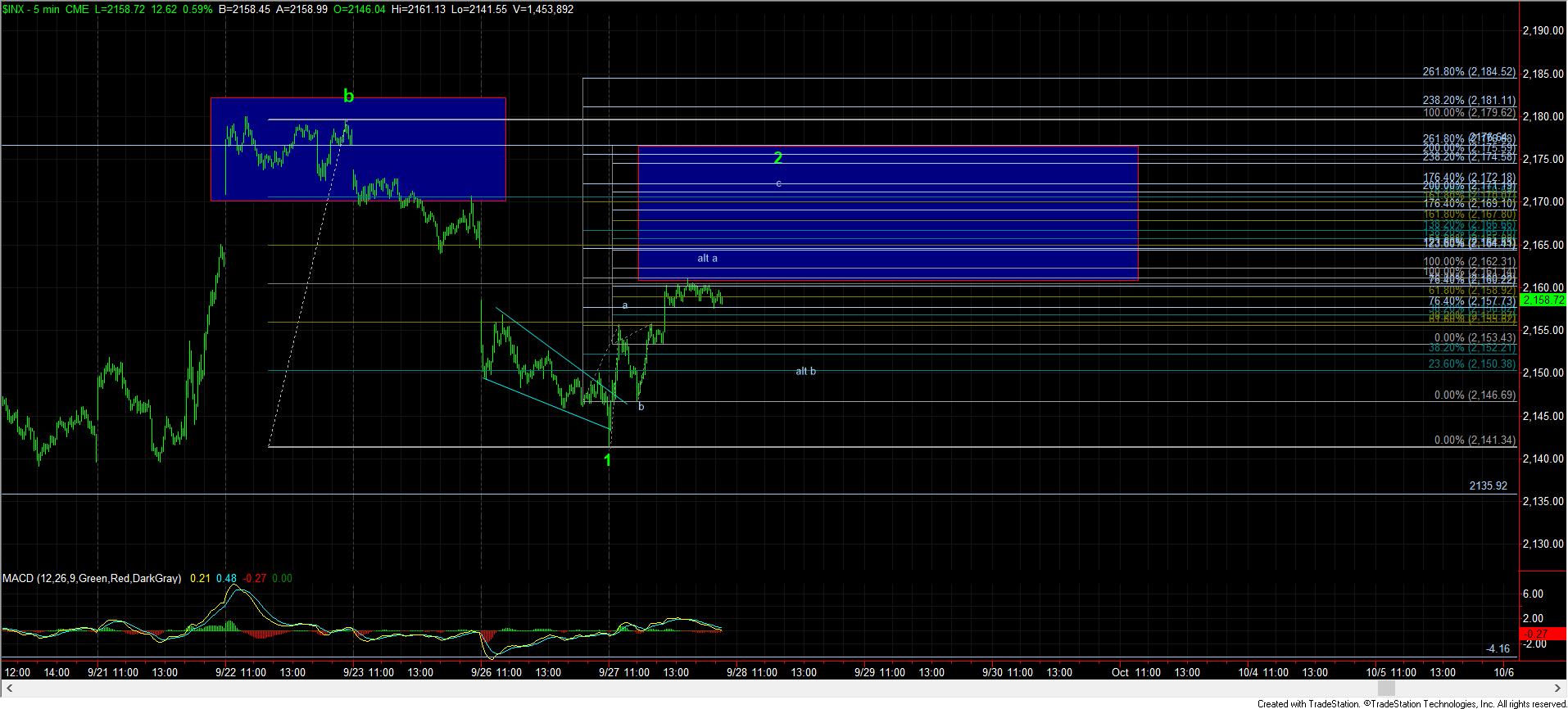 5minSPX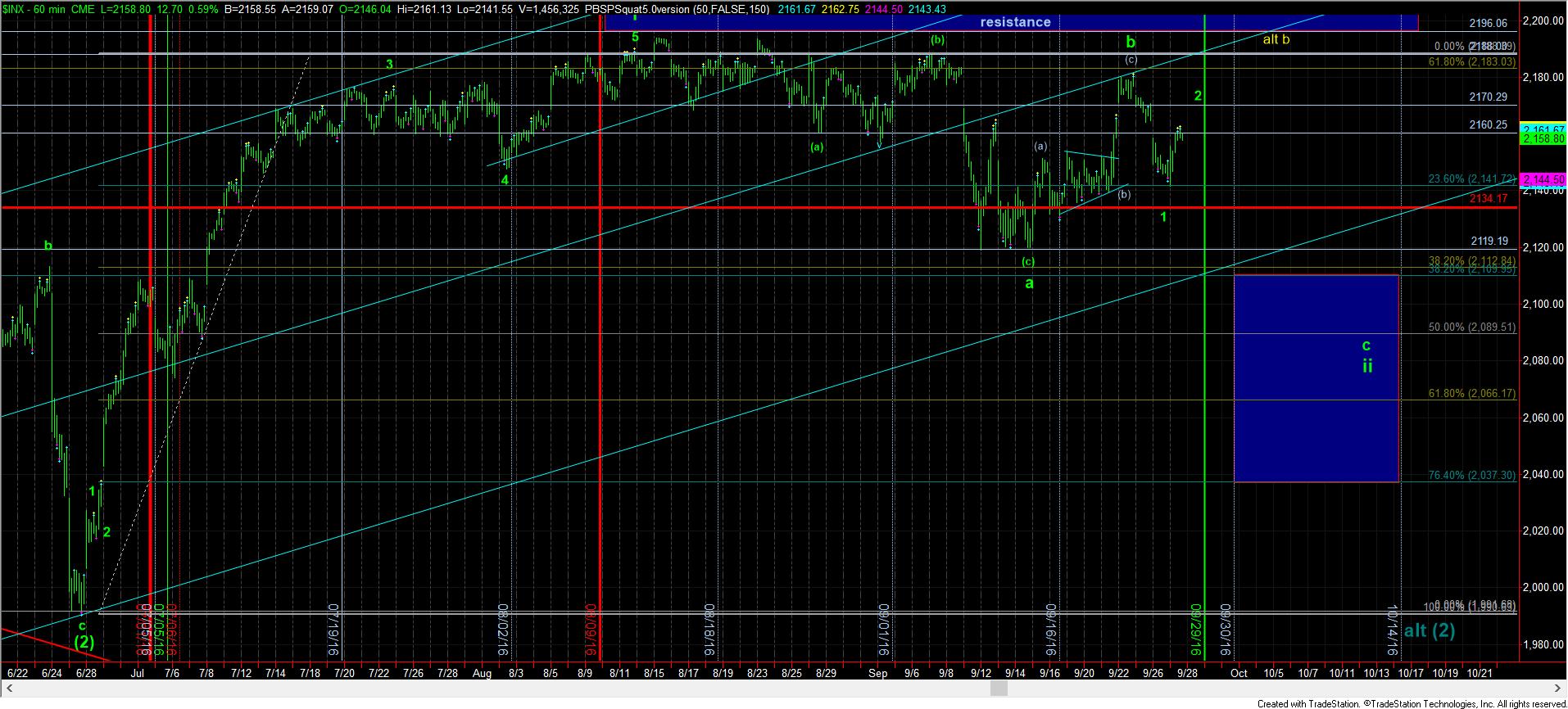 1turnchart